With a turquoise and deep purple color palette, this wedding has pops of wow all over the place — especially the a-maz-ing purple bouquets!
And check out the engraved Weddingstar toasting flutes!
Kristin Stull and BJ Anderson were married on May 2, 2009 in Arlington, Virginia, United States.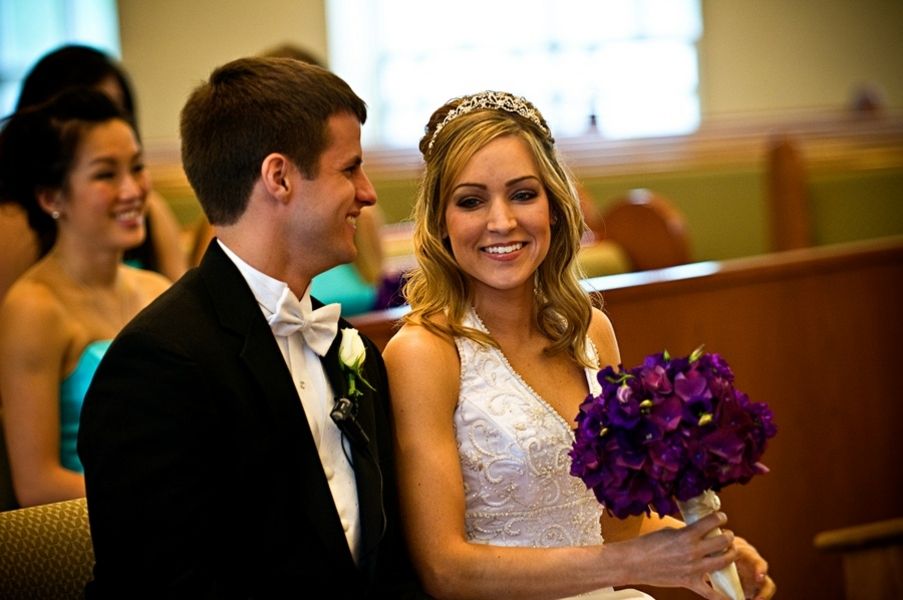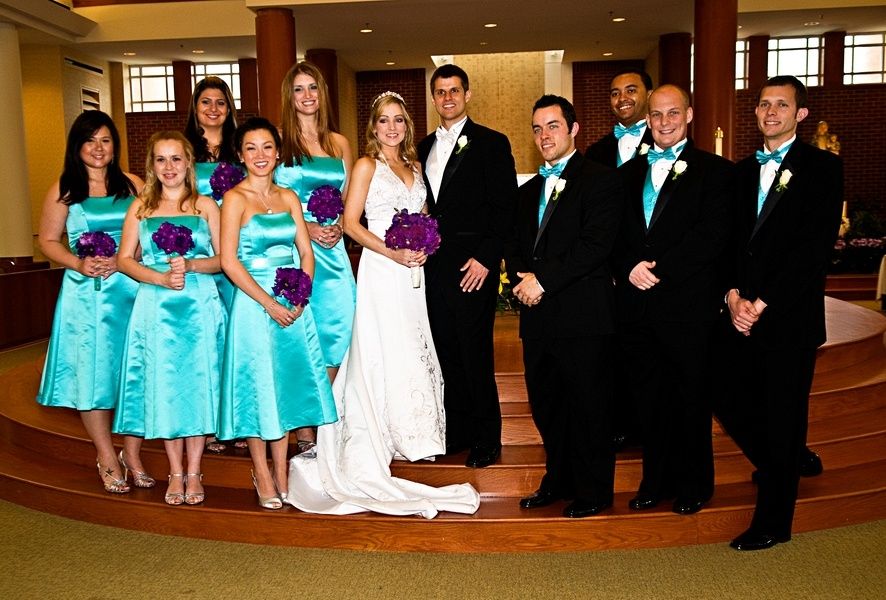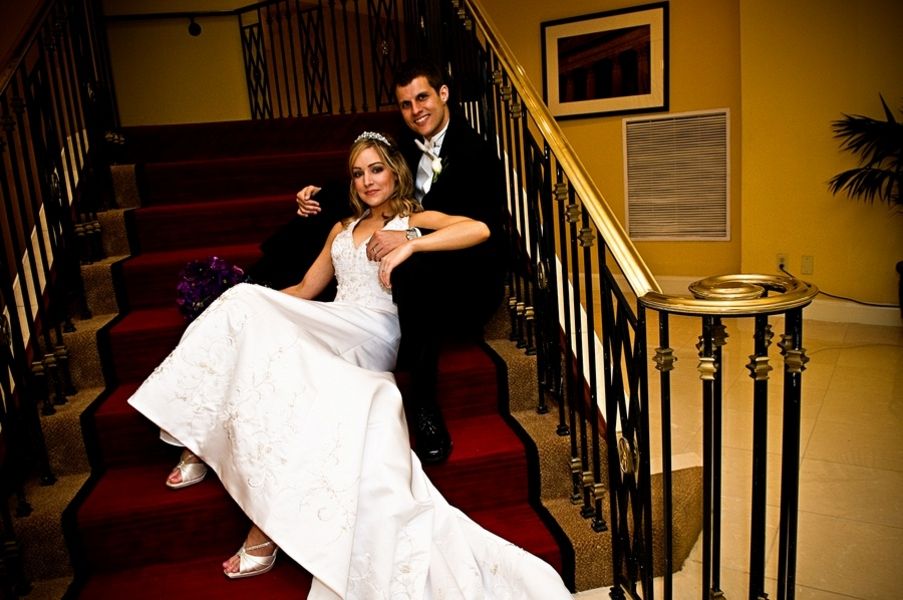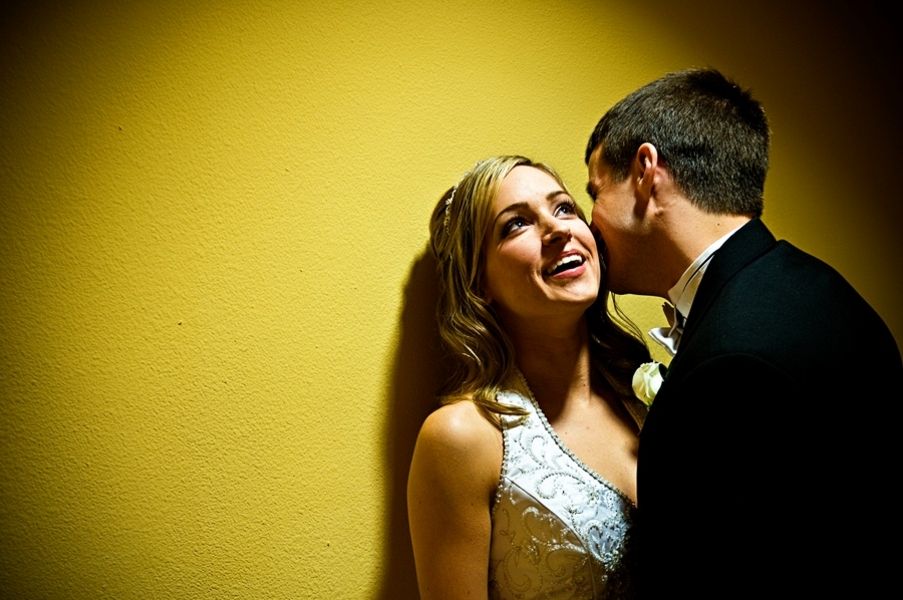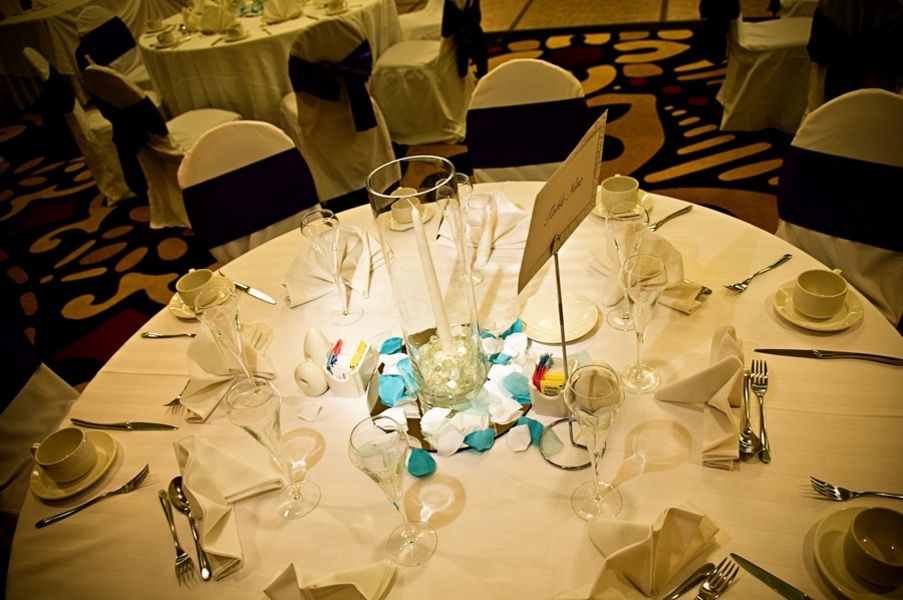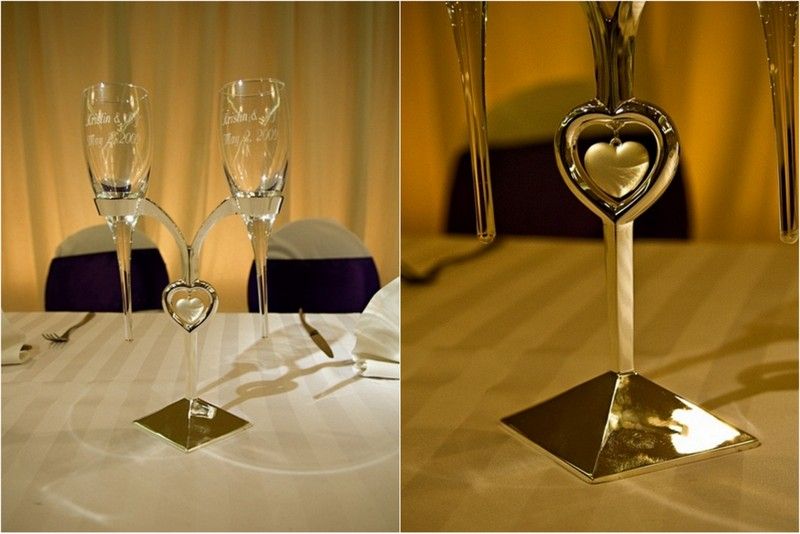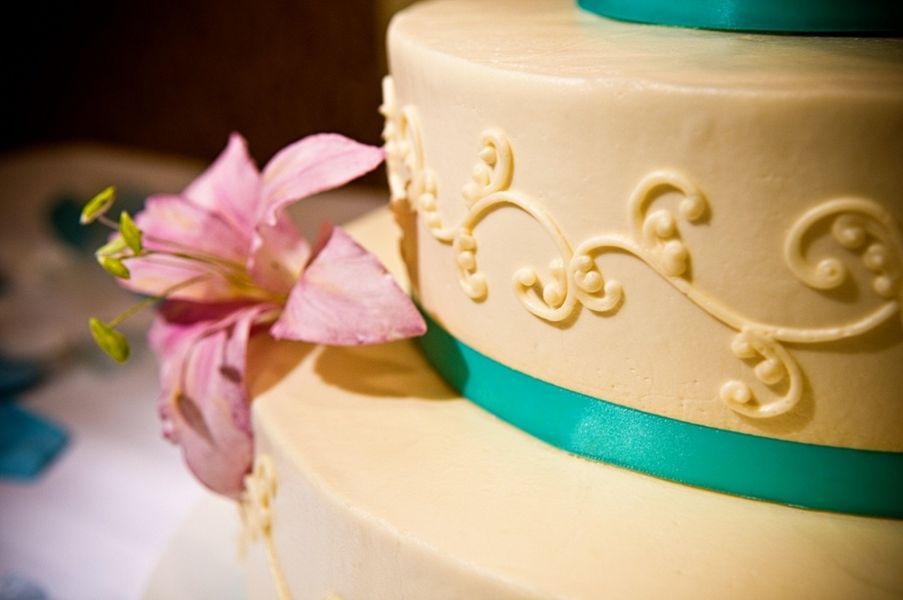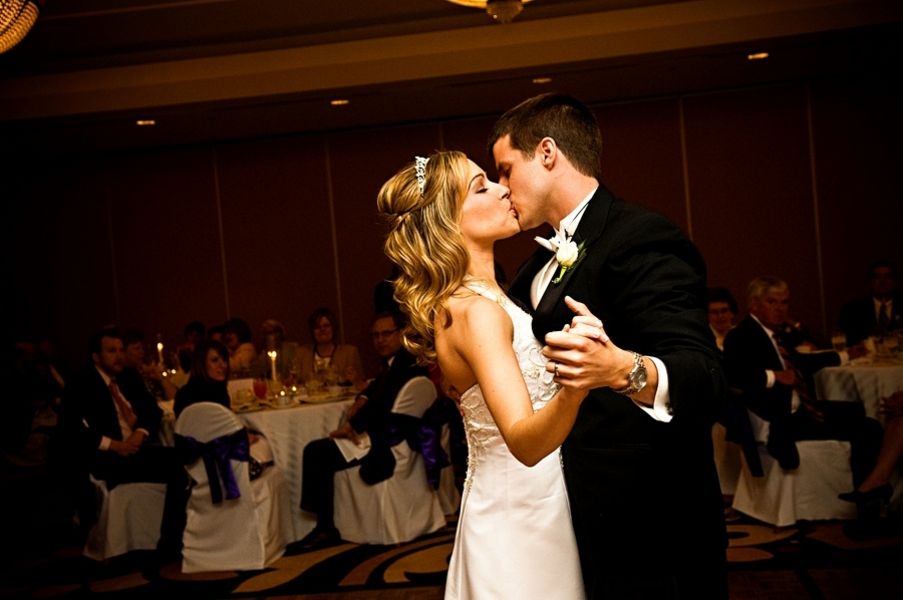 From the photographer:

The Hilton Arlington has been described as an upscale, elegantly appointed hotel — we totally agree! This venue certainly lends itself well to wedding photography. In fact, locations like these are why we love to photograph weddings in our unique photojournalist style — they make it easy.
For a wedding photographer who loves to photograph vivid colors in the decor, unique backdrops around every corner, and romantic lighting and appointments, the Hilton Arlington is hard to beat.
Joining our long list, Kristin was a beautiful bride, whose shy smiles, I think, just made B.J.'s heart beat faster. All day she looked like a china doll, so petite! And we never tire of seeing our grooms watch their brides with love all over their faces — and B.J. proved to be no exception! He has that look, the one we've come to love. I am betting that B.J. hasn't been the same since he met Kristin!
B.J. and Kristin, your relationship is warm and loving, and it is clear to us that you share a deep love for each other. It looks as though you have a heritage of parents and grandparents that have shared their love for many years — we wish the same for you two!

Thank you to Ever After Visuals!
Happy weddings!

Photographer: Ever After Visuals
Floral Designer: Blooms
Reception Venue: Hilton Arlington
Dress Store: Columbia Bridal Boutique
Cake Designer: Sticky Fingers Bakery
Band: The Pros Entertainment Services
Please include the name of the happy couple, wedding date and location, vendors, and any other information you'd like to include about the venue, decor and overall theme or inspiration of the wedding.
If you are not the photographer then you must get permission to use their photos before you submit them, and please include their name and website for photo credit purposes. Photos will be featured as space permits.
Of course, we would love to see our own stuff in action! If you have photos featuring any of our Weddingstar products, please submit them.
Like us on Facebook
Follow us on Twitter
See our pins on Pinterest