This small church wedding featured a rustic reception at the Bride's family home filled with gorgeous details and endless smiles. Burlap table runners, simple centerpieces and a stunning buffet are just a few of the notable elements.
The guestbook desk is a perfect example of the homey, rustic feel, that the wedding portrays.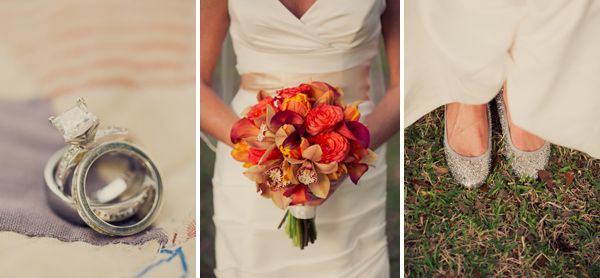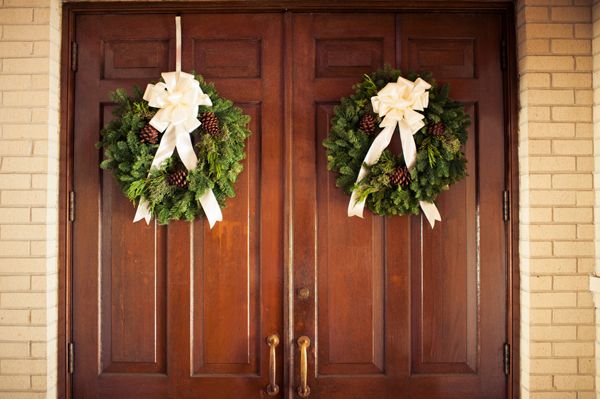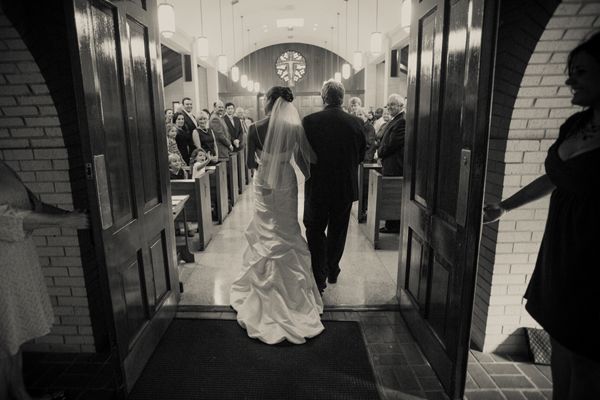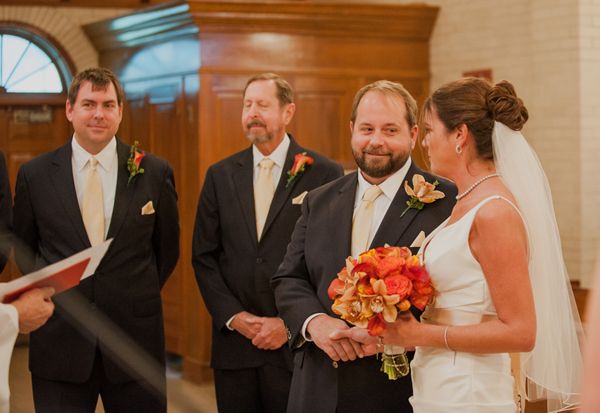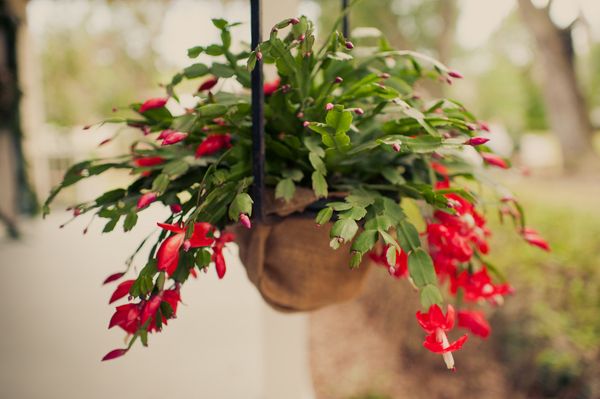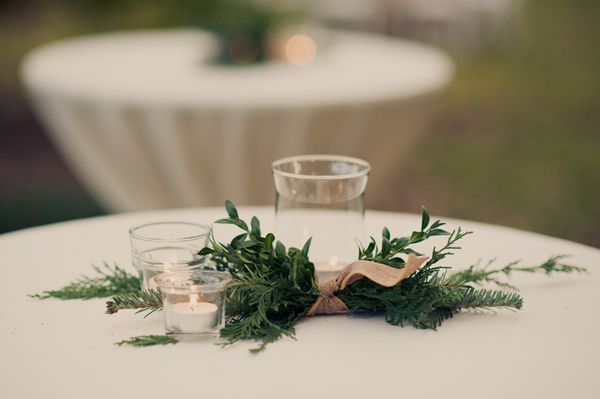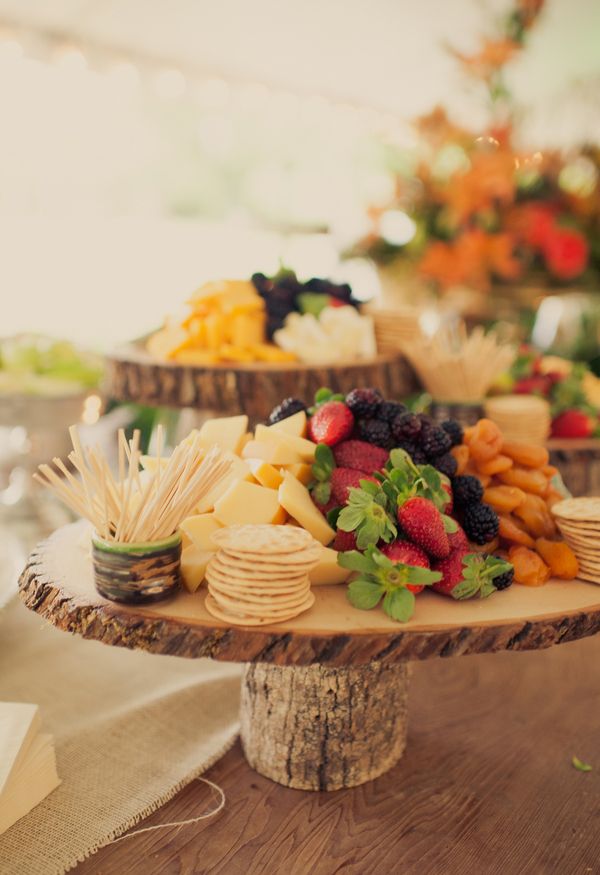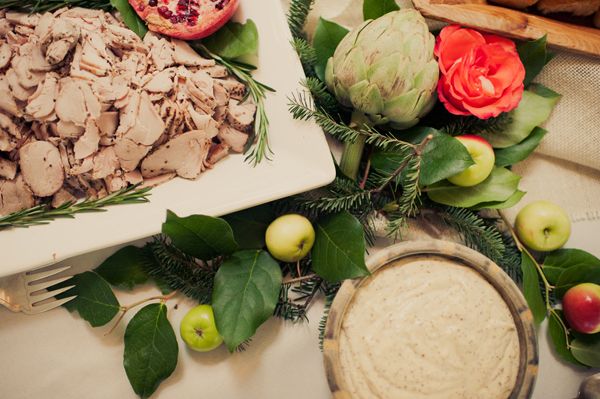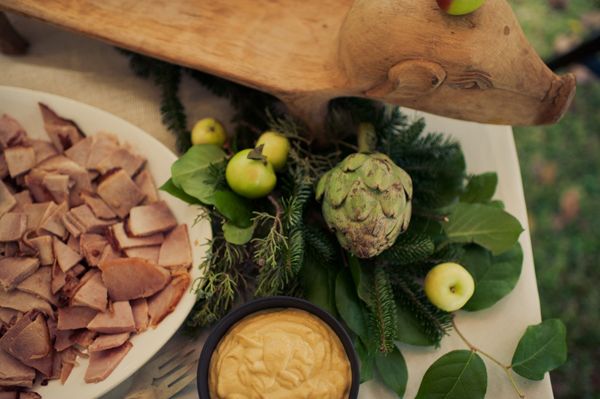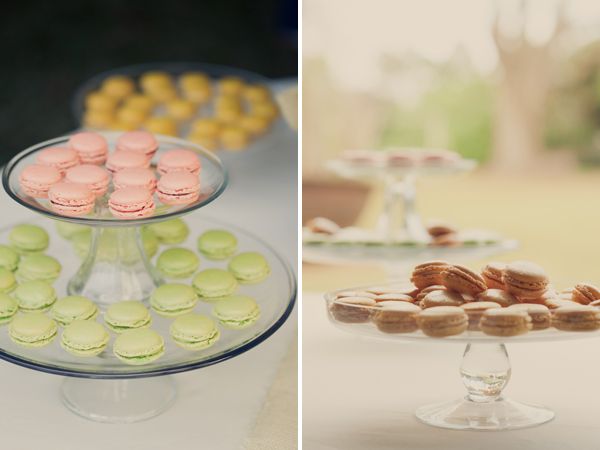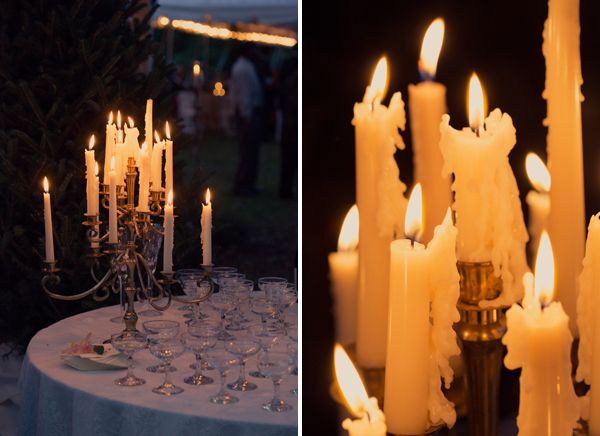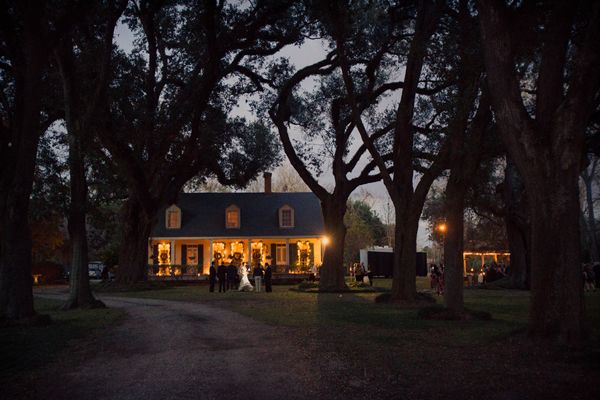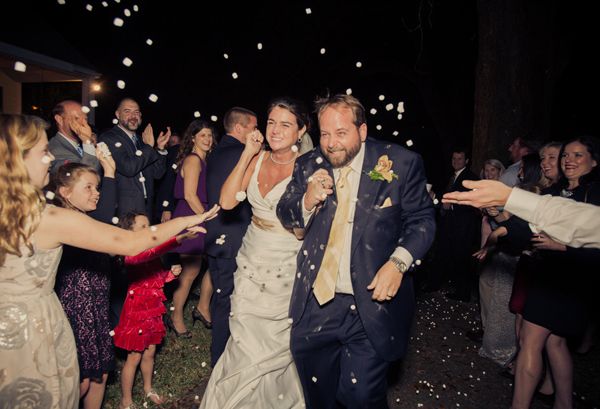 Absolutely love that final photograph, you can practically hear them saying, "Yessssssss! We did it!".
Thanks so much to Heirloom Collective for submitting this gorgeous wedding!
From the photographer:

Kerry Michael and David live in Baton Rouge. He is a dentist at Bencaz Dental Care in Denham Springs. She is an environmental scientist for the La. Dept. Of Environmental Quality. They have one child, Bud, a boston terrier. The couple was married December 8, 2012 at St. Francis Chapel at Ollie Steele Burden surrounded by family. Their friends joined the reception at the bride's beautiful family home on Highland Road. They will head to Bora Bora in May on their honeymoon.

From the bride:

You know how when you are growing up, your parents always say things like nothing good ever happens past midnight, and the worst place to meet people is in a bar? Well, I guess we are the exception to the rules. I met Dave in a bar, Zee Zee's to be exact. I thought he was a friend of mines friend, so I started talking to him, only to realize as I talked to him longer he was not who I thought he was. He asked me for my number later that night, I told him he could find it. He never called. About 2 months later I saw him on my way to a concert at the varsity, and we have not been apart since. Dave likes to sit on the couch and watch TV, I like to drink cold beer. Pretty simple life. -Kerry Michael

Congratulations to the happy couple!
Photographer: Heirloom Collective
Caterer: Gourmet Girls
Event Designer: The Red Cake
Floral Designer: Fleur Du Jour
Dress Store: Pearl's Place
Cake Designer: Cake Goddess
If you would like to see your wedding photos featured on our blog, feel free to email them to onasweetnote@weddingstar.com or submit them through your Two Bright Lights account.
Please include the name of the happy couple, wedding date and location, vendors, and any other information you'd like to include about the venue, decor and overall theme or inspiration of the wedding.
If you are not the photographer then you must get permission to use their photos before you submit them, and please include their name and website for photo credit purposes. Photos will be featured as space permits.
Of course, we would love to see our own stuff in action! If you have photos featuring any of our Weddingstar products, please submit them.
Like us on Facebook
Follow us on Twitter
See our pins on Pinterest