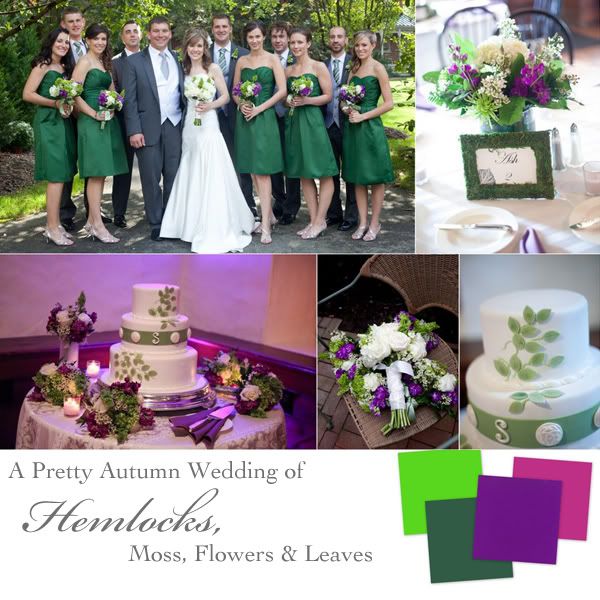 This couple's ode to nature really made their big day, well, special. A pretty green and purple color palette and a ton of extra Earth-friendly touches — I mean, what more could you want?
Katlyn Cochran and Adam Spangler were married on September 24, 2011 in Hellam, Pennsylvania, United States.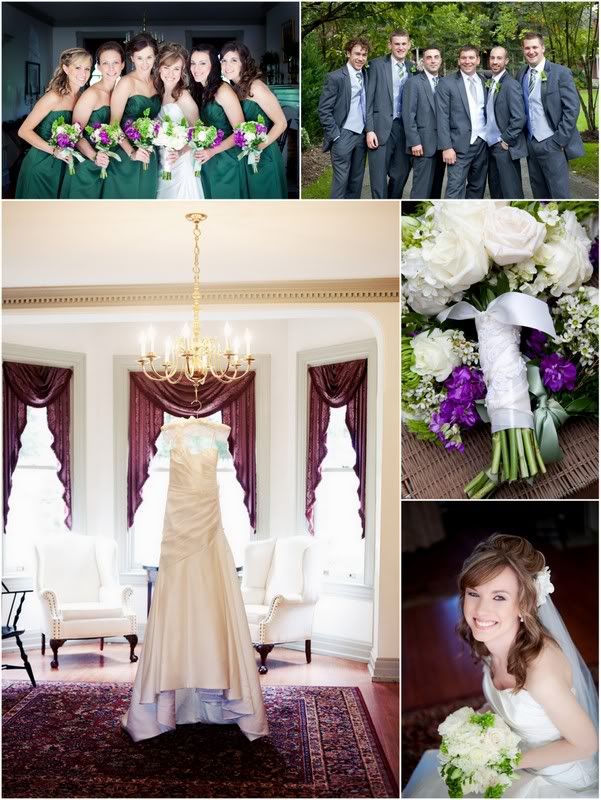 How great is this color palette? So bright, so fresh…and so perfect for a September wedding!
How adorable are these little moss covered signs?! I just love all of the extra little earthy touches, especially the cute little Hemlock guest favors.
I'm not usually one to fancy green wedding decor, but this mint green colored cake is just oh so sweet! And the leaf inspired decorations are just the perfect accessory to their natural wedding style.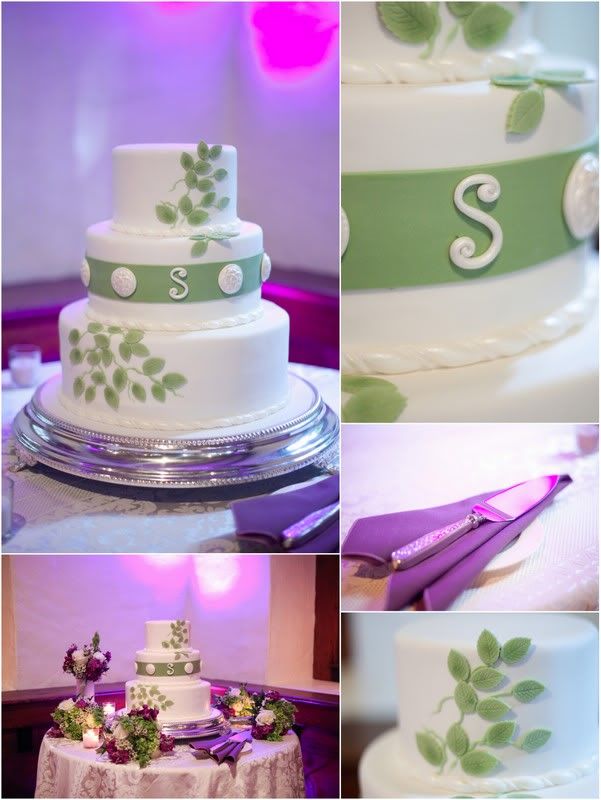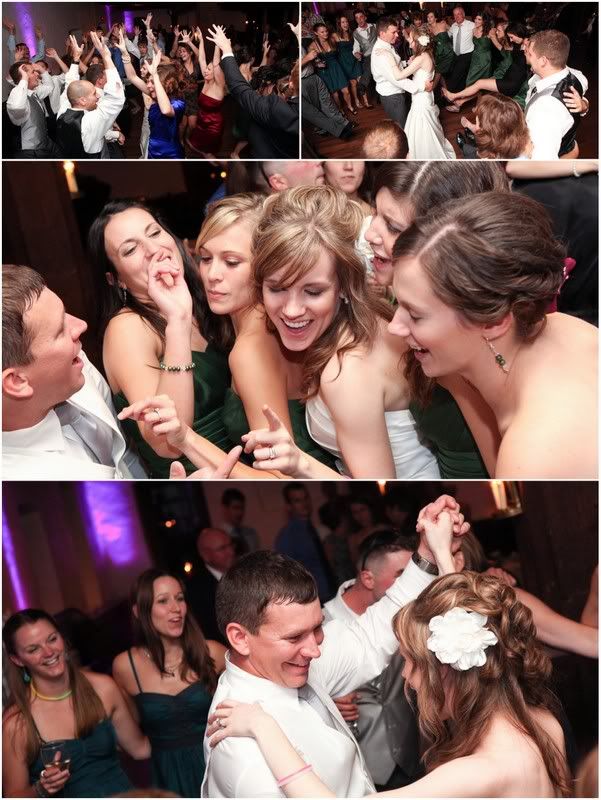 A big thank you to Thomas Beaman Photography for submitting these stunning photos! And a big congrats to the couple on their fabulous wedding day.
Happy weddings!

Venue: Stone Mill Inn
Photographer: Thomas Beaman Photography
Floral Designer: Hammaker's Flower Shop
Cake Designer: The Couture Cakery
Dress: Taylored for You Bridal Boutique
Makeup Artist: Patricia Solis
DJ: Mixed-Up Productions
If you would like to see your wedding photos featured on our blog, feel free to email them to onasweetnote@weddingstar.com or submit them through your Two Bright Lights account.
Please include the name of the happy couple, wedding date and location, and any other information you'd like to include about the venue, decor and overall theme or inspiration of the wedding.
If you are not the photographer then you must get permission to use their photos before you submit them, and please include their name and website for photo credit purposes.
Of course, we would love to see our own stuff in action! If you have photos featuring any of our Weddingstar products, please submit them. Photos will be featured as space permits.