This adorable couple went all-out traditional…with a little spice and a few twists added to the mix. Their hometown nuptials not only celebrated their love for one another and their families, but their mutual love for their community as well.
Jolyne Weber & Greg Ryan were married on May 28, 2011 in Tonawanda, New York, United States.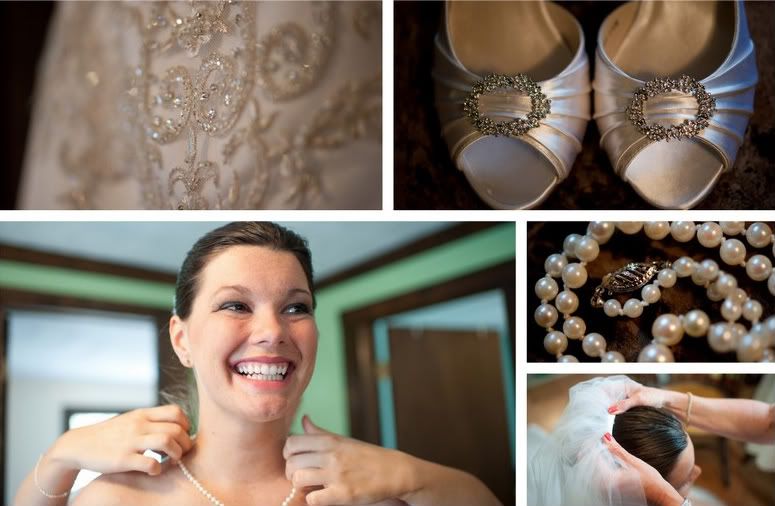 This bride is so sweet and classy, and that big, beaming smile just says it all!
A note from the photographer:

Jolyne and Greg are small town, high school sweethearts who wanted their wedding to really reflect their love for each other, their strong connection to their families, and their mutual affection for the little town where they met and fell in love!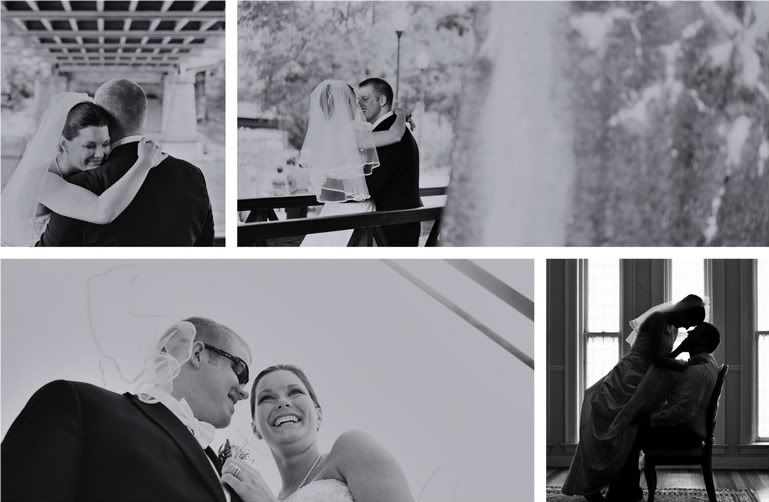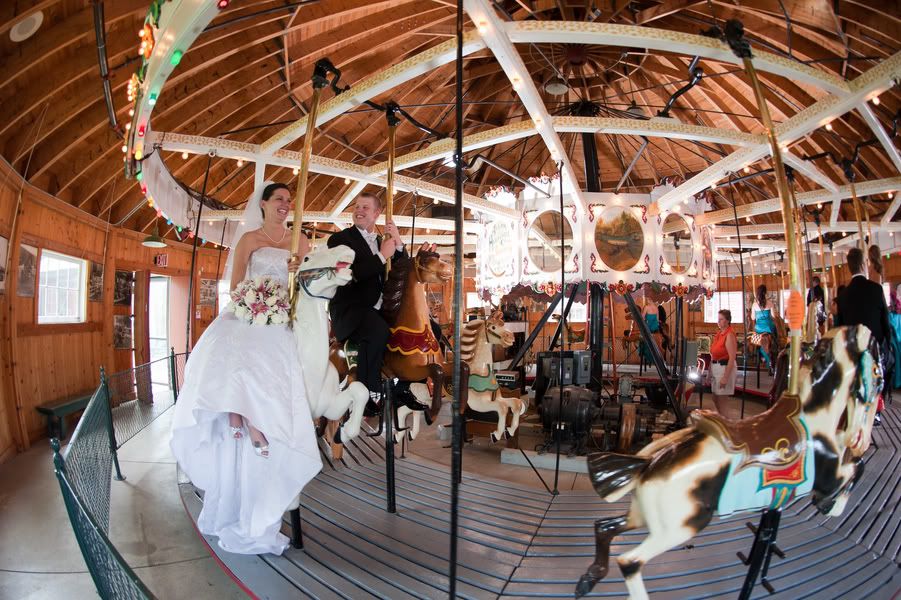 Love the carousel shot! It really shows off their fun and playful personalities!

Every part of their wedding day took place in their hometown of Tonawanda, NY. They were married in the church they both attended growing up, their wedding party photos were taken at The Carousel Museum (Tonawanda's claim to fame is Carousel Horses), more photos were taken at the canal where their families have been boating together for years, and the reception was held at the most unique venue in their town – The Tonawanda Castle, which is a HUGE old armory that was converted into a reception space.

Bubbles — love this! And seriously, what says 'true romance' better than a shot of you mid-smooch with your burly manly-men wedding party blowing bubbles behind you?!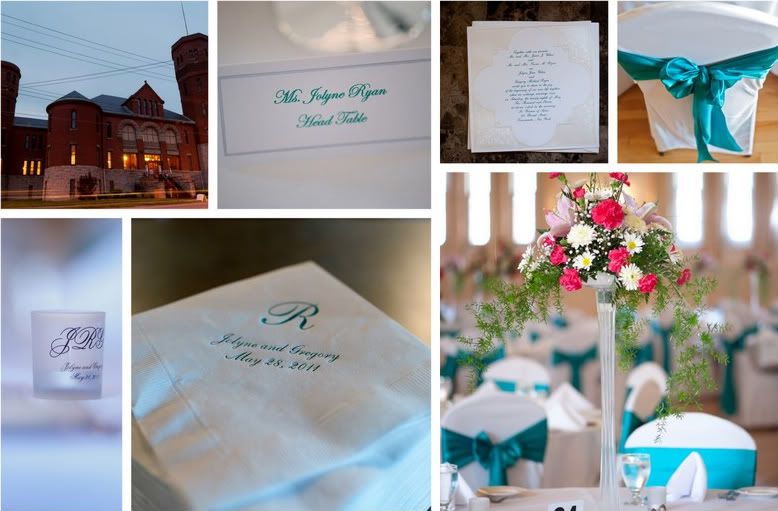 These printed napkins customized with the couple's initial, names and wedding date are such a great personal touch!
Look at that cake! Hmm…"Chocolate Bacon Ganache"…I'm intrigued!

Their amazing castle wedding cake was made by a family friend.

The is by far my favorite shot! Love the action, love the excitement, love the lighting — awesome!

The entire day was a celebration of love and family! It was a joy to be a part of!

A big thank-you to Ayres Photography for this wonderful sweetheart submission!
Happy weddings!

Reception Venue: Tonawanda Castle
Ceremony Location: St. Francis of Assisi Catholic Church
Floral Designer: Country Florist
Dress Store: David's Bridal
DJ: MAK Entertainment
Linens: The Wedding Agent
Makeup Artist: Mary Kay Cosmentics
Transportation: Zoladz Limousine
P.S. If you would like to see your wedding photos featured on our blog, email them to onasweetnote@weddingstar.com or submit them through your Two Bright Lights account. Please include the name of the happy couple, wedding date and location, and any other information you'd like to include about the venue, decor and overall theme or inspiration of the wedding.
If you are not the photographer then you must get permission to use their photos before you submit them, and please include their name and website for photo credit purposes.
Of course, we would love to see our own stuff in action! If you have photos featuring any of our Weddingstar products, please submit them. Photos will be featured as space permits.