Pretty Calla Lilies and Gerbera Daisies, a color palette with a captivating pop of blue and an enchanting outdoor ceremony space complete with a romantic gazebo are the star attractions of these magical New Jersey wedding photos.
The lovely Jessica Finn and Matthew Colligan were married on June 17, 2011 in Woodcliff Lake, New Jersey, United States.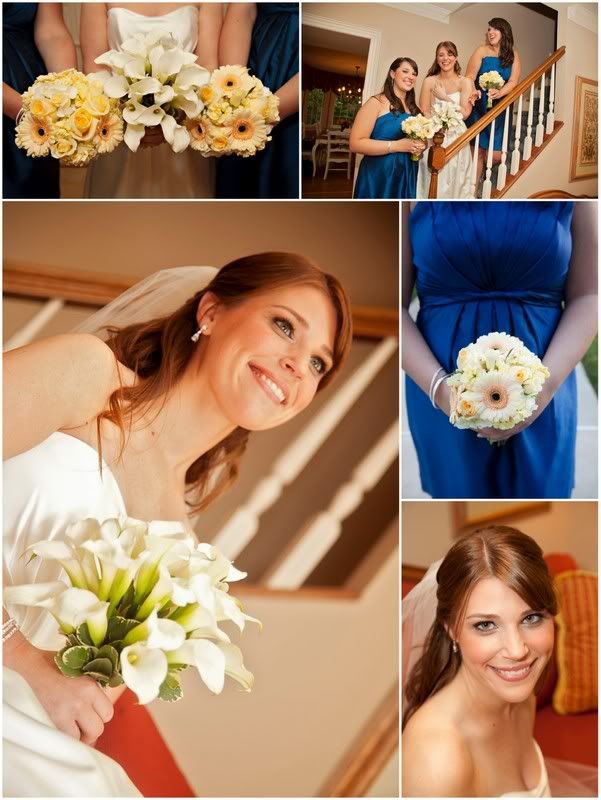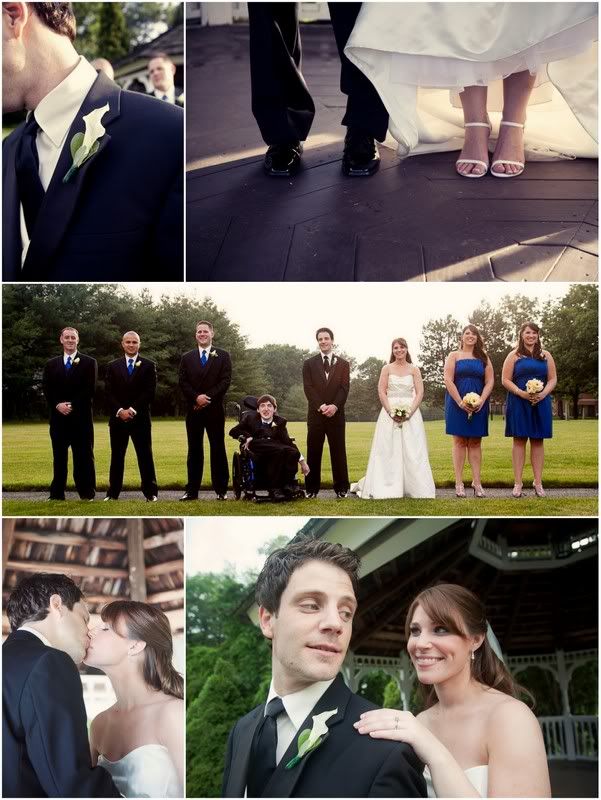 I love the Bride's simple strappy sandals. So chic and sexy! And I think the bright cobalt blue of the dresses and ties looks fantastic paired with the pale yellows and white of the flowers. Beautiful!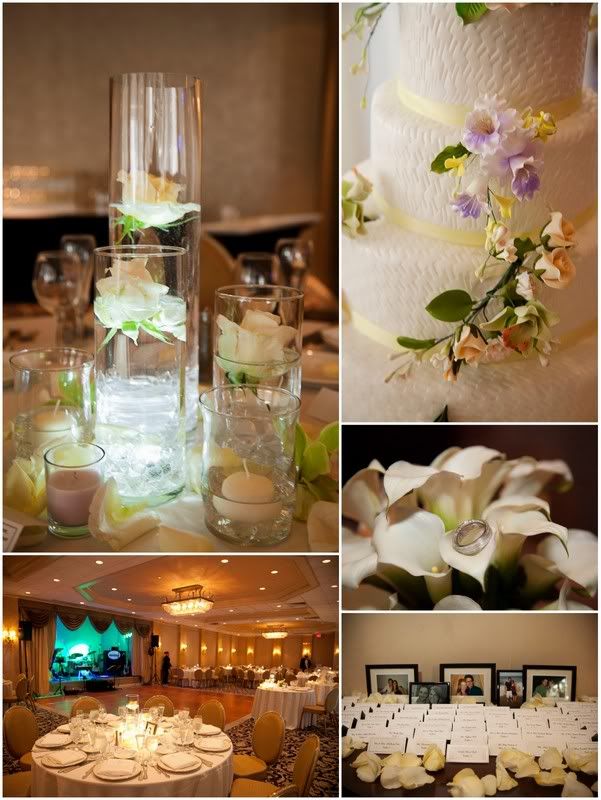 How about these amazing centerpieces? A collection of vases illuminated with lights and topped with pretty floating candles.
This wedding cake is so classic and whimsical. Almost looks too good to eat, doesn't it? Almost.
A big thank you to the new Mr. and Mrs. Colligan and Megan Gray Photography for sharing these photos!
Happy weddings!

Reception venue: Hilton
Photographer: Megan Gray Photography
Band: Edgar Music
If you would like to see your wedding photos featured on our blog, feel free to email them to onasweetnote@weddingstar.com or submit them through your Two Bright Lights account.
Please include the name of the happy couple, wedding date and location, and any other information you'd like to include about the venue, decor and overall theme or inspiration of the wedding.
If you are not the photographer then you must get permission to use their photos before you submit them, and please include their name and website for photo credit purposes.
Of course, we would love to see our own stuff in action! If you have photos featuring any of our Weddingstar products, please submit them. Photos will be featured as space permits.