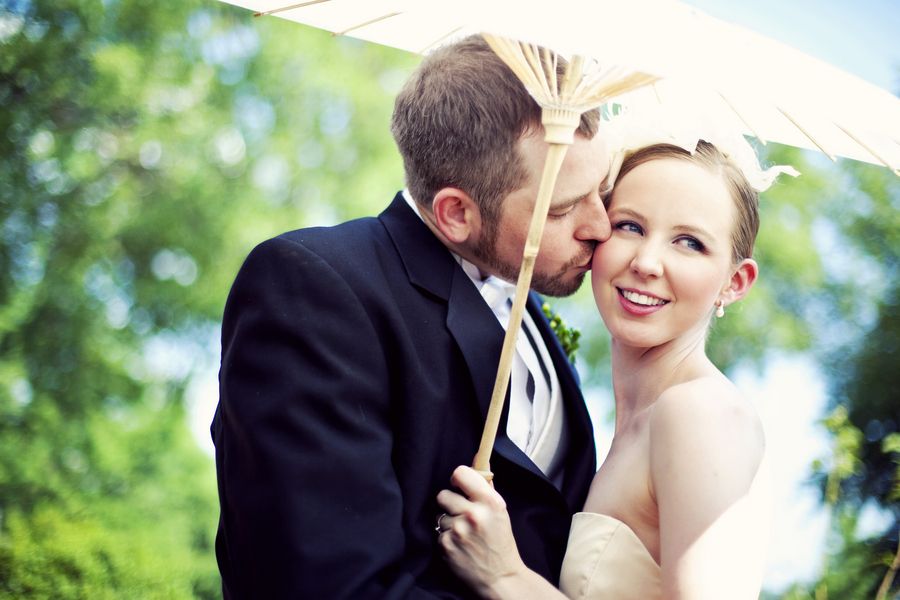 Can't wait to gush about this wedding; it's one of my absolute favorites by (once like a spark) photography!
This Georgia wedding has all the classic elements but with perfectly placed candy apple green twists that add just the right amount of WOW! Oh, and not to mention the super chic parasols they purchased from Weddingstar. Love!
Jessica Gore and Jon Joiner were married on June 11, 2011 in Augusta, Georgia, United States.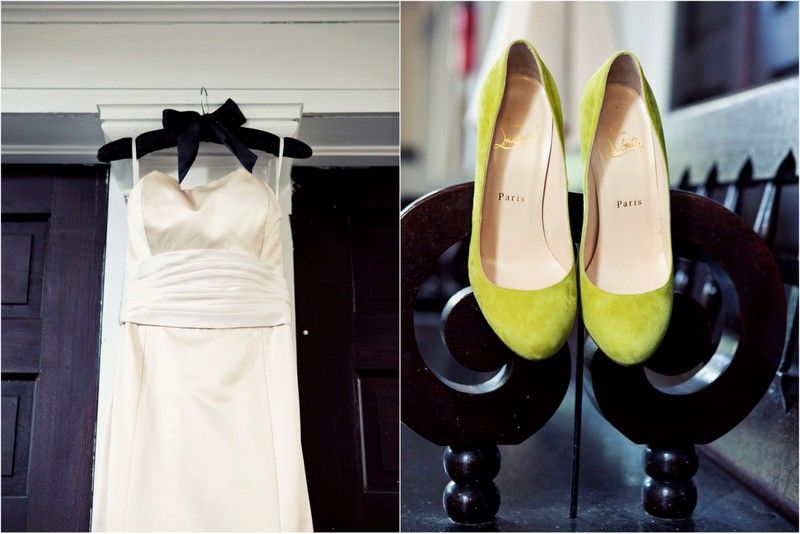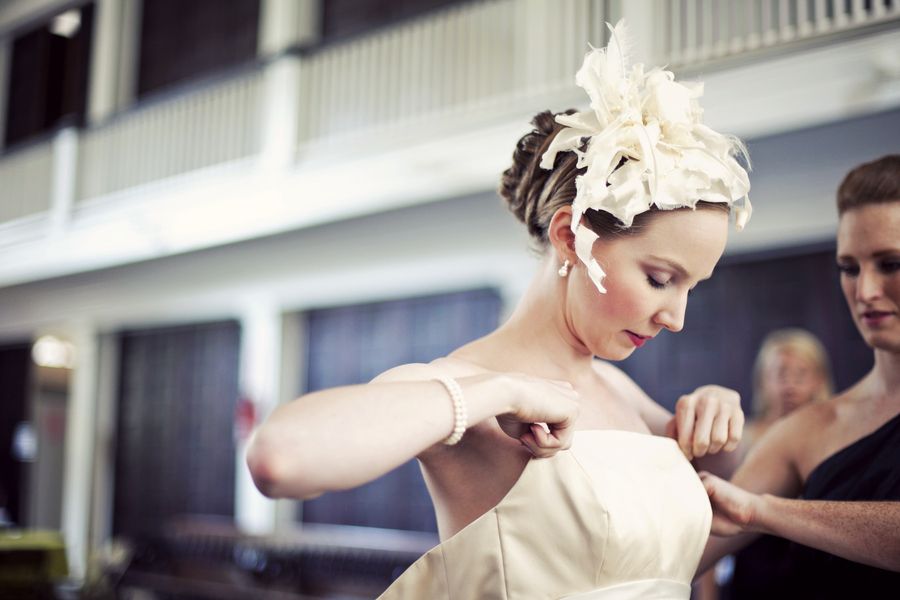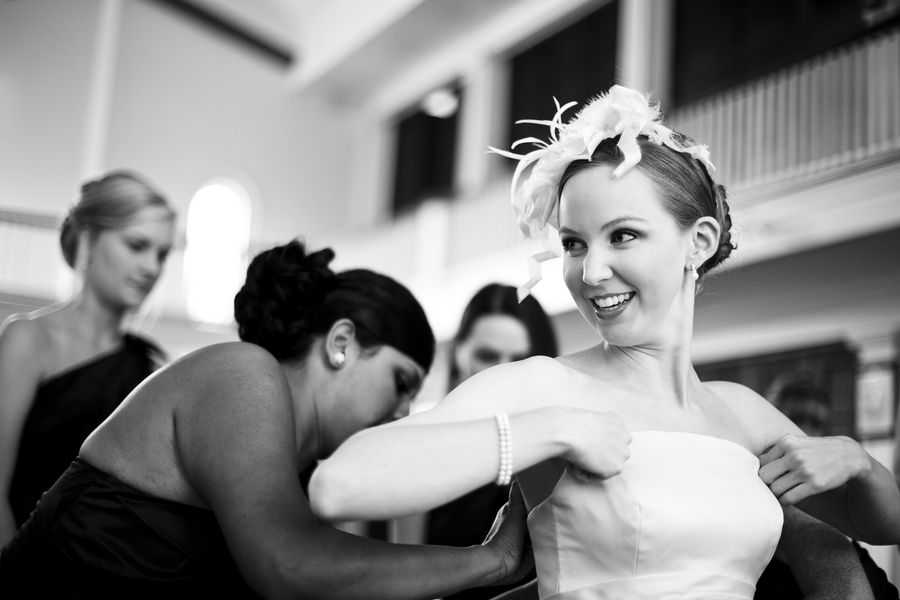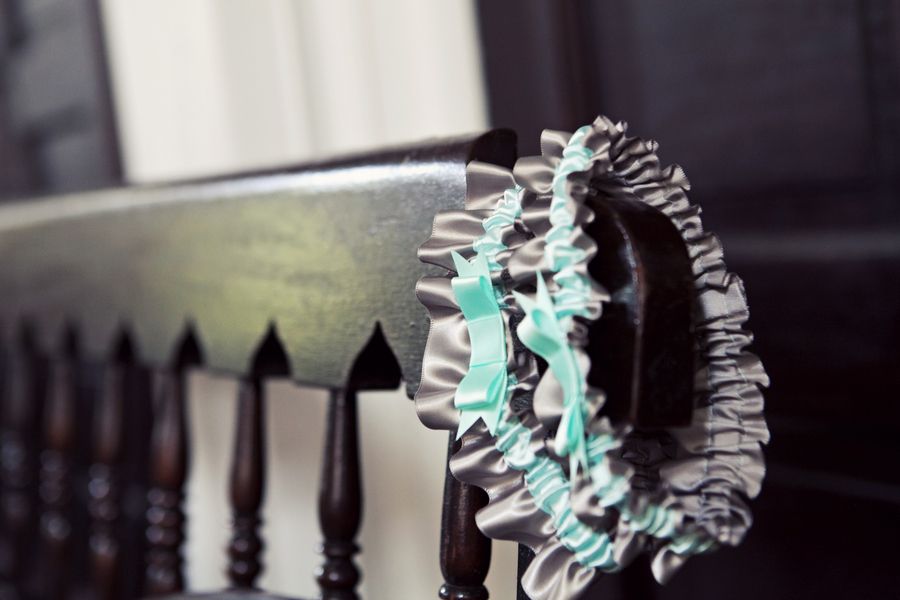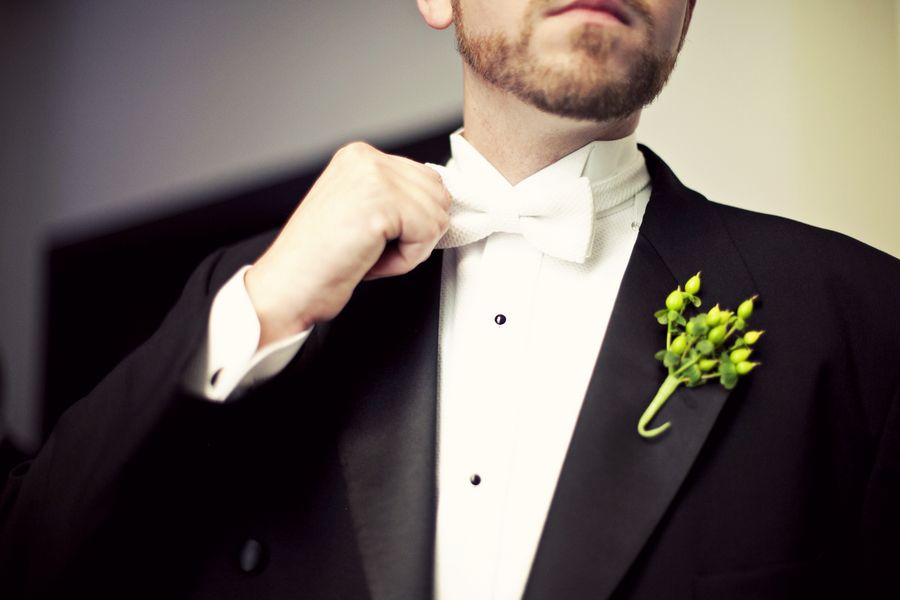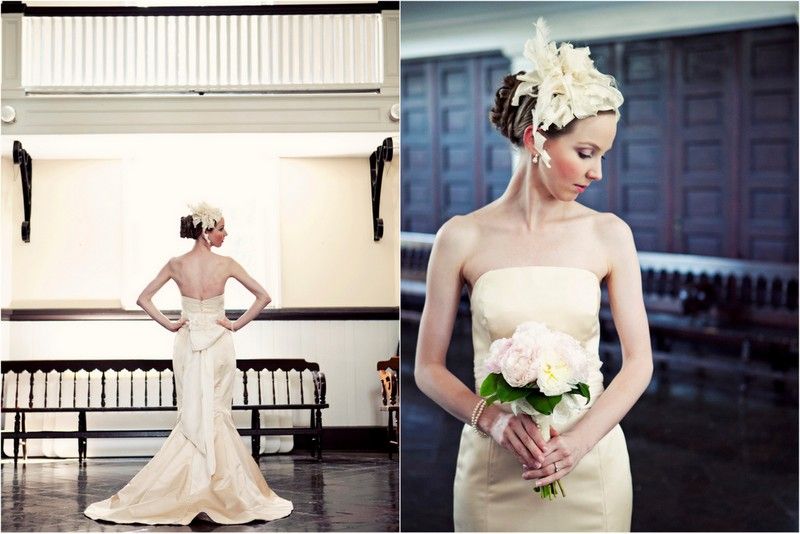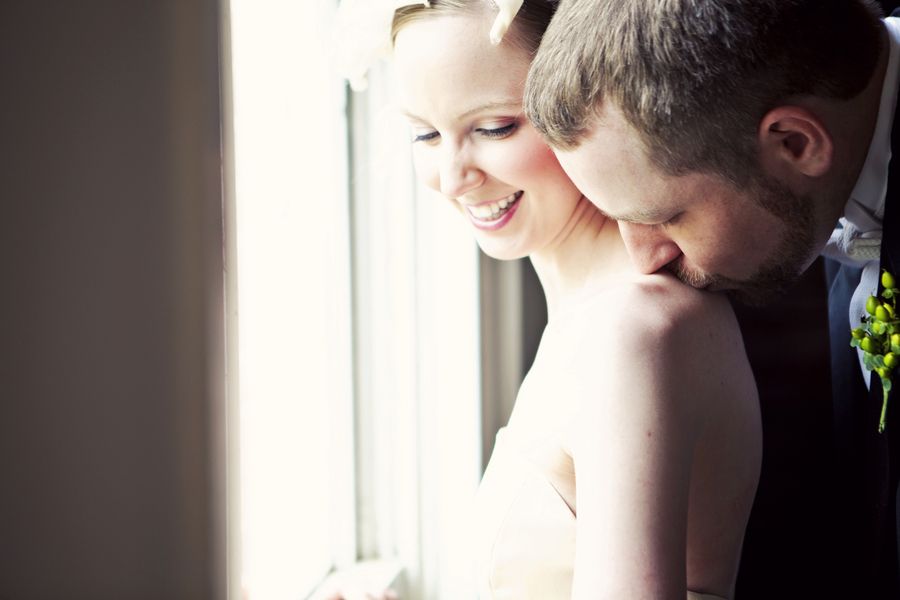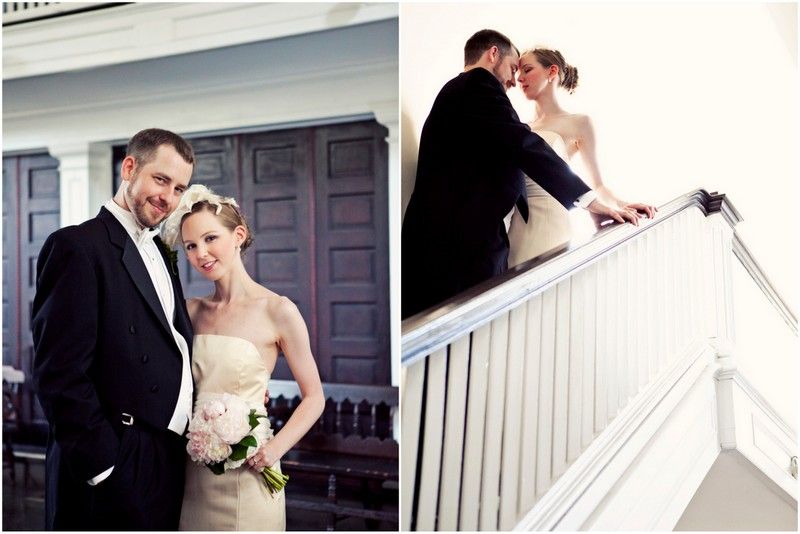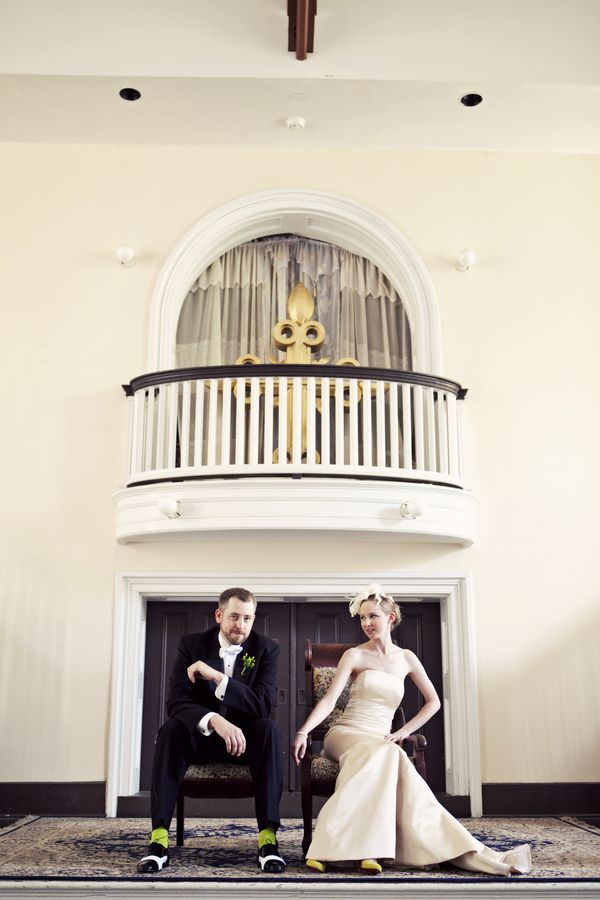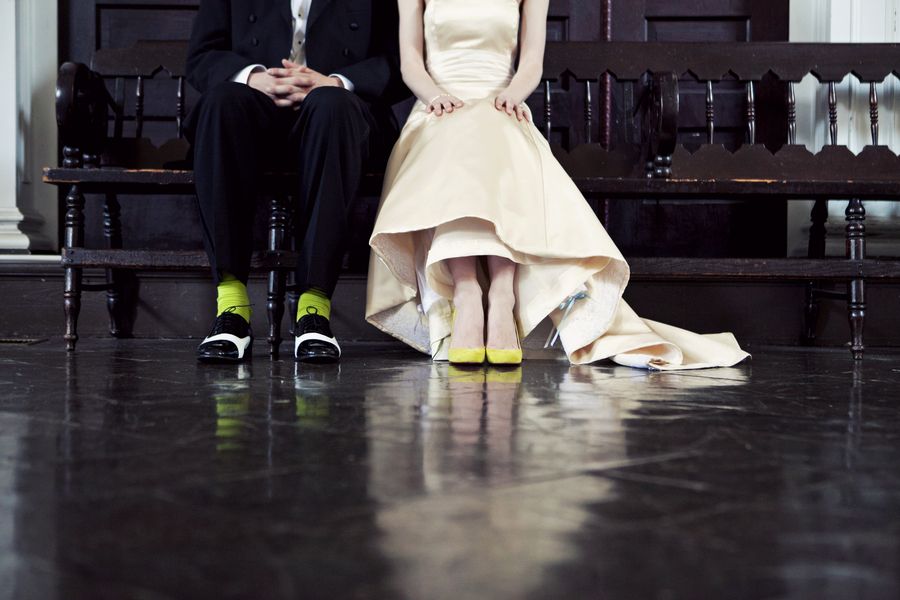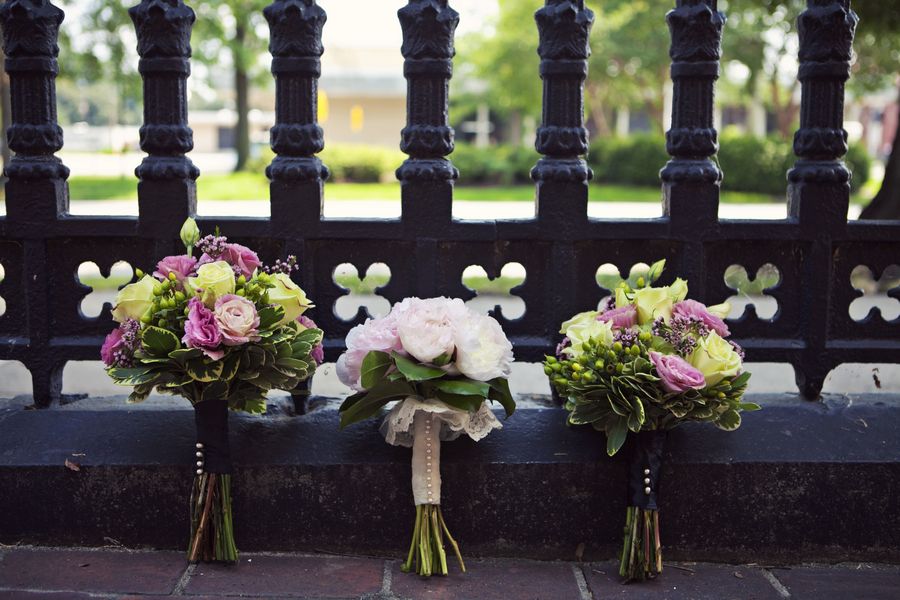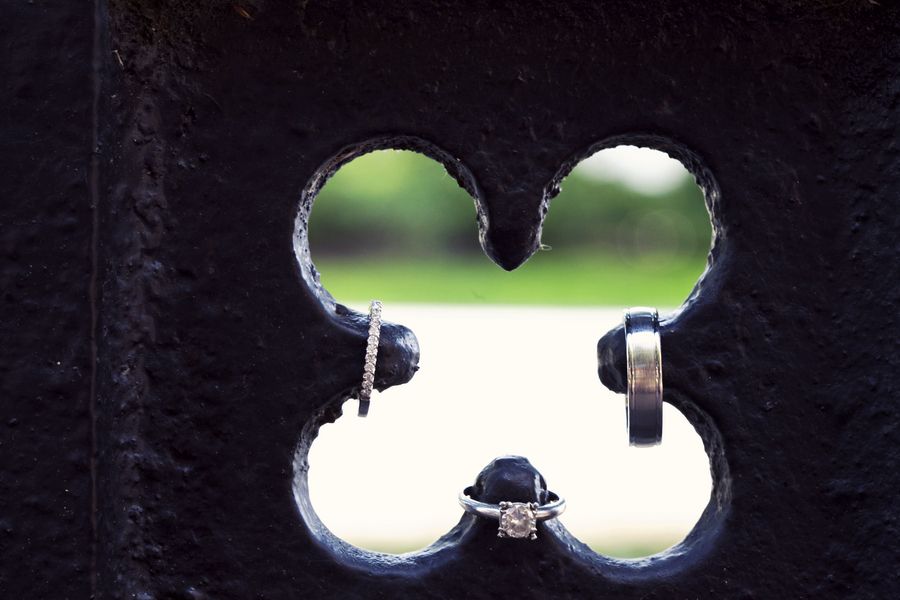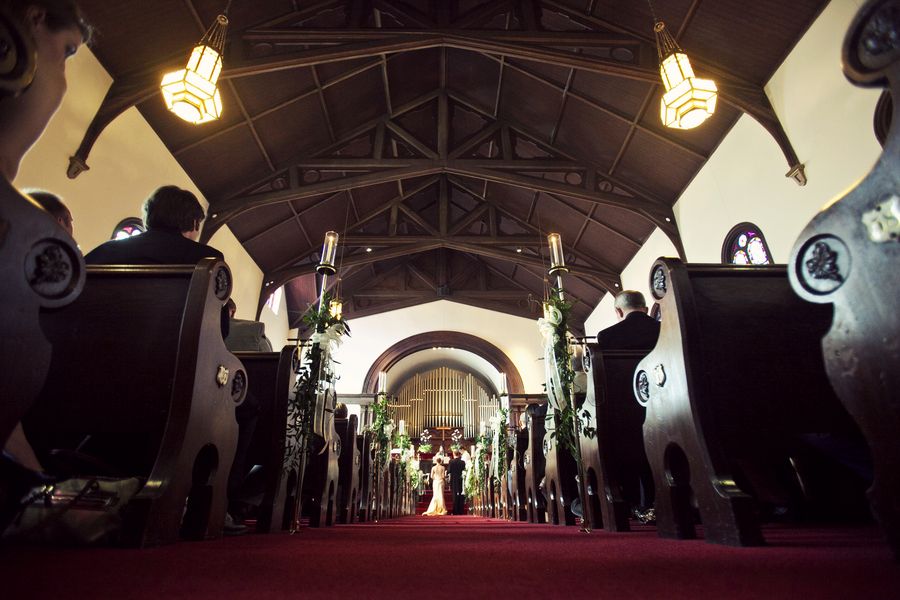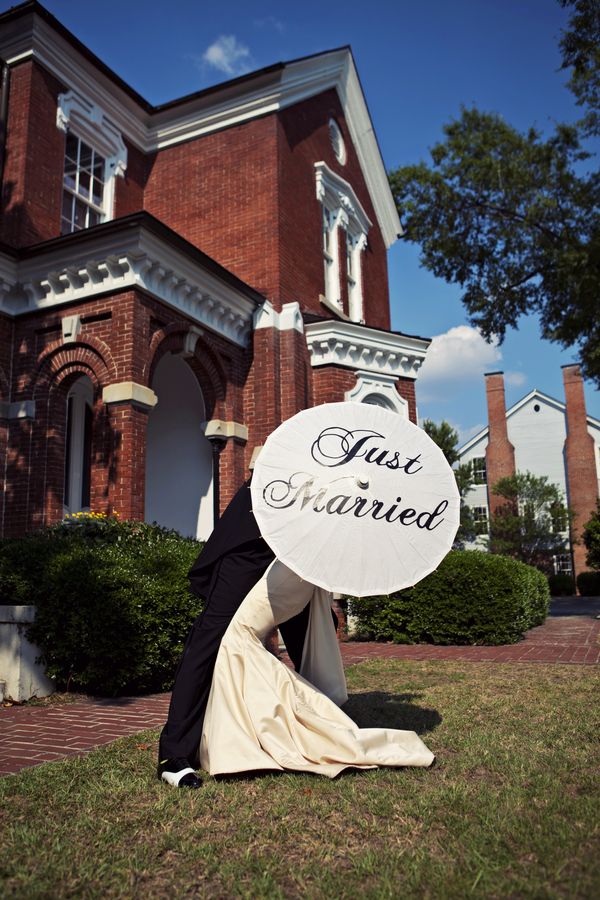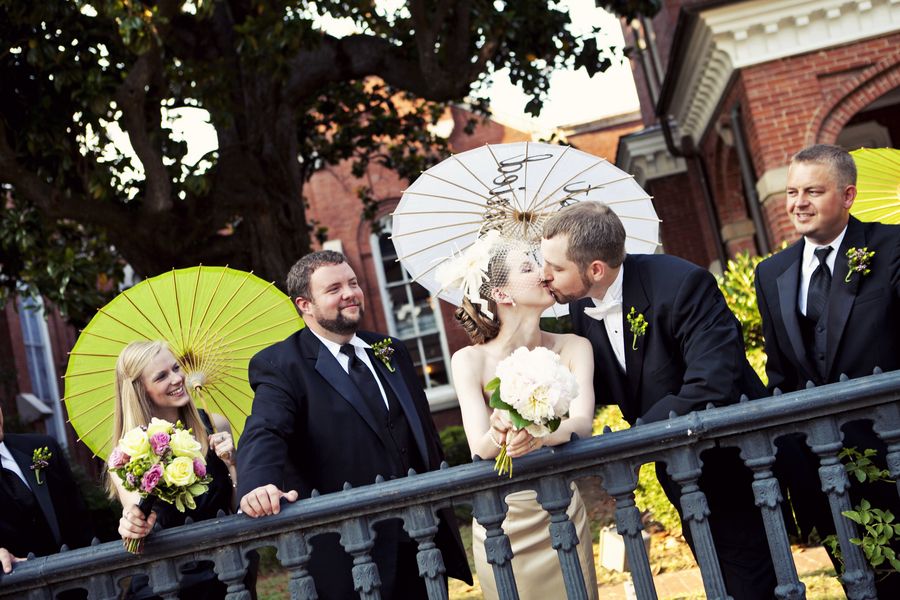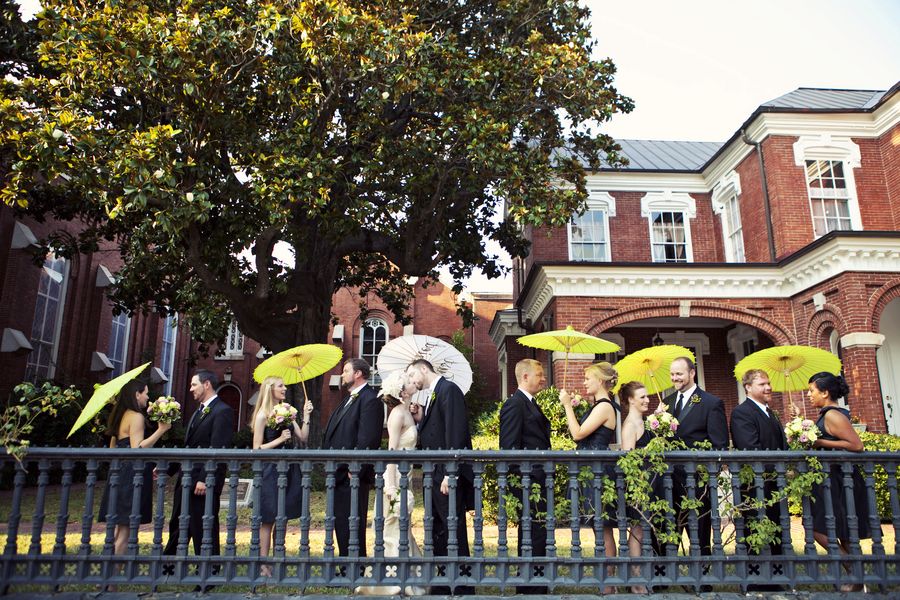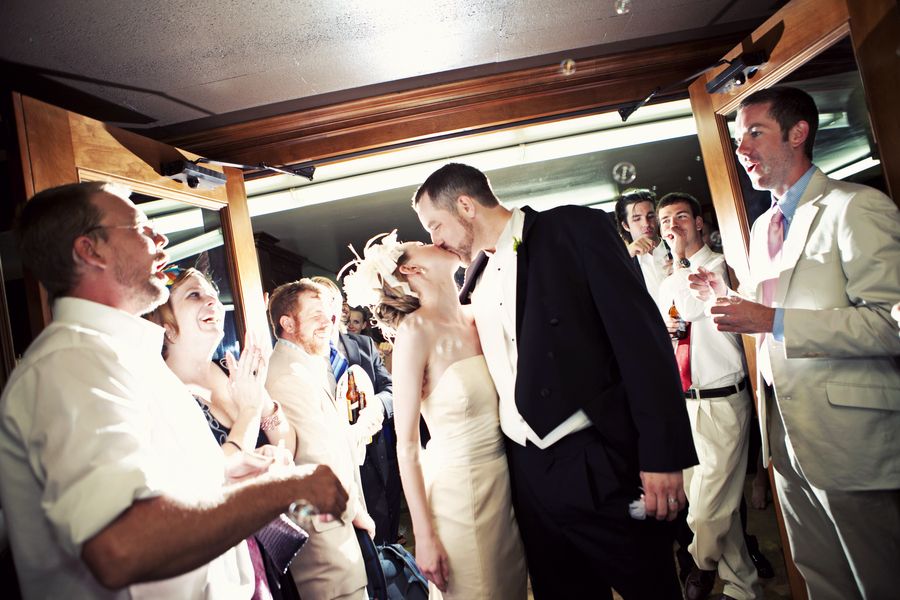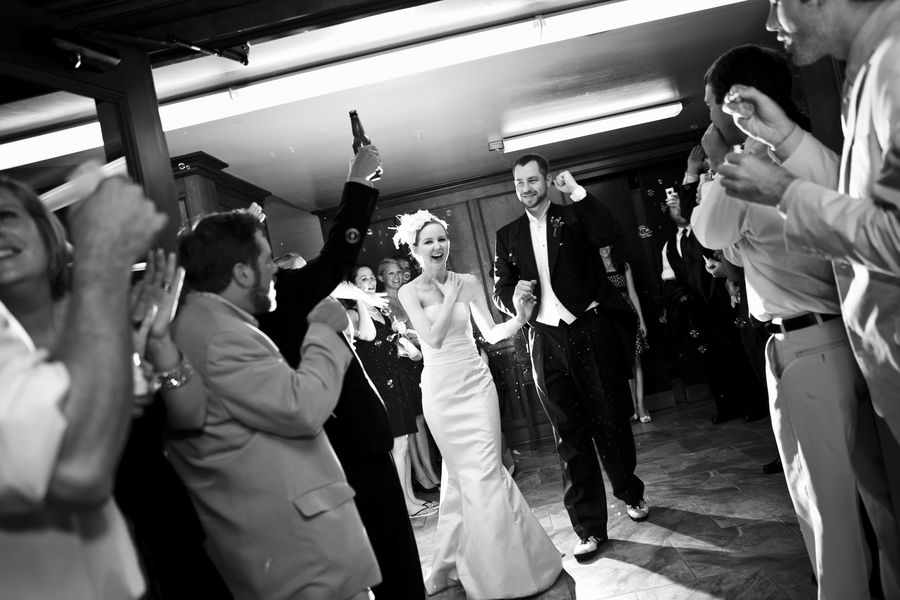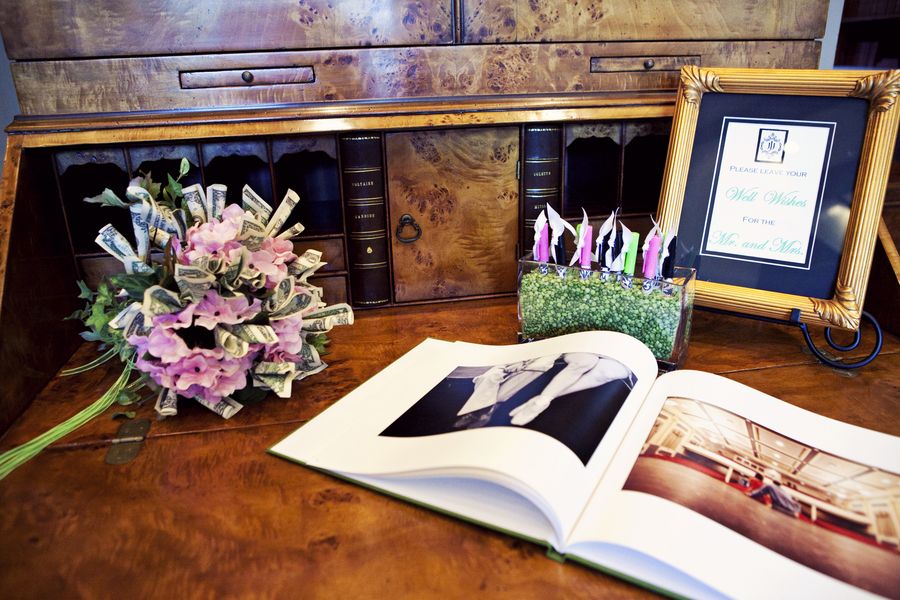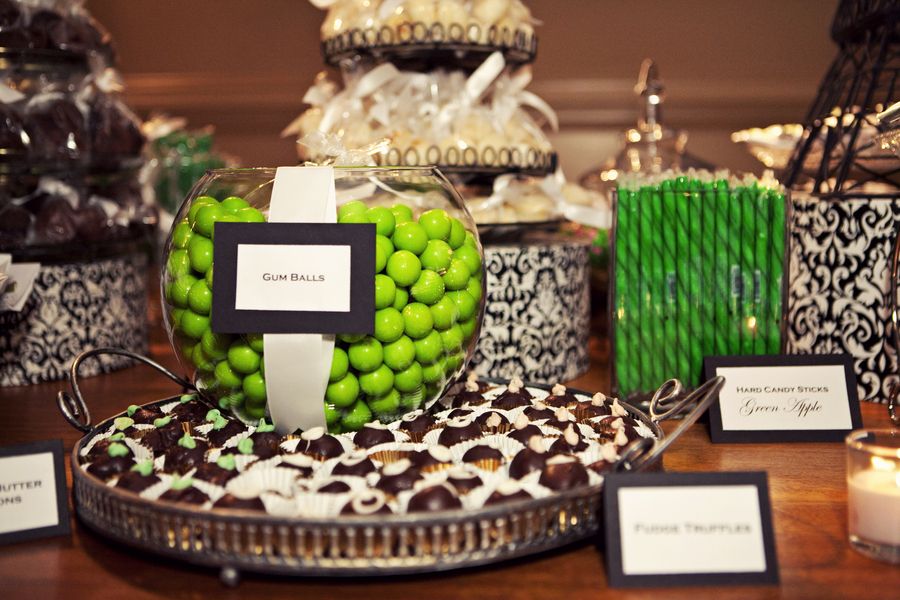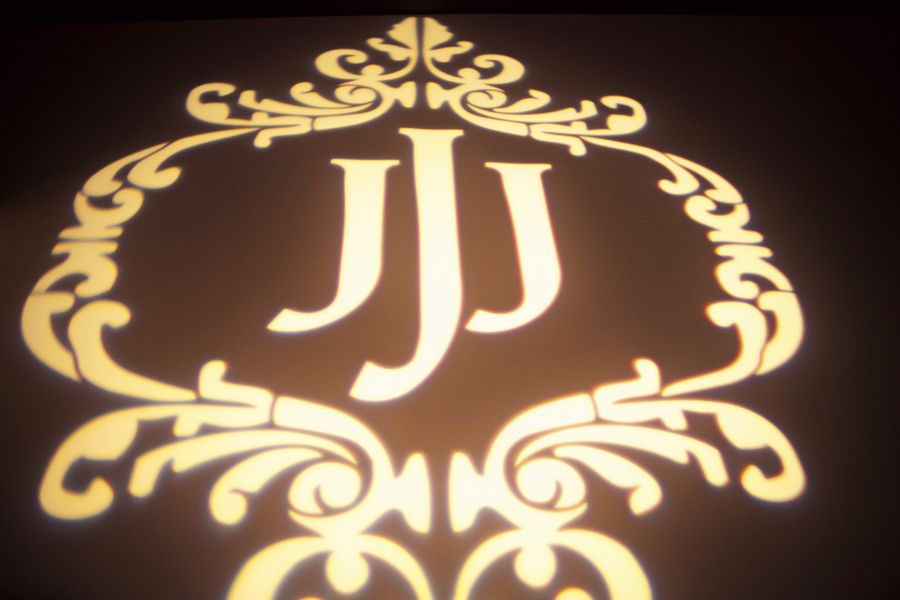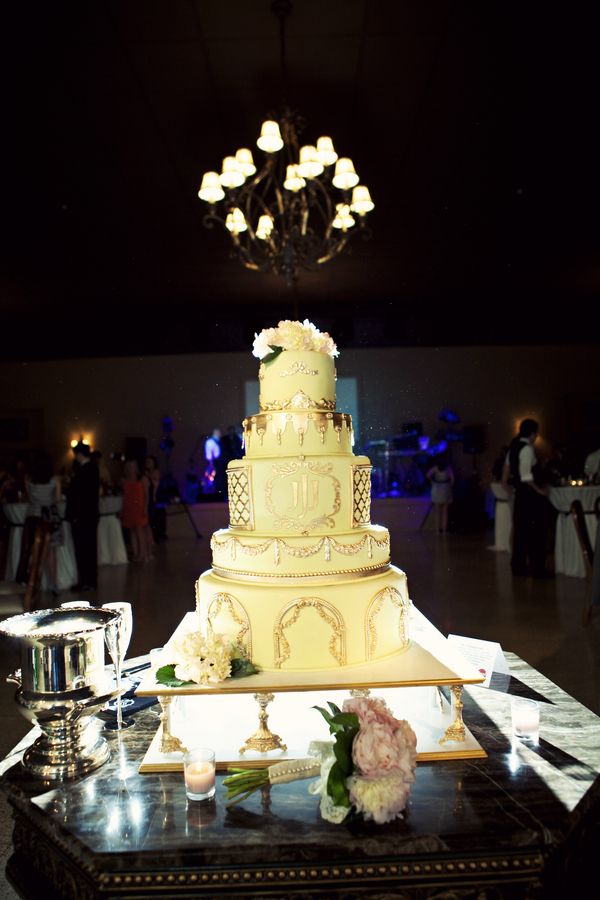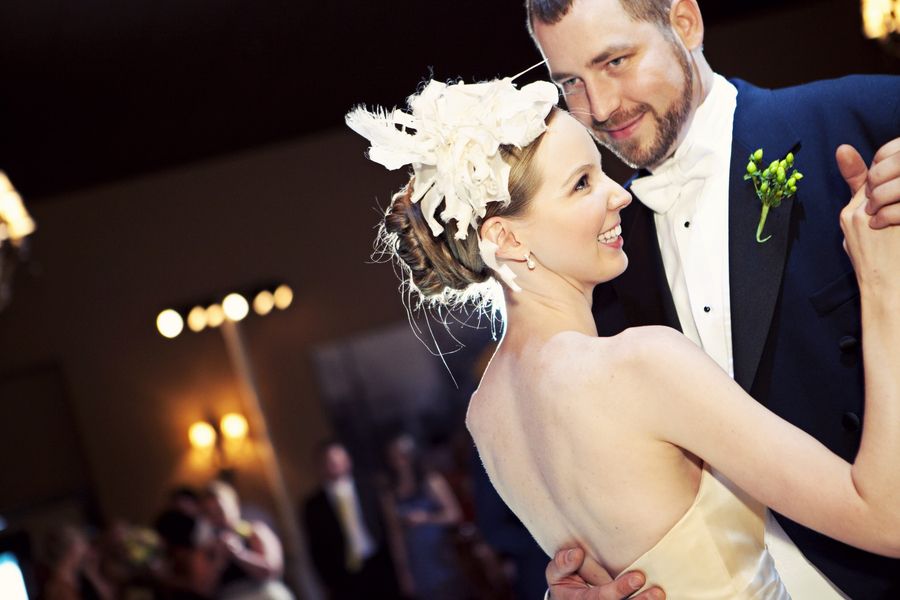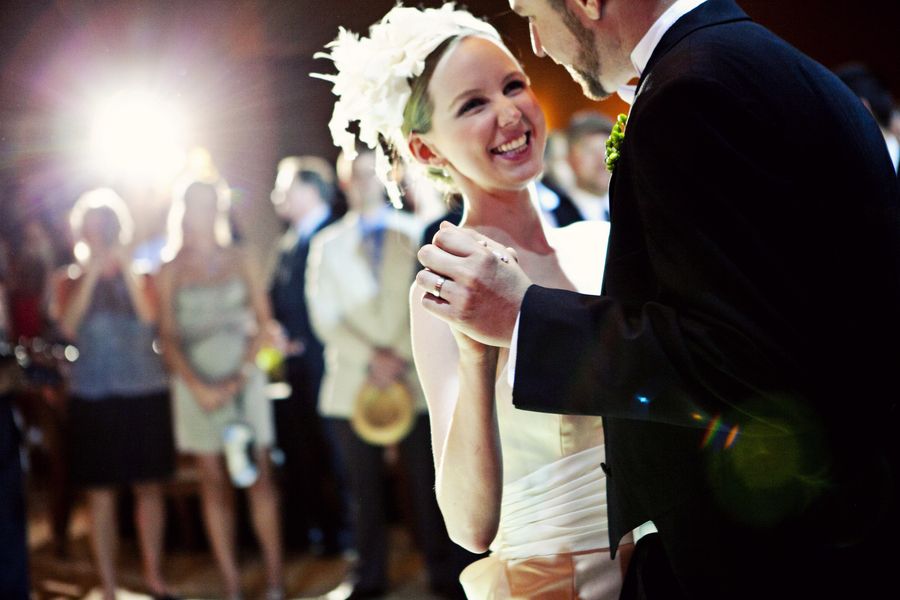 From their photographer:

Jessica and Jon purchased super-cute umbrellas from Weddingstar, and we thought their wedding was a perfect example of a couple that did it right.
Jessica and Jon's event was a modern, fun one with pops of bright green throughout all of the little details of their day — from their socks, to her new lime green Christian Louboutin's, to their invites, to the green umbrellas they purchased as photo props. Jessica also pulled off an incredible Sex In The City-esque headpiece that we all just loved.
Jessica and Jon had a custom monogram designed for their wedding day, which they then used on their invitations, on their gorgeous cake, and also as a spotlight in their reception area.
Jon is a drummer himself, so even got up on stage to perform with the band! We loved this wedding and the photo props they purchased from Weddingstar!

Thank you to (once like a spark) photography for submitting these photos, they were an absolute treat to swoon over. And congrats to the new Mr. and Mrs. Joiner!
Happy weddings!

Photographer: (once like a spark) photography
Caterer: Roux's
Floral Designer: Garden Cottage Florist
Reception Venue: The Richmond on Greene
Invitation Designer: Papercake Designs
Dress Designer: Amsale, Alvina Valenta
Band: Reunion Band
Ceremony Location: First Christian Church of Augusta
Shoes: Christian Louboutin
Veils and Headpieces: Mayra's Veils
Please include the name of the happy couple, wedding date and location, vendors, and any other information you'd like to include about the venue, decor and overall theme or inspiration of the wedding.
If you are not the photographer then you must get permission to use their photos before you submit them, and please include their name and website for photo credit purposes. Photos will be featured as space permits.
Of course, we would love to see our own stuff in action! If you have photos featuring any of our Weddingstar products, please submit them.
Like us on Facebook
Follow us on Twitter
See our pins on Pinterest