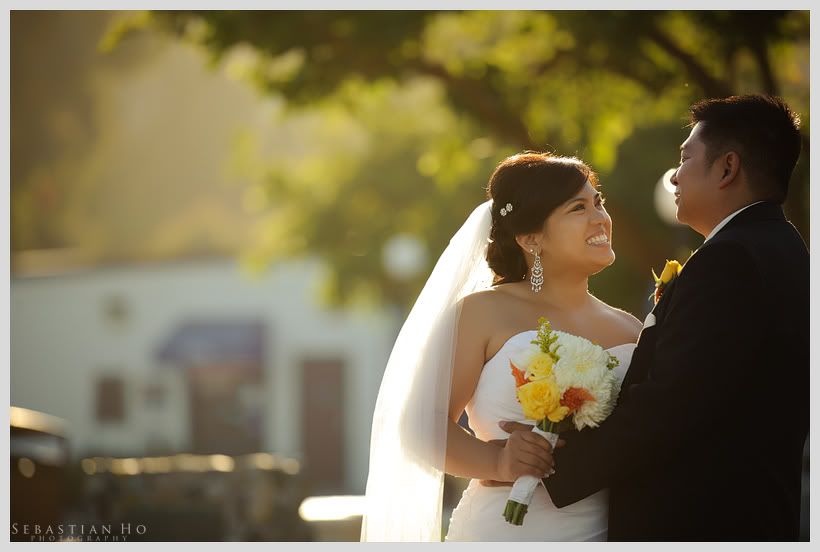 Who says you need an expansive natural landscape of flowers, trees and never ending fields of greens and golds to have spectacular wedding photos?
The stunning photos of this couple's big day in a California metropolis prove that all you really need is love.
Jessica and Joe Dang were married on July 9, 2011 in San Diego, California.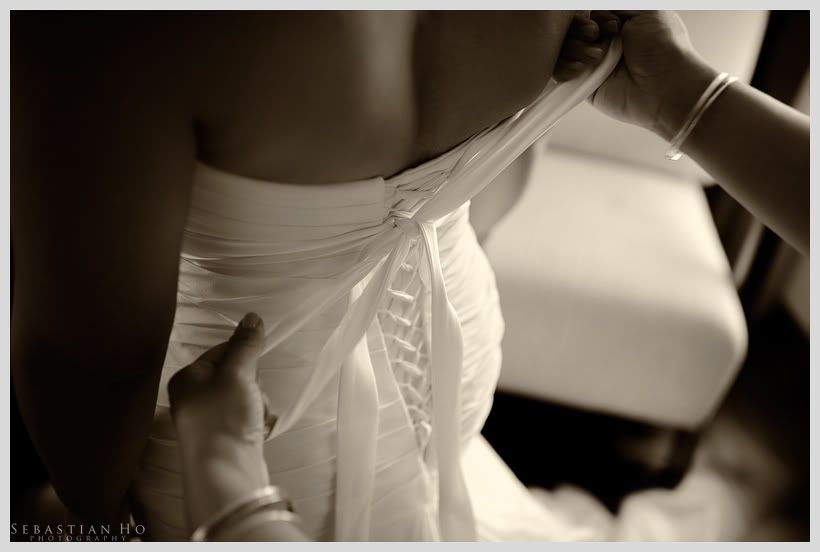 Wow! The colors in these bouquets are absolutely amazing! Bright orange, brilliant yellow and vibrant green — what a gorgeous, cheerful color combination for a summer wedding in the city!
And the bride's bouquet with the splash of white is just so pretty and such a unique touch.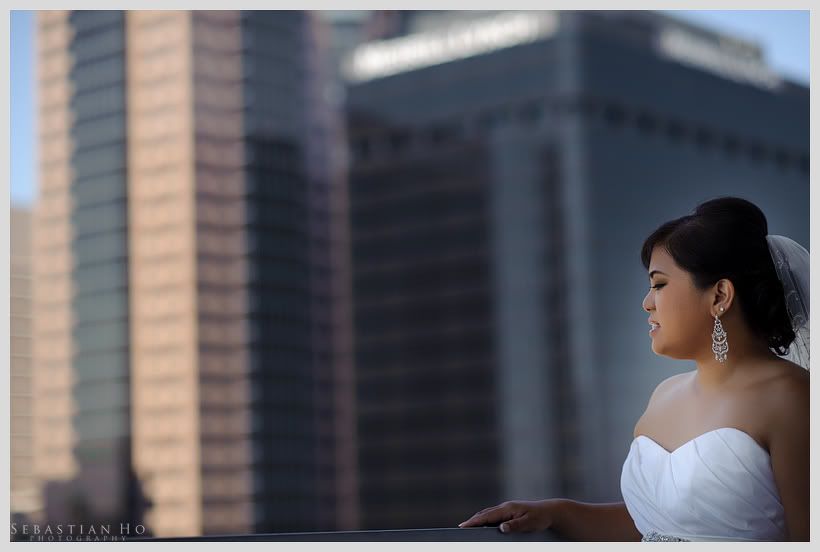 LOVE that ring! — just saying.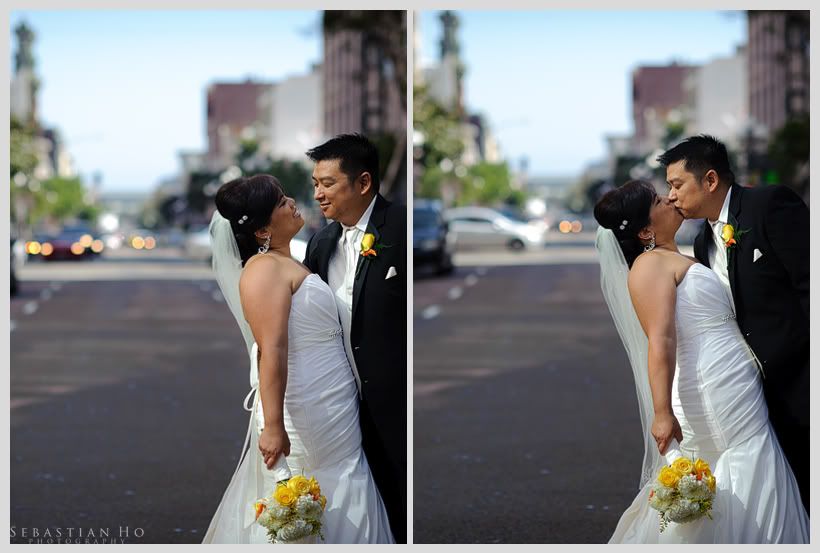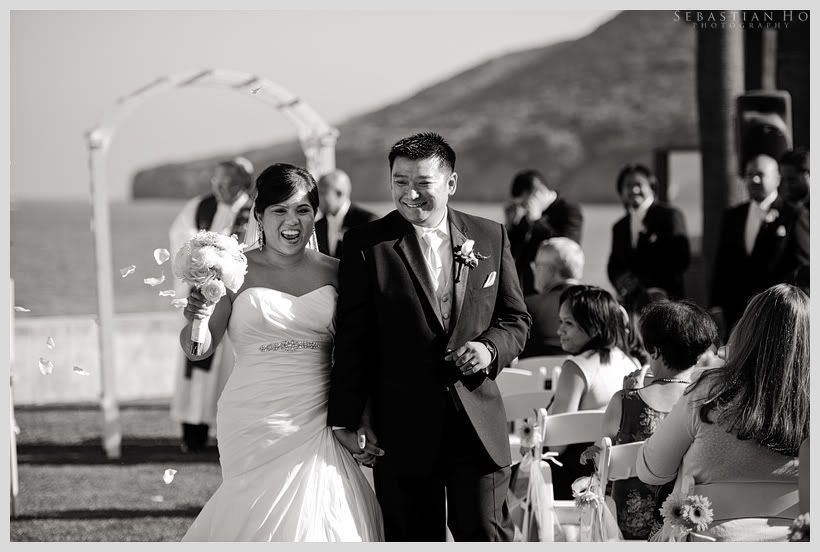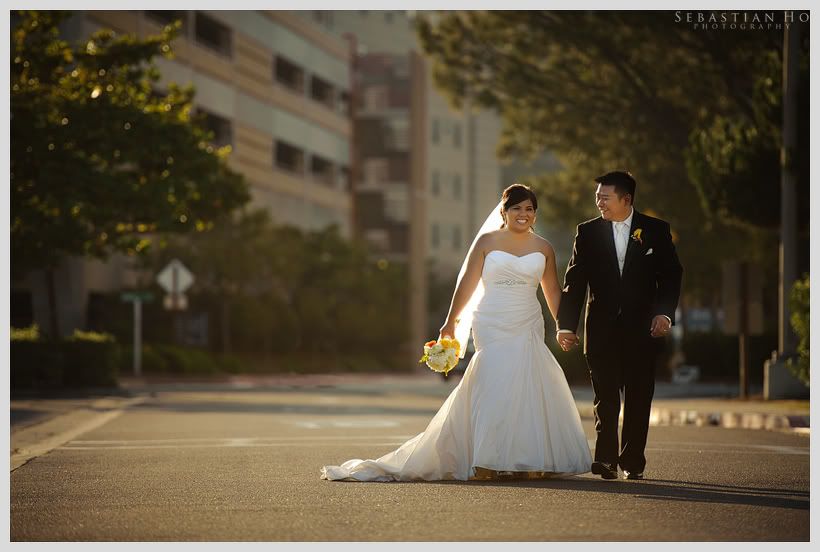 Really, is there anything more awesome than sunset photos?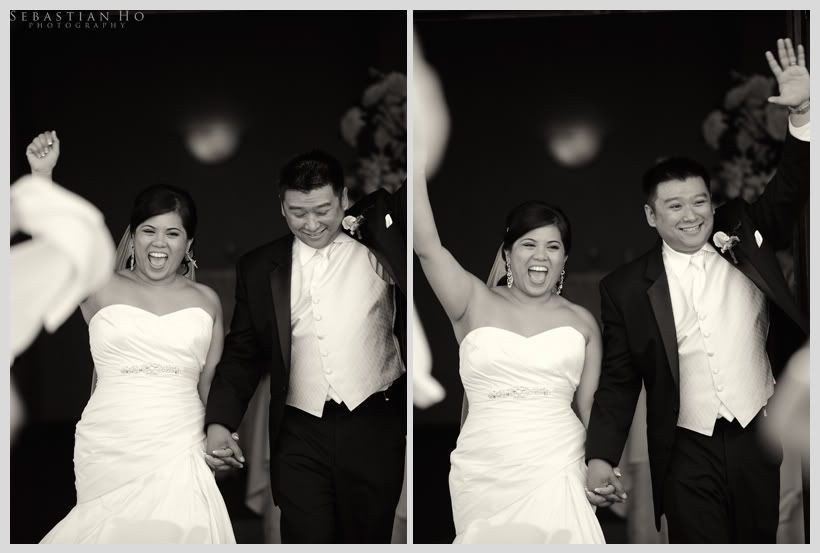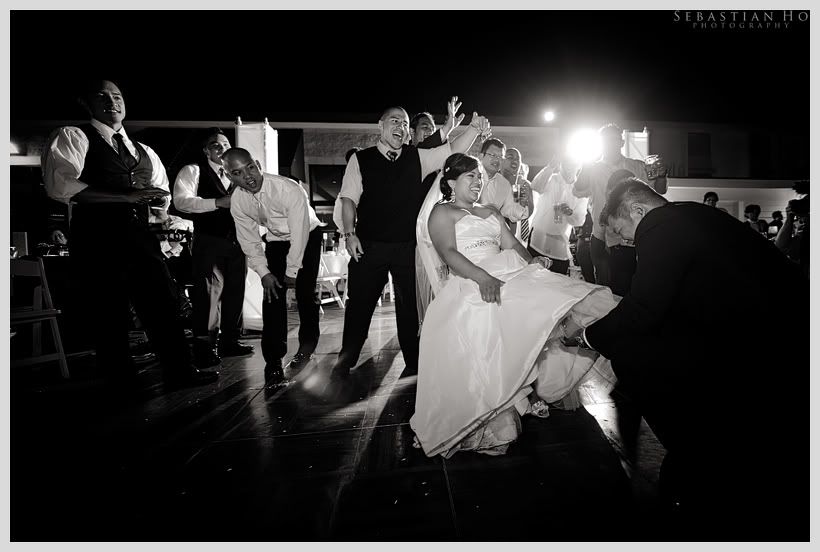 A huge thank-you to Sebastian Ho Photography for sending us these photos of such a fabulous wedding in the city.
Happy weddings!

Reception venue: Oceanview Room, Se San Diego Hotel
Coordinator: Kelly Instone
Photographer: Sebastian Ho Photography
Videographer: xoxowedding
Entertainment: DJ Jor-el
P.S. If you would like to see your wedding photos featured on our blog, email them to onasweetnote@weddingstar.com or submit them through your Two Bright Lights account. Please include the name of the happy couple, wedding date and location, and any other information you'd like to include about the venue, decor and overall theme or inspiration of the wedding. Only photos with a little something extra to inspire other brides will be considered.
If you are not the photographer then you must get permission to use their photos before you submit them, and please include their name and website for photo credit purposes.
Of course, we would love to see our own stuff in action! If you have photos featuring any of our Weddingstar products, please submit them.