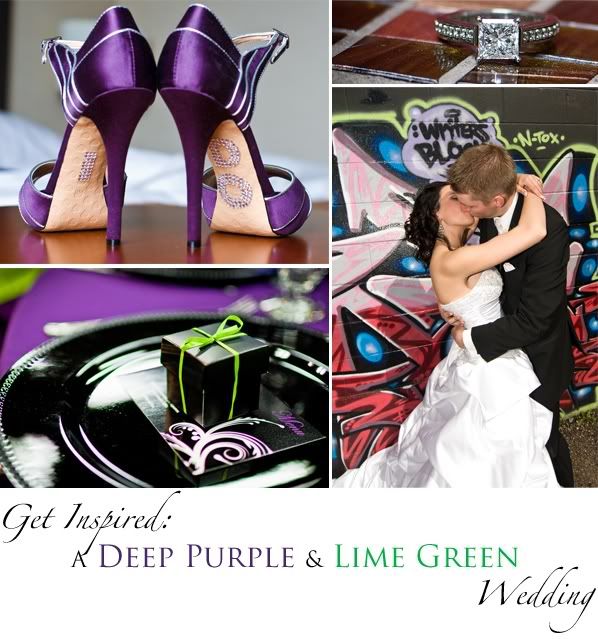 This wedding is full of fun, undeniable romance and unbelievable, flamboyant colors!
The delightful Jenna Kryzanowski and Josh Hill were married on July 09, 2011 in Edmonton, Alberta, Canada.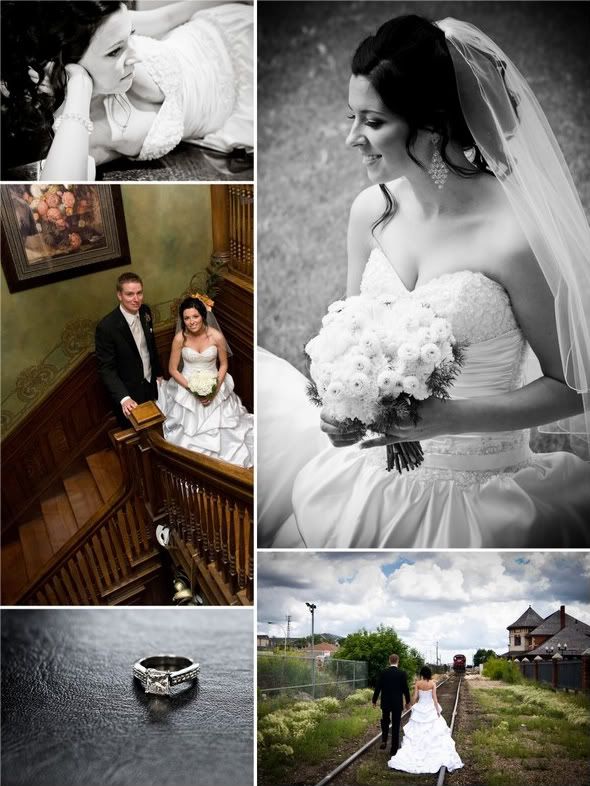 A note from the photographer:

Jenna and Josh work at Budget together, and you can see the love in their eyes the second you meet them. They have so much fun together and they are always laughing.


The mansion happened to have an open house that day which was a little bit upsetting for the bride but it did mean we could go in to an area that is normally restricted and we could get the fun bathtub shots.

It's the fun photo opts that really capture the couple's playful nature that make these photos so special!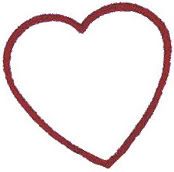 Tip: No matter what obstacles you had to push through to have your dream wedding, it's the happy moments you want to remember your wedding by. So it's always a great idea to make sure the photos you have to look back on reflect that.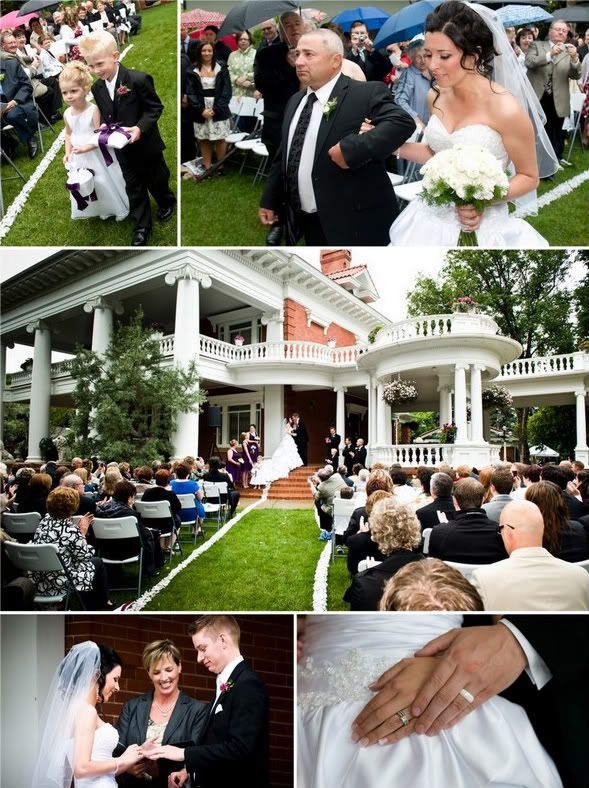 It was pouring all morning and it rained until 15 minutes before the ceremony. The groom made a split-second decision to keep the wedding outdoors on the lawn instead of moving everyone on to the porch, and it worked perfectly.
The rain stopped for the wedding and photos and did not start again until we were running into the reception.

It's like a dreamland, isn't it?! This reception venue was transformed into a fairytale oasis like I've never seen before! Kudos to the couple for choosing such an out-there color scheme — it really works!

The wedding planner was awesome and we all had Budget rent a cars to make the day run smoothly.

A big thank-you to Starshine Photography!
Happy weddings!

Reception Venue: Magrath Mansion
Event Planner: Bizzie Brides
Photographer: Starshine Photography
Hair Stylist: Dior Hair Studio Ltd.
P.S. If you would like to see your wedding photos featured on our blog, email them to onasweetnote@weddingstar.com or submit them through your Two Bright Lights account. Please include the name of the happy couple, wedding date and location, and any other information you'd like to include about the venue, decor and overall theme or inspiration of the wedding.
If you are not the photographer then you must get permission to use their photos before you submit them, and please include their name and website for photo credit purposes.
Of course, we would love to see our own stuff in action! If you have photos featuring any of our Weddingstar products, please submit them. Photos will be featured as space permits.