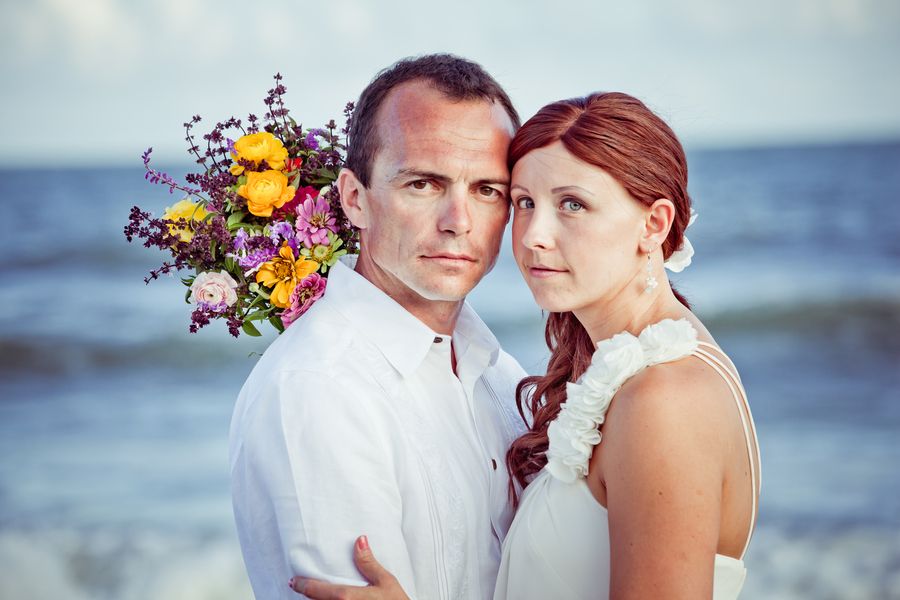 A casually elegant wedding on the beach, complete with khakis, patterned bridesmaids dresses and a colorful wildflower bouquet the Bride arranged herself that morning.
Jamie and Chris were married on November 16, 2011 in Folly Beach, South Carolina, United States.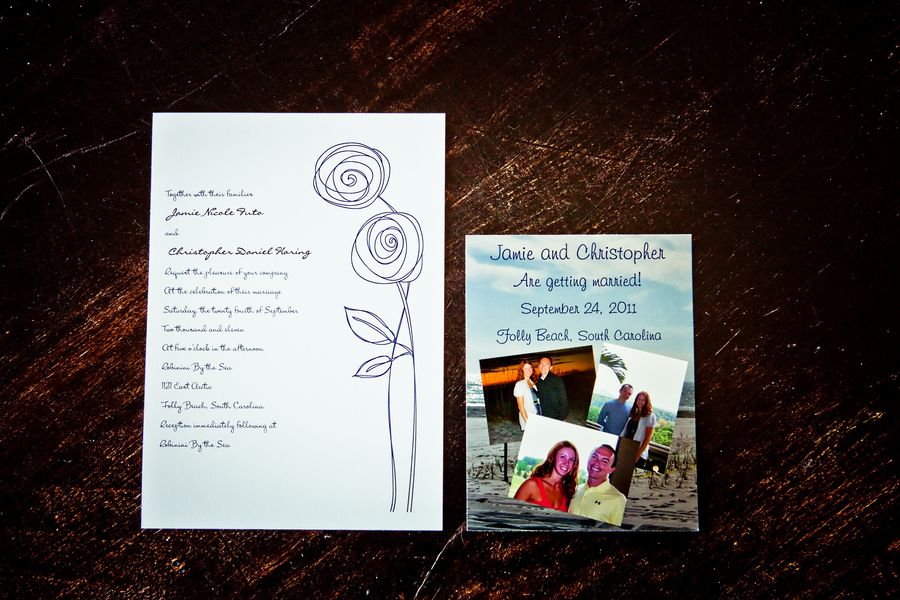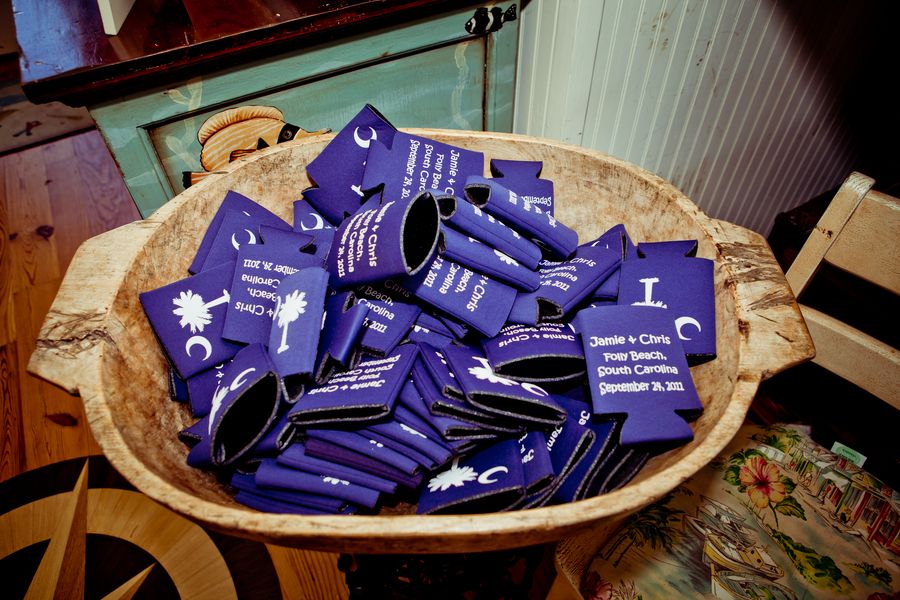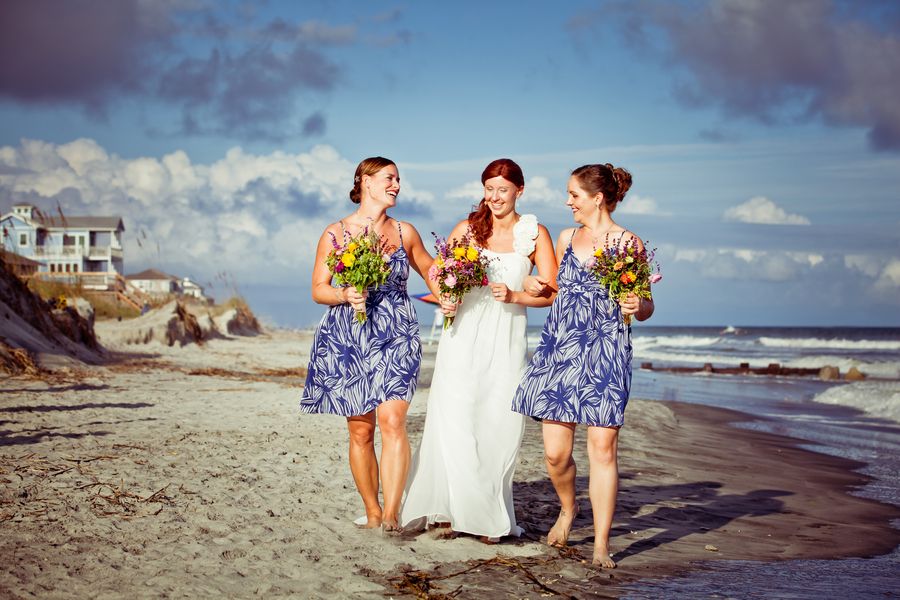 Q + A with the Bride:
How did you and Chris meet?
On Match.com.
What was your most unforgettable wedding moment?
All of the nervous energy that is built up just before walking down the aisle and then seeing Chris — it all just went away and we were in that moment, and I didn't even realize anyone else was at the wedding, it seems like it was just the two of us.
What was the most valuable piece of advice given to you before your wedding day?
A friend told me a story about her wedding. She used lemons and obsessed over making sure all the lemons looked exactly the same, and when she was doing it realized that it didn't really matter. When she asked people after the wedding they didn't even remember that the lemons were there at all, so I didn't worry about the little things.
What was the quirkiest wedding detail?
Everyone kept asking us what to wear for the wedding and our only request was no ties or suit jackets!
What's your thriftiest trick?
We went to a farmers market the morning of the wedding and bought all the flowers for the bouquets for $25 and then made our own. I used my grandmother's brooch to add a special touch to mine.
What was your something old?
My grandmother's brooch for my bouquet.
Something new?
The dress.
Something borrowed?
My bracelets.
Something blue?
My earrings.
How many guests did you have?
75 guests.
What was your theme and color scheme?
A beach wedding with shades of blue.
Thank you Chi Photography, and big congrats to Jamie and Chris!
Happy weddings!

Event Venue: Robinini By The Sea
Photographer: Chi Photography of Charleston
Caterer: Royal Grand Events
Cake Designer: The Cake Stand
Invitation Designer: Wedding Paper Divas
Dress Store: David's Bridal
Bridesmaids Dresses: Kohls
Mens Suits: Old Navy Hair
Stylist: Michelle's Salon and Spa
Officiant: Nilesh Patel (family friend)
If you would like to see your wedding photos featured on our blog, feel free to email them to onasweetnote@weddingstar.com or submit them through your Two Bright Lights account.
Please include the name of the happy couple, wedding date and location, vendors, and any other information you'd like to include about the venue, decor and overall theme or inspiration of the wedding.
If you are not the photographer then you must get permission to use their photos before you submit them, and please include their name and website for photo credit purposes. Photos will be featured as space permits.
Of course, we would love to see our own stuff in action! If you have photos featuring any of our Weddingstar products, please submit them.
Like us on Facebook
Follow us on Twitter
Join us on Pinterest