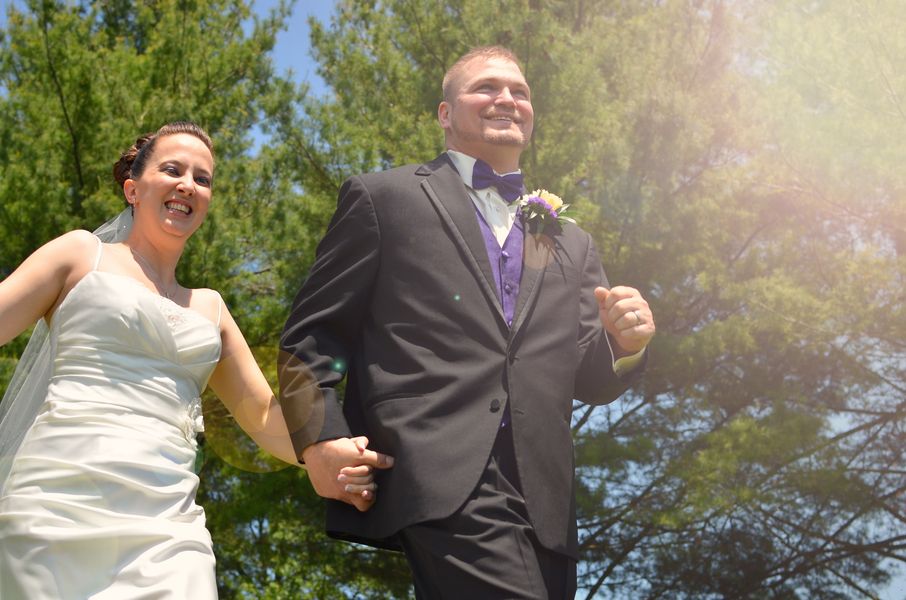 This wedding really awakens the senses with a joyfully bright yellow and purple color scheme.
And check out what topped their cake — it's Weddingstar's adorable "A Kiss and We're Off" figurine!
Jaime Floyd and Dan Kauffman were married on May 19, 2012 in Hershey, Pennsylvania, United States.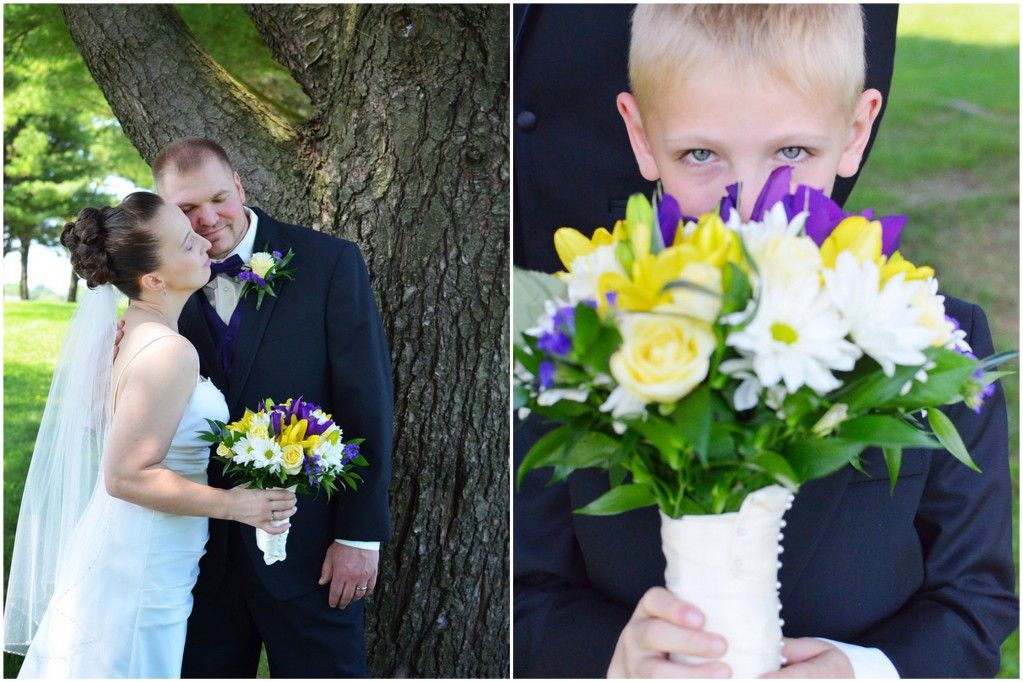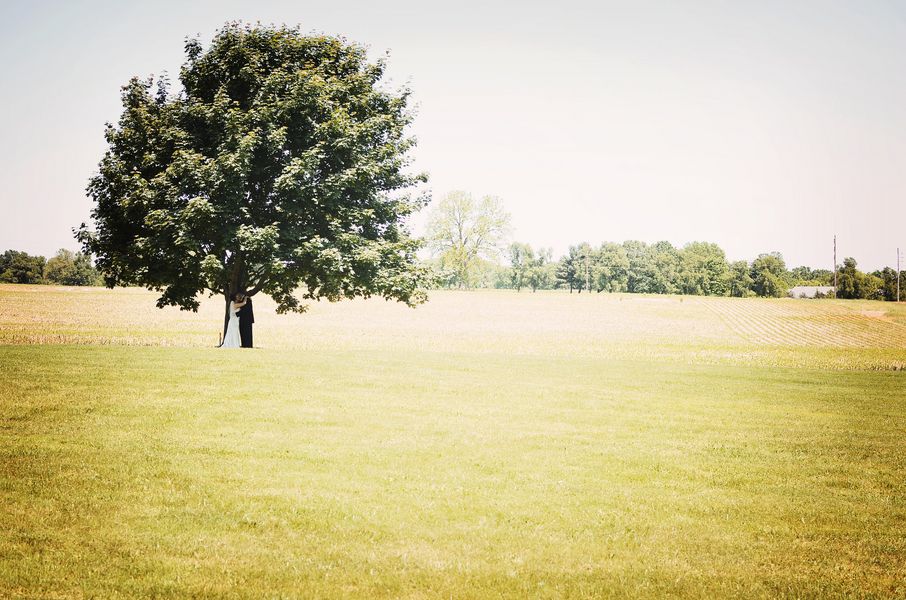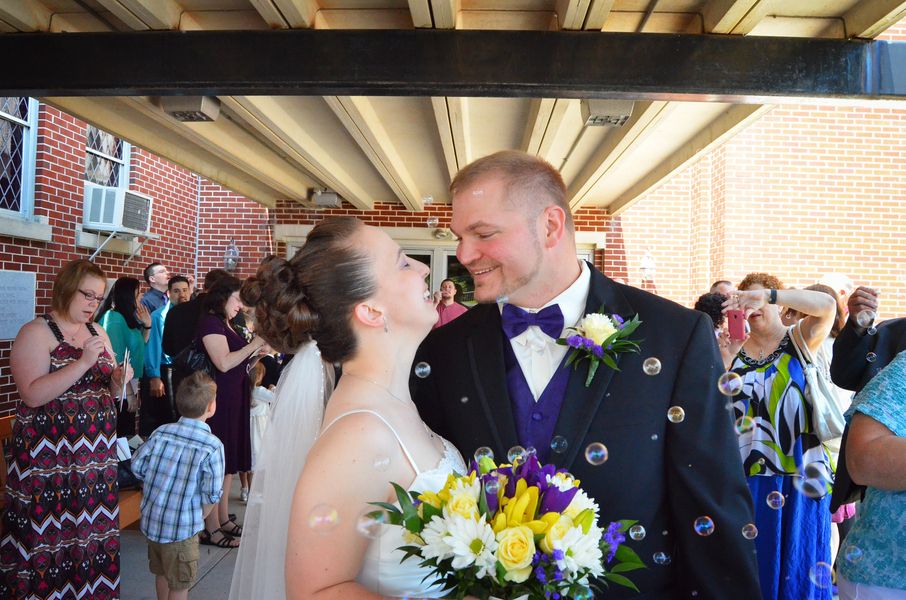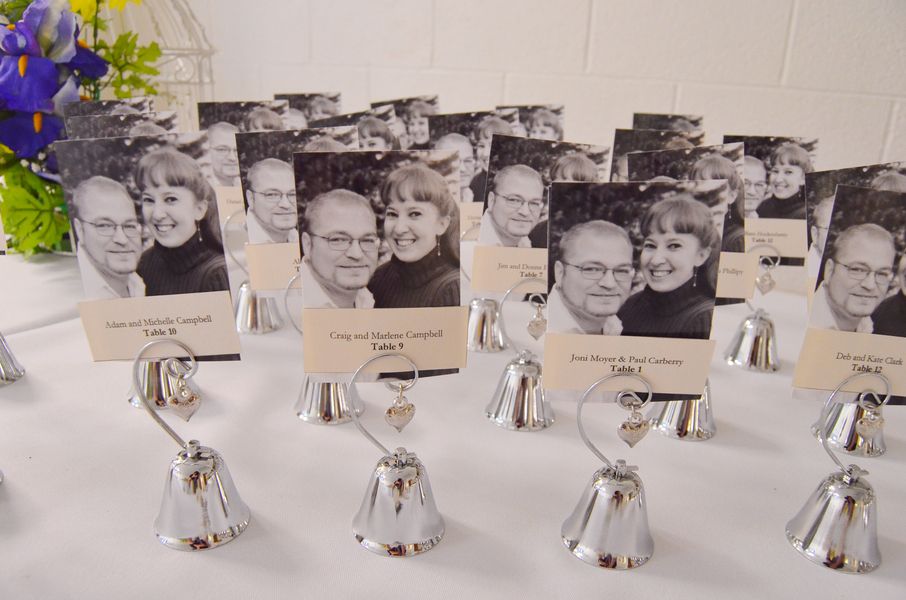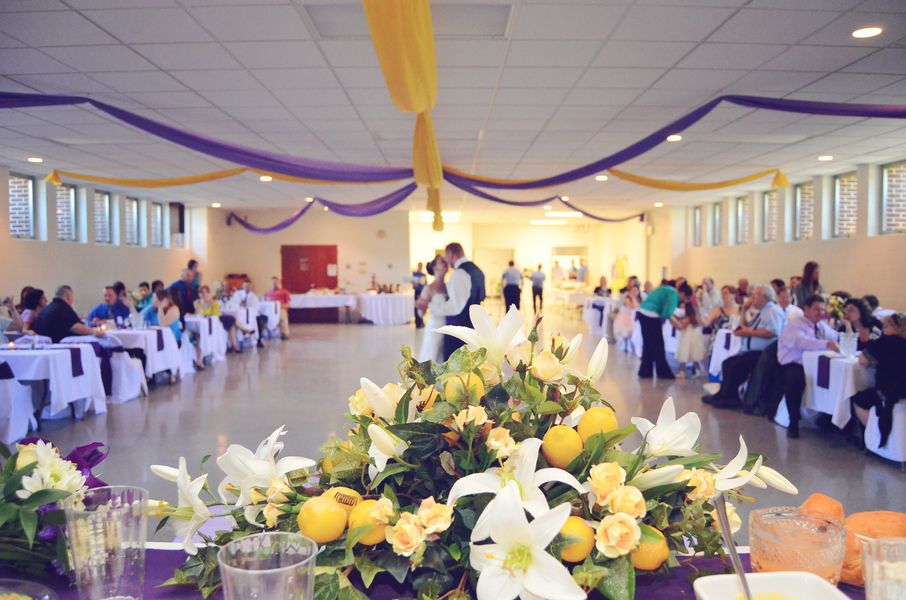 Happy weddings!

Photographer: Allenaim Photography
Event Venue: Fishburn United Methodist
Please include the name of the happy couple, wedding date and location, vendors, and any other information you'd like to include about the venue, decor and overall theme or inspiration of the wedding.
If you are not the photographer then you must get permission to use their photos before you submit them, and please include their name and website for photo credit purposes. Photos will be featured as space permits.
Of course, we would love to see our own stuff in action! If you have photos featuring any of our Weddingstar products, please submit them.
Like us on Facebook
Follow us on Twitter
See our pins on Pinterest