Yea – it's finally Friday! And, I want to help you guys kick off the start of your weekend with some fabulous summertime inspiration with today's brand new theme board, Under the Sea! With touches of nautical charm and seaside splendor, today's board has ideas and inspirations for every kind of sea-loving bride and groom. From an all out sea-faring bash to a demure yet nautical inspired celebration, I promise you'll find a host of great ideas for your own upcoming wedding. Landlubbers beware, it's time for an ocean of adventure – enjoy!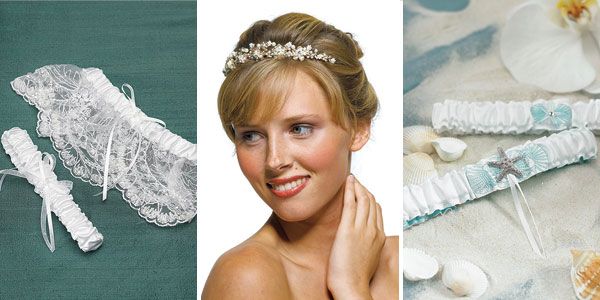 This look is all about charm, elegance and a hint of nature! Starting on the left is our Beverly Clark Venetian Elegance Collection Garter Set. It's one of my favorites and can be made nautical in a snap with the addition of one of our great charms (which are featured later on in this post or can be found here!). In the middle you can channel the wonders of the ocean with this great Ivory Pearls in Antique Gold Tiara. And finally, for the bride that wants to dive right into a sea wedding theme is our Seaside Allure Garter Set!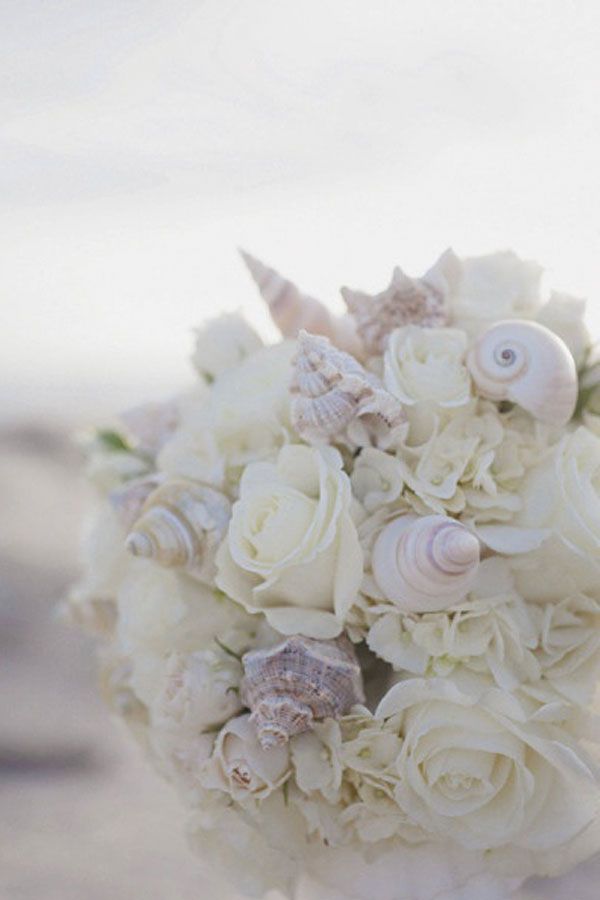 Seashells mixed with your bouquet can add a great dose of nautical inspiration. Plus, it makes for a one of a kind bouquet I'll bet most of your guests have never seen before!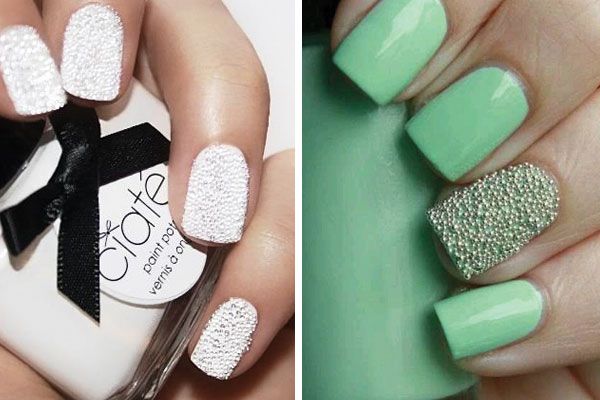 I just stumbled upon this new nail fad – Caviar Nails! And, while Caviar itself isn't one of the most tempting foods I've ever eaten, this new look is beyond amazing.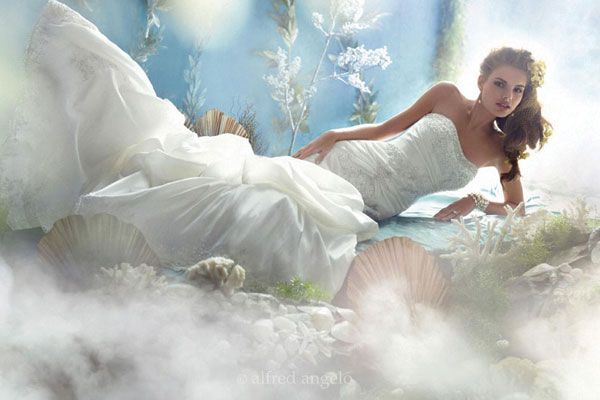 And of course I couldn't resist, here is the Ariel dress by Alfred Angelo! So gorgeous, and it came to mind the instant I started planning this board…. as did Sebastian singing "Under the Sea!"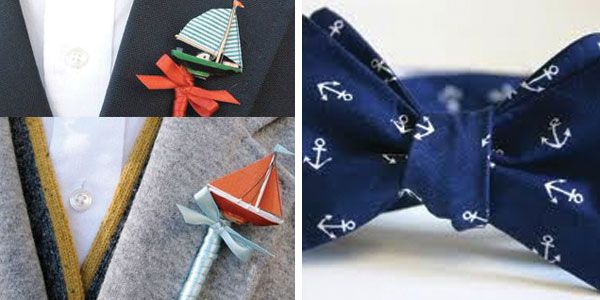 For a nautical groom, I love seeing the theme in the extra details! Whether it's a cool nautical boutonniere or a flashy anchor print bow tie, the little things are what can polish your look and make you appear just as dapper as any Price Charming!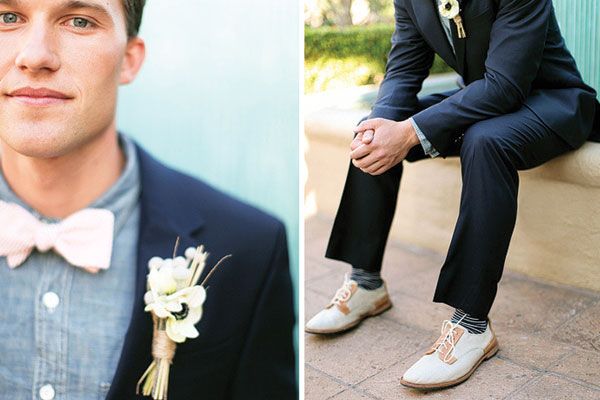 A great look for a laid back "Under the Sea" themed wedding – this navy suit is incredible! It's especially versatile to mix and match with a few other colors and can easily incorporate most any wedding color.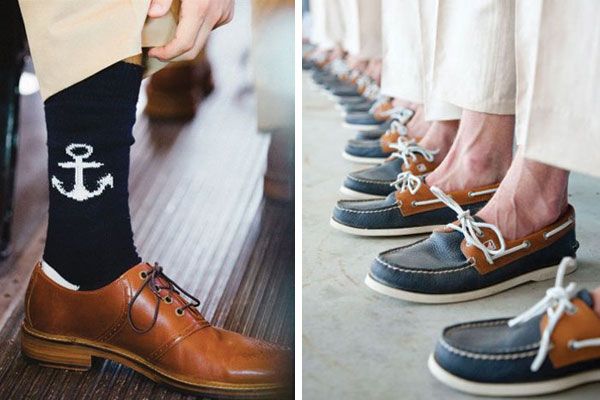 Don't forget your shoes! With shoe and sock shots being so popular these days (not to mention totally awesome!), your footwear is another great place to add ocean inspired accessories.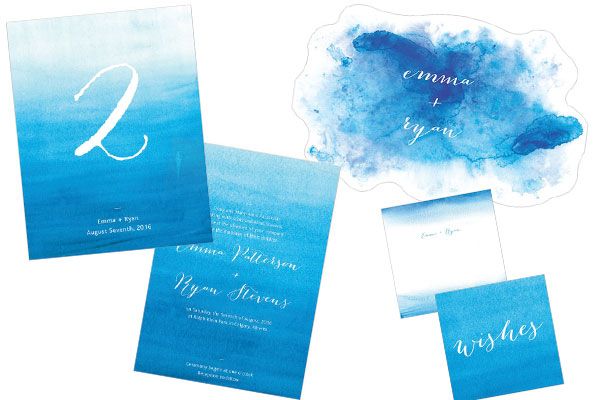 Our Aqueous Stationery Collection
Add that little something extra to your wedding stationery with our metal charms! Worried you won't be able to make them look nice on your invites and programs? Get great inspiration on how to use them here!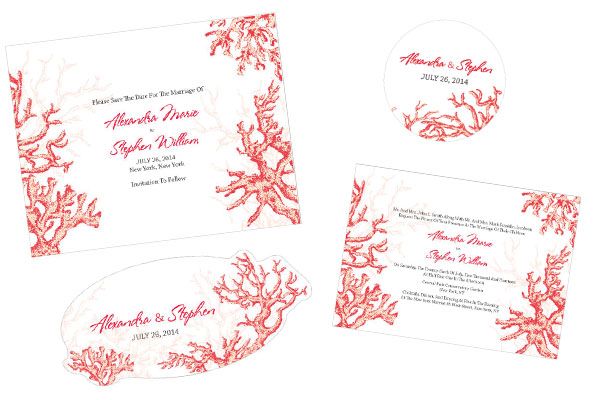 Our Reef Coral Stationery Collection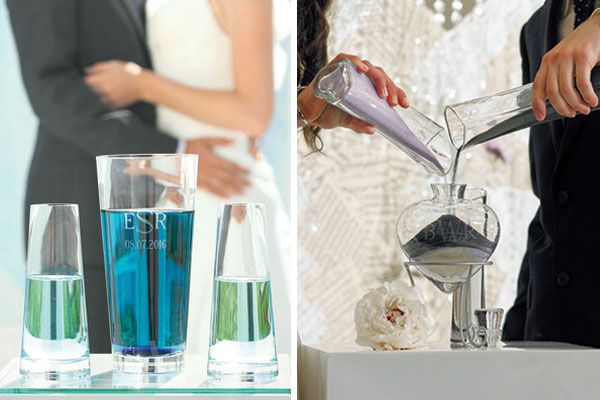 Use sand or colored water as a way to include a note of the sea into your ceremony with these great Unity celebrations. Featuring our Classic Sand Ceremony Vase Set and our Heart Shaped Sand Ceremony Vase Set!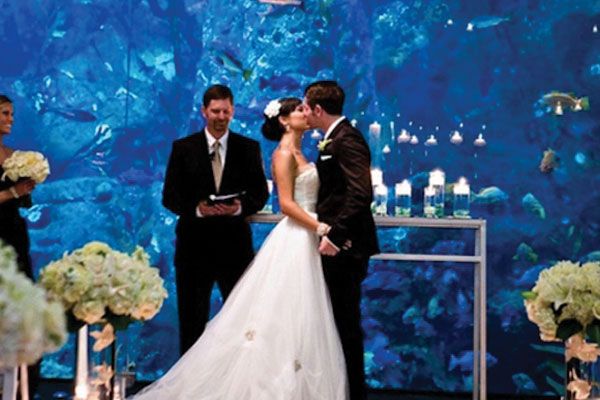 Breath-taking, adorable and undeniably "Under the Sea" themed, an aquarium can be a swell place to host your wedding!
Theme your ceremony in style with a great personalized Aisle Runner or adorn the sides of the aisle with funky water pearl filled vases. Featured above is our Reef Coral Aisle Runner, Water Pearls and our Aqueous Aisle Runner.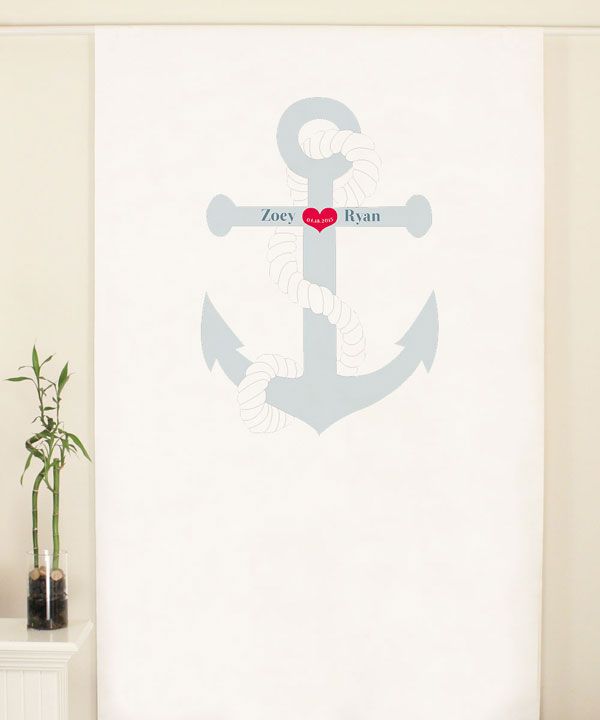 Now that you're married, it's time to party! Get ready to ham it up for the cameras with our Anchor Personalized Photo Backdrop!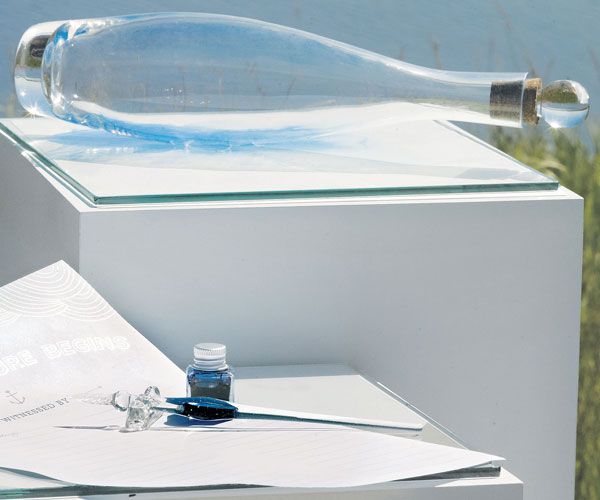 Lovely to display and just as lovely to behold on the signing table, our Message in a Bottle Time Capsule Guest Book is perfect for the ocean-loving bride and groom!
Coral, starfish and seashells oh my! Theme your cake and tables too with our Starfish Cake Topper and our Coral Card Holders!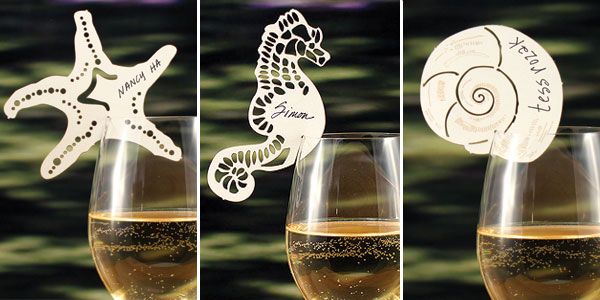 Make sure no one forgets which glass is theirs with the inclusion of these fun and theme friendly laser cuts! Featuring our Starfish, Seahorse and Shell Laser Expressions Die Cut Cards!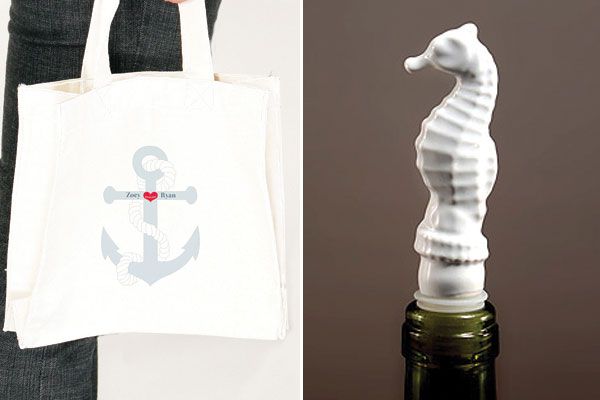 At the end of the night you can make sure guests leave with a little nautical favor with our Anchor Personalized Tote Bag or our Seahorse Bottle Stopper (it even comes gift wrapped and ready to give!).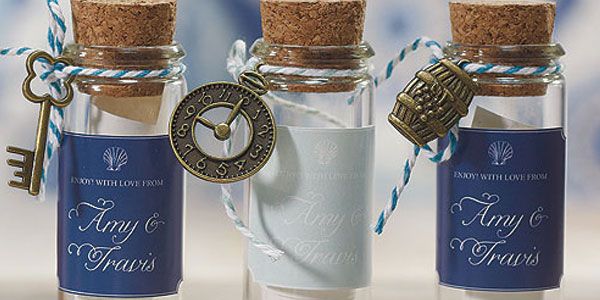 If you're the DIY kind of bride, then these Mini Clear Glass Bottles with Corks are for you! Able to hold anything from a little personalized note to a mix of your favorite tea, they make a great addition to your theme and your tablescapes!
All photos that do not feature Weddingstar products are courtesy of Pinterest!
What an adventure! I hope you all enjoyed looking at this board as much as I did making it! Still want more? With thousands of products, these are just the tip of the iceberg of what we offer for a nautical (or any kind of!) wedding. See all that we have to make your wedding dreams come true at Weddingstar.com! Have a great weekend everyone, see you Monday!!