When you think of Hallowe'en, you likely envision ghosts, goblins, orange pumpkins and mounds of candy, right? Well, I've found that if you look hard enough there is real beauty to be found in this typically ghastly holiday.
The trick is to differentiate your festive fall wedding from just any old Hallowe'en party. Don't overdo the cheesy black and orange color scheme and keep the themed decor minimal yet fun.
So, whether you've always dreamt of a Hallowe'eny October 31st wedding or are just stuck with the date, have a little fun with this potentially pretty theme and make it all your own.
Decor Ideas & Color Palette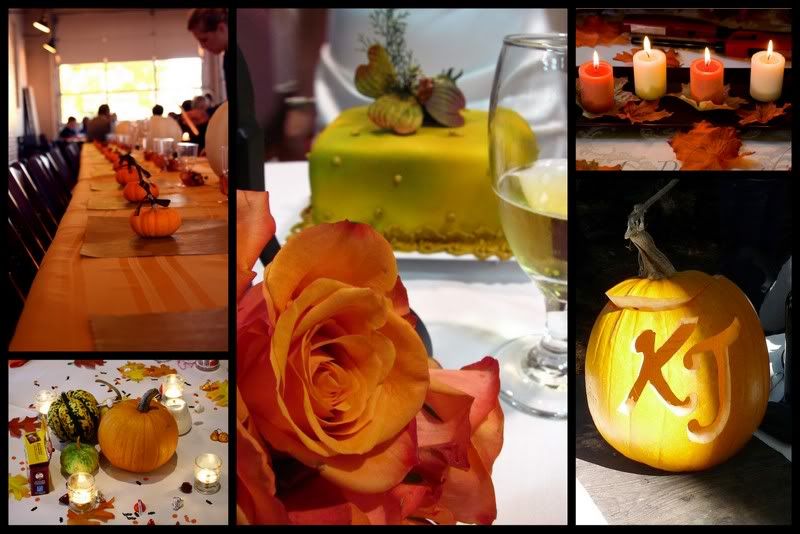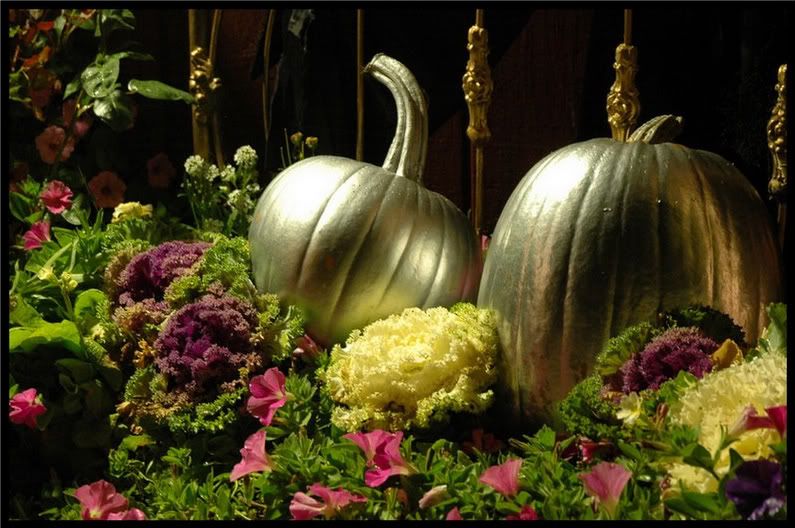 Pumpkins are a staple at any fall event or celebration and they really can be really pretty and fun. Spray paint them silver, white or your wedding color and you've got interesting decor pieces to decorate your reception.
And although carving scary faces in your pumpkins is a bit over the top, I love the idea of carving out your initials or monogram. It's actually an elegant little detail, don't you think?
Candy Colors as Inspiration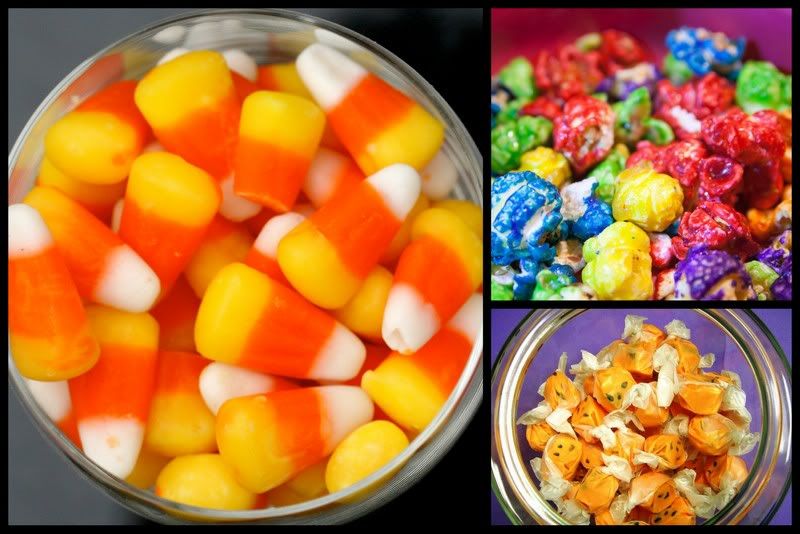 A candy bar filled with yummy treats is such a fun idea for Hallowe'en inspired weddings — candy is so bright and colorful!
The bright oranges and yellows of candy corn, the rainbow allure of "monster munch" popcorn and cute jack-o-lantern caramels will have all your guests smiling.
Dessert Table & Cake Ideas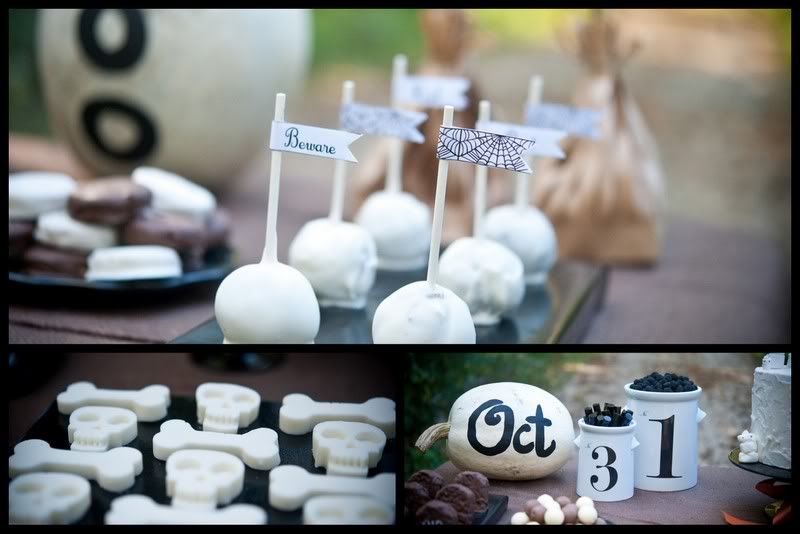 Check out how sophisticated this black and white themed dessert table is! It's still a ton of fun but it's really toned down and pretty. Love it!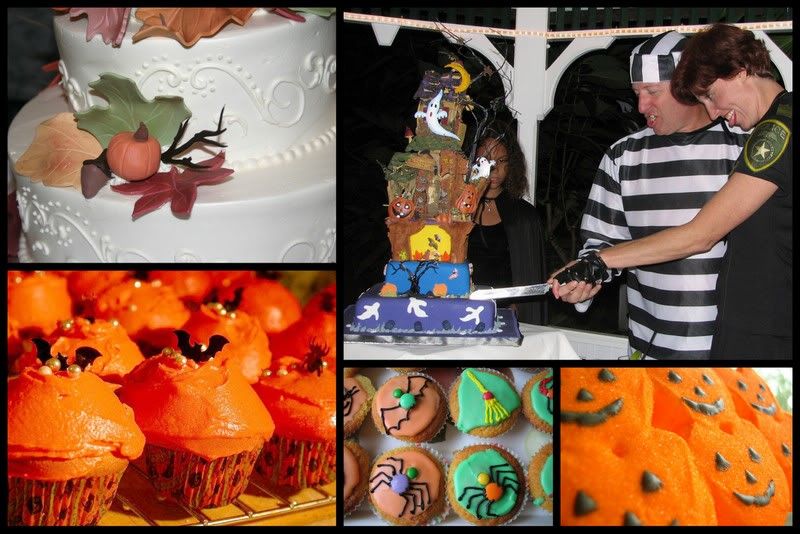 Feel free to go as modest or as funky as you like with your cake or desserts. Make it traditional with a little festive flair or go all out with a Hallowe'en themed five tier masterpiece. It's up to you!
Dressing up in coordinating outfits is maybe a bit much, but I have to admit I actually like the cute cop and prisoner costume idea.
Attire & Accessories
Love the idea of subtle orange accents at fall weddings. Add a perfect punch of color to his socks or handkerchief or your shoes or bouquet without overdoing it.
Happy spooktacular weddings, everyone!

Photos courtesy of: Wonderlane, Bailey Weaver, Justin, Lana_aka_BADGRL, karlnorling, Cynthia Donovan, egenerica, Eljay, daisyelaine, Chris Waits, liz west, Crystal, Enokson, Steven Depolo, EvelynGiggles, Samantha Lauren Photographie, Kristen Kokkersvold, Shauna Younge Dessert Tables and Ewen Roberts.