I promised you two more Christmas inspired wedding inspiration boards, and here they are!
These are bit shinier, more sparkly and really have that wow factor! Enjoy!
Blue, White & Silver
The Inspiration: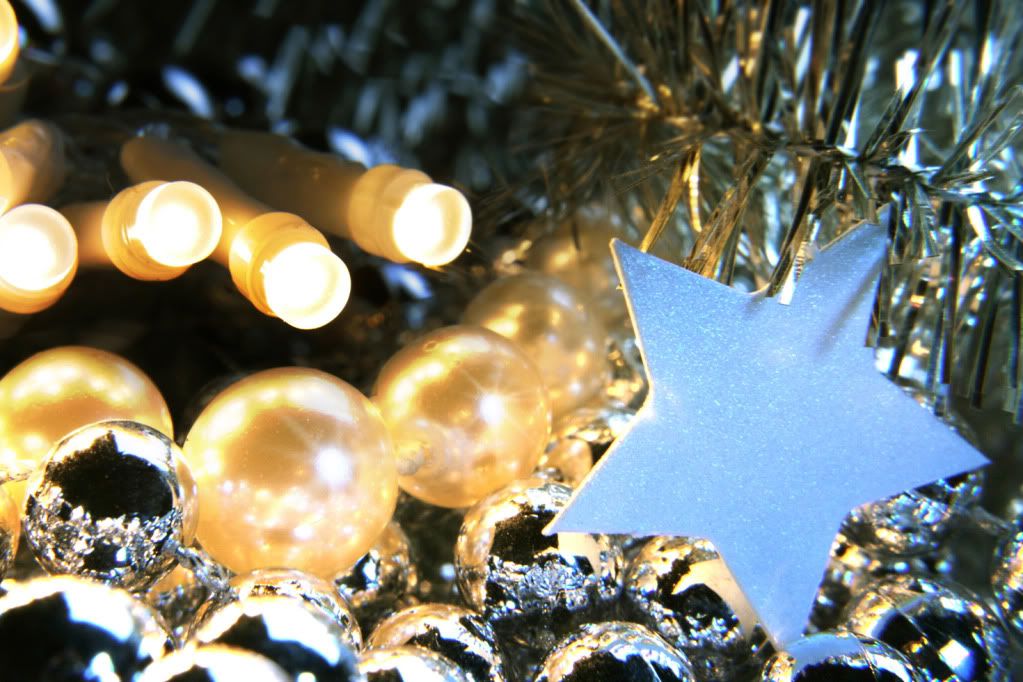 I love winter wonderland weddings! Blue and silver are so romantic and elegant together, and coupled with white and pretty snowflakes, that combination can truly turn any drab winter wedding into a fairytale!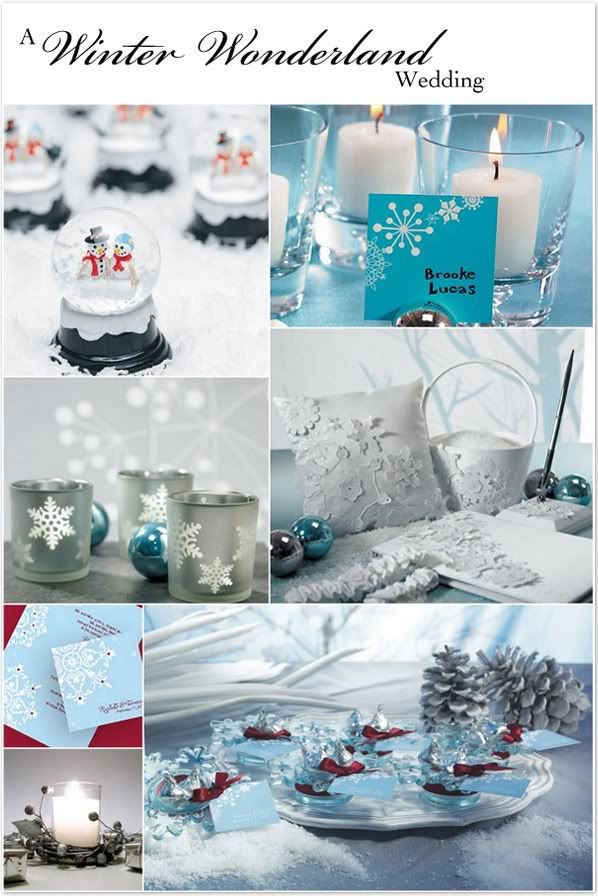 Weddingstar products, clockwise from top left, are:
Miniature Winter Snowglobes;
Winter Finery Square Tag;
Winter Finery Collection;
Snowflake Candle Holders with Ribbon and Winter Finery Square Tag;
Winter Romance Stationery Collection; and
Laser Carved Glass Snowflake Tea Light Holder.

Red & Gold
The Inspiration:
Red and gold are classic, warm, rich and glamorous!
Be cautious of Christmas overload however, and try not to go over the top with this color combination. Pair it with neutrals like cream or ivory for a softer, more elegant appeal.
Weddingstar products, clockwise from top left, are:
Vintage Style Favor Wrapping Kit with Laser Expressions Feather Tag;
Pearl & Vintage Gold Wire Ornamental Ring with Round Table Number Card;
Bronze Elegance Collection;
Vintage Style Evening Bag;
Empty Classic Red Gumball Machines; and
Mini Glass Candy Jar with Lid and Wine Romance Small Round Sticker.
For more Christmas inspiration boards, check out the Classic and Vintage Christmas themes from Wednesday's blog post HERE.
I hope everyone has a very merry Christmas! I'll still be blogging over the holidays so I hope to see you all back here on Monday. We'll be chatting about the new 2012 Weddingstar Magazine!
Happy weddings!

Photos courtesy of: Hilde Vanstraelen, Zsuzsanna Kilian, Klaus Post and Piotr Bizior.