It's classy, it's elegant…it's Baroque! This über chic wedding theme is inspired by the lavish and often exaggerated art, literature, architecture, music and dance of the 17th Century in Rome, Italy.
To create this fabulous theme, you'll need elaborate wedding accessories, gold accents and a little touch a color, preferably aqua or Tiffany blue — a stunning color combination!
So, here are all the pieces to make it work…
Baroque Paper Frames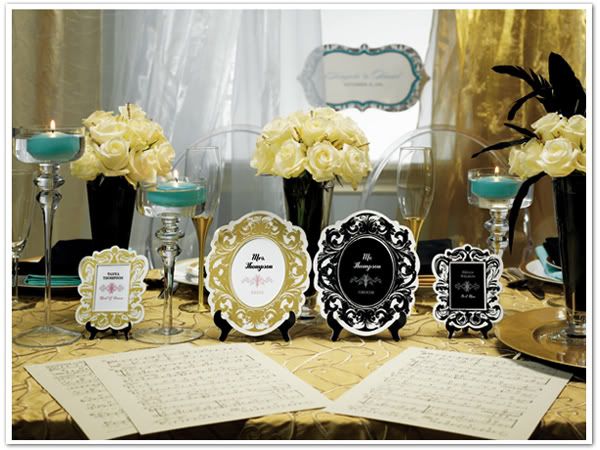 These classic paper frames are so multi-functional and are a perfect complement to this majestic theme.
They come in small (far left and right) — which are perfect for displaying photos, serving as escort cards or place cards, or anything else you'd like to display in a smaller scale — and large (center) — great for the head, escort, guest book or dessert tables, or anywhere you think needs a little signage. Très chic!
Finish off the look with our floating candles in "oasis blue" and Venice Gold toasting flutes.
Phantom Chairs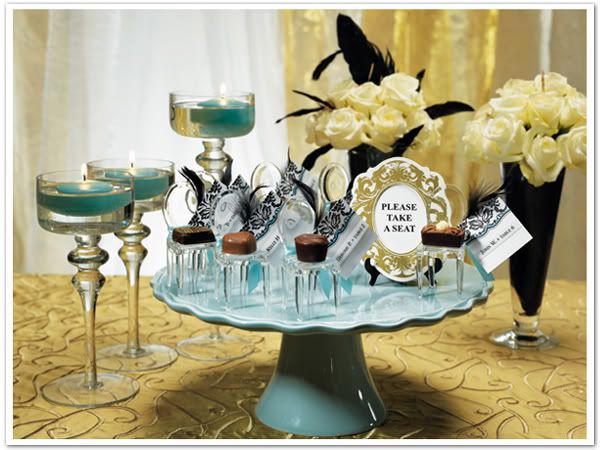 These adorable, mini acrylic chairs are another great little accessory. Here, they're decorated with a feather and pretty square tag to serve as unique escort cards complete with a little treat!
A "Picture Perfect" Topper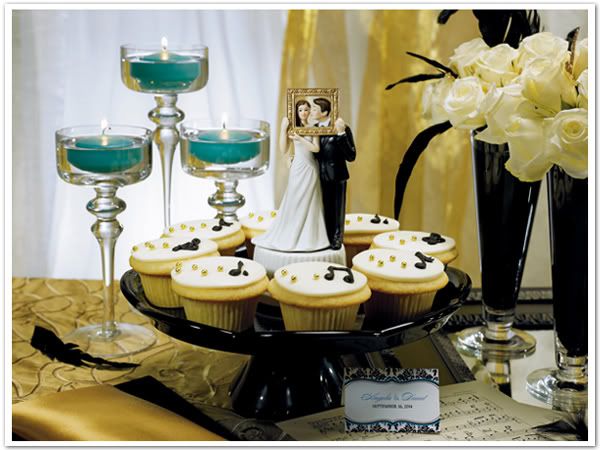 There's no denying that wedding cake alternatives such as cupcakes are hot, hot hot right now! And I can't think of a better way to dress up your Baroque-style cupcake display with our picture frame cake topper.
Sweet Favor Boxes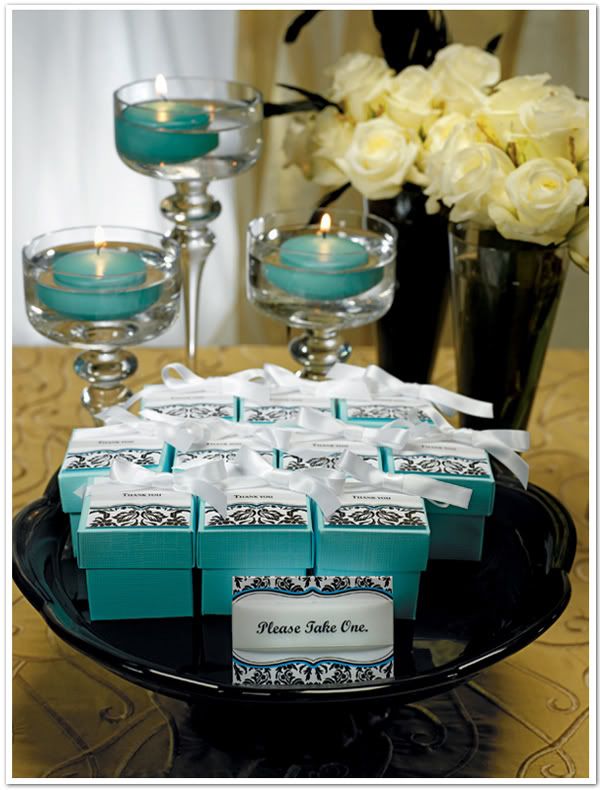 So simple, so sweet, so absolutely perfect! These cute favor boxes are such an incredible blue color and come in three great shapes.
Dress them up with a pretty, white ribbon and Love Bird Damask square tag and place card.
Window Décor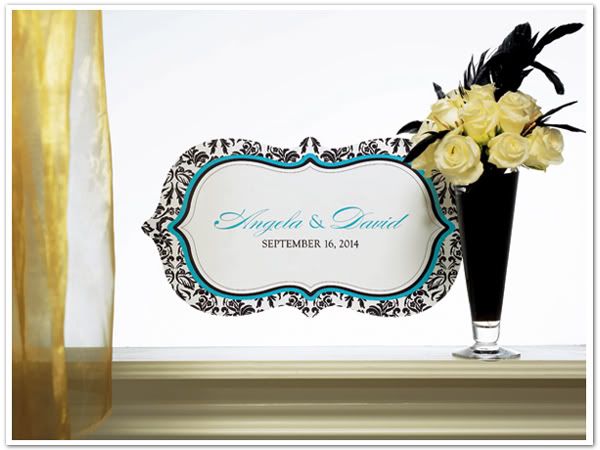 Add a little touch of flair to your wedding venue windows with our Love Bird Damask small cling personalized with your names and wedding date. So sweet and sophisticated!
Chic Coaster Favors
These glass mirror photo frame coasters are so chic and are great for adding a little glamor to your place settings. Dress them up with a ribbon and mirror frame-style "Thank You" sticker.
Candle Favor with Flair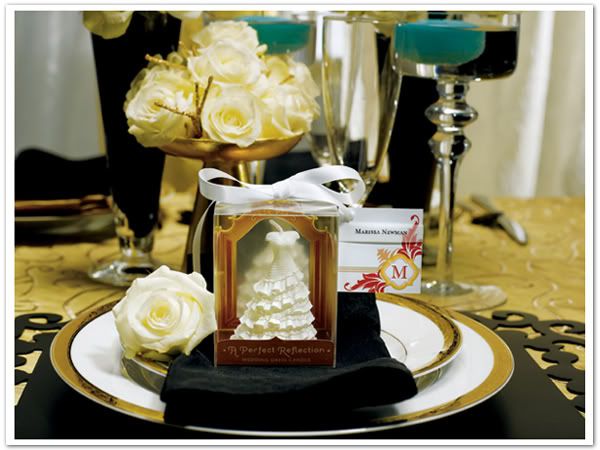 Or consider our "A Perfect Reflection" wedding dress mini candle with Lavish Monogram personalized square tag — serves as a guest favor and place card in one!
Other fabulous products to match this theme are: Square Frame Place Card and Signage, Personalized Monogram Baroque Box Wraps, Oval Baroque Frame Place Card and Signage, and Ornamental Baroque Favor/Place Card and Monogram Sticker.
Happy Baroque weddings!