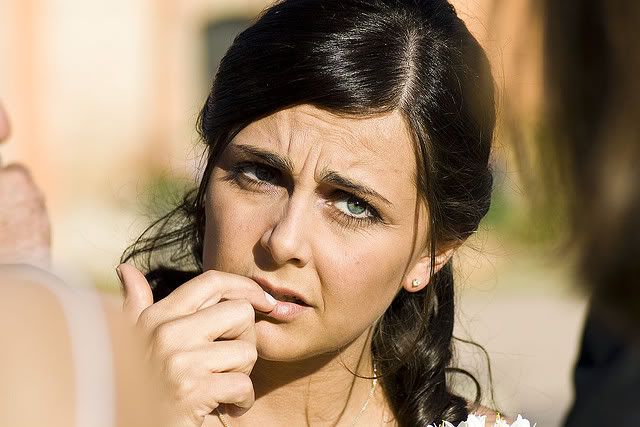 Look familiar?
If you've ever had to plan a wedding, you've likely had a similar expression form on your face at some point during the process. Confusion, anxiety, stress…it's all part of making your special day perfect.
For all of our brides-to-be out there looking to embark on your own wedding planning adventure (and yes, I use the word 'adventure' lightly), I asked the advice of our veteran brides for a little insight. Here's what they told us:
When asked on a recent Facebook poll what the most challenging and frustrating part about planning a wedding was, Staying on budget came in as problem number one with 42% of the votes.
Staying on budget: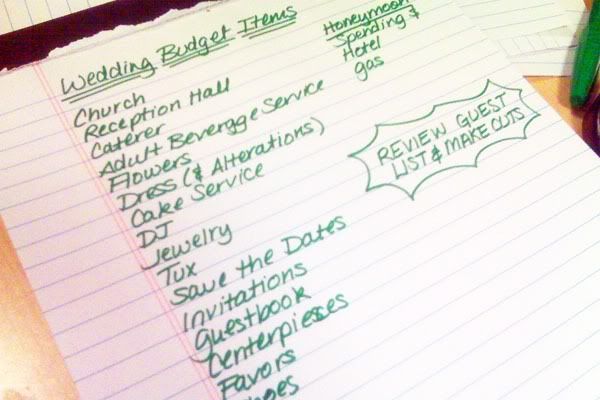 Unless you're lucky enough to be a gazillionaire, you will need to set a budget for your wedding — but that's not always as easy as it sounds. You not only have to first agree on a doable budget with your fiancé, but then you have to stick to it through all of the planning.
According to TheWeddingReport.com, couples spent an average of $24,066 on their weddings last year. Whether that amount seems high or low to you doesn't matter. The point is that no matter what your budget may be, you should try to stay as close to it as possible.
And remember: although you may think you want those budget-busting $100 centerpieces now, you will likely end up regretting it later.
Here are some tips to help keep you budget-savvy:
Write or print out your budget on a piece of paper and leave it somewhere that you and your fiancé will see it. Discuss every purchase — big or small — and update your budget regularly.
Once you have agreed on a budget, put that amount of money into a separate checking account. Then check your balance after all major purchases to ensure you're staying on track.
If you want to purchase something that is too expensive or doesn't fit your budget, try downsizing another purchase to compensate for it. If you can't find anything to cut then you might just have to go without. But whatever you do, don't charge it to your credit card!
Dealing with family: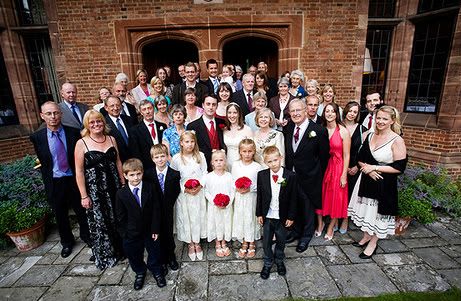 It's inevitable: with weddings come family squabbles. That's why Dealing with family was next on the list with 15% of the votes.
Clashing opinions will always come into play when you're trying to plan an event with your entire family in mind, especially nowadays with so many of our families broken up by divorces and family disputes.
Consider outsider ideas if you like but don't be afraid to let meddling family members know when they've crossed the line.
Take time to breathe. Consider a weekend getaway with your hubby-to-be.
Repeat after me: "This is my wedding. If I listen to what everybody else wants, it will no longer be my wedding."
Finding unique accessories:
Wedding favors, centerpieces, table decor…With 14% of the votes, Finding the right accessories to match your theme came in third. Keep in mind that whatever theme you choose, there are unique accessories out there, you just have to know where to look.
Remember that 'unique' doesn't have to mean expensive. Something as simple as personalizing napkins or guest favors will have as much of an impact as anything pricey you'd find at a store.
Consider some small DIY projects that you, your man and your wedding party can tackle together.
Weddings are a multi-million dollar industry so trust me when I say there are retailers out there that will cater to your theme, no matter how traditional or bizarre it may be.
Peruse some our products! Weddingstar prides itself on its unique and unconventional wedding favors, cake toppers, stationary, novelty gifts, bridal accessories, DIY supplies and decor ideas, so why not give it a whirl?
Figuring out the seating plan: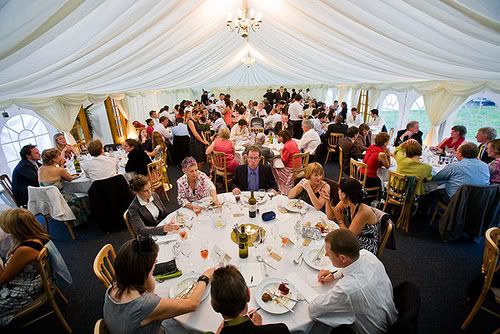 With 8% of the votes, Figuring out the seating plan for the reception came in forth. Whether it's 50, 150 or 350 guests you're planning to invite to your wedding, the seating plan will likely become a headache for you. Aunt Judith doesn't want to sit beside Uncle Jack, and if you put cousin Will and second cousin Prudence together, there will be hell to pay! — and on and on it goes…
My first piece of advice: don't get caught up with trying to make everybody happy, it's practically impossible!
Try to mix it up. Seat people next to each other who don't necessarily know one another that well. This will help get the small talk going, but just make sure they have similar personalities or interests.
Don't forget about the singles. Try matchmaking if you think they'd be up for it, but don't make it too obvious or awkward. Never have a singles' table — those things always make singles feel like outcasts.
Not totally cracking up: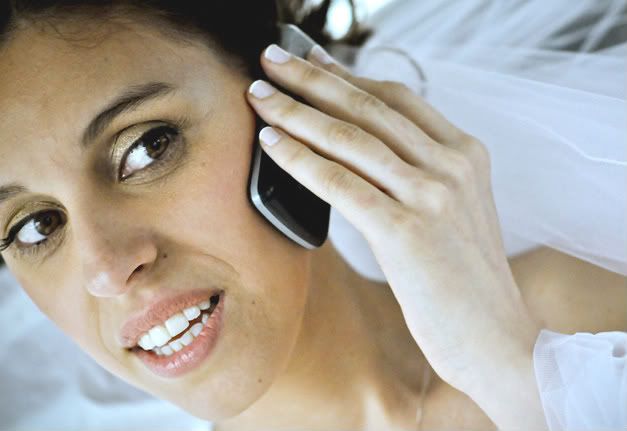 Ah yes, the infamous bridezilla. Fortunately, only 6% chose Trying not to totally crack up as their answer. This still gives us soon-to-be brides some hope!
Consider hiring a wedding planner. Simple but effective.
Whenever you feel overwhelmed, take a moment and breathe. Sometimes you'll just have to put down the to-do list and walk away.
And as trivial and cliché as this may seem: don't sweat the small stuff. Come to terms with the fact that not everything will go as you had planned it.
Choosing the wedding party: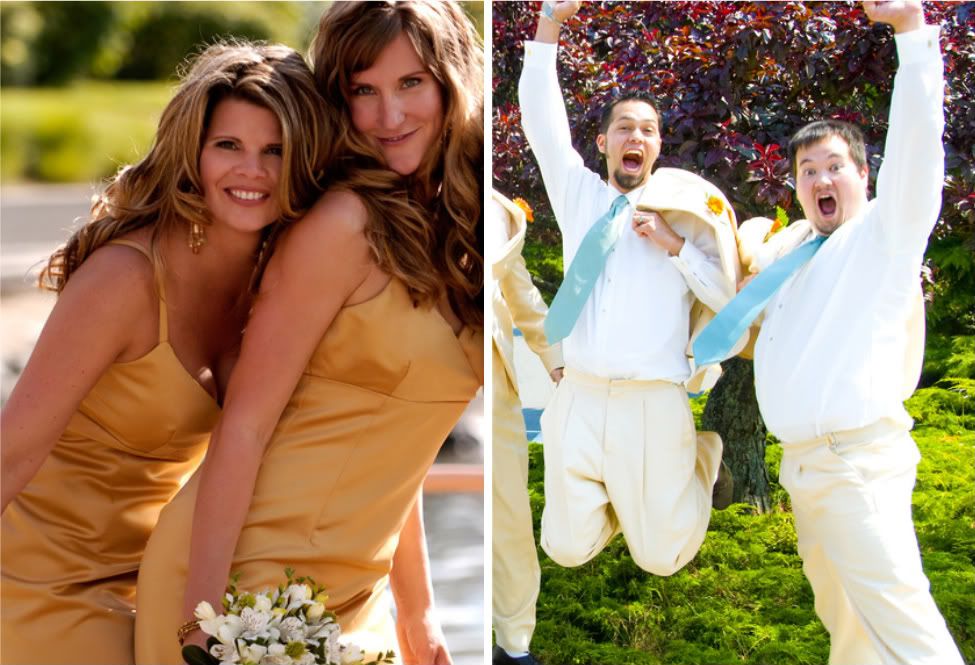 With 5% of the votes, Deciding on who to include in the wedding party made the list at number six.
Don't worry about returning any favors. Just because someone asked you to be in their wedding party they're not automatically reserved a spot in yours.
If you just can't seem to choose then consider only having one or two of your siblings or absolute besties stand up for you. The more isn't always the merrier.
You don't necessarily need to have equal number of bridesmaids and best men. Photographers can do wonders with wedding photos nowadays, and really, who's going to notice anyway?
Deciding on the venue:
Also with 5% of the votes was Deciding on the reception venue. Hotel, beach, local hall, backyard…really, the choices are endless!
Choose a venue that fits your budget and guest list, not the other way around. Don't break the bank just to get that swanky venue that's so obviously out of your budget.
Cross a few to-dos off your list by looking for a venue that does its own catering and bar service, and would even work as the ceremony and reception venue. Some hotels even have their own wedding planner. Just a thought.
Make mental notes of potential venues and even write them down. Venue possibilities are everywhere, so keep your eyes peeled.
And all the rest of it: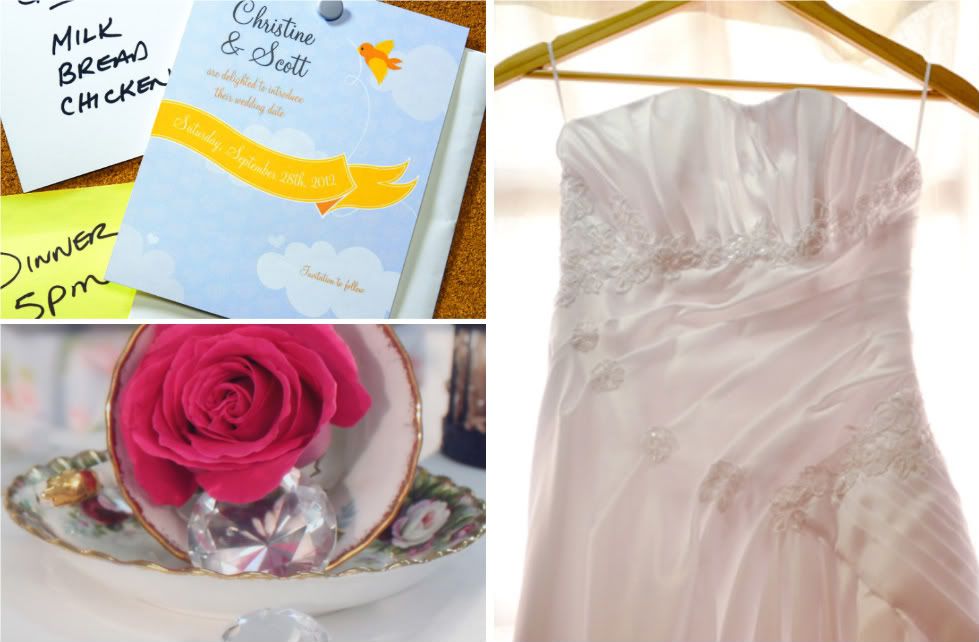 Other frustrations like guests not RSVPing, choosing the right theme and finding the perfect dress all rounded out the bottom of the list with only one vote a piece.
Keep in mind that some guests won't RSVP, that's just the way it goes. Frustrating but true.
Choose a theme that means something to both you and your fiancé, and don't be afraid to scope out inspirations and ideas online. There's a plethora of wedding blogs like this one, websites and opinion columns at your fingertips so take advantage of them.
Don't purchase the first dress you try on, but also don't insist on trying on more dresses after you've already found the one.
Hope that helps! Good luck planning and happy weddings!

The Weddingstar products included in this post are: Double Ring Place Card Holders, Mirror Favor Box, Table "Glam" Crystals, Diamond Shaped Tealight Holders, French Whimsy Stationery Collection, Wedding Flutes, Paper Lanterns, Miniature Birdcage Favor, Miniature Wooden Blackboard and A Little Bird Told Me Stationary Collection.
Photos courtesy of: spaceodissey, Elizabeth Murphy, Emiliano Horcada, Jonathan Day, Lori Photography and Simon Shaw.