The start of a new year always means hot new wedding trends! And in 2012, I just know we are going to see some amazing, unique and totally inspiring themes, color schemes, accessories and decor ideas.
Over the next several weeks we'll look at some of these fab trends for this year. As well, we'll take a more in depth look at some of our great new products and explore unique ways to incorporate them into your weddings.
So, here are my predictions for 2012 — enjoy!
1. Dessert tables and specialty stations
There's no denying that everyone loves choice, and wedding guests are no different. Many couples are opting to give their guests buffet-style treats as the wedding dessert, midnight snack and even a thank you at the end of the night.
This trend started to become huge mid-year last year and it looks like it will continue to be popular in 2012.
In this photo: Mr & Mrs Goodie Bags, Sweet "Couple-ccino" Mocha Scented Stickers, Laser Expressions Baroque Frame, Heart Shaped Plates and Mini Classic Candy Jar Shaker

2. Photo booths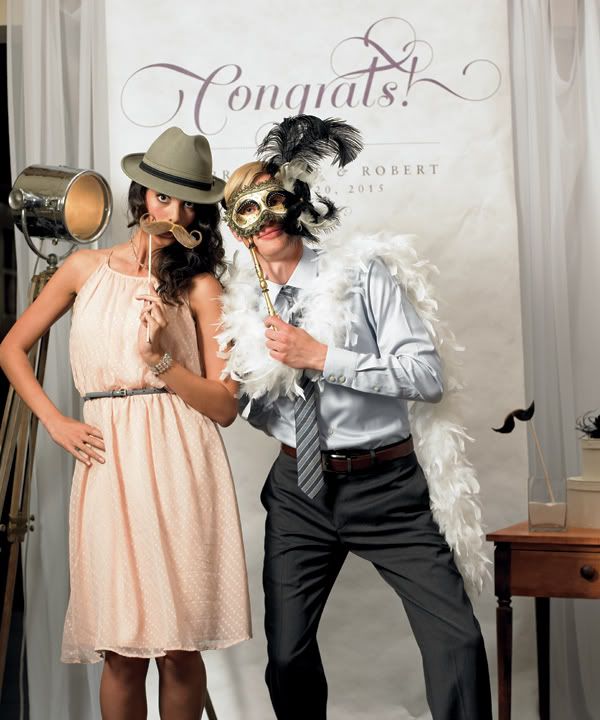 What a great way to entertain your guests and preserve memories of your special day at virtually very little cost. Rent a photo booth or make your own, add a few props and voila!
In this photo:Expressions Personalized Photo Backdrop

3. Neutral color palettes
Muted hues of green, yellow, grey and pink will be all the rage this spring and summer.
4. Bold color palettes

Look out for bright cherry red and lime green, and coral and dark grey color schemes this year.
5. Jewels, crystals and lots of bling
Whether it's in your hair, on your bouquet, adorned to your centerpieces or lining your tables, jewels, crystals and really anything sparkly are a must for 2012!
In this photo: Acrylic Diamond Shaped Confetti

6. Mercury glass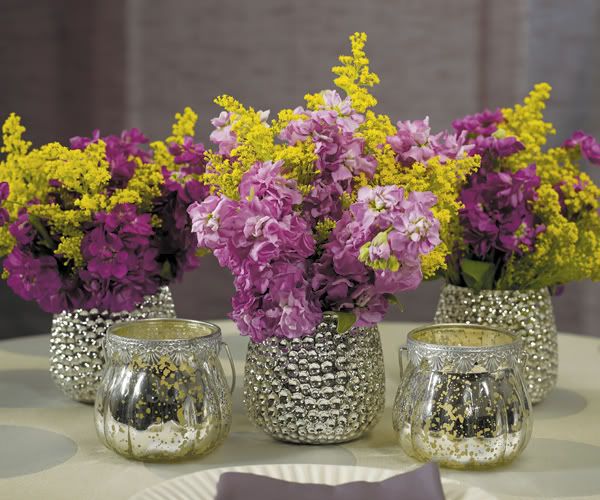 Love, love, love the shiny, metallic look of mercury glass! It's so versatile and it really doesn't take much to jazz them up as chic centerpeices or table decor.
In this photo: Mercury Glass Holder with Bubble Emboss
7. Vintage, vintage and, oh yeah, vintage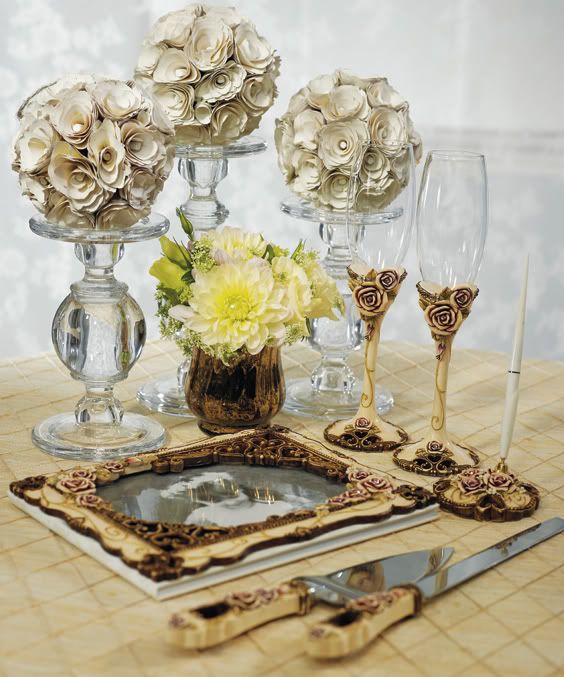 Vintage style weddings were all the rage last year and guess what, this classic wedding style isn't going anywhere anytime soon.
In this photo: Elegant Vintage Rose Collection and Floral Pomanders in white

8. Classic cake tops
Classic Bride and Groom cake toppers — which were sort of pushed to the wayside recently by the popularity of floral cake tops — will be making a massive comeback this year, all thanks to new customization options that will make your fav cake topper look almost just like you!
In this photo: "A Romantic Dip" Dancing Bride & Groom
9. Keepsakes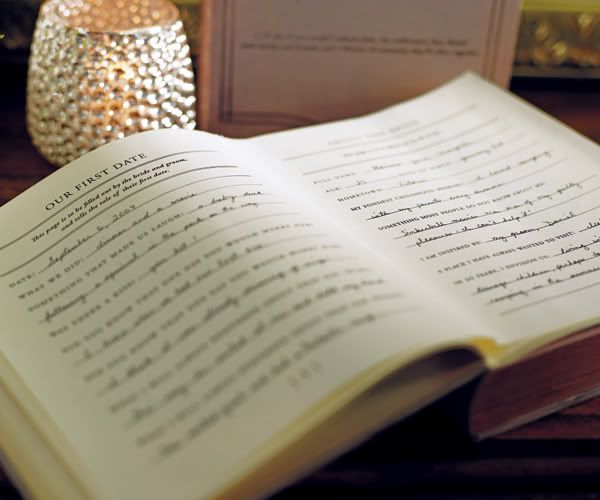 Traditional guest books are sort of becoming a thing of the past…literally, and unique alternatives are quickly filling the void.
In this photo: "Story of Us" Alternative Guest Book
10. Personalization…on everything!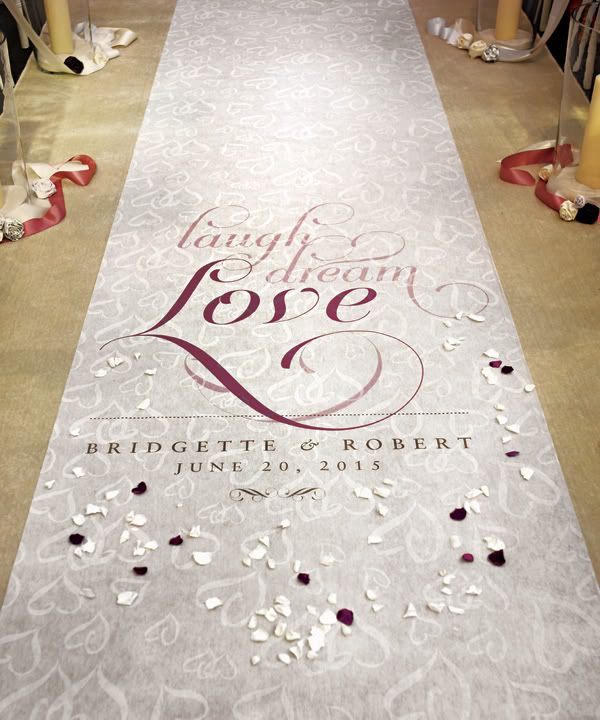 Oh yes, from stickers and signs to cake toppers and aisle runners, you can put your name on virtually every aspect of your wedding, and couples are really taking advantage of all these personal touches.
In this photo: Expressions Personalized Aisle Runner and Preserved Natural Rose Petals

I'd love to hear your thoughts! If there is a particular product you just have to have and would like to hear more about it and how to incorporate it into your wedding style or theme, let me know. I'll be happy to put something together for you.
Happy weddings!