This couple's love story began in Calgary, Alberta at an Enterprise Rent-A-Car, of all places. They went on their first date eight months later, and have been inseparable ever since.
Heidi Scholz and Nicholas Vance were married on July 23, 2001 in sunny Kelowna, British Columbia.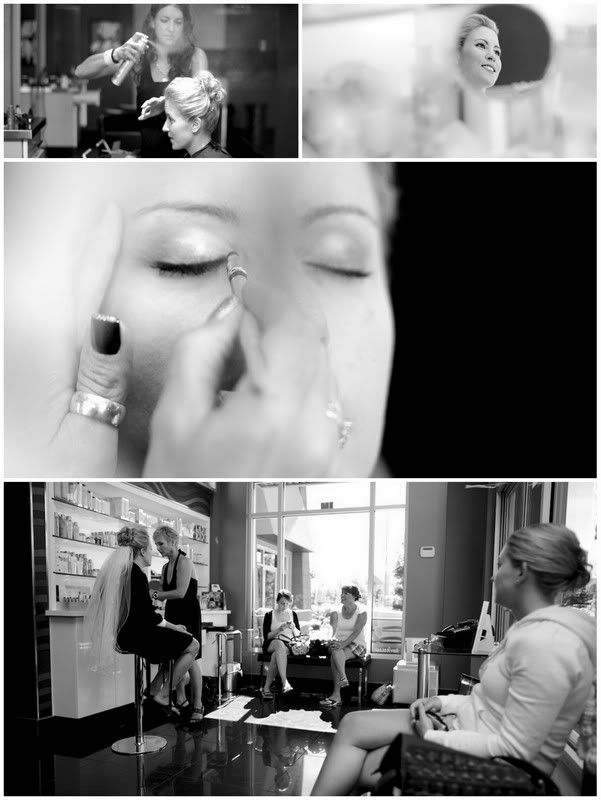 The bouquets were such a vibrant combination of orange, peach, yellow and red. Bright but not overpowering — love it!
I think the bridesmaids' white flip-flops were such an adorable touch and really played to the fun, laid-back, beachy theme of the wedding. Could you imagine those girls walking on the dock in stilettos? I don't think so! Great look, ladies!
The Calgarian couple said they chose Kelowna because they really wanted a destination-feel to their wedding. The winery's immaculate landscape satisfied their love of wine and the water.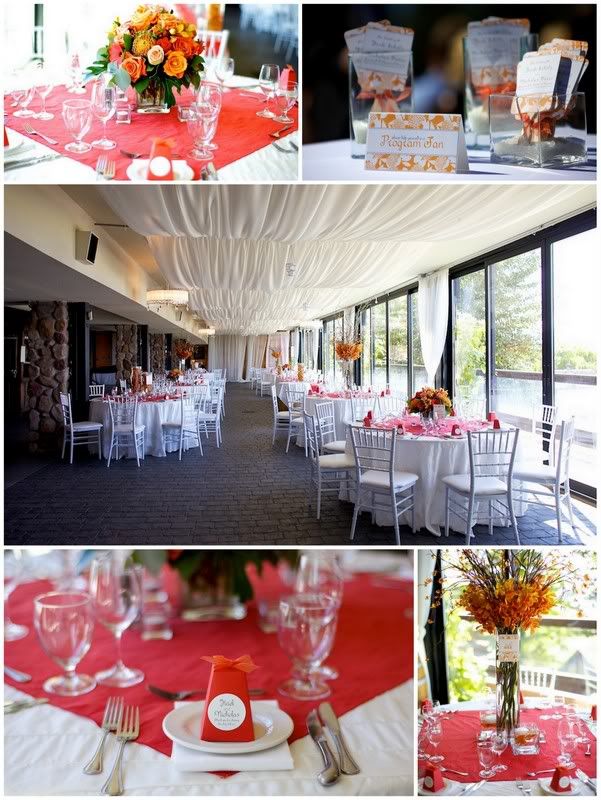 The table and centerpieces complemented the bridal bouquets perfectly and really tied the whole color scheme together.
The white linens and chairs really brightened up the room, and the various punches of orange gave it just a that little bit of flavor. So pretty!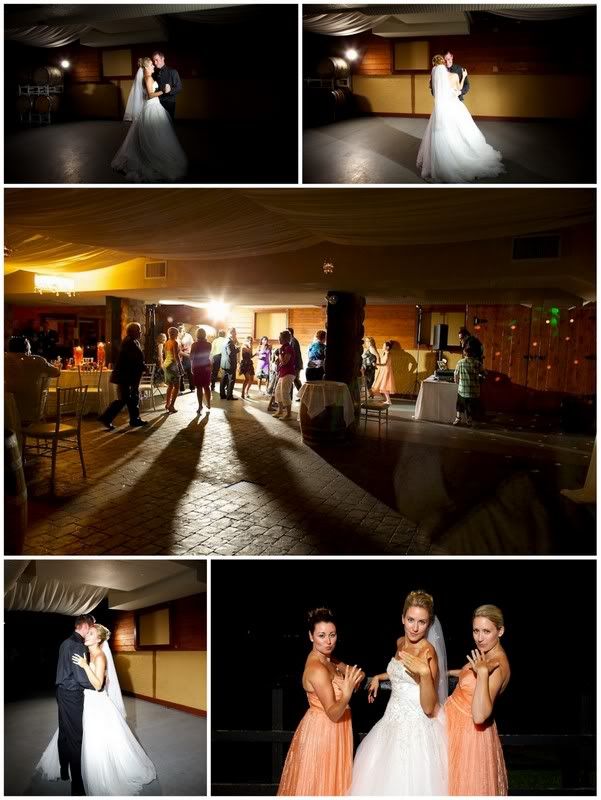 Here's what the groom had to say about his special day:
We didn't have too many DIY elements, although we did have a Polaroid guest book which made it fun for the guests and will make it fun for us to look back on instead of just looking at signatures.

When setting a budget always set it a little higher to have some extra cash, because in the end, there is always a hidden cost or something costs more than expected.

We enjoyed the trips out to Kelowna to plan the wedding. It was nice to have the quality time for the two of us to share in the planning stages.

My favorite event of the day would definitely be the first meeting on the dock by the water. It was nice to have the intimate time to share how we felt seeing each other for the first time.
No other major advice but just soak up every moment of the day because it goes by so fast. Savor every moment!!



A big thank-you to Drew Gregory Photography for submitting the photos of this beautiful, inspirational B.C. wedding.
Happy weddings!

Reception Venue: Summerhill Pyramid Winery
Event Planner: Stage Right Etc.
Photographer: Drew Greogory Photography
Hair Stylist: Eveline Charls
P.S. If you would like to see your wedding photos featured on our blog, email them to onasweetnote@weddingstar.com or submit them through your Two Bright Lights account. Please include the name of the happy couple, wedding date and location, and any other information you'd like to include about the venue, decor and overall theme or inspiration of the wedding.
If you are not the photographer then you must get permission to use their photos before you submit them, and please include their name and website for photo credit purposes.
Of course, we would love to see our own stuff in action! If you have photos featuring any of our Weddingstar products, please submit them. Photos will be featured as space permits.