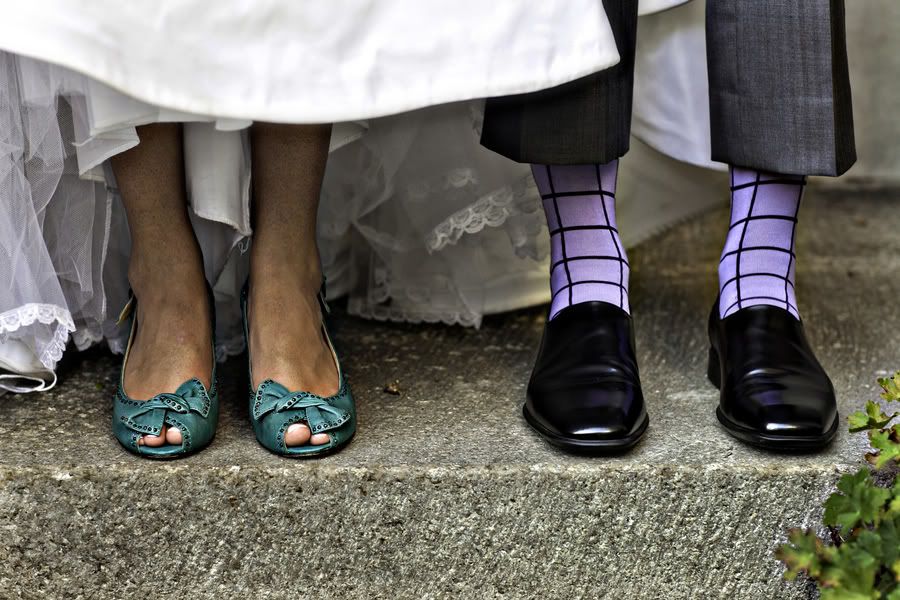 Immaculate cathedral meets funky socks – that's the theme of this couple's eye-catching retro chic fairytale wedding. These charming photos were submitted to us by the talented Joy Marie Photography, and am I ever glad they were. This is one of the most spectacular and well-put-together weddings I have ever seen!
Romantic, dreamlike, trendy and even sexy – this bride captured it all on her big day. From the breathtaking cathedral ceremony to the brilliant colors of the reception decor, this wedding really brought the wow factor.
Heather Metz and Brendan Dragann were married Aug. 7, 2010 in beautiful Bryn Athyn, Pennsylvania.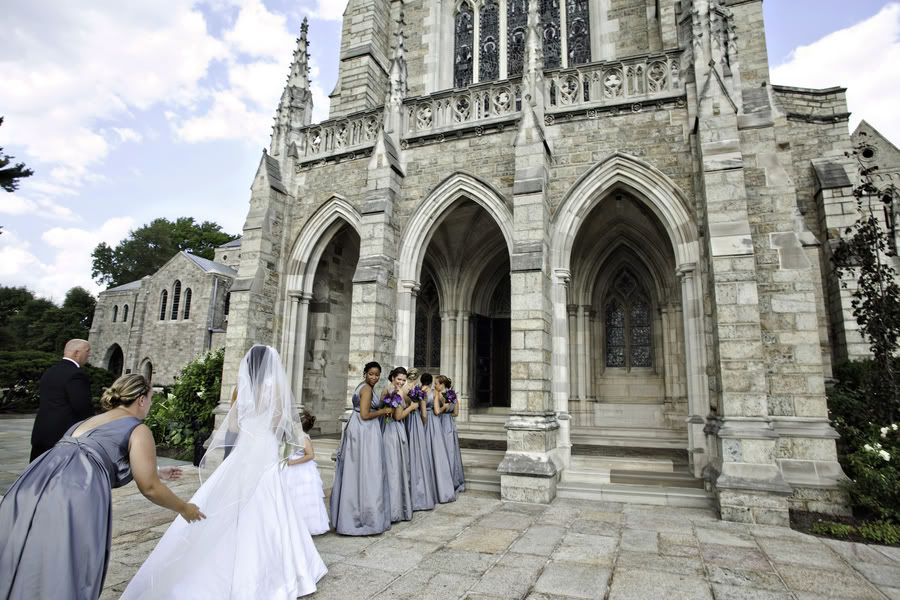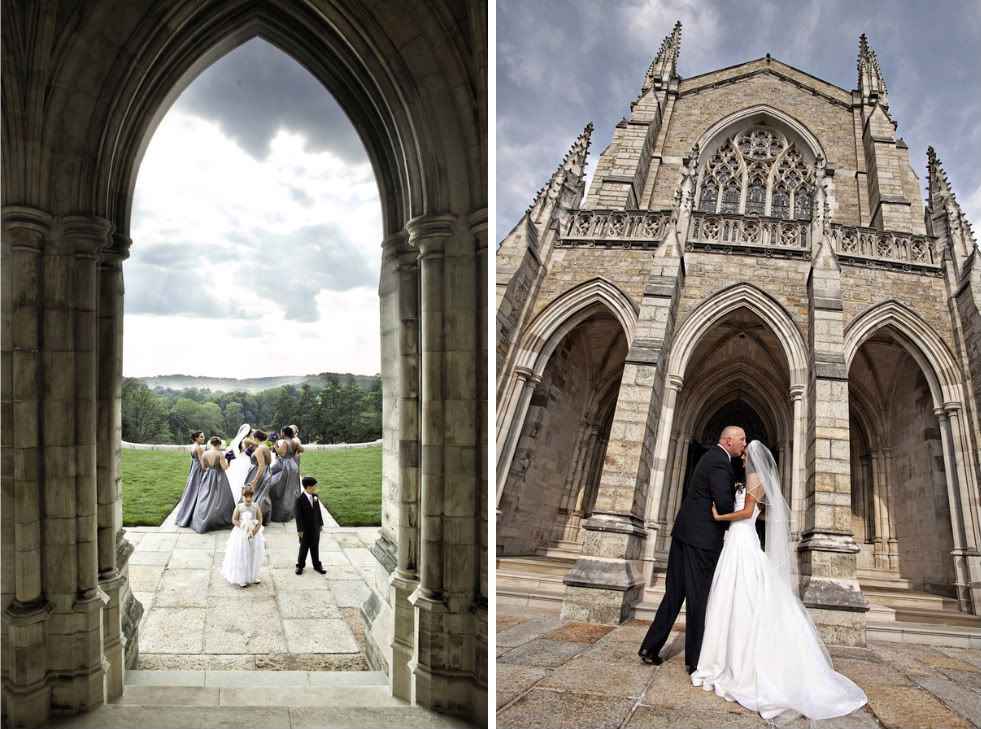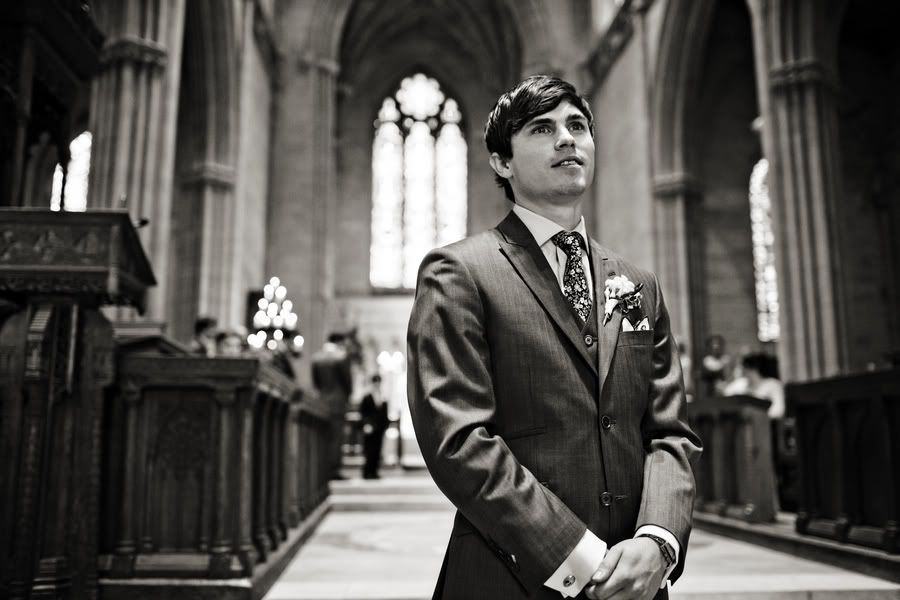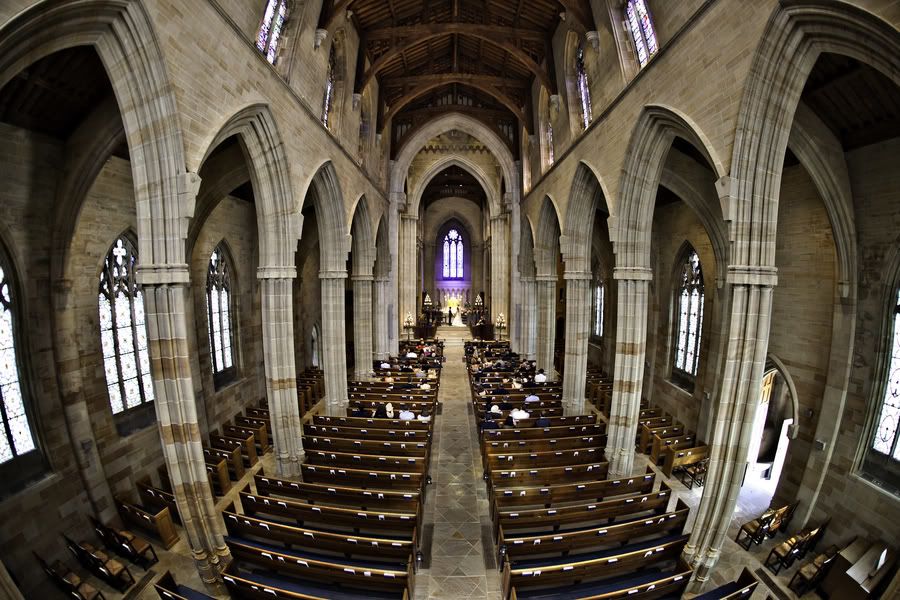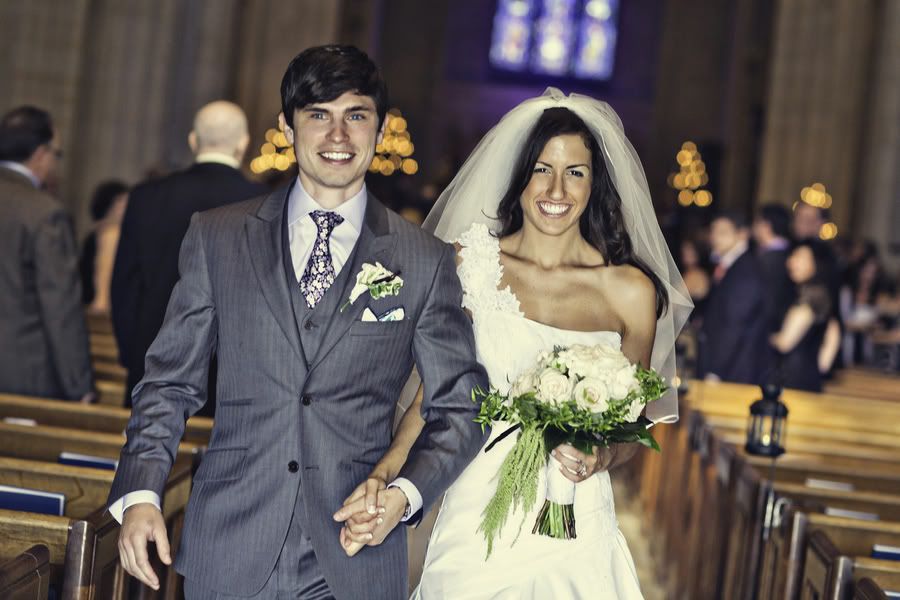 Wow, what a knockout couple! And I absolutely love this shot of them walking down the aisle post-ceremony! You can really see the joy and love in both of their expressions. Gorgeous!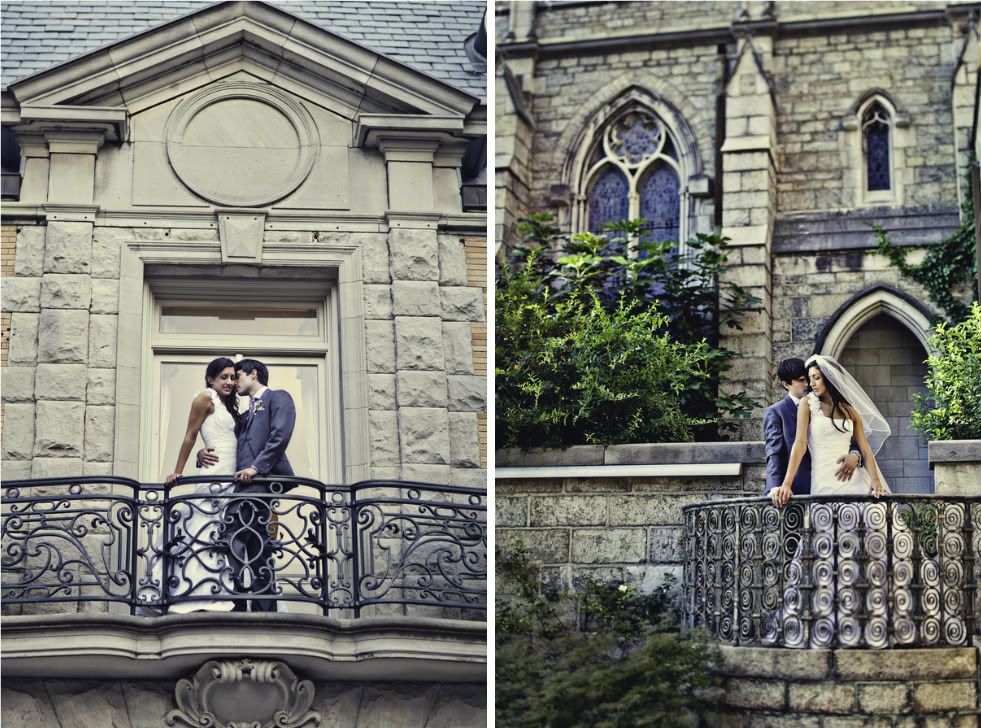 This wedding is like something out of fairytale! If this doesn't bring Cinderella or Romeo and Juliet (one of the most romantic love stories ever told – aside from all the tragedy, of course) to mind then I don't know what does. Love, love, love it!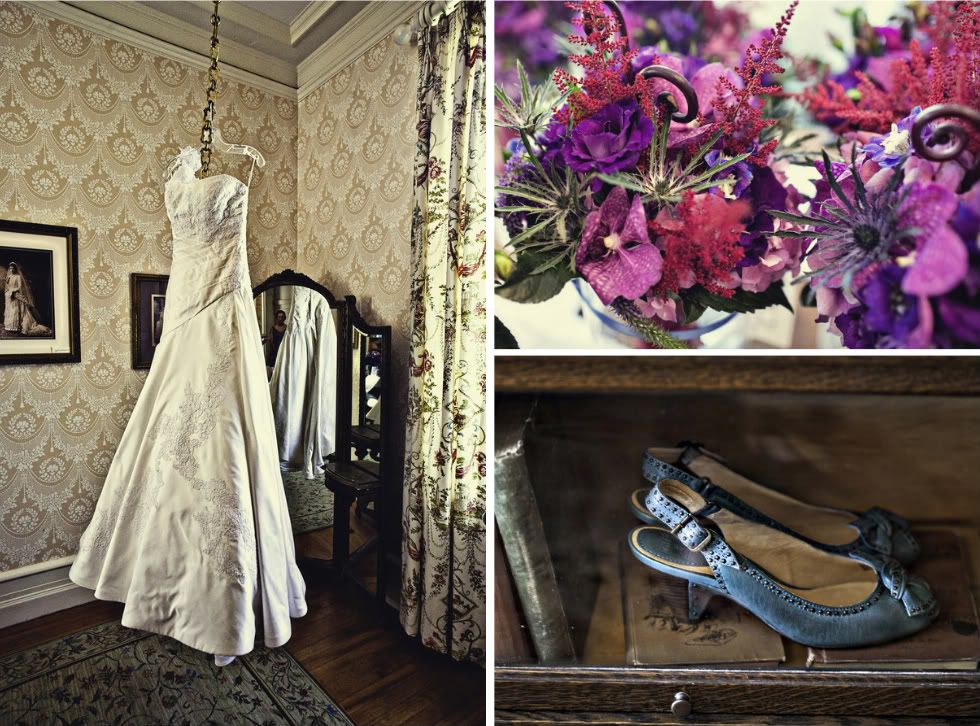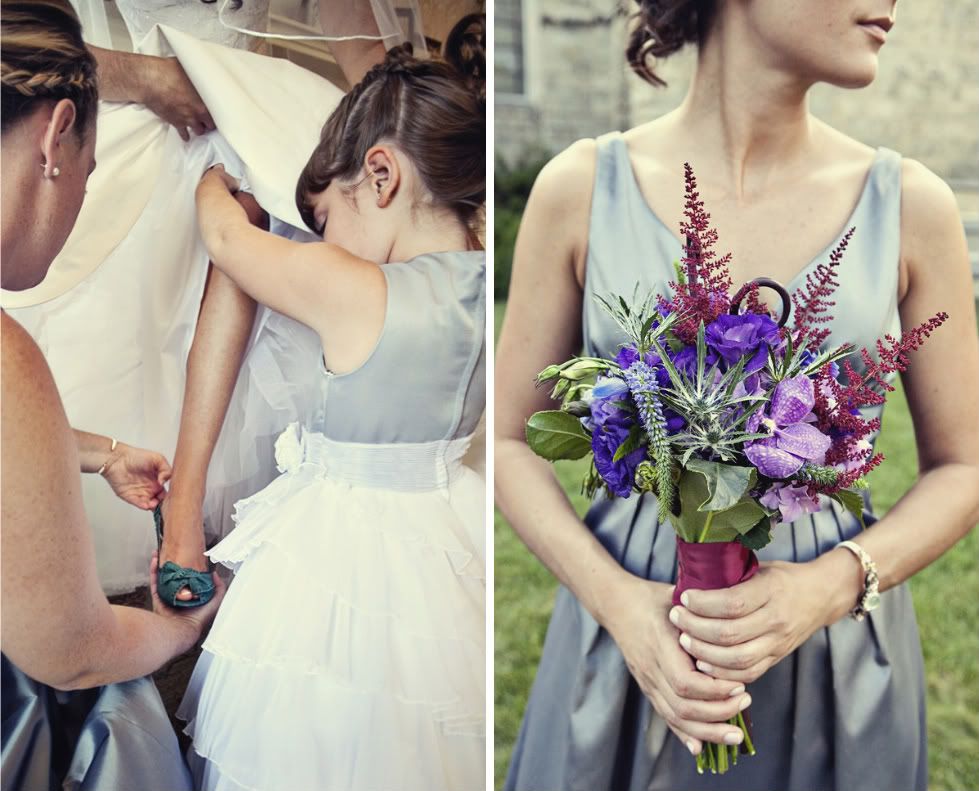 OK so we just have to talk about that dress! What an amazing balance between princess-esque and vintage chic ballgown, and those shoes – there are no words!
The color combination of turquoise, violet and fuchsia is one of the most spectacular I have ever seen, and mighty hard to pull off may I add. And kudos to the bride for keeping her bridal bouquet so sweet and classic with white roses (I think). It really balanced out the brighter, almost theatrical color palette of the rest of the wedding.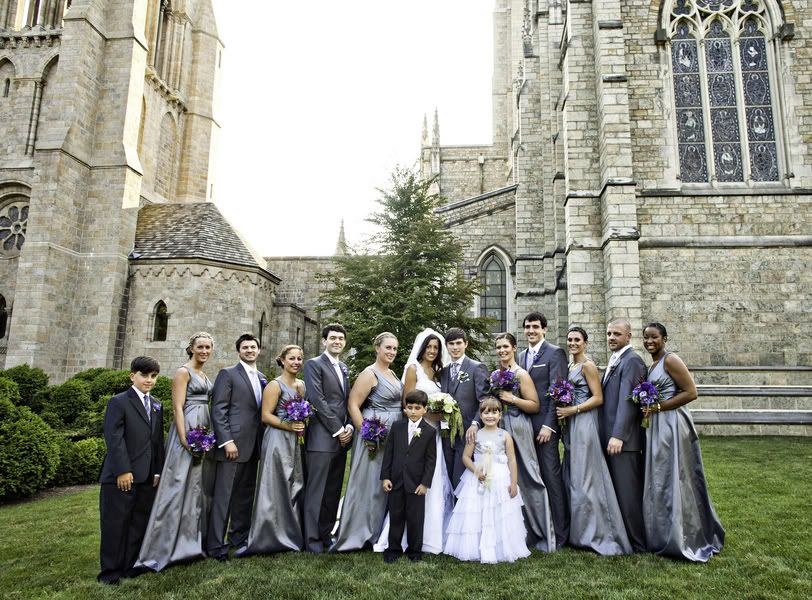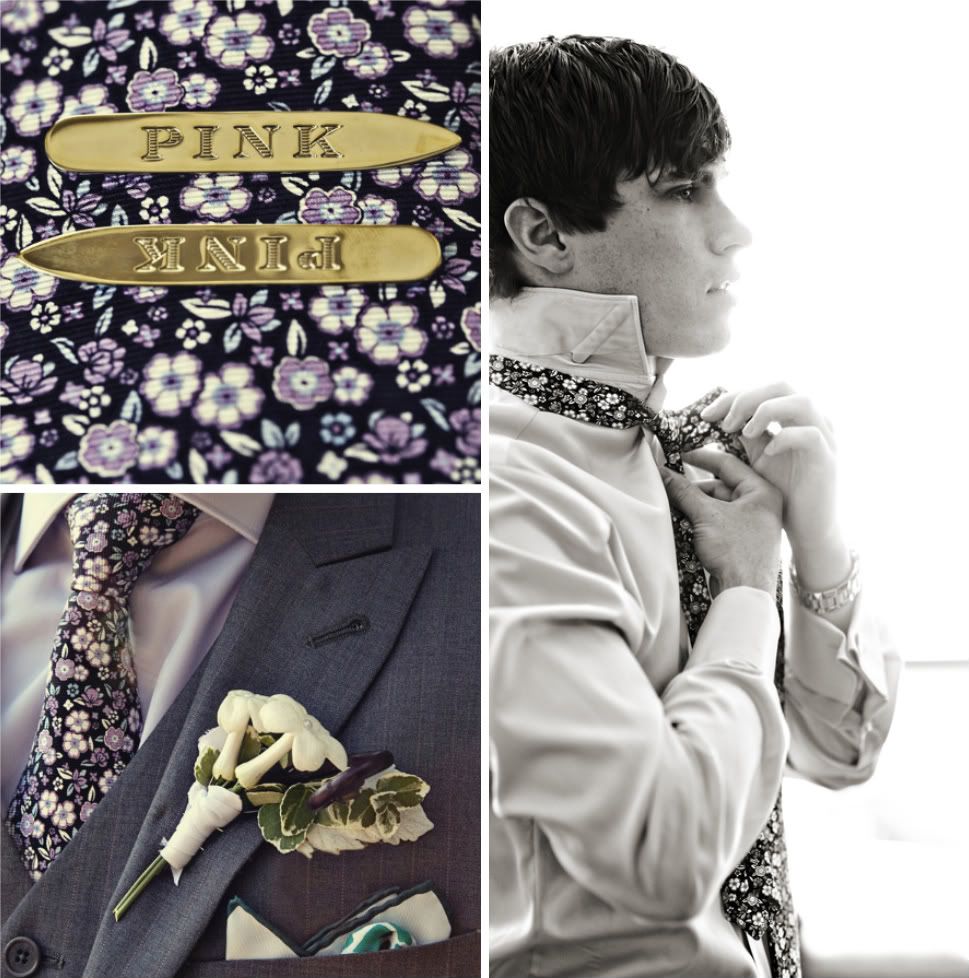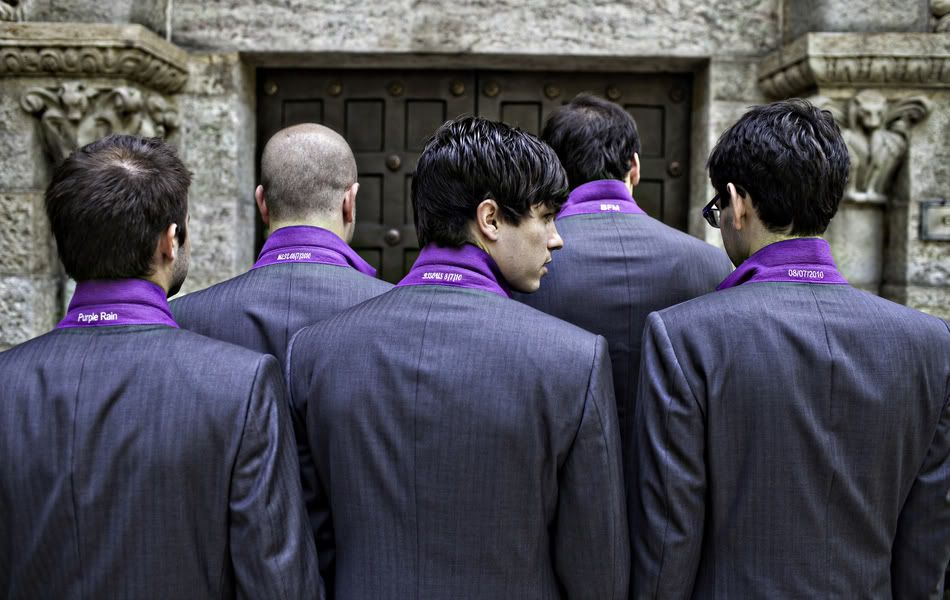 Love this decor! So simple, modest and unique. The bride incorporated such eye-catching colors that really make a statement, and the deep violet purple and electric turquoise is an amazing color combination. Absolutely stunning!
Photo booths are always a crowd-pleaser at weddings, and they make for a great photo op spot for the happy couple, too!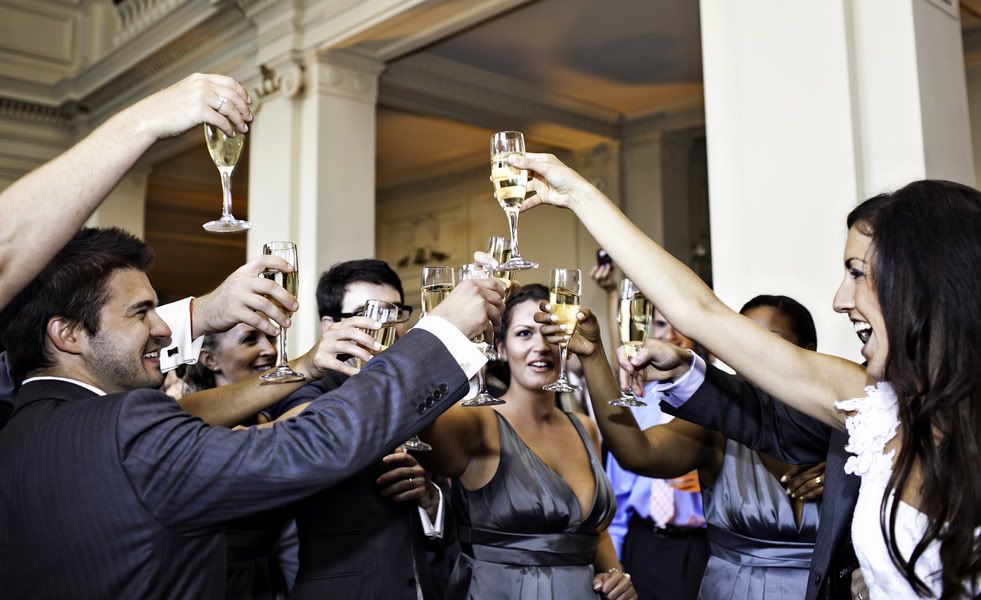 A big thank-you to Joy Marie Photography for submitting these fabulous photos.
Happy weddings! And keep those wedding photos coming!

Ceremony venue: Bryn Athyn Cathedral
Reception venue: Cairnwood Estates
Photographer: Joy Marie Photography
Caterer: Festivities Events
DJ: Synergetic Sound and Lighting
Photo booth: Party Booths
P.S. If you would like to see your wedding photos featured on our blog, email them to onasweetnote@weddingstar.com or submit them through your Two Bright Lights account. Please include the name of the happy couple, wedding date and location, and any other information you'd like to include about the venue, decor and overall theme or inspiration for the wedding. Only photos with a little something extra to inspire other brides will be considered.
If you are not the photographer then you must get permission to use their photos before you submit them, and please include their name and website for photo credit purposes.
Of course, we would love to see our own stuff in action! If you have photos featuring any of our Weddingstar products, please submit them.