Now that we have discussed the traditional guest book I figure it's a good time to talk about some of the interesting alternatives! To be more precise I'm going to tell you about the alternatives that Weddingstar offers. There is one I won't be including but that is simply because it's so fabulous that it needs to have a post of its own!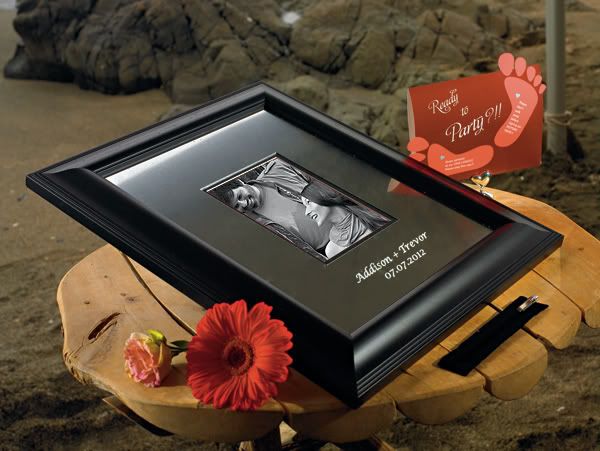 The frame is a great idea whether it is engravable or uses a paper signature mat – The photo that you use during the wedding can be replaced with your favorite photo from the day!
With the engravable frame you don't have to worry about the messages and signatures possibly fading with time, however the writing isn't nearly as noticeable as the frames that can be signed with a pen. The better choice depends a lot on how you will be using it and where it will be hung!
You don't have to limit your guests to signing a frame if you don't want to. It could theoretically be any object that you wish to display in your home! I've even seen a guitar used for signatures, for the couple that has a passion for music. It really depends on your personality and the style of your wedding.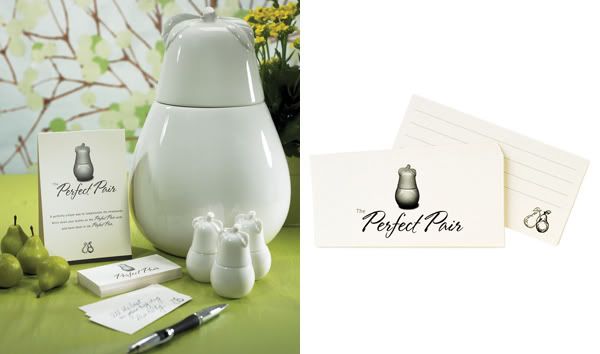 Another great guest book alternative is the guest book and wishing well combo. The wishing well is usually just somewhere for people to place any cards that they have brought. However, as soon as you add a pen and blank cards to the mix it becomes a way for guests to leave you a brief message.
This can be much more personal than a guest book as most guests will write more than just their name. You'll receive best wishes, advice and more!
Any kind of container can be used to hold these messages. Here we show our two birdcage designs, both of which work great for cards and notes.
Some tips to consider when using something other than a traditional guest book:
Instructions for your guests are usually a good idea. Whether it is a note in a frame or a sign placed on the table, pointing them in the right direction is very helpful!
Placing a note or a card in the container of your choice, before the reception, will further demonstrate what is expected as well as avoiding the dilemma of who will be the first person to contribute.
If you are supplying a pen, double check to make sure that it works. You don't want your guests to have to hunt around for one!
Guest books and their alternatives can also be a great DIY project, if you have created your own or are planning on doing so, I would love to know. Feel free to tell us about it in the comments or send us an e-mail via the 'submissions' link on the right hand side of the blog!