Wow, talk about romantic! Surrounded by family and friends, this couple no doubt had the wedding of their dreams.
I just love the simple elegance of the wedding cake, and the oh-so-cuteness of the four little flower girls make my heart melt! What amazing wedding photos from JC Page Photography!
Gretchen Kelley and Tom Petersen were married on June 18, 2011 in Sonoma, California.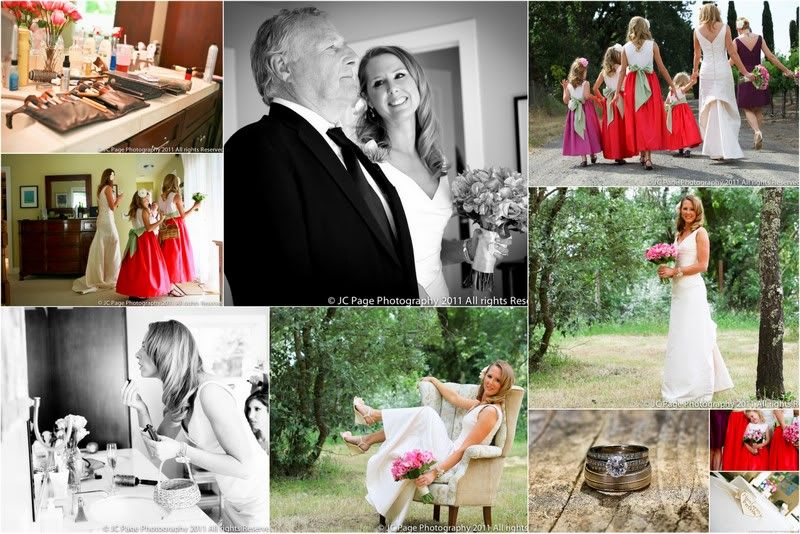 Pretty pink flowers, an infectious smile and a knock-out figure-flattering gown — this bride no doubt had all eyes on her!
Oh, did I mention the fabulous Jimmy Choo shoes? Love them!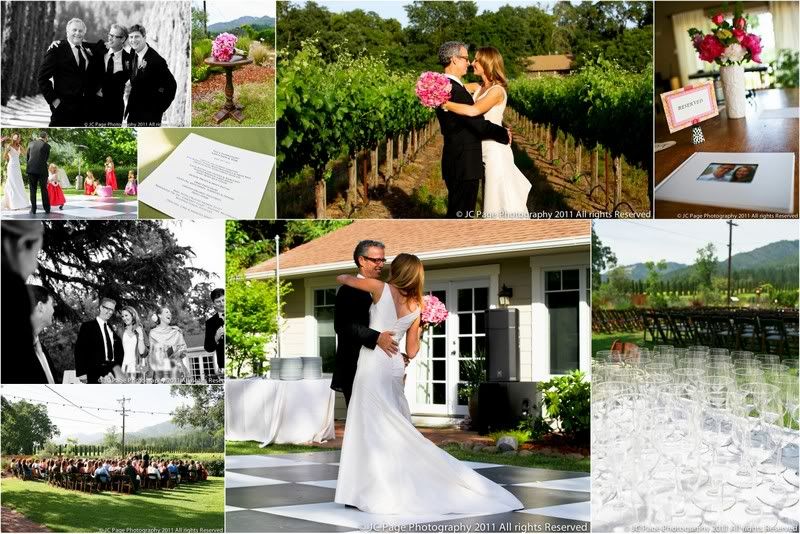 You just can't help but gush at how so obviously in love these two are!
And I don't know if you're all able to read the menu on the top left, but house-made mozzarella and fresh basil, orzo pasta salad, and basil pesto crusted salmon — yes please! So light, so refreshing, and so perfect for a summer wedding!
I just love how these photos capture the elegance and joy of the celebration.
A big thank-you to JC Page Photography for submitting these inspiring photos!
Happy weddings!

Photographer: JC Page Photography
Hair Stylist: Jennifer from It's a Date
Makeup Artist: Jennifer from It's a Date
Reception Venue: Wine Country Ranch House
Caterer: Scott Howard Events
Floral Designer: Costco
Wedding Coordinator: Laura Stolkin

P.S. If you would like to see your wedding photos featured on our blog, email them to onasweetnote@weddingstar.com or submit them through your Two Bright Lights account. Please include the name of the happy couple, wedding date and location, and any other information you'd like to include about the venue, decor and overall theme or inspiration of the wedding. Only photos with a little something extra to inspire other brides will be considered.
If you are not the photographer then you must get permission to use their photos before you submit them, and please include their name and website for photo credit purposes.
Of course, we would love to see our own stuff in action! If you have photos featuring any of our Weddingstar products, please submit them.