We all want our wedding invitations and stationery to look phenomenal! We painstakingly choose just the right design, print it on the best paper and word it with the greatest of care – but what about when it comes time to hand-write names, addresses or warm wishes to your guests? If you're like me (and have writing that makes people think you should train to be a doctor!), then you'll be brainstorming of a way to make your writing not only look more legible but also have more style than it does when you write your weekly grocery list. Luckily, we've created just what you need to make your writing look fabulous (and fancy!) – the Glass Dip Pen! Learn how to use it and love it with this simple tutorial video that shows you just how easy it is to use. We promise you'll use it from your wedding invitations, guest book and beyond!
As you can see, the Glass Dip Pen is actually incredibly easy to use! Just pick it up, have fun practicing and write with amazing style! It's especially great because it's so versatile. You can use it to make handwritten guest cards or to write personalized messages to guests with flair. Then, you can set it with your guestbook at your wedding to let guests have a turn! Infuse their writing experience with some good old fashioned charm when they use the Glass Dip Pen to sign their name and offer some good advice for you and your new partner! With such simple elegance, it adds that little something extra to the look of your guest book table. Plus, because it is available in black or clear, it's easy to match any wedding theme or color palette. With so many opportunities to use the pen at your wedding and even afterwards, it's a perfect fusion of beauty and function that will serve you well even after many years of wedding bliss!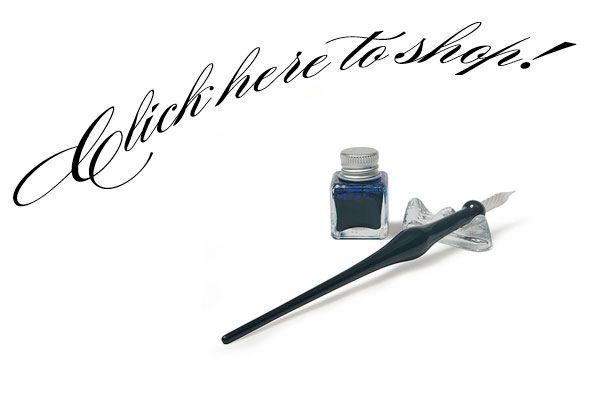 Happy writing everyone! See you all Friday with a special guest blog – trust me you won't want to miss it! Have a wonderful Wednesday!

Like Us On Facebook
Follow Us On Twitter
See Our Pins on Pinterest
Get a Sneak Peek into Weddingstar on Instagram
Get Inspired with us on Tumblr