Filled with gorgeous details and brilliant colors, this wedding is a stunning visual display. Reds, oranges, yellows and browns combine for a perfect fall pallet. Be sure to watch for the 'vases' that the bouquets are held in at the wedding reception – Love them!
I know I don't need to point in out, but this car is amazing. It might just be one of the best photo props I've seen! I don't think it could possibly be painted in a more beautiful color. (I might be a huge fan of red… but you have to admit; it's a nice vehicle!)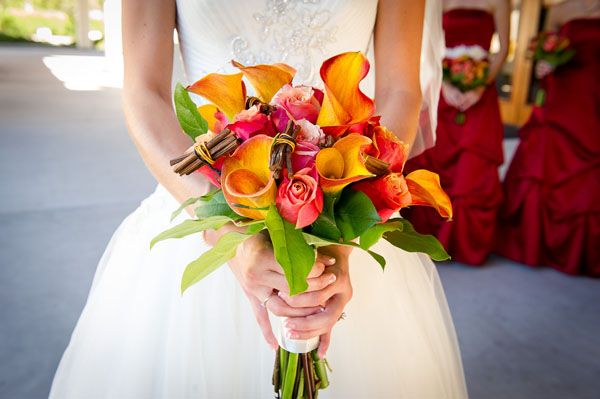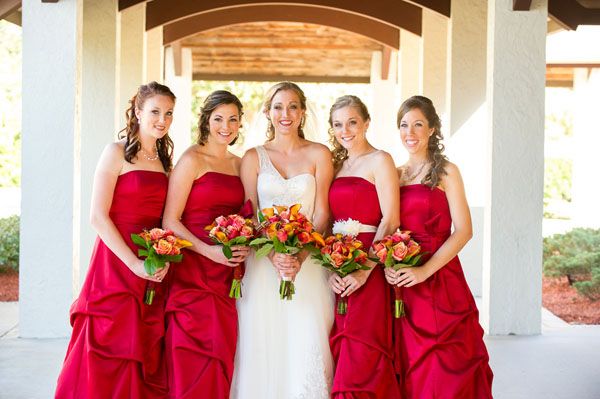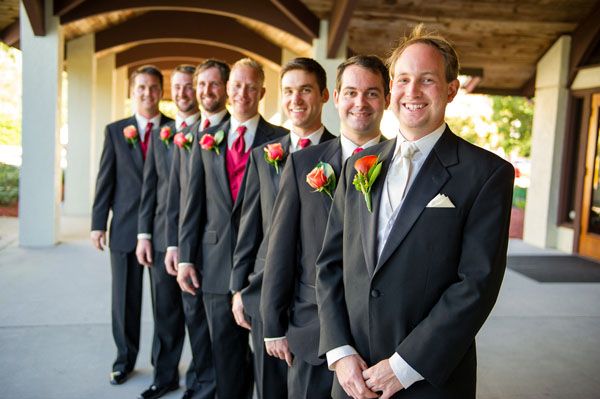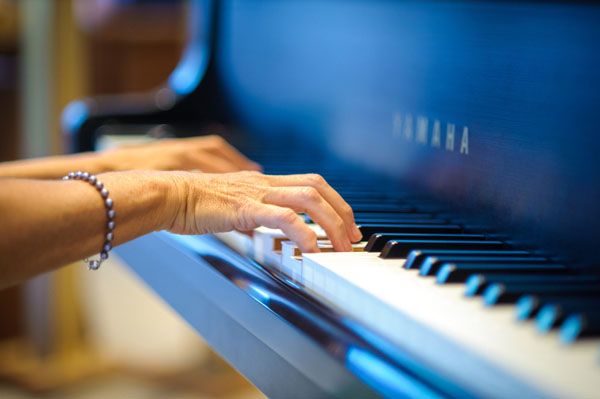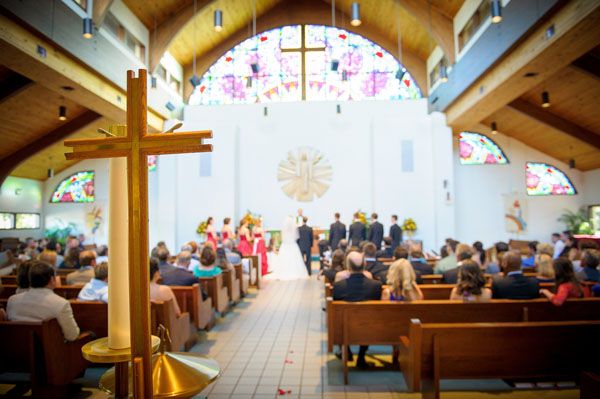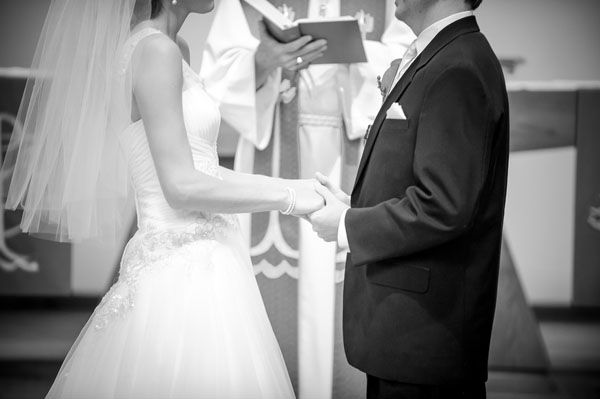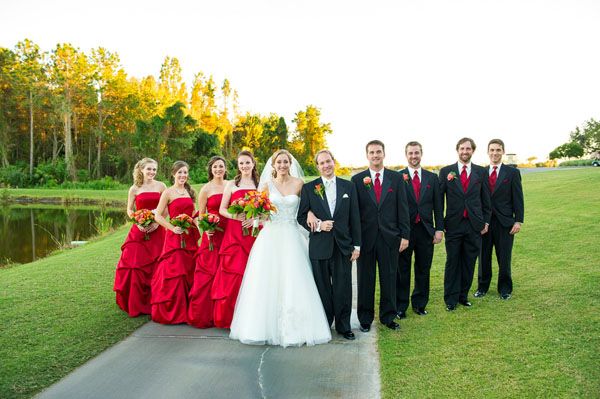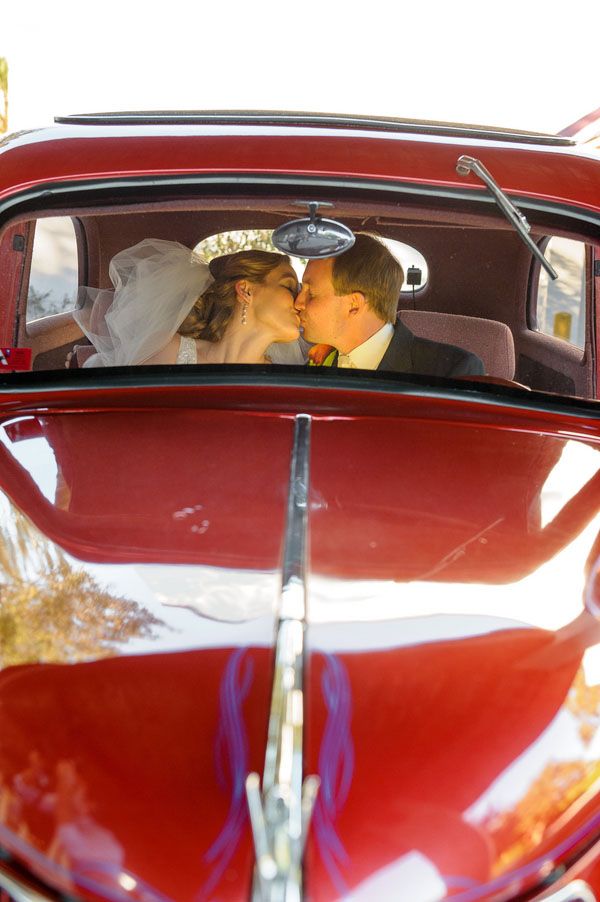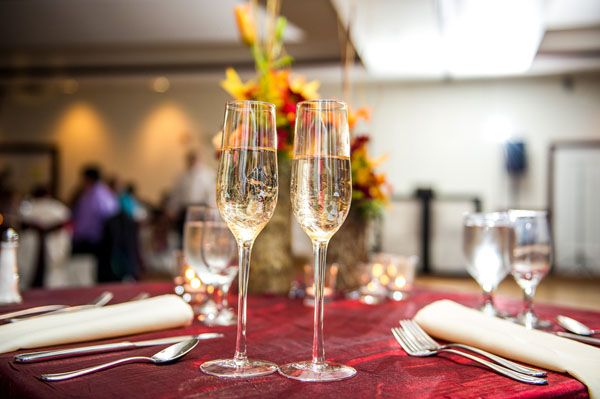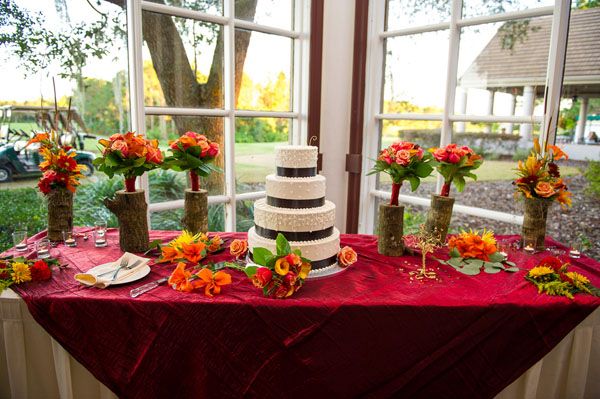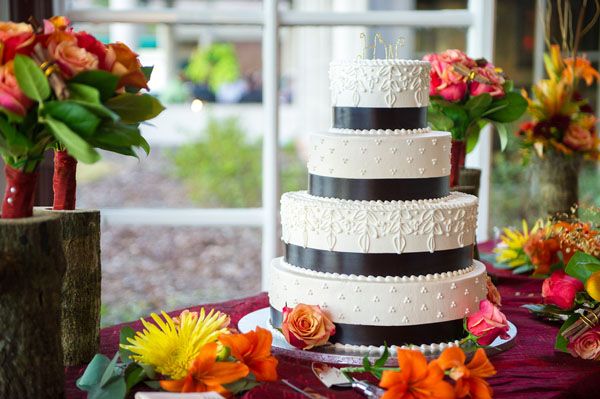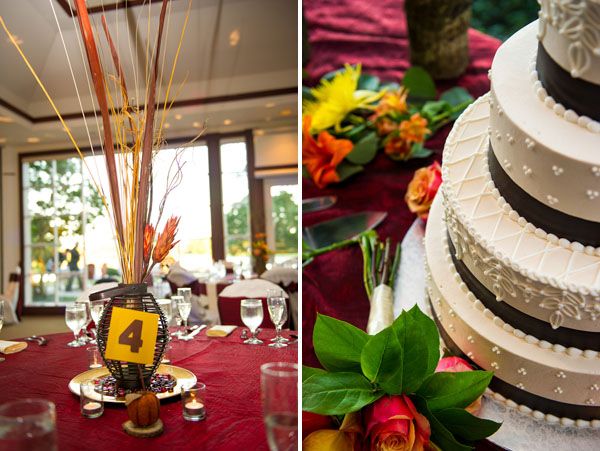 Thanks so much to Andi Diamond Photography for submitting this gorgeous wedding!
From the photographer:

Heather and Willy have such a sweet love story. They met while working at a pet store – he with his love for salt water aquatics and she with her love for animals. Over the years these goofy best friends developed a natural love for each other, becoming husband and wife in October 2012. Their gorgeous autumn wedding at Tampa's Hunter's Green Country Club was the perfect blend of modern and traditional, with custom fall decor that brought the families together. Congratulations Heather and Willy!

Congratulations to the happy couple!
Photographer: Andi Diamond Photography
Hair Stylist: Cindy Buckley
Caterer: Hunters Green Country Club
Floral Designer: Whidden Florist
Reception Venue: Hunters Green Country Club
Dress Store: David's Bridal
Cake Designer: Publix
DJ: DJTampacom
Bridesmaid Dresses: David's Bridal
Event Venue: Christ our Redeemer Lutheran Church
If you would like to see your wedding photos featured on our blog, feel free to email them to onasweetnote@weddingstar.com or submit them through your Two Bright Lights account.
Please include the name of the happy couple, wedding date and location, vendors, and any other information you'd like to include about the venue, decor and overall theme or inspiration of the wedding.
If you are not the photographer then you must get permission to use their photos before you submit them, and please include their name and website for photo credit purposes. Photos will be featured as space permits.
Of course, we would love to see our own stuff in action! If you have photos featuring any of our Weddingstar products, please submit them.
Like us on Facebook
Follow us on Twitter
See our pins on Pinterest