Bold colors, a touch of vintage and charming details are all combined in this one-of-a-kind wedding. The Bride's dress, simple, elegant and a detour from the popular strapless sensation is an absolute work of art.
A few details you won't want to miss include; the love bug guestbook, the stunning bouquets (each one is different), the cupcake stand… and yes. Those are S'mores. And mustaches.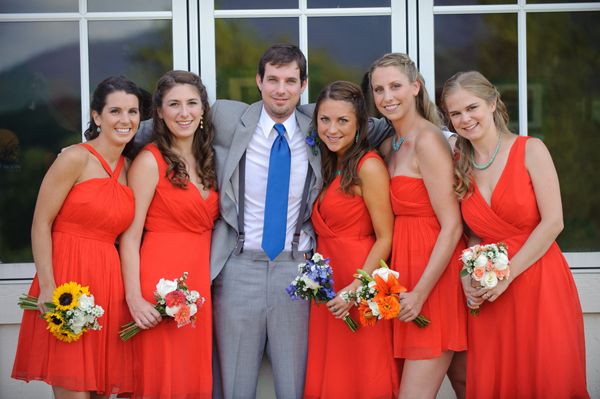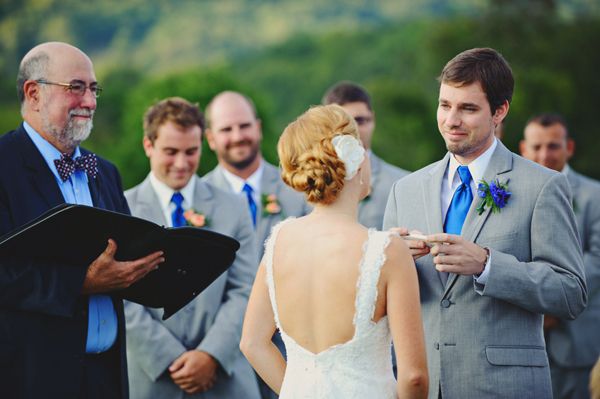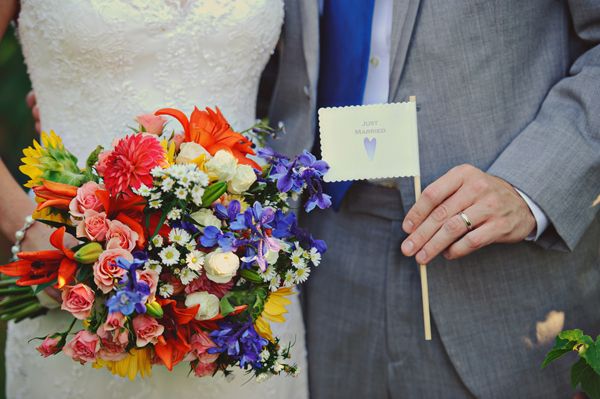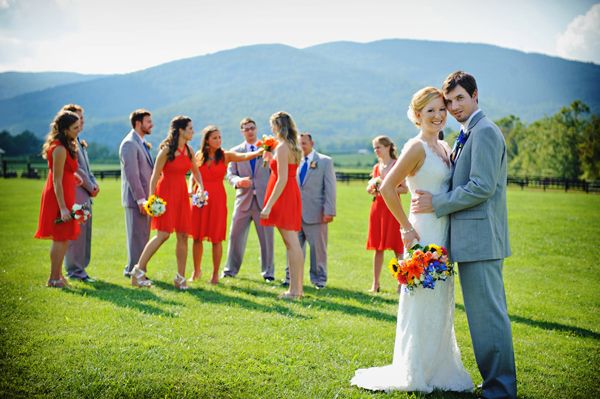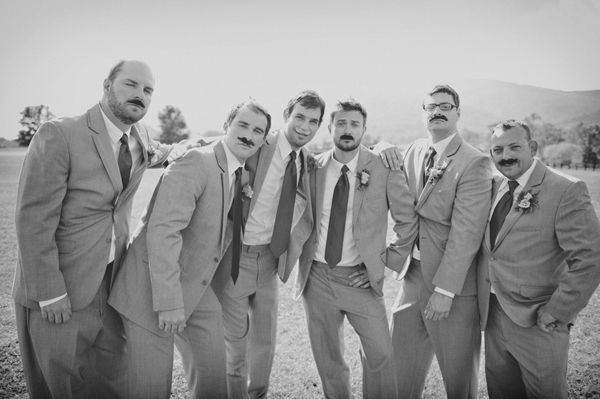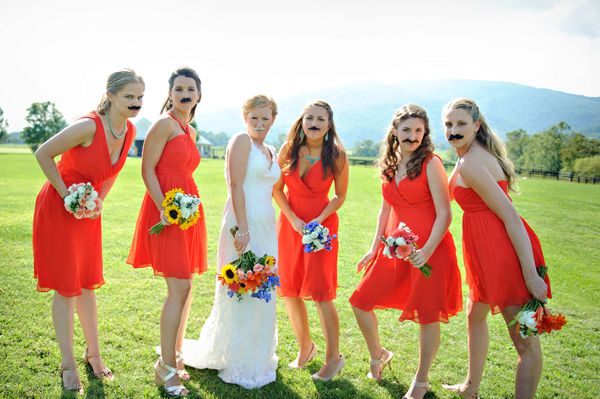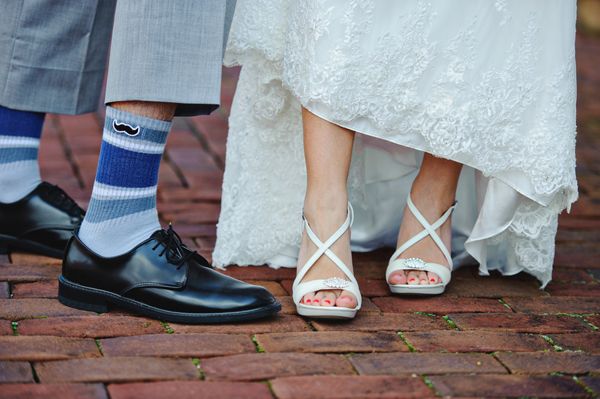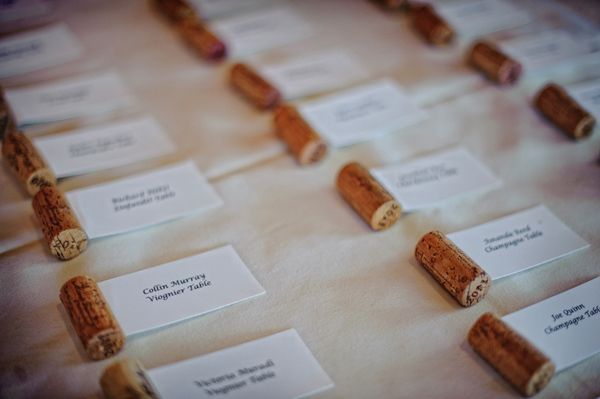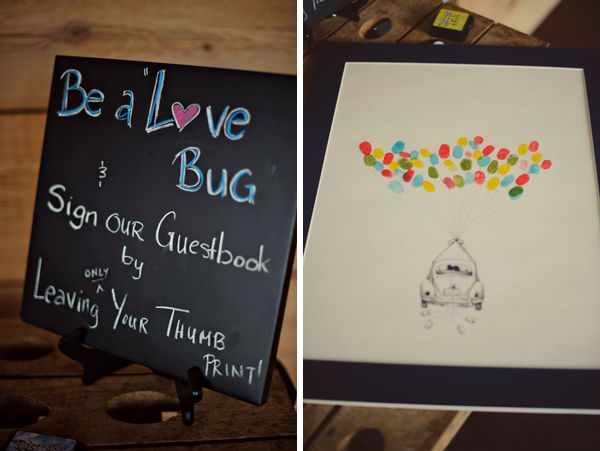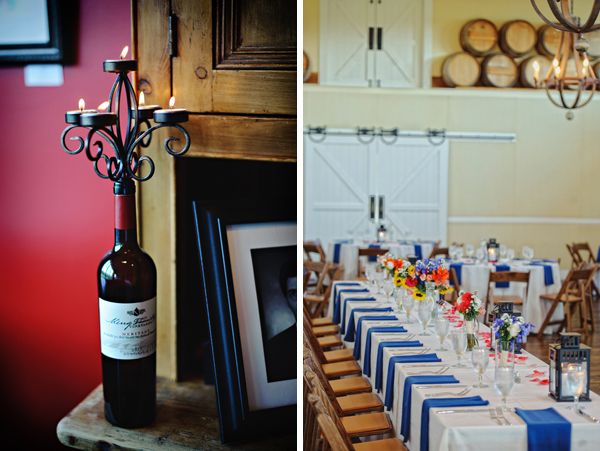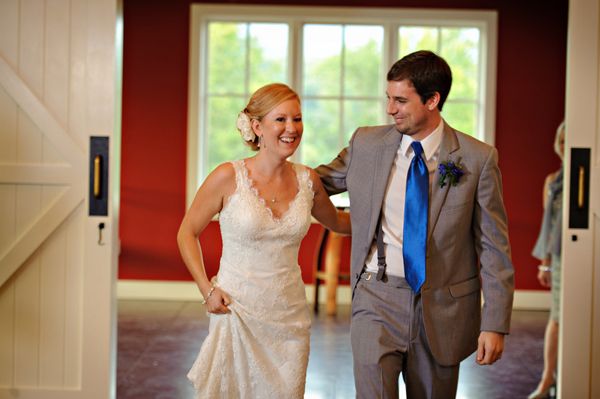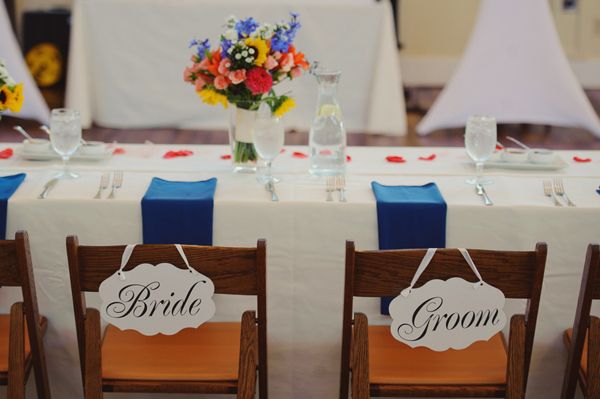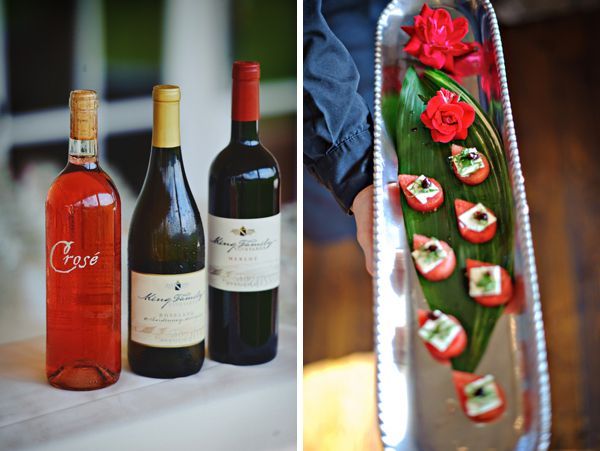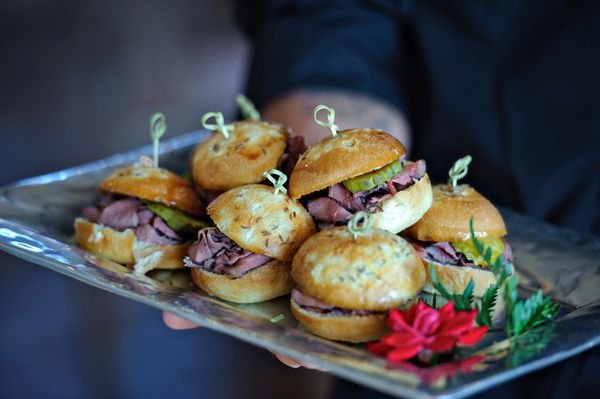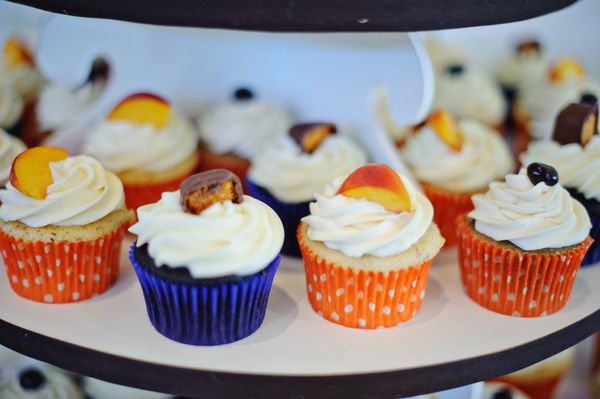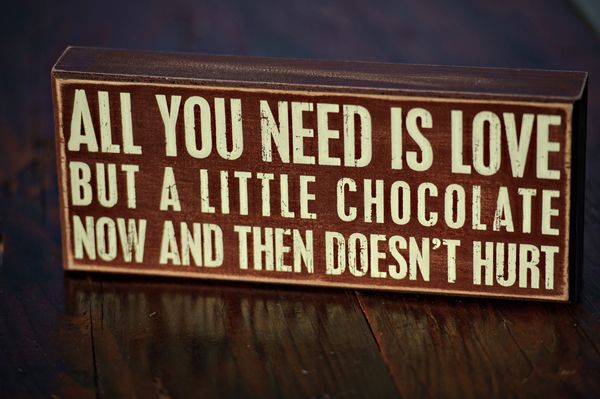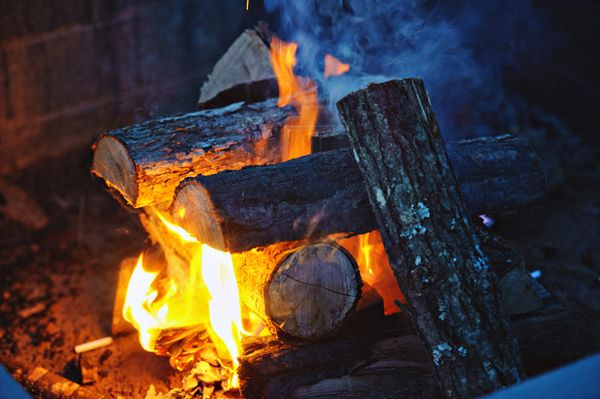 Interview with the Bride from their photographer:

  Any other details unique to your wedding?
We are having a s'mores station, fire pit, and sparkler send off. We are also having a family friend perform songs during our ceremony that are songs he played in a band that he was a part of with Ryan's late father, so there is a lot of sentimental meaning to our songs.
A little bit about you two, and how your wedding reflects who you are?
Ryan and I hold our relationships with our family and friends to be the most valuable things in our lives. We wanted to be sure everyone's needs were met, and add thoughtful touches to the gifts, favors, etc. that we gave our guests at the wedding. We are also very sentimental and created a "memorial" table to honor loved ones who could not be with us on this special day. Our song selections were also very thought out and we love to eat, drink, and have fun- and we hope this is what our wedding will reflect!

I wouldn't hesitate to say that the Bride and Groom absolutely managed to achieve the wedding of their dreams.
Congratulations to the happy couple!
Ceremony venue – King Family Vineyards
Reception venue – King Family Vineyards
Florist – Verde Natural Florals (Sandy Goodson)
Cake – Randi Sponenberg
Bride's dress – Robert Bullock (from Jingles Bridal Shop in Richmond)
Hair – Salon Druknya
Makeup – Jeanne Cusick
Bridesmaids apparel – "Vivid Poppy" J. Crew dresses (each girl picked their own style)
DJ – Dennis Payne of Playback DJ
If you would like to see your wedding photos featured on our blog, feel free to email them to onasweetnote@weddingstar.com or submit them through your Two Bright Lights account.
Please include the name of the happy couple, wedding date and location, vendors, and any other information you'd like to include about the venue, decor and overall theme or inspiration of the wedding.
If you are not the photographer then you must get permission to use their photos before you submit them, and please include their name and website for photo credit purposes. Photos will be featured as space permits.
Of course, we would love to see our own stuff in action! If you have photos featuring any of our Weddingstar products, please submit them.
Like us on Facebook
Follow us on Twitter
See our pins on Pinterest