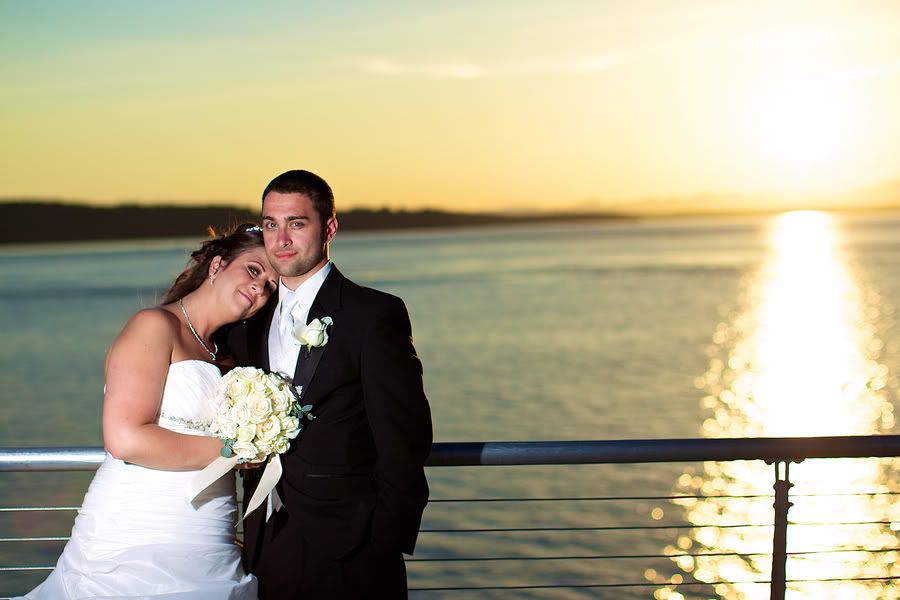 This bride and groom have huge personalities, and their fun-loving attitudes really shine through every aspect of their princess themed wedding on the golf course.
This spectacular wedding features an outdoor ceremony with an incredible view, a vibrant purple color scheme and sweet personalized guest favors that really tie it all together.
Erin Stevens and Jakob Zaborac were married on June 4, 2011 in University Place, Washington, United States.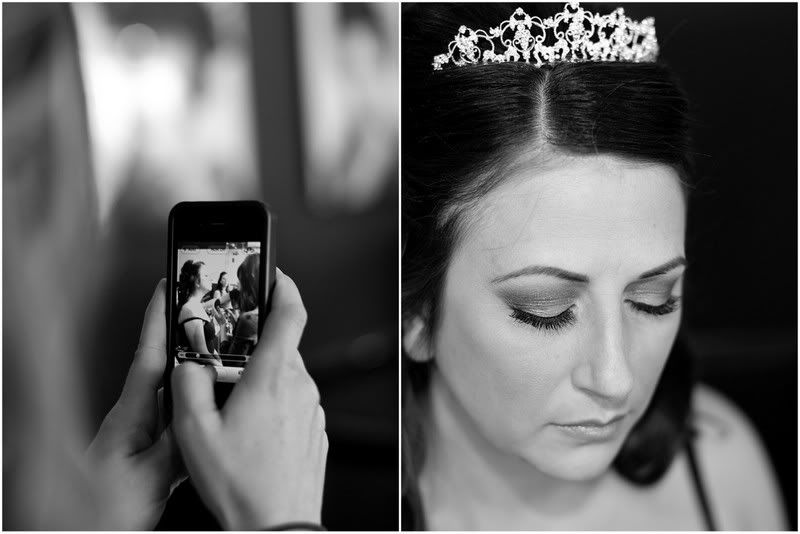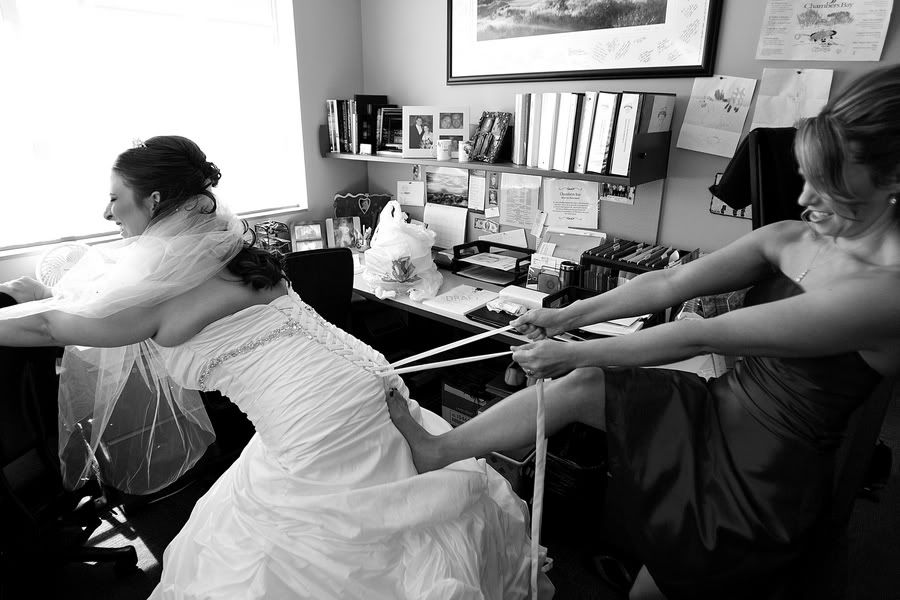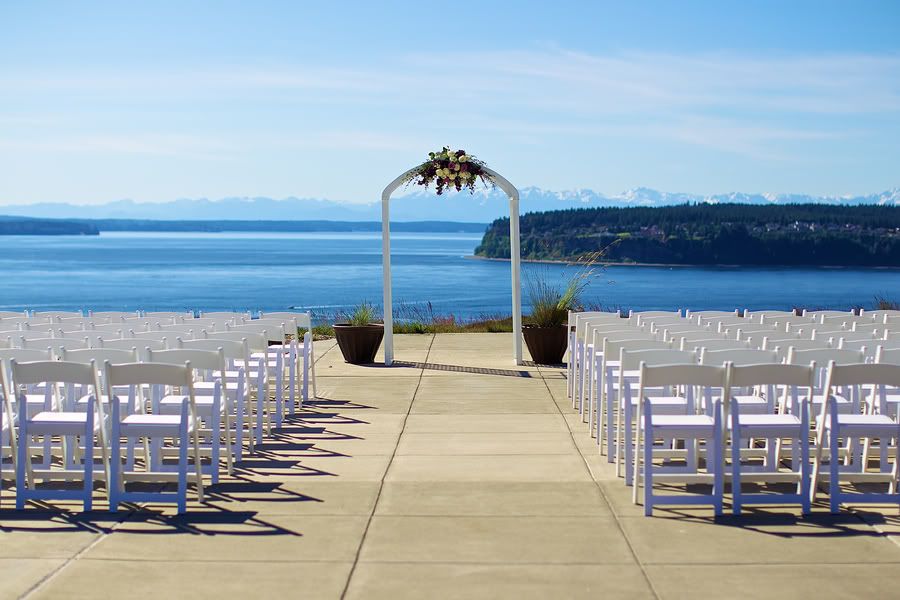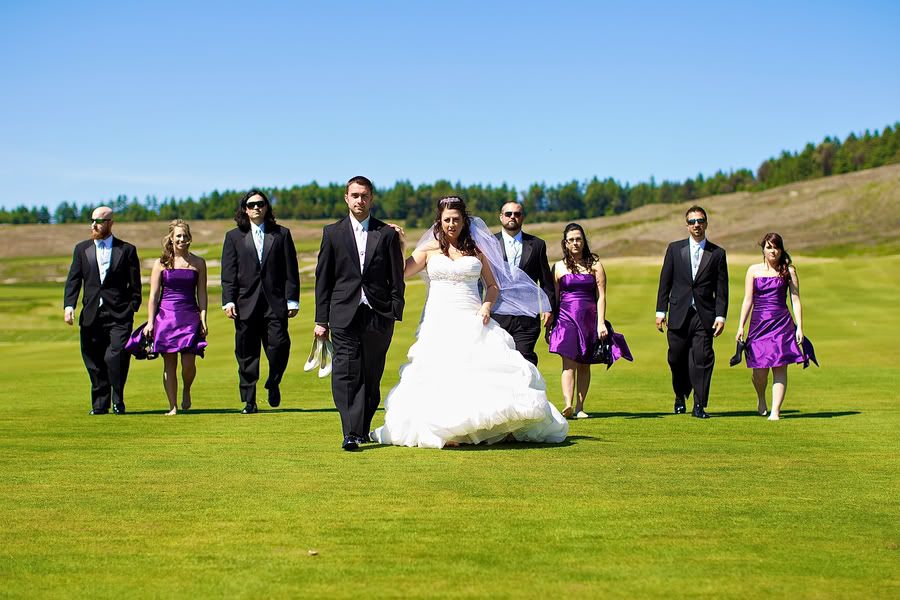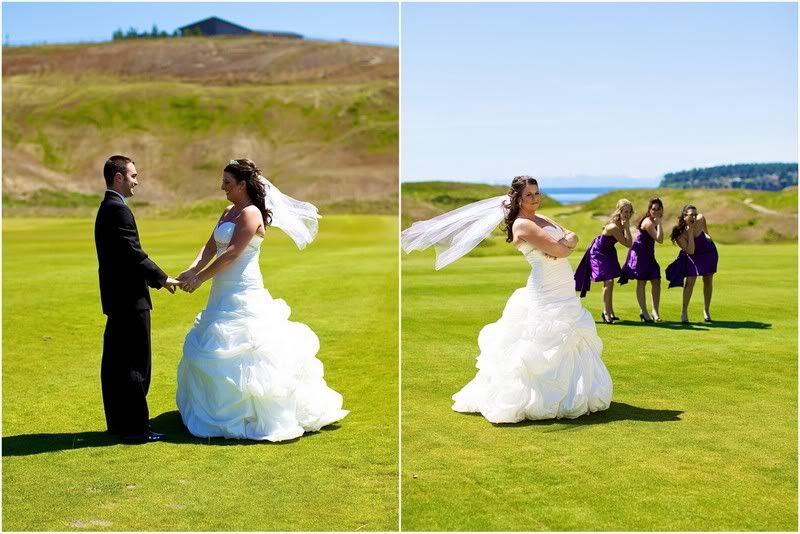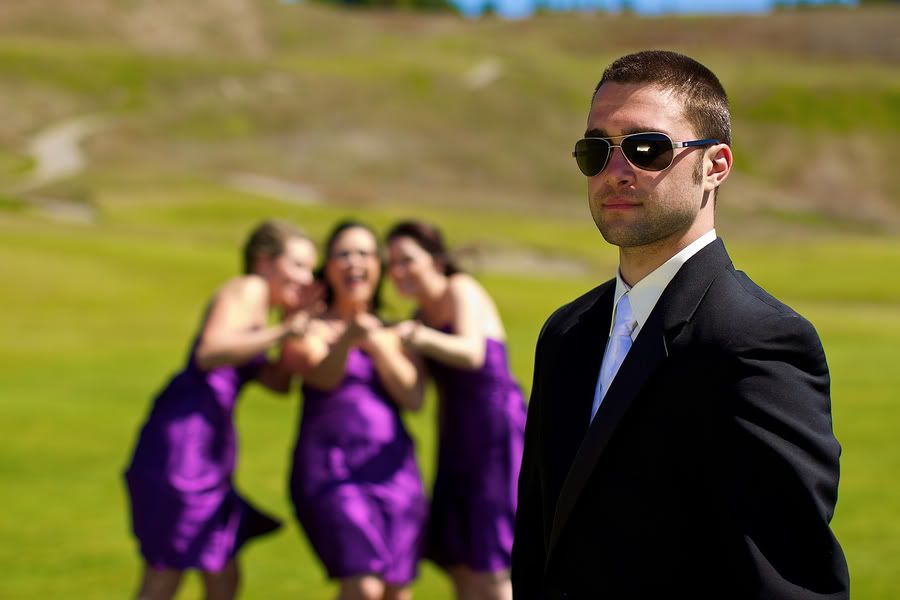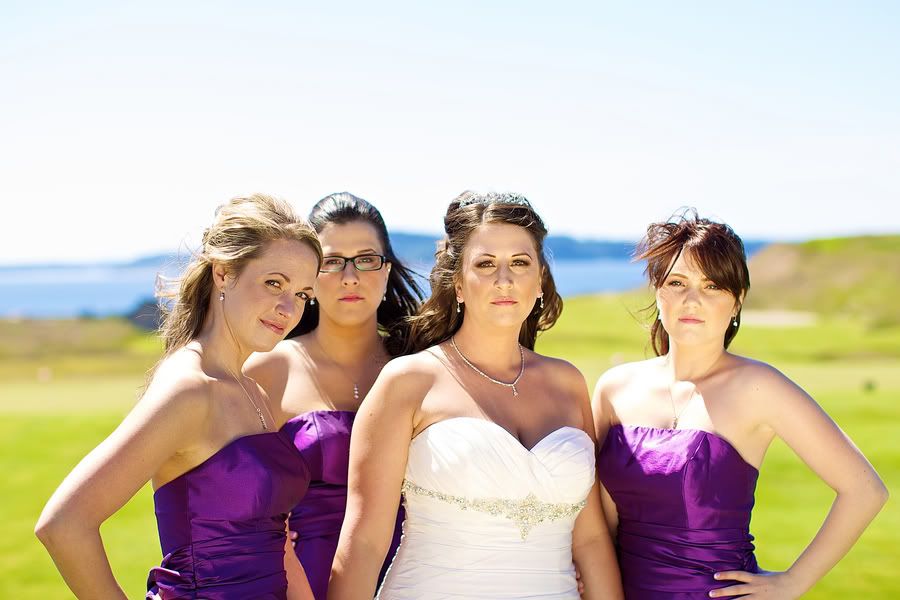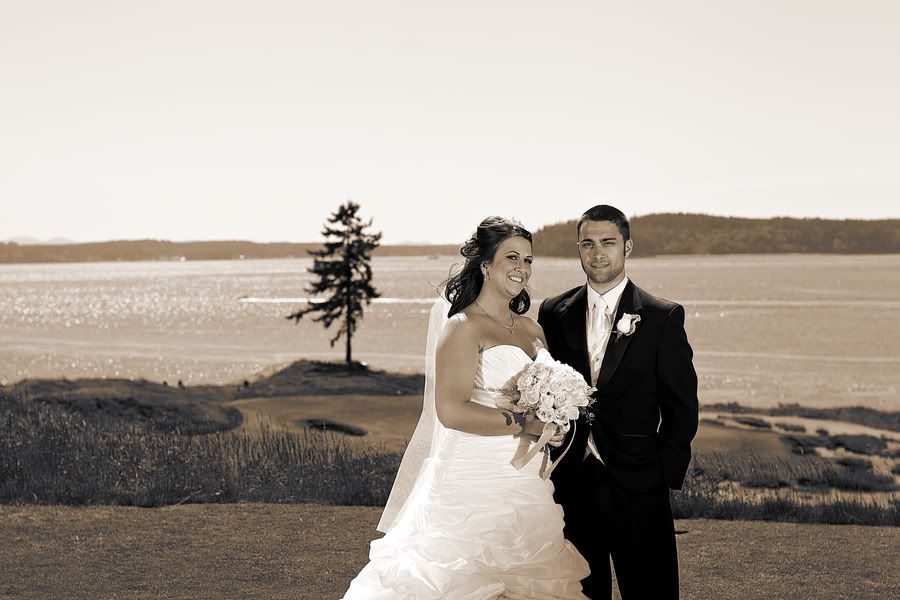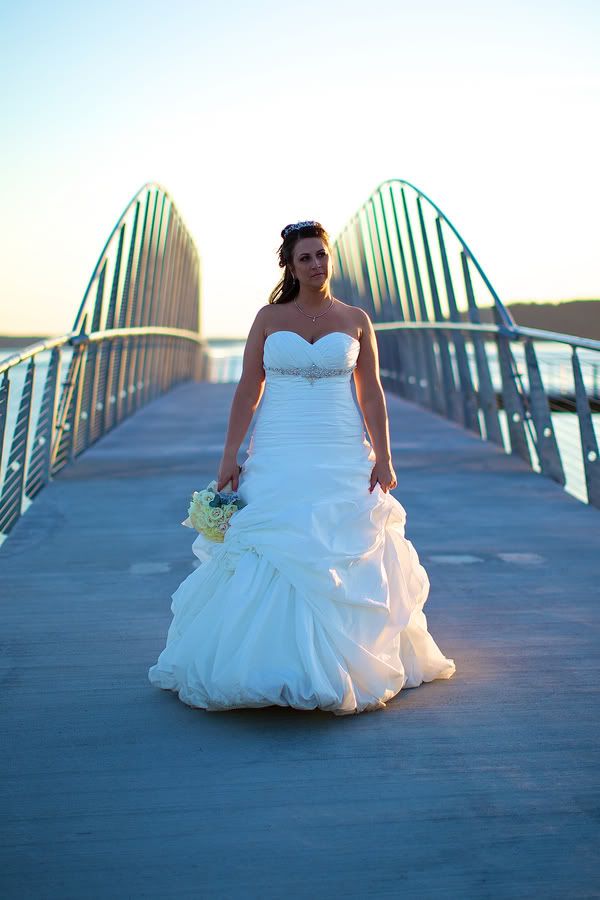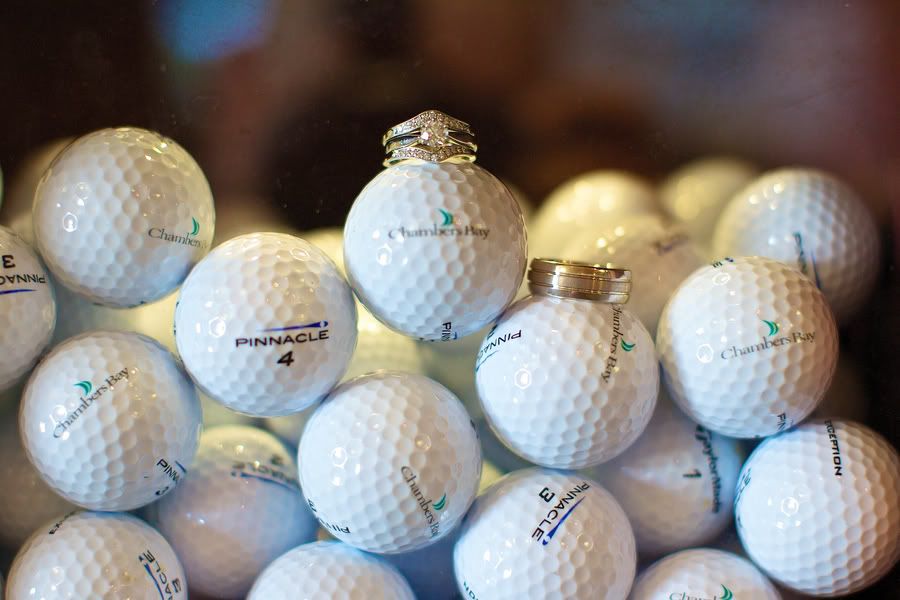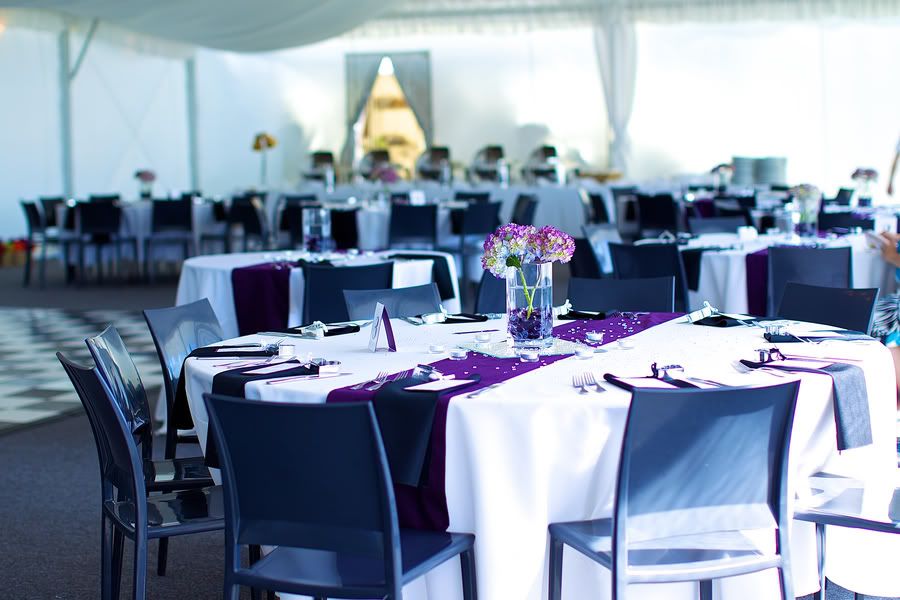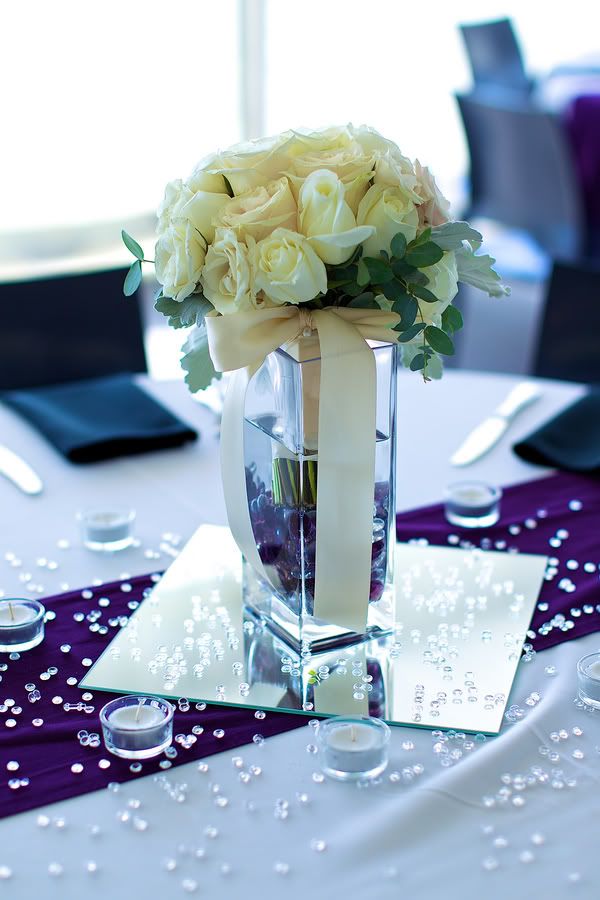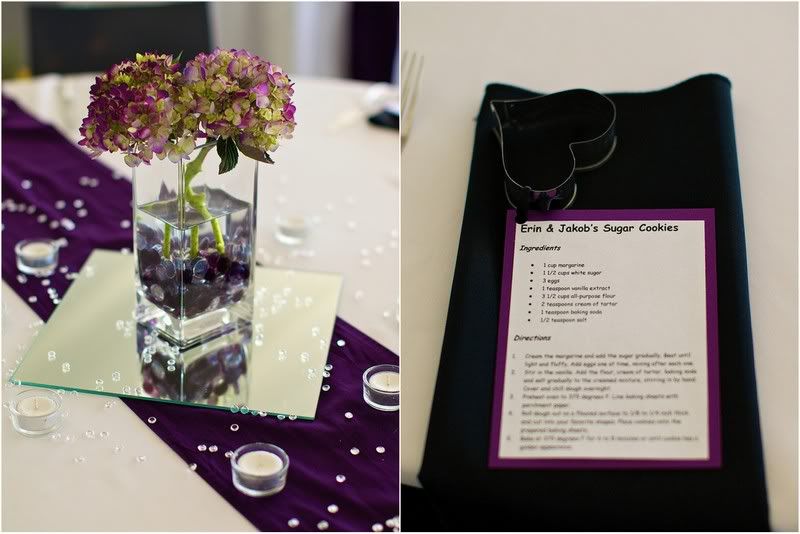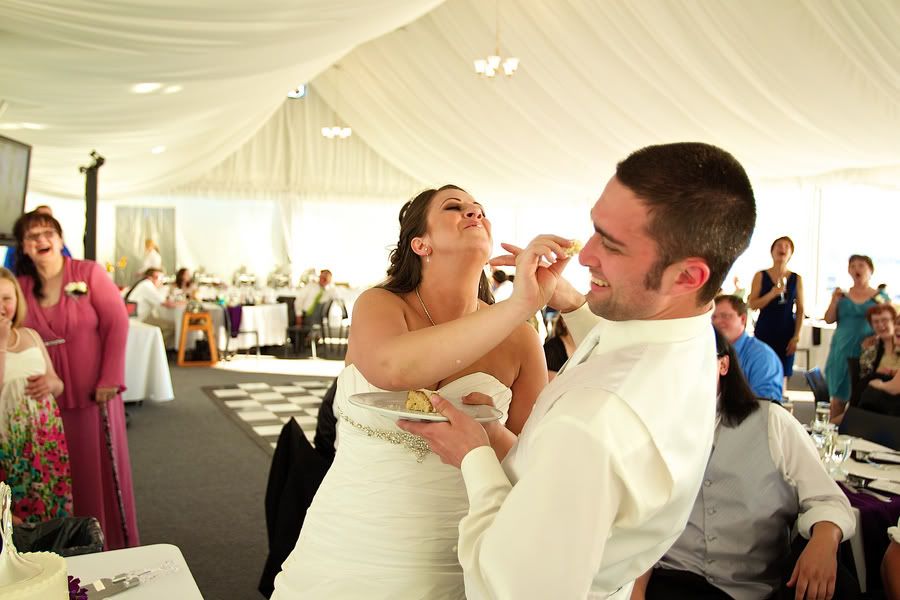 From the photographer:

A golf course wedding with a princess theme — amazing!
When we out to take photos after the ceremony so many kids came up to the bride and thought she was a real princess…waving and pointing, and hugging her.

Congrats to the happy couple, and big thanks to Aric & Angie Photographers for submitting these photos!
Happy weddings!

Reception Venue: Chambers Bay Golf Course
Event Planner: Amy Rathbone
Photographer: Aric & Angie Photographers
Floral Designer: Metropolitan Market
Cake Designer: Celebrations Cakes
DJ: Leujam Entertainment
Hair Stylist: Brassfields Day Spa
Makeup Artist: Brassfields Day Spa
Tuxedo and Mens Attire: Men's Wearhouse
Officiant: Gil Quante
If you would like to see your wedding photos featured on our blog, feel free to email them to onasweetnote@weddingstar.com or submit them through your Two Bright Lights account.
Please include the name of the happy couple, wedding date and location, vendors, and any other information you'd like to include about the venue, decor and overall theme or inspiration of the wedding.
If you are not the photographer then you must get permission to use their photos before you submit them, and please include their name and website for photo credit purposes. Photos will be featured as space permits.
Of course, we would love to see our own stuff in action! If you have photos featuring any of our Weddingstar products, please submit them.
Like us on Facebook
Follow us on Twitter
See us on Pinterest