Seeing as it is Christmas Eve, I thought we should celebrate by focusing on sweet love. This engagement photoshoot is so full of happiness that I knew immediately it was exactly what I wanted to feature today. Every picture submitted by Justine Russo Photography was exquisite – choosing just a few of these breathtaking engagement photos was next to impossible!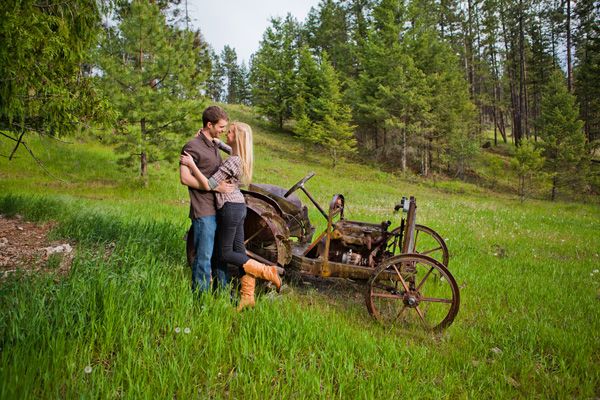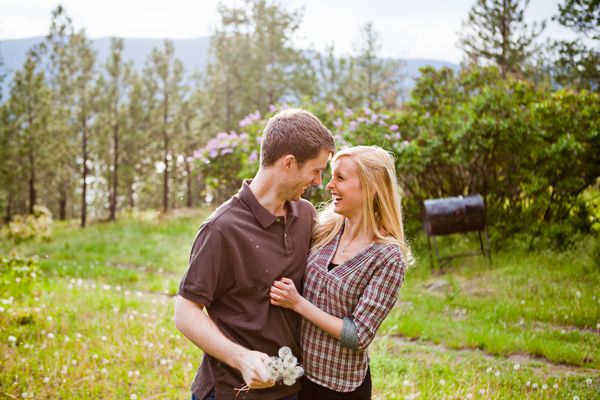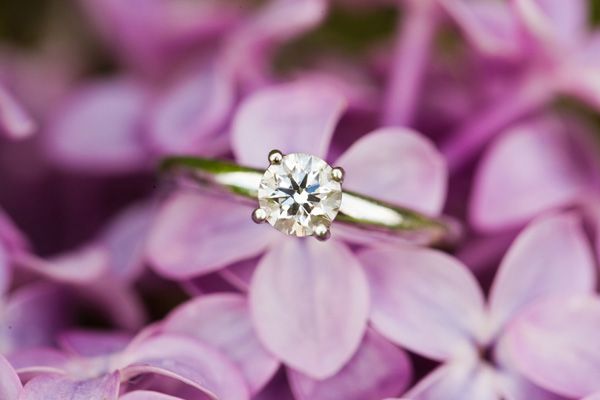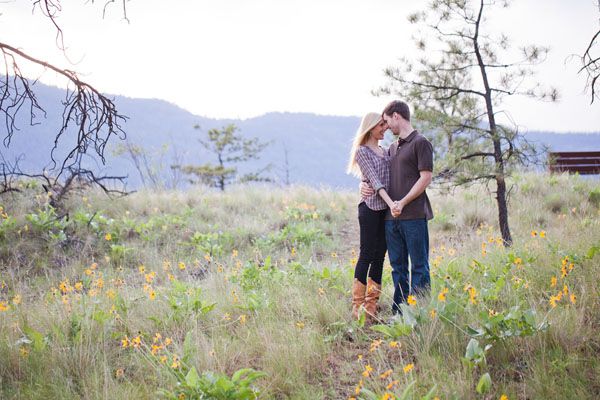 Love the lilacs – they're such a beautiful color!
Thanks so much to Justine Russo Photography for submitting this gorgeous photoshoot!
From the photographer:

Mark and Rianna met their first day of Law school at UBC in Vancouver when they chose seats next to each other! When we met at Mark's parents house in Winfield BC, it was DOWNPOURING rain 🙁 We were discussing whether or not to reschedule! These two are so adventurous and up for anything that they opted to just go for it! We headed up to the top of his parents property which was overlooking Okanagan Lake and by the time we reached the top, there was the most stunning sunset waiting for us! My favourite thing about these two was how incredibly in love they are! You can't help but smile when they are around! From the couple Rianna – "Mark proposed while we were snowshoeing at Big White Ski Resort in Kelowna….during an idyllic, peaceful snowfall that was so perfect! Mark is the one for me because he's there for me no matter what! We have so much fun together and I don't think I've ever met anyone I have so much in common with before. He is intelligent, caring, handsome, but most importantly he keeps be grounded!" Mark – "Rianna is the one because she's my best friend, my co-adventurer, she's my counsellor, she's my first thought when I wake up and my last one before I go to sleep. Shes just who I love. She makes me feel like I am her #1!"

Have a Merry Christmas everyone and I'll see you on Boxing Day!
Photographer: Justine Russo Photography
If you would like to see your wedding photos featured on our blog, feel free to email them to onasweetnote@weddingstar.com or submit them through your Two Bright Lights account.
Please include the name of the happy couple, wedding date and location, vendors, and any other information you'd like to include about the venue, decor and overall theme or inspiration of the wedding.
If you are not the photographer then you must get permission to use their photos before you submit them, and please include their name and website for photo credit purposes. Photos will be featured as space permits.
Of course, we would love to see our own stuff in action! If you have photos featuring any of our Weddingstar products, please submit them.
Like us on Facebook
Follow us on Twitter
See our pins on Pinterest