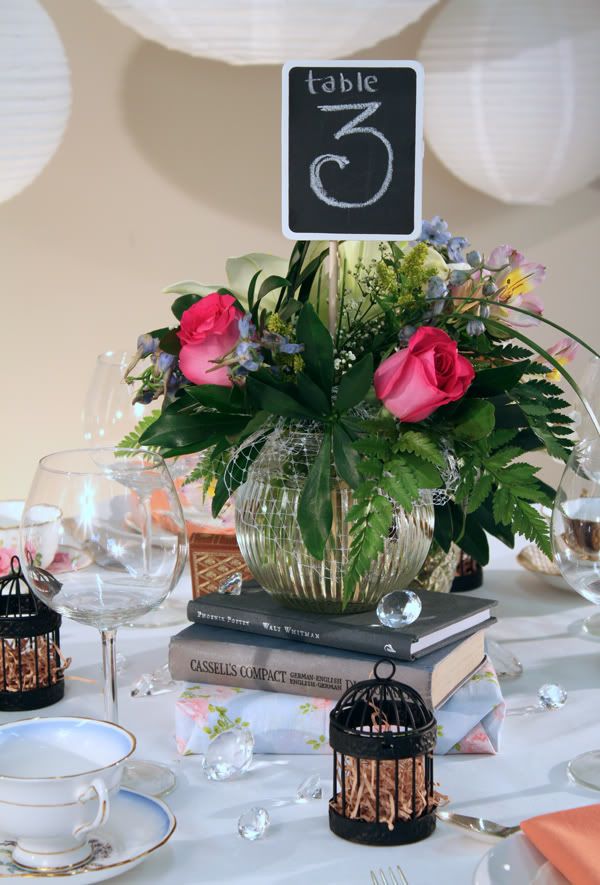 This post will walk you through our interpretation of a vintage table setting and give you tips on how you can create a similar style of your own!
Few of the items that were used in this photoshoot are genuinely vintage, rather they were chosen for the style they portray.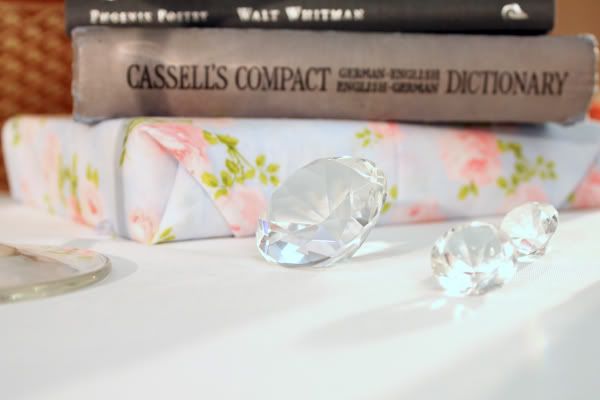 Using books as part of the centerpiece gives it some authenticity, many hardcover books will look like this beneath the paper jackets that are used to protect them. If you're thinking of incorporating books into your centerpieces, make sure you don't spill any water on them!
The next decor aspect that helps to solidify the theme are the cup and saucer sets. These carry on the soft theme while adding classic floral accents and a bit of whimsy. As you'll notice, each cup and saucer set is different, and yet they complement the theme perfectly. Utter similarity is not required for a table setting. Often it is the variation that makes it interesting, and of course less structured.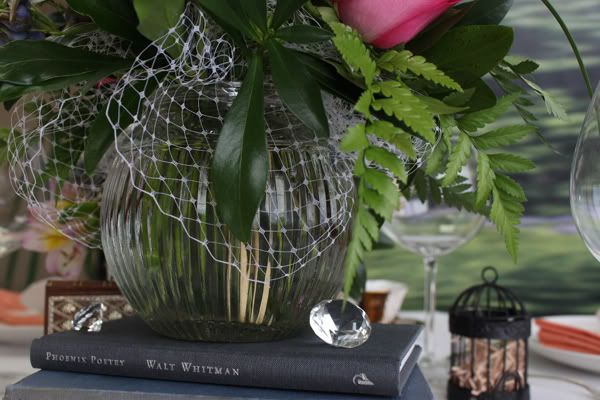 The centerpiece is simple and soft, with a few roses that blend with the cup and saucer sets as well as the wrapping paper that covers the bottom book. The flower arrangement wasn't quite vintage enough when we received it, so we added a birdcage wedding veil for texture. Any wide netting would have worked but the veil was ideal for what we wanted.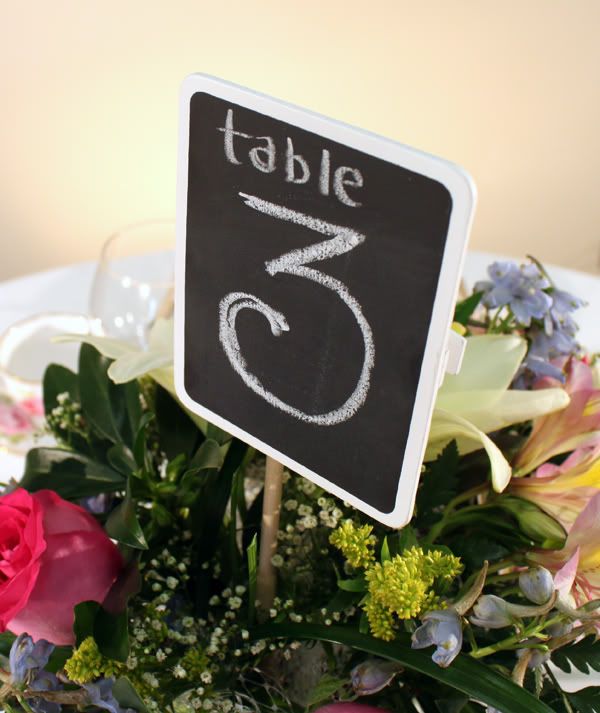 To the centerpiece we also added a wooden blackboard which we mounted on a dowel. A chalk number written on the blackboard indicates the table number.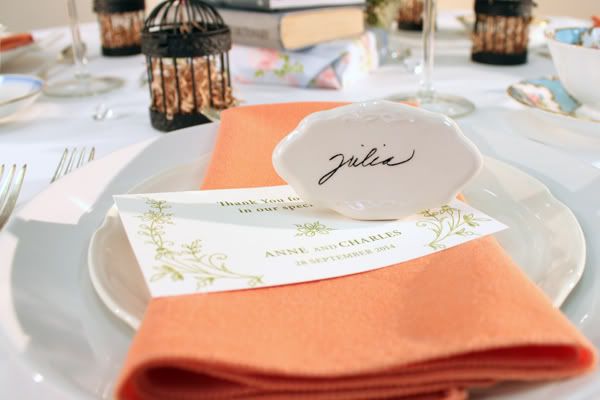 The place settings are extremely simple; white china, a napkin, place card and a small note from the Bride and Groom. The napkins make peach the dominant color, because of this the entire appearance of this setting can be changed simply by using different color napkins and thus changing the color palette.
The ceramic place card holder is also simple, with the name of the guest written directly on it. Clean lines like this and an uncluttered setting are ideal if you want to create a polished look.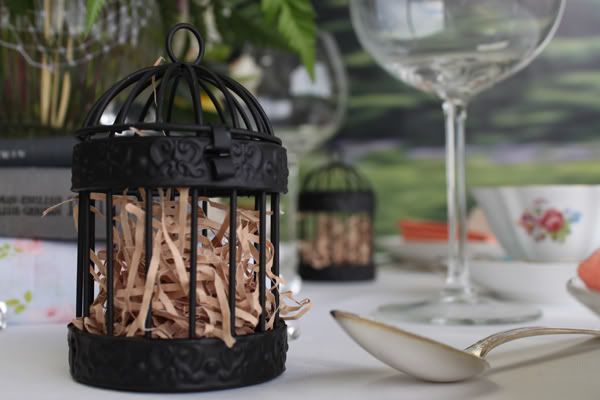 Finally, miniature birdcages were added to the table. The dark color adds some much needed contrast and the delicate detail helps to complete the overall setting.
The Weddingstar products included in this post are the; Paper Lanterns, Miniature Birdcage Favor, Ceramic Place Cards, Table Glam, Birdcage Veil, Forget Me Not Stationery Collection and the Miniature Wooden Blackboard.
Please feel free to share your thoughts on this theme, we'd love to know what you think! We will be doing many more photoshoots in the future and your comments will help us shape them.
Watch the making of this photoshoot here on WeddingstarTV!