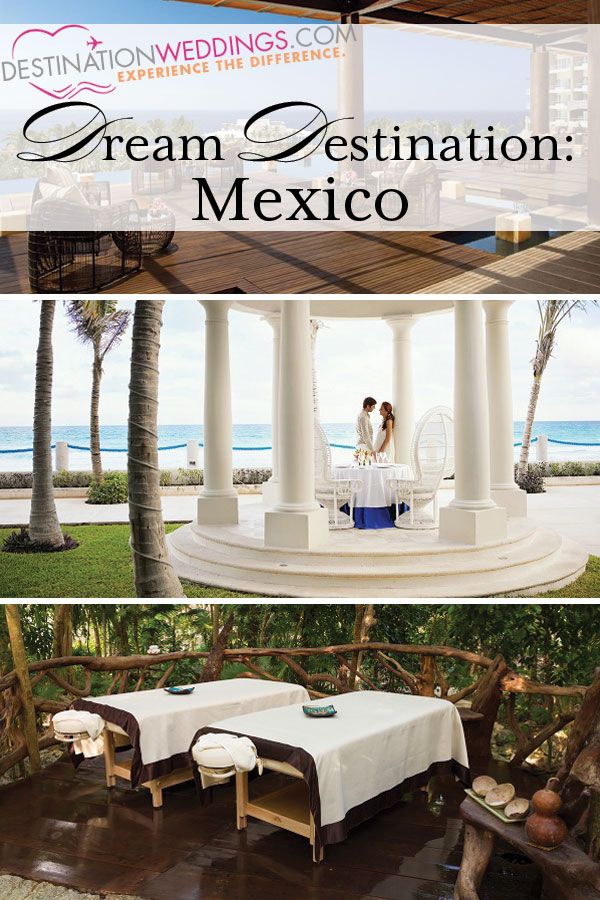 Amazing photo opportunities. Time to hang with your best friends and family by the pool. A wedding experience that lasts over several relaxing days, rather than a blur of four hours.
There are so many reasons to choose a destination wedding over a traditional wedding.
But what some couples don't realize, is that destination weddings typically cost less than a traditional wedding. If you are a couple that wants to get married away without breaking the bank, Mexico is a terrific spot to start your destination wedding search! Ask anyone who has been to Mexico and they will tell you that you'll be sure to find great weather, beautiful beaches and friendly locals. Some of the most affordable locations include:
For a town oozing with Mexican charm and known for its friendly locals and incredible sunsets, look no further than Puerto Vallarta. Luckily, there are several budget-friendly resorts in this region. The Now Amber Puerto Vallarta (featured below) is a fantastic option for couples who want to invite kids to their wedding but don't want to sacrifice on location, amenities and food!
Cancun is a town for the couple who wants it all: gorgeous beaches, non-stop nightlife and interesting excursion opportunities. Barcelo Tucancun Beach is a family-friendly, all-inclusive resort situated on the northeastern tip of the Yucatan Peninsula, encircled by the warm turquoise waters of the Caribbean. There is no shortage of memorable and picturesque wedding ceremony locations in Cancun and at the Barcelo Tucancun Beach!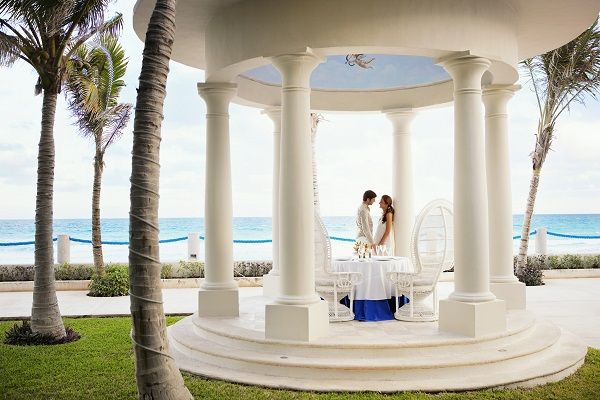 The Riviera Maya coastline is comprised of smaller resort towns and villages, including Tulum, Puerto Morelos and Playa del Carmen, each with their own vibe. What all the towns have in common is unspoiled white sand beaches and countless options for recreation and shopping. For a resort that matches your budget and keeps you and your guests entertained, take a look at Sandos Caracol Eco Resort & Spa. Located in Playa Del Carmen, this family-friendly resort is a nature-lovers paradise with its cenotes, mangroves and natural lagoons.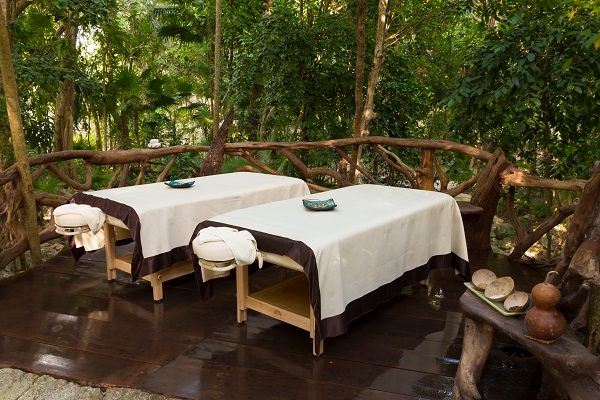 For more details on these Mexican hotspots and additional inspiration on properties with affordable ambience, visit DestinationWeddings.com to start planning!

Destination Weddings Travel Group is comprised of four, full-service planning sites that specialize in celebratory travel across the globe. By combining the personal service and expertise of more than 200 certified specialists with resort partnerships in over 42 countries, customers are afforded a premier one-stop experience. From destination weddings, honeymoons and vow renewals to birthdays, anniversaries and family reunions… we have your perfect destination.