Today's real wedding took place in beautiful Florence, Italy.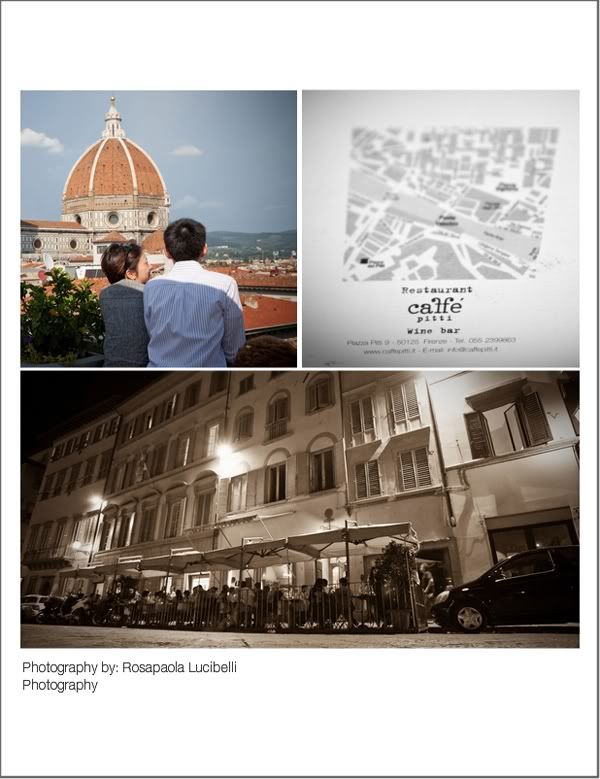 Both the ceremony and the reception were held at a charming hotel, the Riva Lofts, Florence.
The Dress
The Bride's beautiful red dress is a perfect accompaniment to the romantic outdoor atmosphere of the wedding. Would you ever consider wearing a non-white wedding dress?
The Decor
The Cake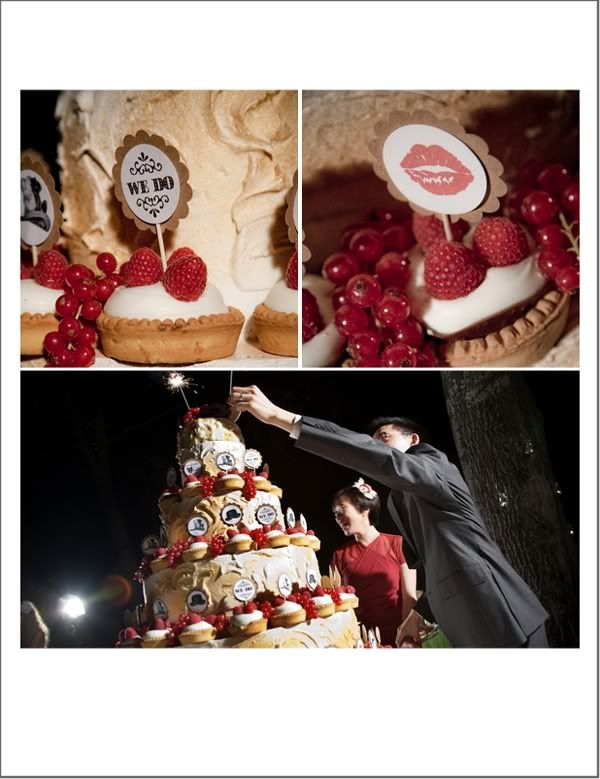 I love the touch of whimsy that this delectable looking cake adds to the wedding. It has just the perfect combination of personality and design. How adorable are those miniature signs??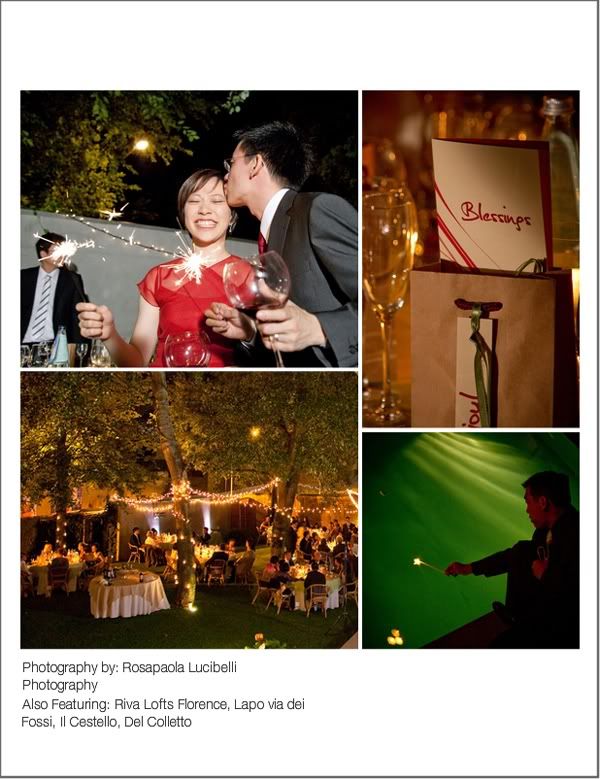 Small floating candles were lit on the surface of the pool which graced the grounds of the hotel. When darkness descended, the rest of their night was lit by candles and lights that mimicked the beauty of the stars.
Thank you so much to Rosapaola Lucibelli Photography for submitting this lovely wedding!