Tips for the DIY or budgeting bride
If you don't have a planner and don't want to spend a down payment on your wedding day but still want to make it memorable, don't fret! It's the unique details and personal touches that you put into the day that will make it unforgettable.
Wedding Attire
Maybe you've got your heart set on a designer gown but you already know that you simply can't afford the big designer price tag. Take a picture of the details that you love about this gown and gather your bridesmaids for a day of serious dress shopping. You might be surprised at what you can find in your price range without compromising your dream wedding gown. Sometimes it's finding the perfect accessories that will create the look you want, for less.
My favourite head pieces: Left #8967-Single Fantasy Bloom in Champagne. Right #8221-2 Tier Standard Tulle Veil. Center #8052 – These"LOVE" plates set make a wonderful statement for any gathering.
Wedding Day Accessories
You may have seen a decor idea or centerpiece that was love at first sight but way out of your budget. Don't let that get you down. Instead, focus on what it is that you love about it so much. If it was the color, try adding a dash of that color in an alternate accessory. If it was a container or vase of some sort, source out similar materials that will create the same visual impact. Not only will you stay within your budget, but in the process you will be putting some of your own personality into it.
There is loads of inspiration out there for budgets big or small. It's just a matter of knowing where to look. Take notice of that spectacular window display you saw as you walked by your favourite store. Perhaps it was the way they displayed a product in a unique way or how they combined vintage objects with modern objects that created their stunning display. The same elements that made it stand out can all be used to inspire your centerpieces, favours, color palette, decor and even your cake.
Gifts
It truly is the thought that counts and not the dollar signs. Customizing a gift is one of the best ways to tell someone that they mean a lot to you on your wedding day. Whether it is with color or with personalization options don't let your budget limit you, work with it.
–Gifts are one area that can be costly. Luckily we offer a variety that will suit most budgets-
Helpful tools
Tools such as a mood board will help you along the planning process. Mood boards can be made up of magazine clippings or even paint and fabric swatches. Mood boards allow you to play the planner by developing a theme with the different pictures and swatches placed on the board.
When you are out and about and you find something inspiring, jot down those ideas or if you're artistic quickly sketch them. Even better, with permission, take a picture with your trendy gadget. When you meet with your florist or other wedding vendors, bring the mood board along to help them understand your vision.
All it takes is a little inspiration to get your wheels turning. You will not only be saving money for the dream home or honeymoon you both have been wanting but you will also leave your guests admiring your designer talents and the wonderful memories of a unique wedding they've attended.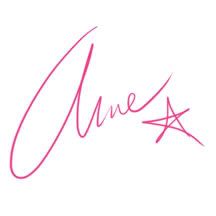 Behind the Scenes At a Weddingstar Photoshoot
Around the Garden