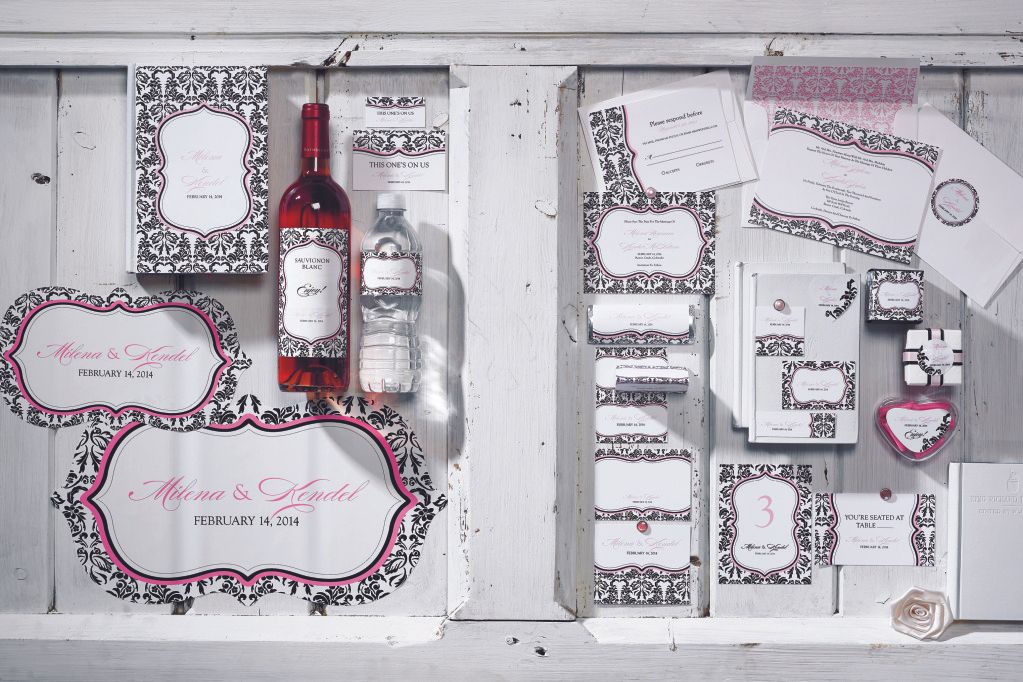 Love Bird Damask Stationery Collection #1044
Here at Weddingstar, our uniquely designed, personalized stationery is something we take great pride in, but none of it would be possible without our über talented print team!
Here, Sue and Devon share some insider tips on how to make your stationery unique and personal, and how to choose the wording styles that suit you and your wedding style best!
Adding a Personal Touch
As the Print Production Assistant for Weddingstar, I am privileged to get a quick glimpse at numerous engaged couples' stationery. Every time I see a new design or product, I am astounded by how creative our Design Team really is.
Although I believe I am a traditionalist by nature, when I see the extra personal touch the Bride and Groom have requested, I know they are truly unique to each other and those in attendance.

Baroque Paper Frames Lg #9142 Sm #9141 | Pinwheel Poppy Escort Card #1048-05 | Eclectic Patterns Small Drink Ticket #1017-10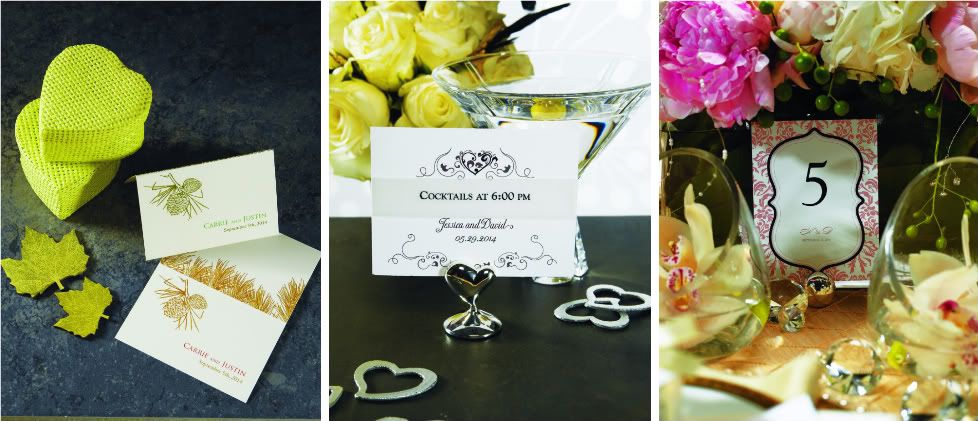 Evergreen Place Card #1050-32 | Heart Filigree Note Card #1037-04 | Love Bird Damask Table Number #1044-06
The choice of theme and color is important, but with a quirky comment on a personalized wine bottle label, that "Consumption of the 'red liquid' could cause unexplainable dance moves" or the white wine "Could result in excessive flirtation", I know what a fun couple the soon-to-be newlyweds must be.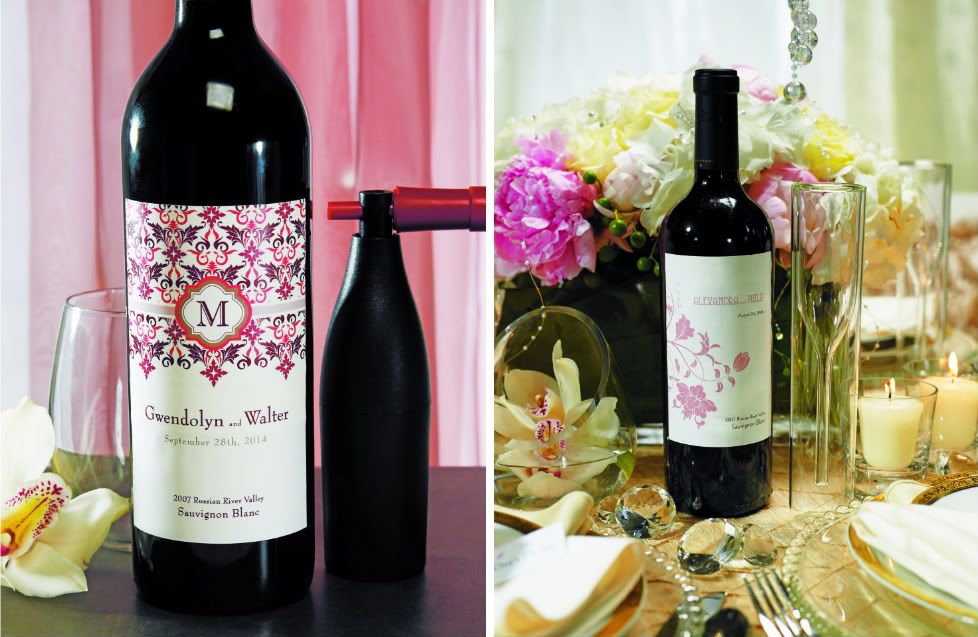 Lavish Monogram Wine Label #1016-14 | Floral Orchestra Wine Label #1052-14
It is their way to set the mood of their special day. While going with the "Something Old, Something New" type of traditions is somewhat expected, I hope to continuously see the special touches and smile when I imagine exactly what a hidden message may actually mean.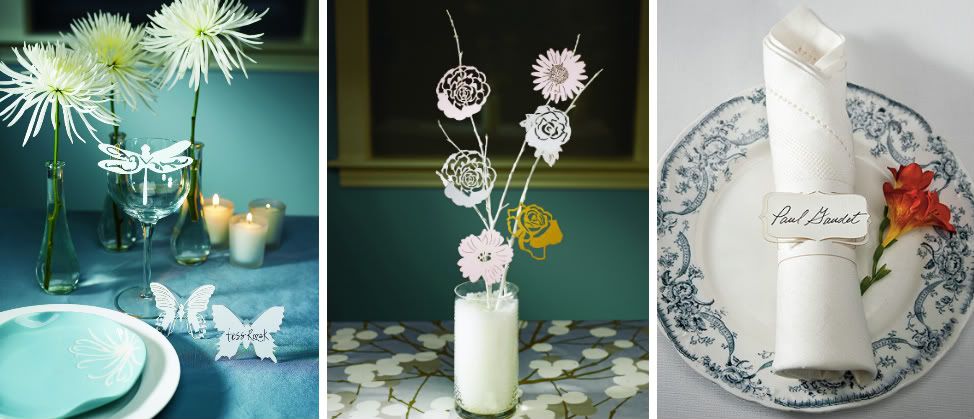 Laser Expressions Dragonfly Diecut Card #3005-999, Butterfly Diecut Place Card #3004-998 | Floral Diecut Cards #3011-999, 3012-999, 3013-999, 3014-999, 3015-999 | Bracketed Place Card Napkin Ring #3021-994

Eclectic Patterns Heart Sticker #1017-21 | Heart Filigree Square Tag #1037-01 | Modern Medley Small Rectangular Tag #1022-03
My advice to all of our clients: when picking your stationery such as favor stickers, water bottle labels, wine labels or even our Laser Expressions line of products (check them out!), use your imagination, and discover how to make them unique and say something about your personality.
Congratulations to everyone…keep me smiling!
Sue
Choosing Wording Options
There are a lot of different things to think about when choosing your wedding stationery. From the color and style to the medium and theme, but what about the words?
As the Primary Print Operator for Weddingstar, I am given the opportunity to see how each customer makes their desired stationery unique.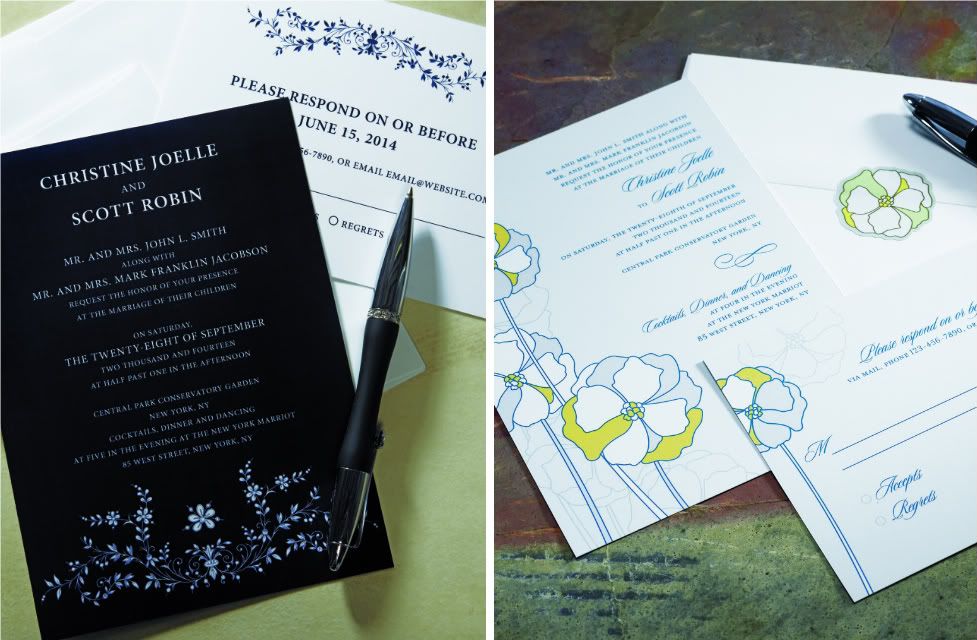 Forget Me Not Invitation #1033-19, RSVP#1033-20 | Pinwheel Poppy Invitation #1048-19, RSVP #1048-20
There are so many options when choosing not only what to write but how to write it. Do you want to have all capitals or all lower cases? What about the date — is it numerical or written out? Is it an abbreviation or written in full? As an example, look at the many different ways to write today's date…
October 19, 2011 ~ Oct. 19th, 2011 ~ 10.19.11 ~ Oct.19.11 ~ October Nineteenth Two Thousand Eleven OCT.19.2011 ~ 10-19-2011 ~ OCTOBER 19th, 2011
There really are endless possibilities, and it doesn't just stop with the date! What about names or nick names? Think about initials — do you each share the same initials? Do your different initials combined spell a cute word? Do you want to incorporate a last name or just stick to first names? Or do you want to get rid of your first names altogether and just have your last name?


Romantic Elegance Sticker #1046-15
Sally & Andy 12-01-2011 | SALLY + ANDY DEC.1.2011 | Sally & Andy December 1st, 2011 | Sally and Andy 12.1.11 | sally and andy december first two thousand eleven
These are all questions you should ask yourself before committing to your choice. Be sure what you are writing is what you want to say and how you want to say it.
Thanks ~ Thank You ~ Merci ~ Thanx
devon
P.S. For more tips, particularly on how to word your invitations, check out this blog post: Traditions: Wedding Invitation Wording.