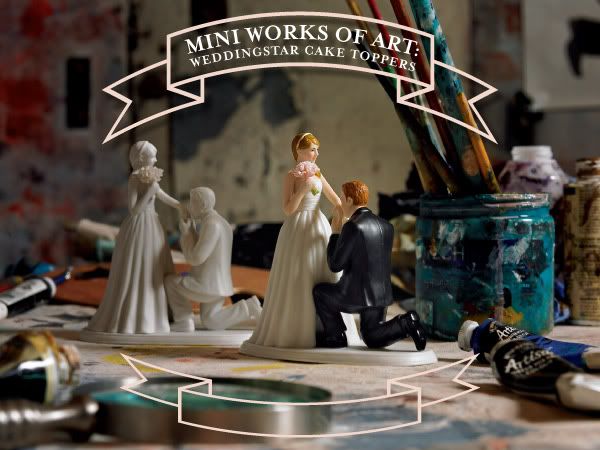 With the New Year comes a new season of product development here at Weddingstar. As Weddingstar's senior graphic designer it is always an appreciative reminder of the planning and detail that goes into designing our wedding accessories.
Our signature wedding piece, our handcrafted porcelain cake toppers, are conceptualized in-house by our talented product and design creative team. After complete brainstorming sessions and the analysis of customer requests, our team maps out the direction of our cake toppers for the new year. Our designers work with sculptors to develop the details of the cake topper – everything from the bridal couple's pose to the style of the bride's dress to the groom's boutonniere. The challenge is capturing our specifications within a 5 inch tall delicate figurine.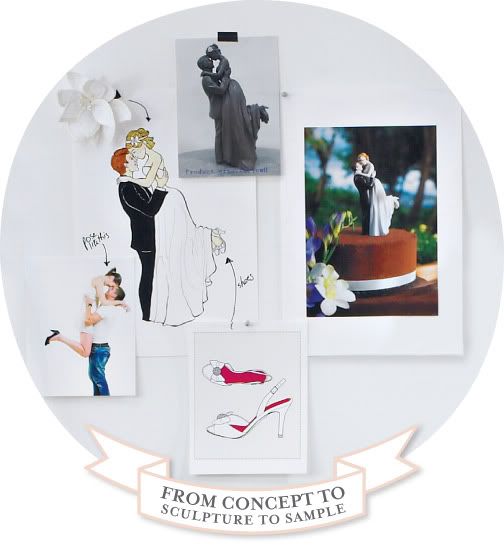 After several revisions of hand sculpted clay models, the cake topper design is approved for painting. Often the single hand painted sample is used in the cake topper photography seen throughout the Weddingstar Magazine and Website. The approval of the hand painted sample initiates the creation of a mold from which the porcelain cake toppers are cast. Each cake topper is pressed from the master mold and heated at high temperatures to solidify. After cooling, the porcelain cake topper is revealed with a white bisque finish. Each figurine is then individually hand-painted with all of its minute details.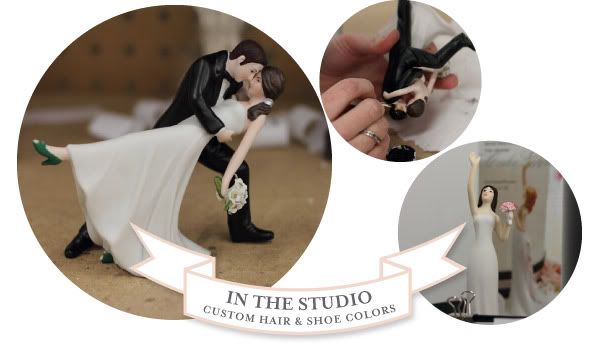 2012 marks Weddingstar's continued commitment to personalization. It is now possible to modify the original model cake topper hair colors to more closely match your own hair color family. It is always fascinating for us to see the orders from our customers. Hair colors (and shoe colors) are painted by our in-house artists.
Weddingstar continues to push the boundaries of our cake toppers. By putting modern twists on the traditional bride and groom cake topper, we have become the industry leader in the world of wedding cake toppers. Our product development team is excited in bringing more innovative cake toppers into reality for 2013!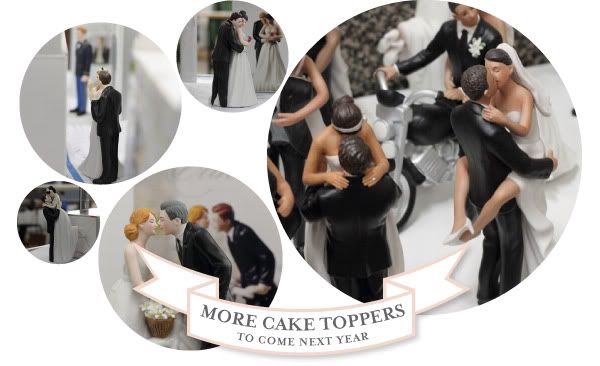 As always, we love seeing our cake toppers in action via Facebook or email. Also feel free to contact us with any new cake topper ideas for future consideration.
Best Wishes!
Stephanie