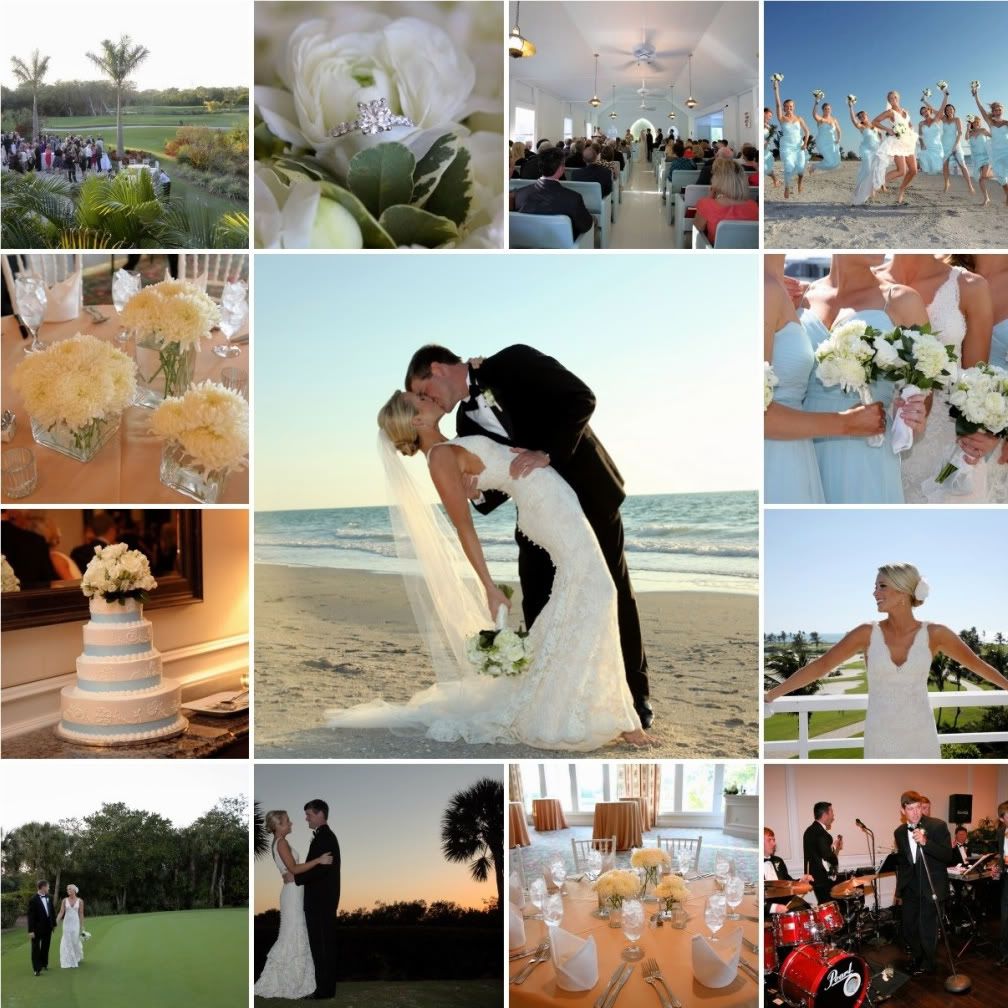 Baby blue and pale peach with delicate white accents is the color scheme that makes these impressive wedding photos by Doreen Kline Photography really sparkle…not to mention an undeniably stunning bride!
Darcy Dewhirst and Trent Earhardt were married on February 19, 2011 in the quaint Chapel by the Sea on Captiva Island, Florida.

I absolutely love the all-white bouquets. They're not flashy but yet they still stand out against the pretty blue bridesmaid dresses.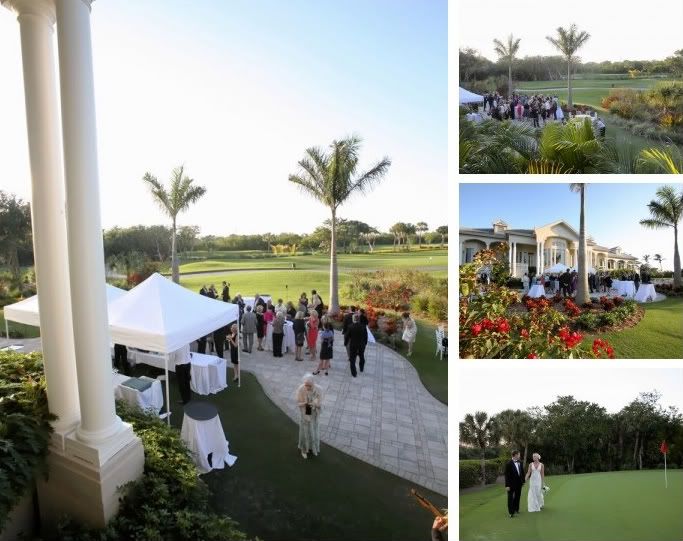 The reception was held at the southern mansion of The Sanctuary Golf Club on Sanibel Island. I was told that one of the more memorable moments was when the groom and groomsmen hijacked the band's instruments and took to the stage to entertain the guests.
A big thank-you to Doreen Kline Photography for submitting these amazing photos!

Happy Weddings!

Photographer: Doreen Kline Photography
Floral Designer: Signature Florals
Ceremony Location: Chapel by the Sea
Reception Venue: The Sanctuary Golf Club
Cake Designer: Mason's Bakery
Band: CK Band
Makeup Artist: KAy Casperson Spa
Transportation: Adventures in Paradise
P.S. If you would like to see your wedding photos featured on our blog, email them to onasweetnote@weddingstar.com or submit them through your Two Bright Lights account. Please include the name of the happy couple, wedding date and location, and any other information you'd like to include about the venue, decor and overall theme or inspiration of the wedding. Only photos with a little something extra to inspire other brides will be considered.
If you are not the photographer then you must get permission to use their photos before you submit them, and please include their name and website for photo credit purposes.
Of course, we would love to see our own stuff in action! If you have photos featuring any of our Weddingstar products, please submit them.