The combination of an elaborate church ceremony, joyful reception and a vibrant purple and electric green color scheme is what makes this romantic summer wedding so intriguing!
Danielle Hill and Eric Michalisin were married on June 18, 2011 in Newport, Rhode Island.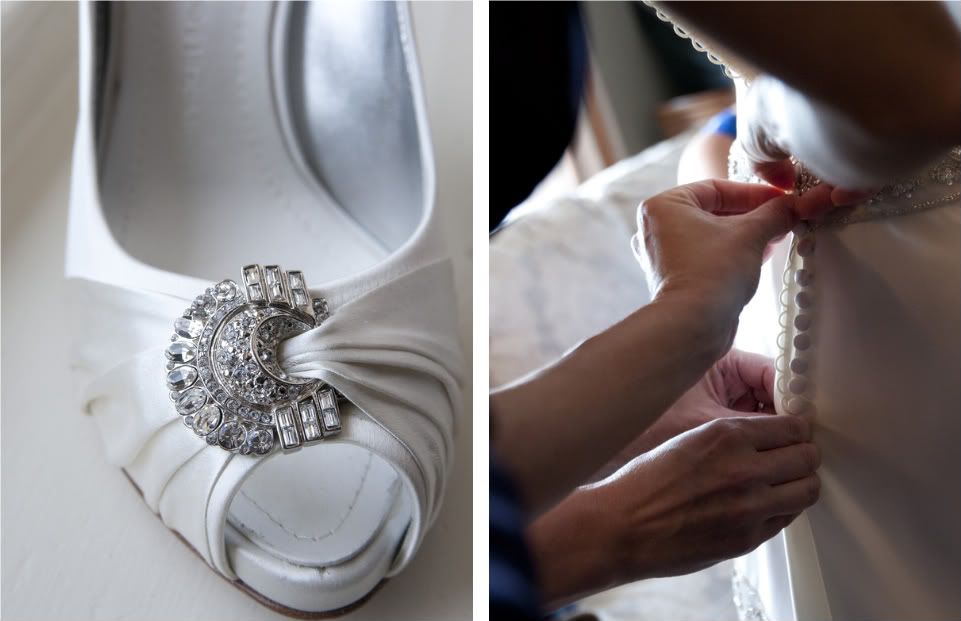 The subtle charm of the bride's shoes is so chic, and is a great complement to her beautifully detailed dress.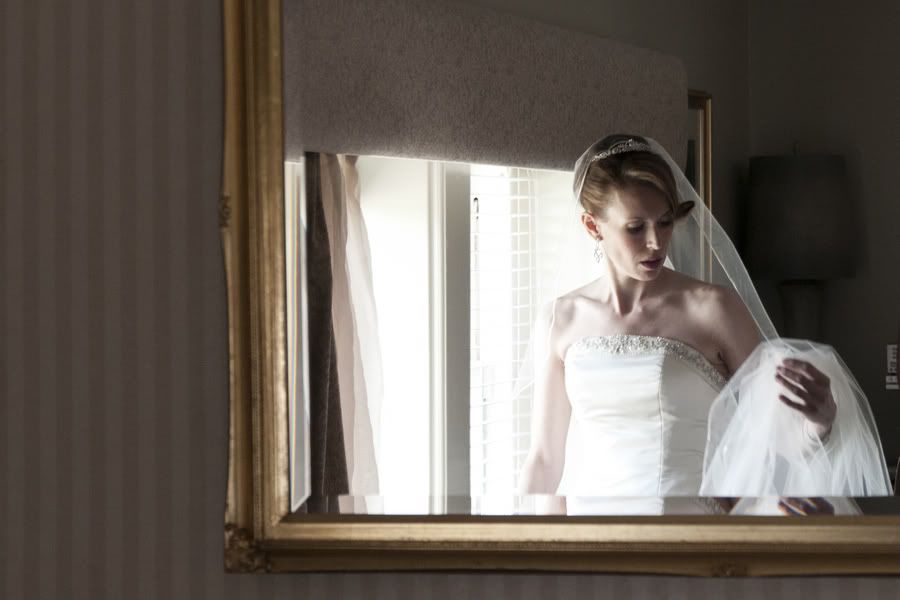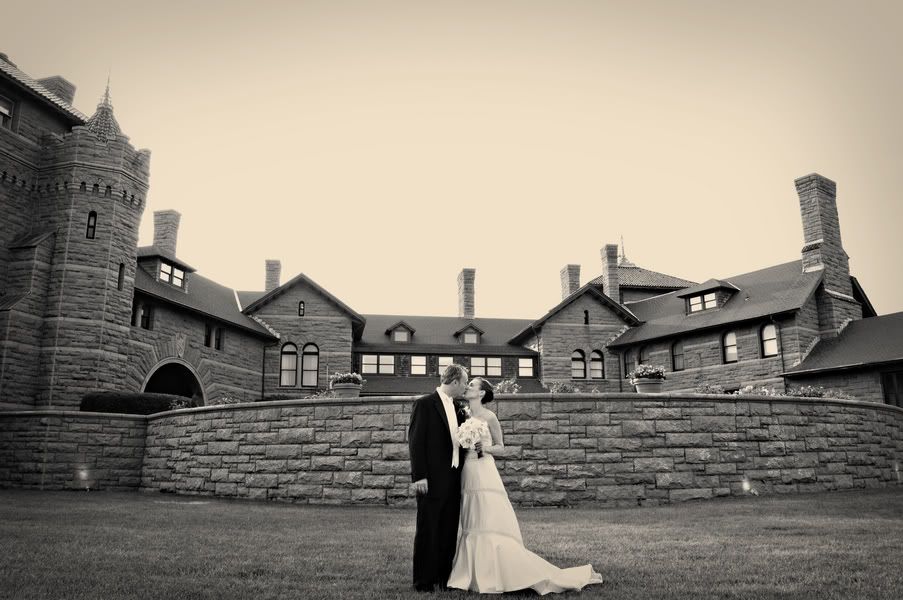 The castle-like feel of this venue creates the look of paradise, and is the perfect setting for this fairytale Rhode Island wedding. What an amazing backdrop for wedding photos — love it!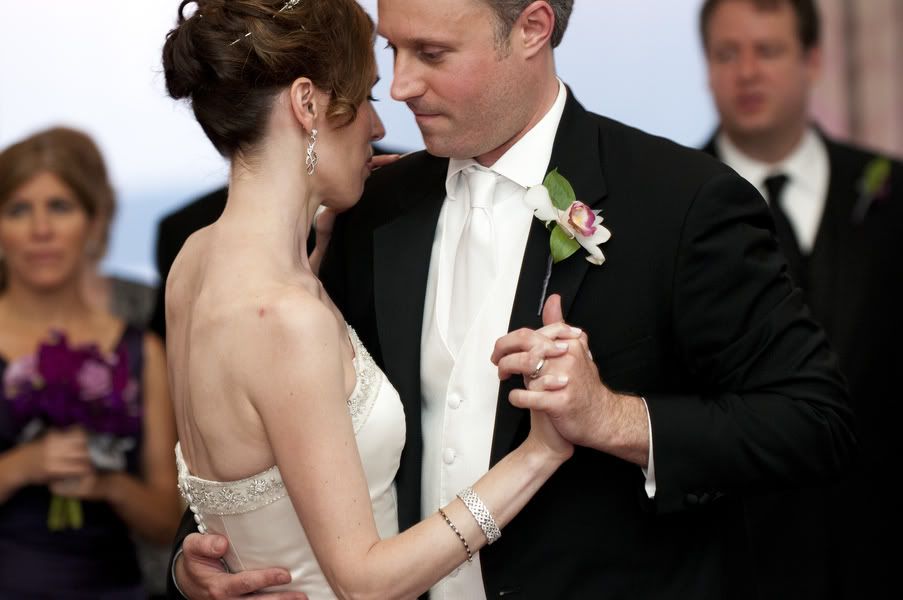 I absolutely adore this cake! It has just that right amount of sparkle yet it still looks like a yummy dessert.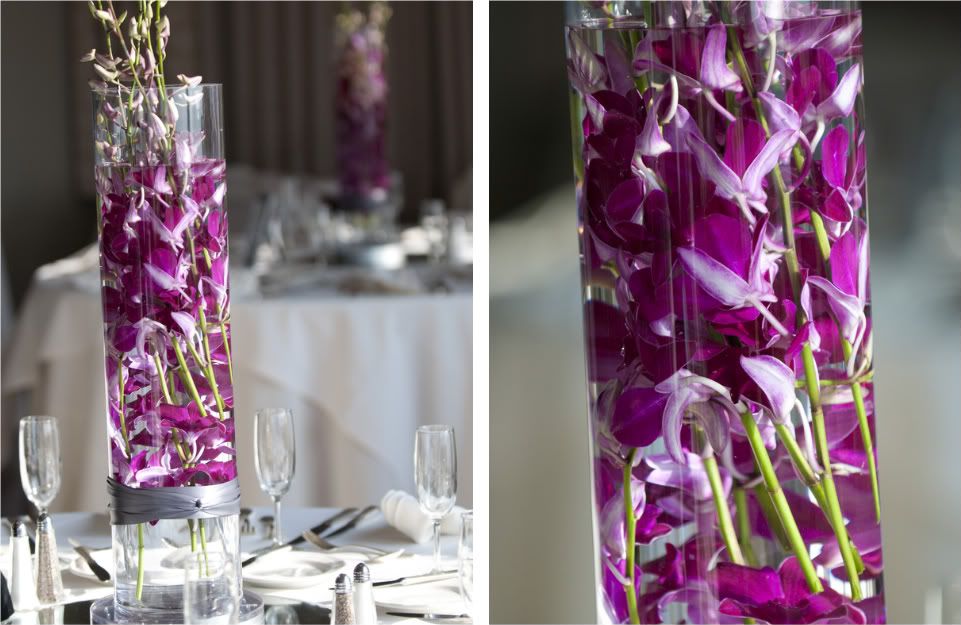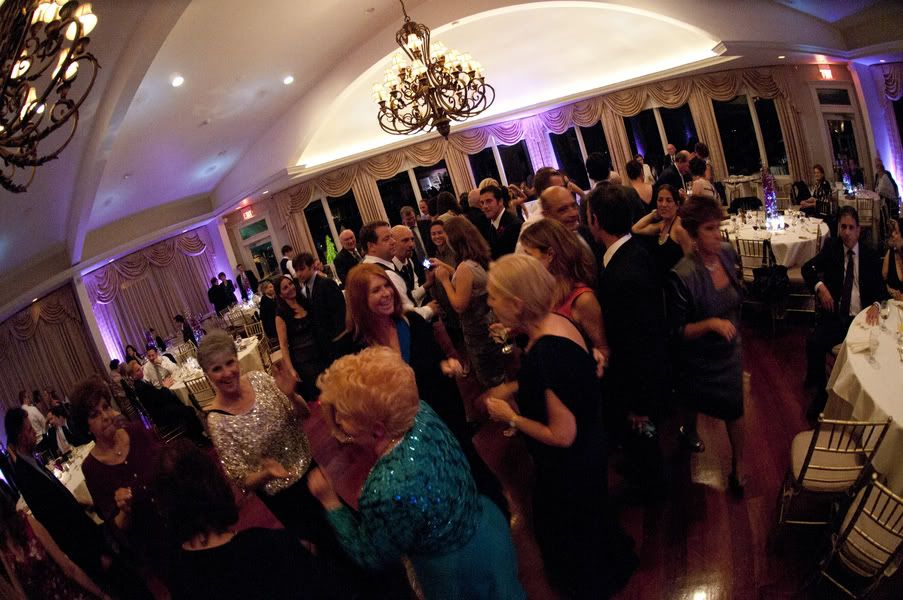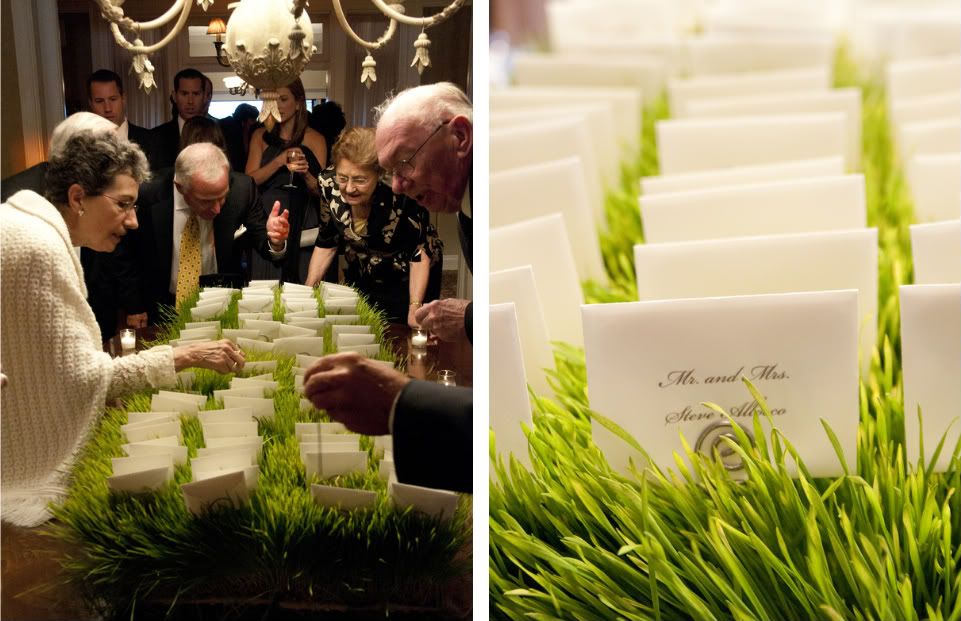 How cute is this?! What a charming and unique favor idea!
I'd like to send out a big thank-you to Kim Chapman Photography for submitting these photos!
Happy weddings!

Event Planner: Eventfully Planned
Venue: OceanCliff
Photographer: Kim Chapman Photography
Floral Designer: Broadway Designs
Musicians: Nightshift – Soho
P.S. If you would like to see your wedding photos featured on our blog, email them to onasweetnote@weddingstar.com or submit them through your Two Bright Lights account. Please include the name of the happy couple, wedding date and location, and any other information you'd like to include about the venue, decor and overall theme or inspiration of the wedding.
If you are not the photographer then you must get permission to use their photos before you submit them, and please include their name and website for photo credit purposes.
Of course, we would love to see our own stuff in action! If you have photos featuring any of our Weddingstar products, please submit them. Photos will be featured as space permits.