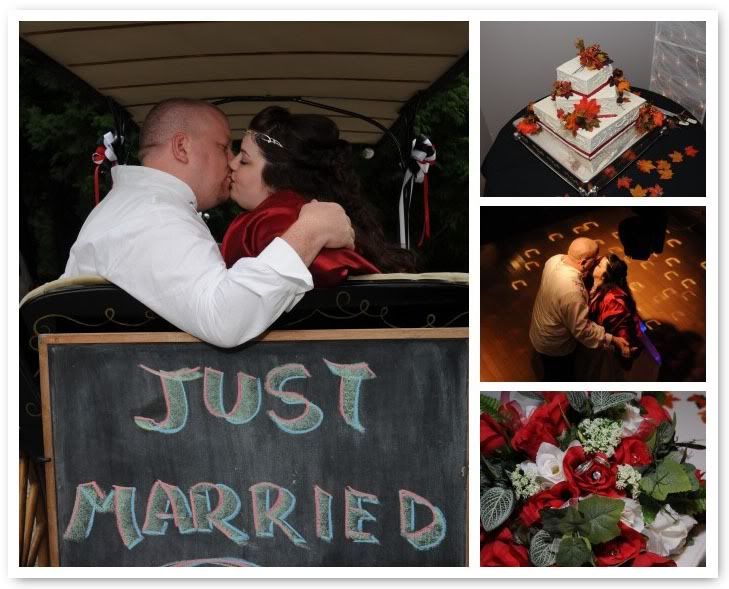 There is something so special, so romantic about an intimate wedding ceremony outside in a secluded garden setting. The lush green backdrop for this couple's wedding is so naturally enchanting, and it really captured the love and beauty of their special day.
Crystal and David Nastrom were married on September 5, 2009 in Bethany, Ontario.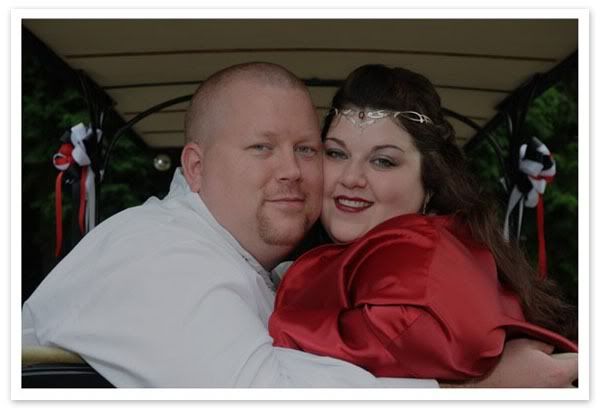 I fell in love with this couple the very first time I looked through this collection of photos. They look so happy, and their wedding didn't seem stuffy or overdone. I can absolutely appreciate how no glitz and glamor was needed to spice up these naturally pretty nuptials.
I think the bride's bright ruby shawl was such a dramatic touch. It was so elegant and an overall great accessory for her dress.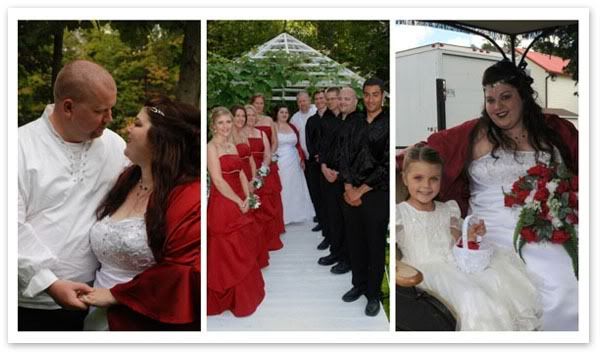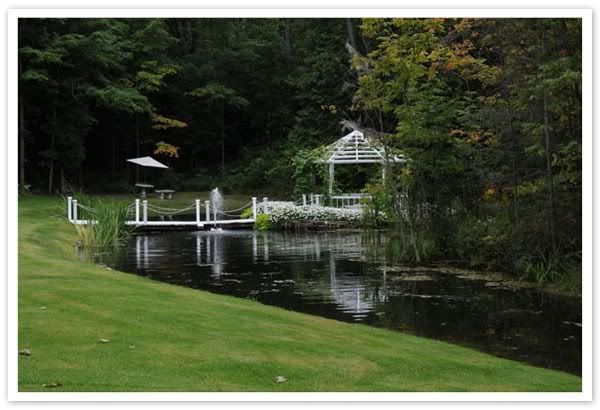 Horse-drawn carriages are always a nice touch, especially at modest outdoor weddings. It just wouldn't have seemed right to have a fancy stretch limo show up to take them away.
Simple, classic, elegant. Need I say more?
Happy weddings!

These beautiful garden wedding photos are courtesy of RM Photos.
P.S. If you would like to see your wedding photos featured on our blog, email them to onasweetnote@weddingstar.com or submit them through your Two Bright Lights account. Please include the name of the happy couple, wedding date and location, and any other information you'd like to include about the venue, decor and overall theme or inspiration for the wedding. Only photos with a little something extra to inspire other brides will be considered.
If you are not the photographer then you must get permission to use their photos before you submit them, and please include their name and website for photo credit purposes.
Of course, we would love to see our own stuff in action! If you have photos featuring any of our Weddingstar products, please submit them.