Welcome to our very first real wedding feature!
Thanks to Two Bright Lights we are now able to provide you with stunning real weddings for inspiration and of course, eye candy.
I chose this wedding as our first feature because it is the perfect example of how you can take a fun theme and transform it into an elegant, memorable wedding. Just because a wedding focuses on something playful and meaningful to the couple, doesn't mean that it has to be cheesy!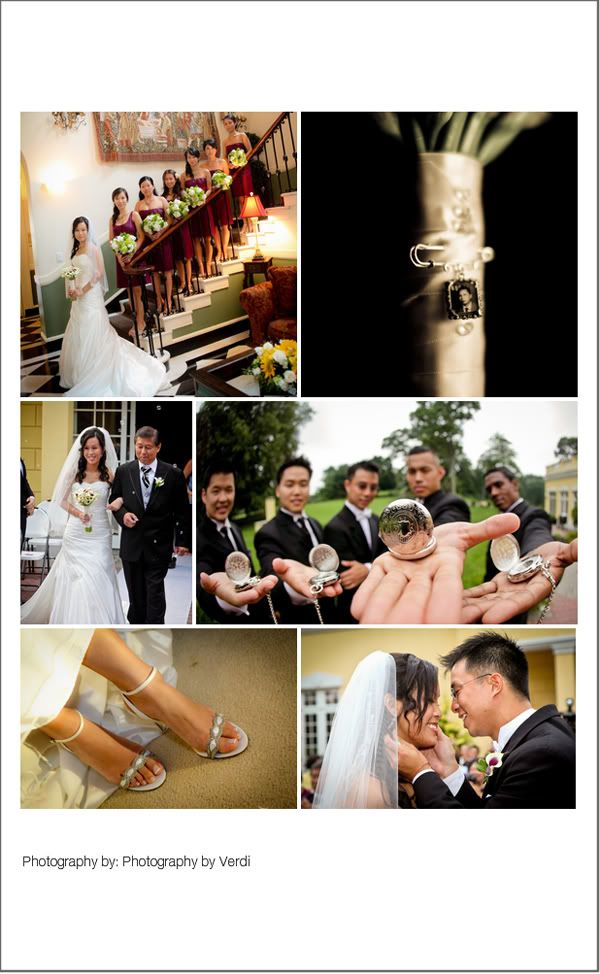 From the names of the tables, to the favors and escort cards, the board game monopoly is cleverly integrated with the rest of the wedding decor. The cake topper is a wonderful example of the playful nature of the reception. As you can see, all the decor elements combine for a style that is unique to Cindy & Roger.
Naming tables rather than giving them just a number is a great way to add to the chosen theme. For example, if you were to plan a travel themed wedding, each table could be given the name of a location that the couple had visited together. Instead of the escort cards directing the guests to "Table 3" it could send them off to "London" instead!
Thank you so much to Photography by Verdi for submitting this wedding!