I've chosen a selection of Christmas decor photos that I feel could translate into wonderful wedding decor. I've tried to avoid overdoing the red and green to give you a few ideas of other ways that you can use the Christmas colors!
(If all these pictures happen to get you into the Christmas spirit… Even Better!!)
The candy cane was my first choice because of its versatility. The color pops wonderfully, they make adorable little hearts and mint is a great flavor to incorporate into anything! (More or less.)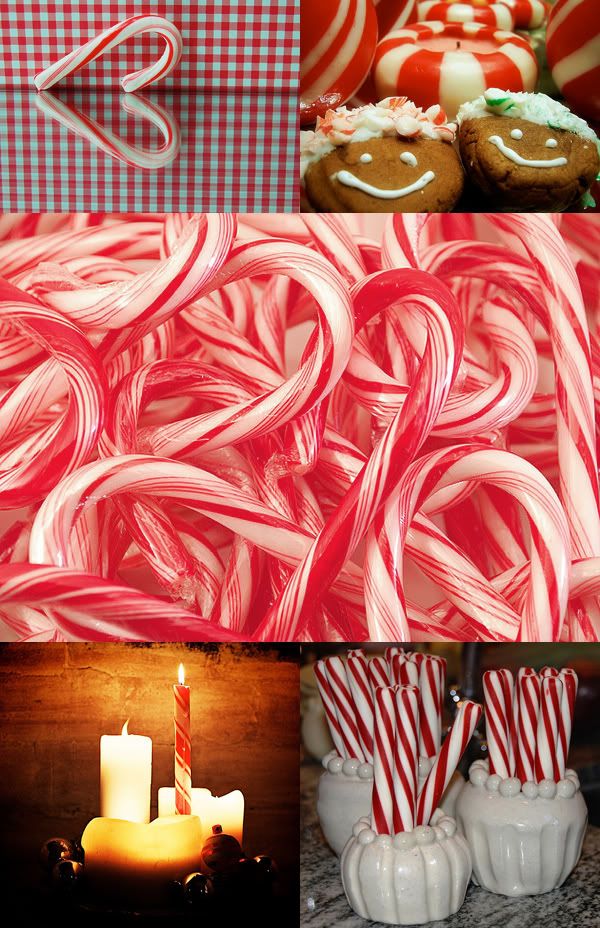 Photos: hello-julie, ShutterBugChef, JD Hancock, PV KS and ana branca.
Green and gold still says Christmas, but without the over commercialized feel. It is elegant and classy but keeps within the color scheme that represents the season!
Photos: Andrew Turner and arturodonate.
Incredible lighting is probably the easiest way to set the mood of any event. Oddly enough it happens to be one of the details least planned for, which in my opinion is a little bit ludicrous. You can see just by these images how the lighting can create a certain feel. If all these images were brightly lit under your everyday artificial lights, they would look completely different! You would lose the romance that they convey!
Photos: no prawns, Evil Monkey Ali, Martin Pulaski, .jennifer donley. and Flikkesteph.
One great little detail when it comes to December or Christmas weddings is that you can give out Christmas decorations as favors! Every year after when your guests decorate their homes for Christmas they will be reminded of you and your wonderful day.
Additionally any favors can be simply be wrapped with Christmas paper in your colors of choice and tied with a bow. This is a very inexpensive option and easy to do. Not only will the mini gifts look wonderful sitting at each guests place setting or piled in a favor display, they will also add to the festive style of the decor.
I would like to take a moment to wish you a very Merry Christmas and a wonderful holiday season!
See you on Monday!