If elegance and class are the focal points of your wedding planning – this is one wedding you're not going to want to miss. All the details, from the perfect red roses to the romantic lighting at the reception, are stunning. The swirls of petals down the aisle are a gorgeous alternative to an aisle runner, not only safe and environmentally friendly for the outdoors, but also incredibly visually appealing.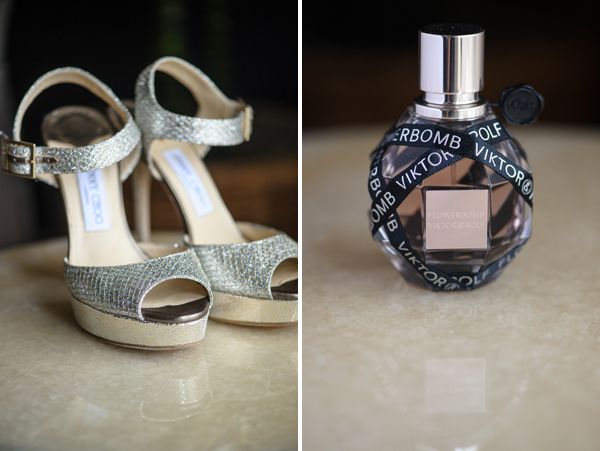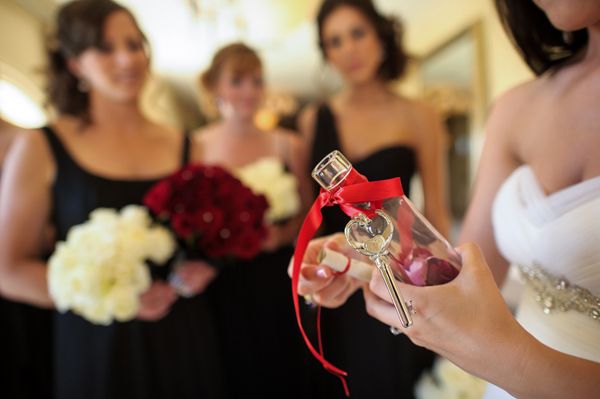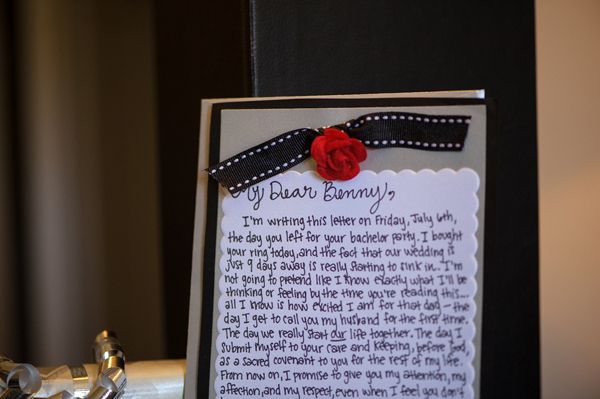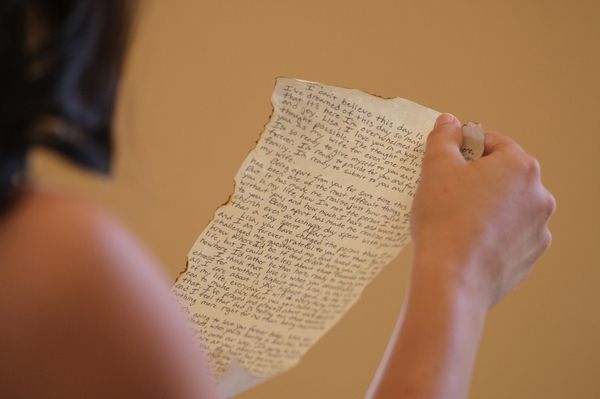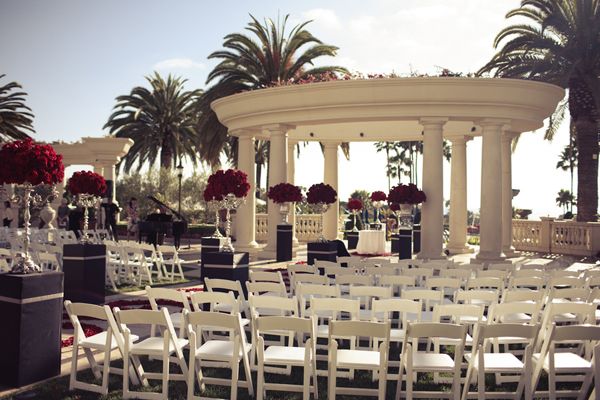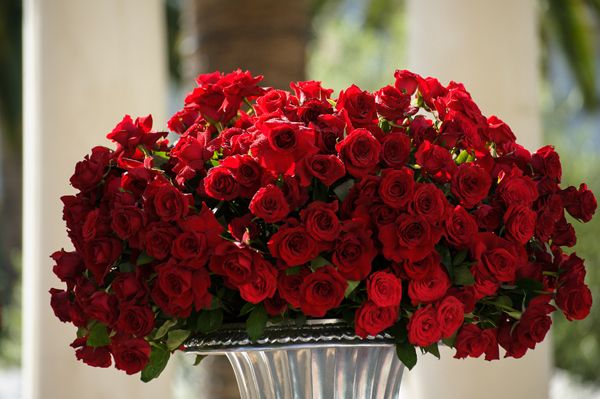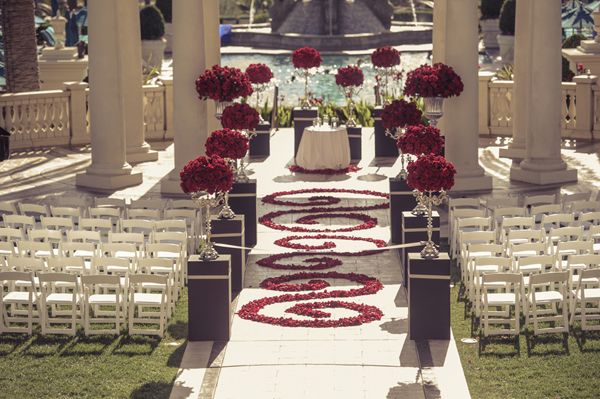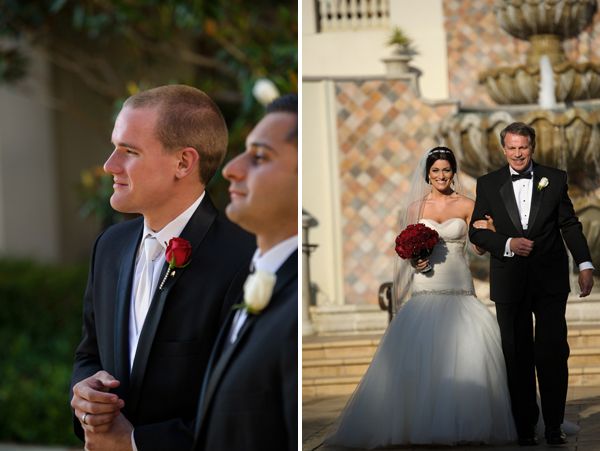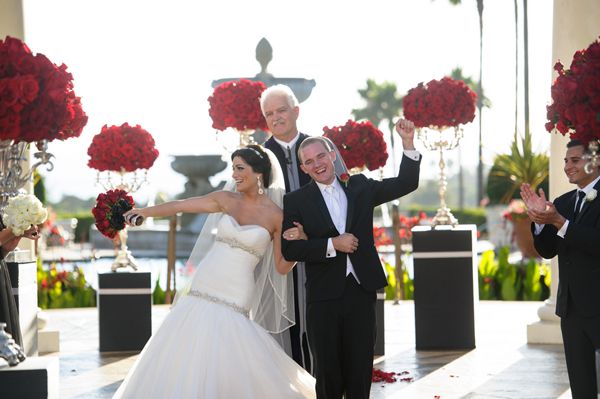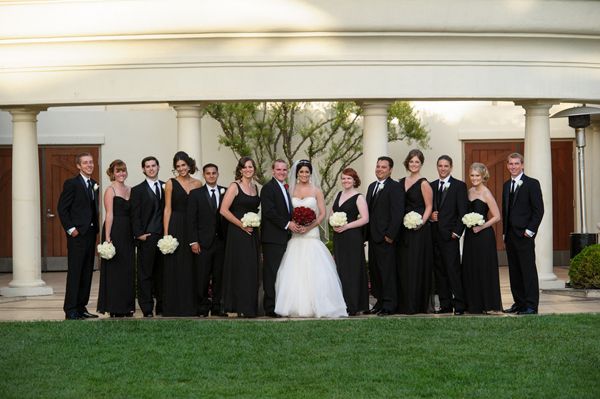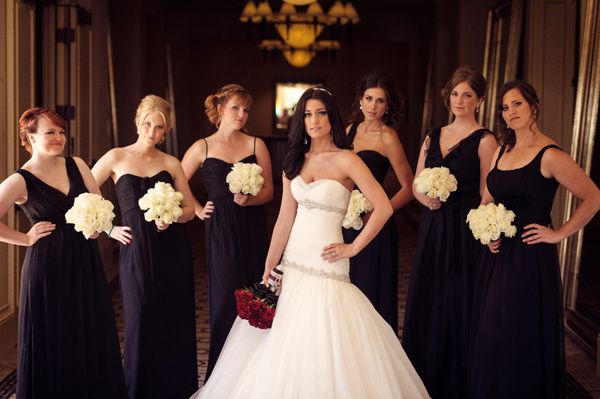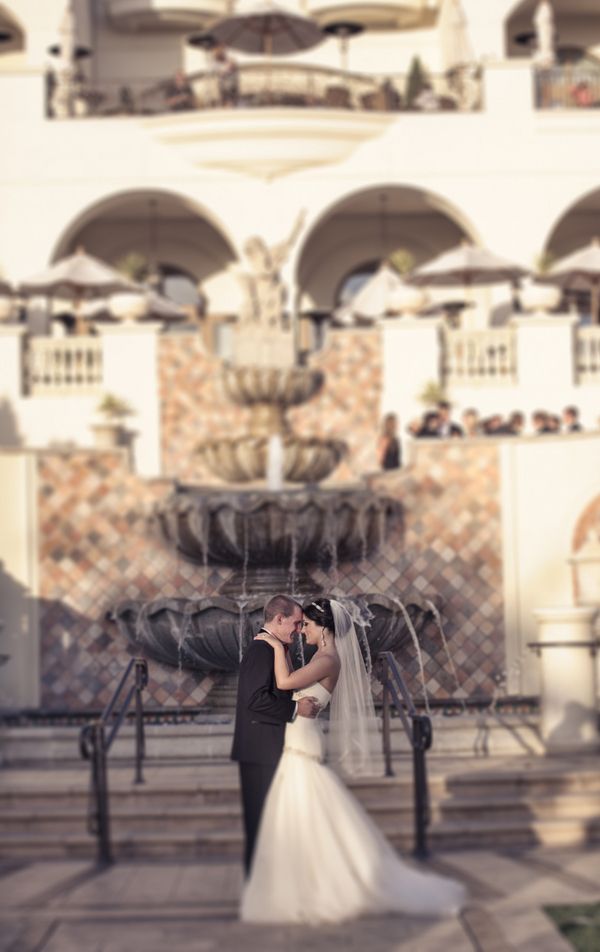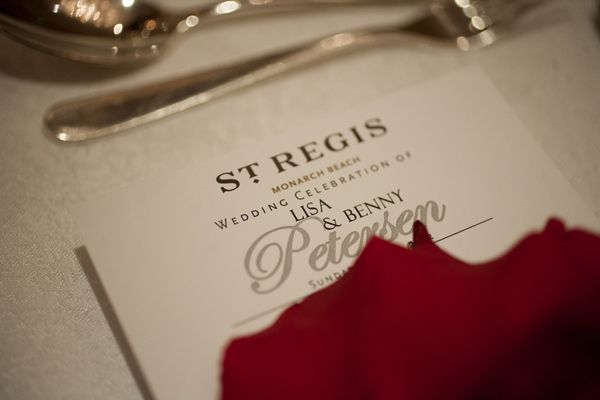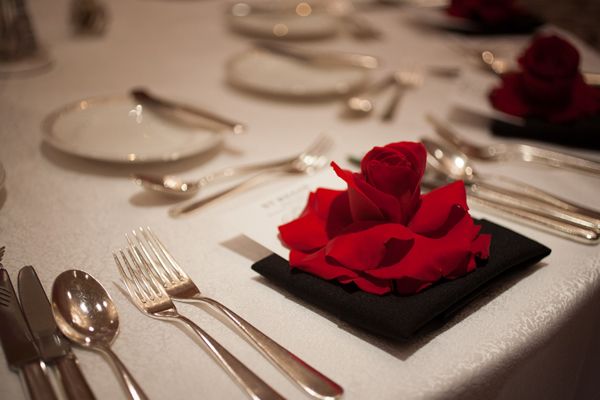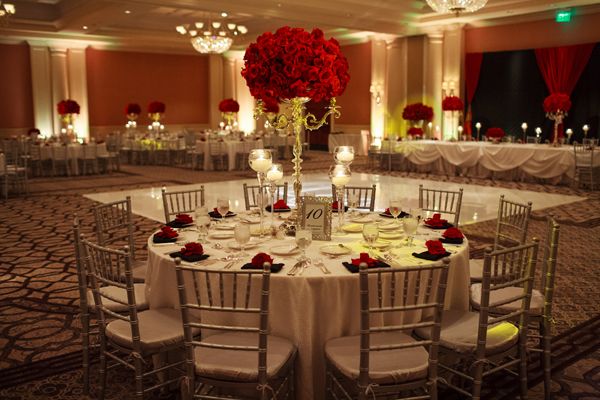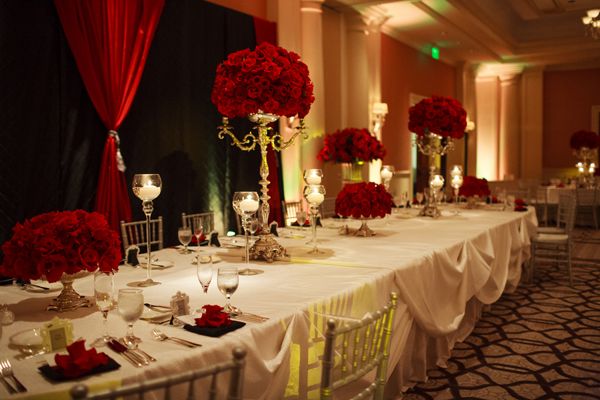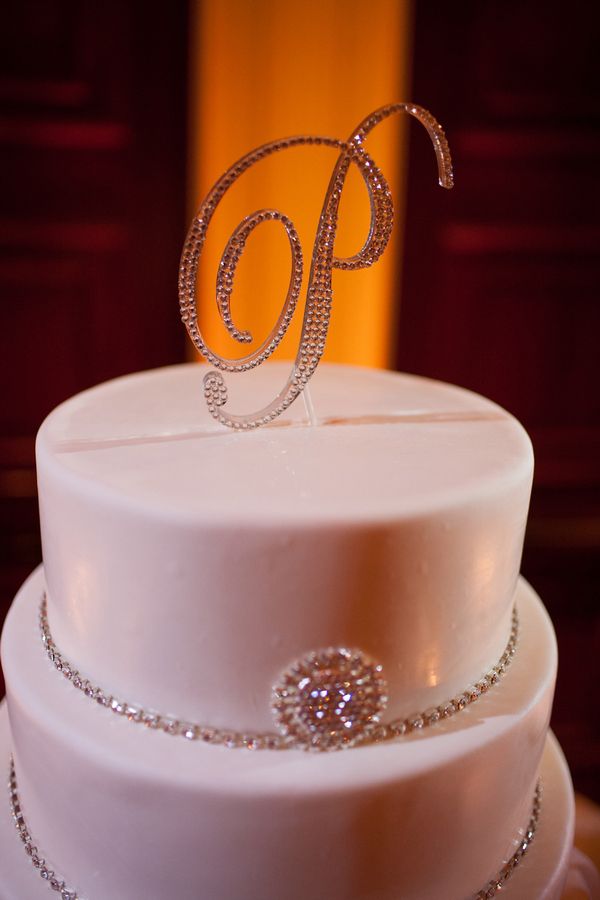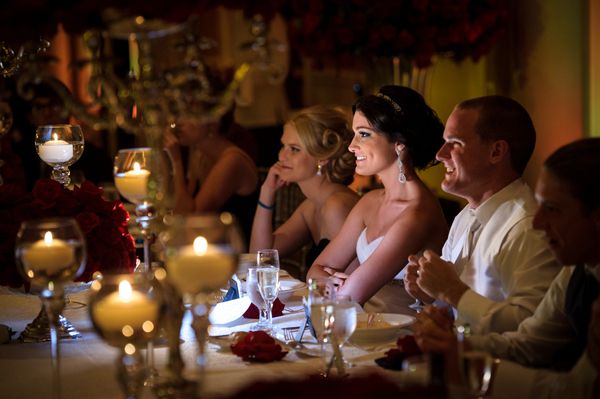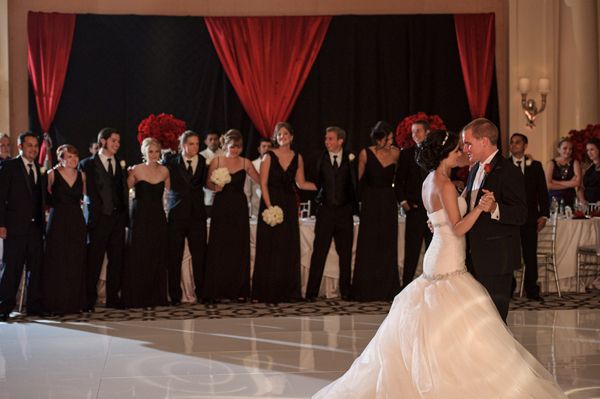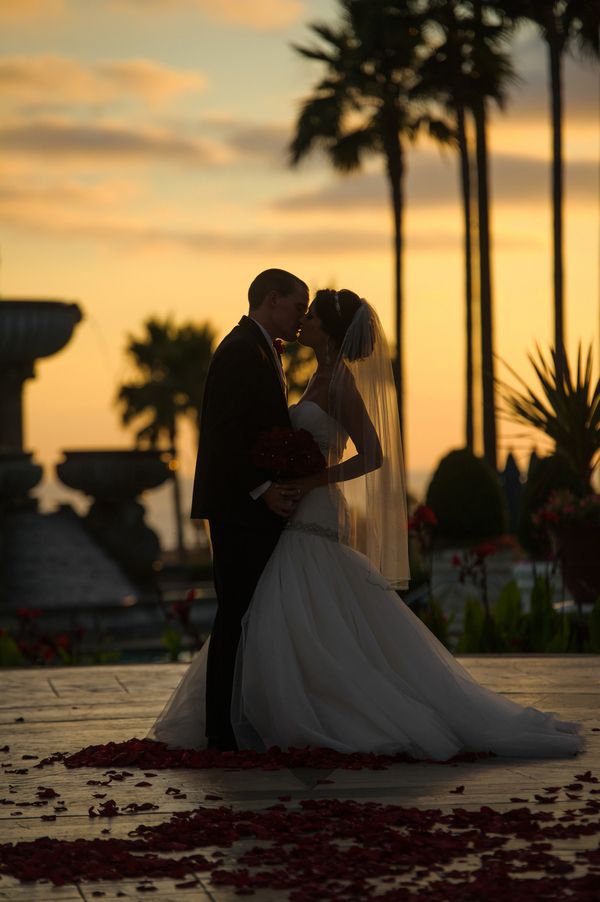 What better way to start such an important day than by reading a hand written letter from the one you love most in the world? I would say that this couple definitely did it right! Sweet romance and incredible décor merge to create an amazing celebration of their love and their beliefs.
Thanks so much to Pickerill Creative for submitting this gorgeous wedding!
From the Bride:

We wanted the look of our wedding to be chic and formal…so we chose red roses with both vintage and modern elements. These flowers symbolize the deep bond and rich love that Benny and I share, and they're also special because Benny gave me red roses when we got engaged. Sky Events and Production did a beautiful job executing our vision with gorgeously imperfect bouquets and a custom rose petal scroll design for the aisle. We also tied in the red color with red velvet wedding cake, which our baker, St Regis, designed to resemble my Kenneth Pool gown. The other colors involved (silver, white, and black) provided a sense of glamour, elegance, and modernity. They also served as compliments to the striking red florals. I chose black for the bridesmaids' dresses because it's formal and flatters every figure. Amsale was the perfect designer since I wanted each dress to have a different neckline, as to reflect each bridesmaid's unique style. The vintage vines design, which was incorporated in our save-the-dates, invitations, place card frames/favors, table number frames, and programs, was our way of visually connecting the past to the present, the traditional with the modern. For example, while we had a rather traditional Christian ceremony, we chose contemporary music for the processional and recessional. The vines also served as a reminder for us to depend on God in our marriage, as it says in John 15, "I am the vine; you are the branches. If you remain in me and I in you, you will bear much fruit; apart from me you can do nothing."

Congratulations to the happy couple!
Photographer: Pickerill Creative
Event Planner: Behind the Scene
Reception Venue: St. Regis Resort Monarch Beach
If you would like to see your wedding photos featured on our blog, feel free to email them to onasweetnote@weddingstar.com or submit them through your Two Bright Lights account.
Please include the name of the happy couple, wedding date and location, vendors, and any other information you'd like to include about the venue, decor and overall theme or inspiration of the wedding.
If you are not the photographer then you must get permission to use their photos before you submit them, and please include their name and website for photo credit purposes. Photos will be featured as space permits.
Of course, we would love to see our own stuff in action! If you have photos featuring any of our Weddingstar products, please submit them.
Like us on Facebook
Follow us on Twitter
See our pins on Pinterest