Often the very beginning of the wedding planning can be the hardest part. If you don't have any direction and don't know where to start, how can you possibly determine where to go next??
Once the budget is out of the way (as that should really be decided as soon as possible), you need to decide something, anything! Even the tiniest hint of an idea can start you off on your wedding planning journey.
One simple way to start is to decide what message you want to convey with your wedding. There are a number of questions you can ask yourself to help you figure out just what it is that you want. Do you know right off the bat if you want it to be a lavish or simple affair? Do you want it full of bling or more of a representation of you as a couple? Is achieving a certain look important to you? Do you want to focus on the romantic elements or would you rather just have a party?
The only wrong answer is one that you are not happy with!
Ideally, a theme should be an idea that means something to you and your relationship. The more meaningful your theme, the more memorable it will be. Choosing a theme will help contribute to the overall effect that you want to achieve with your wedding.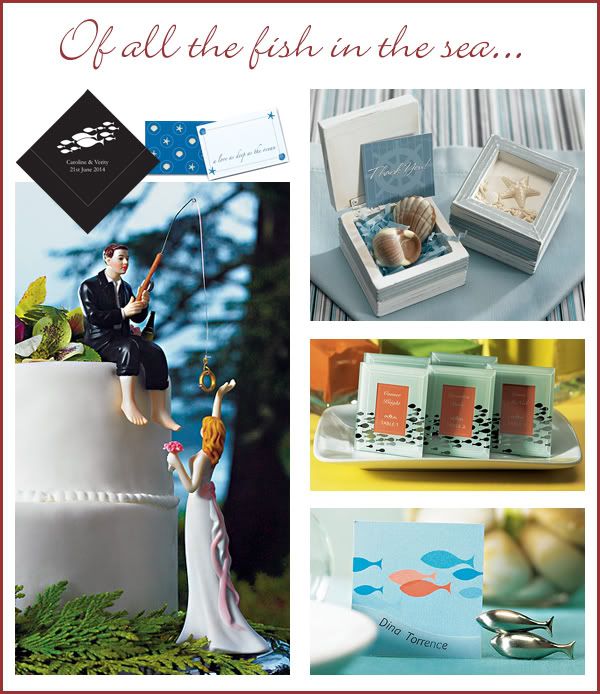 Some couples decide to choose a theme that has to do with where they met or an important facet of their relationship. If there is one thing about each other that was the reason for initial attraction, for example a love of art, this might be something that would be incorporated. Perhaps a couple who met at a resort in Mexico would choose to have a beach themed wedding. A couple with an unwavering love for technology and video games might incorporate that part of their personalities into the wedding.
Don't get too worried though, a theme doesn't have to be anything more than a color concept – it can be as simple or complex as you want it to be. Choosing only a color scheme can help keep it simple if you want to focus on a nice enjoyable relaxing day that still looks thought out and well put together!
No one can pick the theme for you, but once you have chosen one all the pieces will start falling into place!
What theme would you choose?