The cherry blossom, or sakura, is perhaps one of the most stunning flowers in nature. Not because it is particularly complicated or exotic, but rather because it has the ability to transform a landscape in an almost magical way.
In Japan, the blossoming of the cherry trees is a richly symbolic and celebrated event. The blossoms are incorporated into their lives in many ways including; their traditional kimonos, their art, coins and anime – it is amazing that one simple little flower could integrate itself so completely into a culture.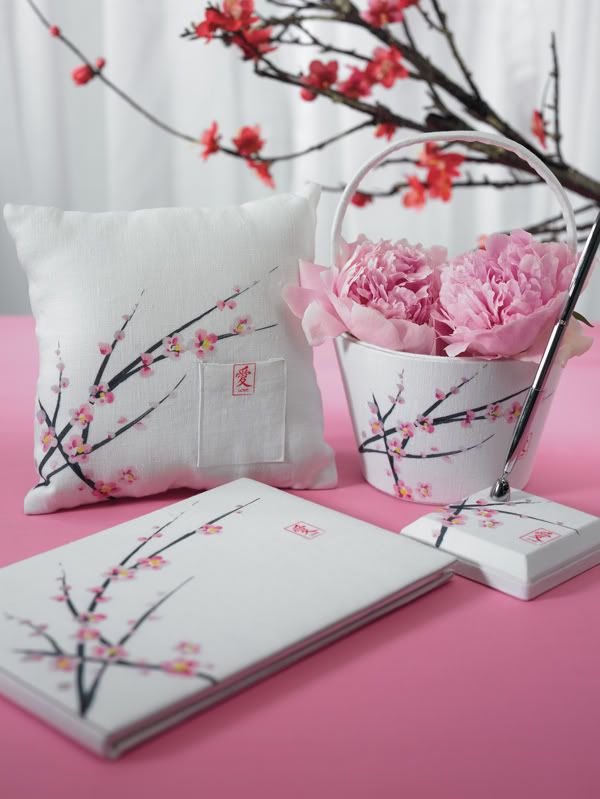 The same reason that makes it so popular in Japan, is the very same thing that attracts Brides to this particular bloom. It is simple, unassuming, delicate and beautiful – an incredible combination. Cherry blossoms can be both white and pale pink, two colors that appear in weddings on an extremely regular basis. (For obvious reasons.)
The desire to incorporate the cherry blossom into weddings is what prompted us to create our various cherry blossom collections and products as well as feature it in our magazine.
Of course, I can't simply tell you that it is a great style for a wedding, that is a conclusion that you will have to come to yourself!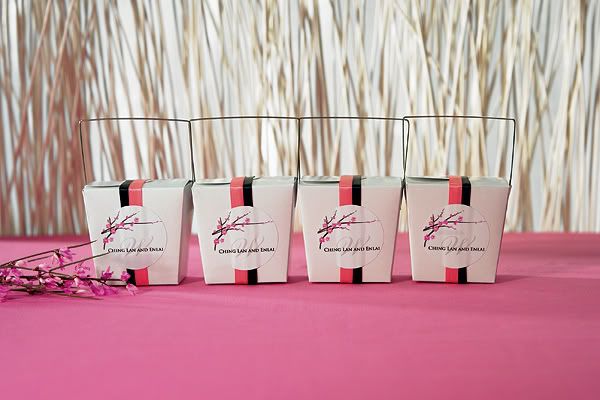 The cherry blossom can be combined with other Asian element for a more exotic theme, or used all on its own. If you want that additional aspect the effect is extremely simple to achieve. Small adjustments like using miniature take-out boxes as favor boxes, incorporating Asian spoons or tea sets into the decor is all that is needed.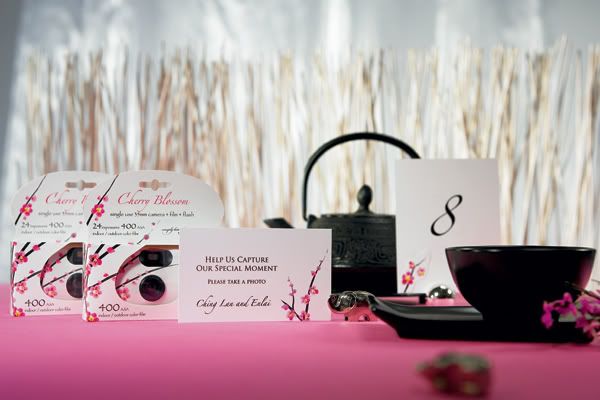 The cherry blossom is both feminine, without being over the top, and extremely whimsical at the same time. It can create an ambiance of beauty without being overwhelmingly lush. It is also simple enough to be included as an element in both rustic and any variety of outdoor or garden weddings.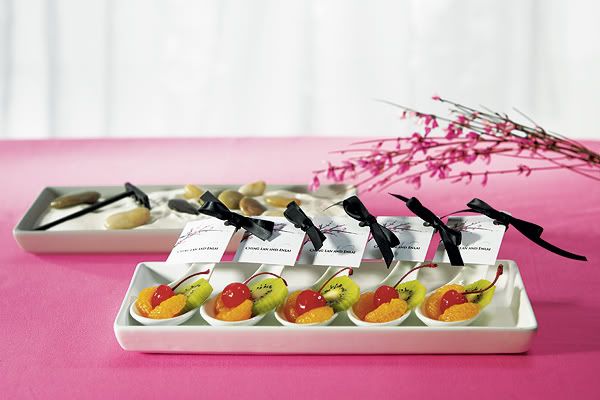 The Weddingstar products in this post include the: Cherry Blossom Stationery Collection, Cherry Blossom Wedding Ceremony Collection, Fortune Cookie Place Card Holder, Cherry Blossom Hand Fans, Asian Take-Out Favor Boxes, Cherry Blossom Disposable Camera, Lucky Elephant Place Card Holder, Classic Round Place Card Holder, Ribbon and Asian Spoons.
So what do you think? Are cherry blossoms a style choice that you approve of or would consider? Tell us what you like or dislike about them – we'd love to know!
Cherry blossom photo courtesy of eskedal.