This adorable Canadian couple incorporated Weddingstar's Love Letter Ceremony into their vineyard nuptials and I may be biased, but I absolutely love it! It's so personal and romantic!
Catrina and Ryan were married on July 1, 2012 in Kelowna, British Columbia, Canada.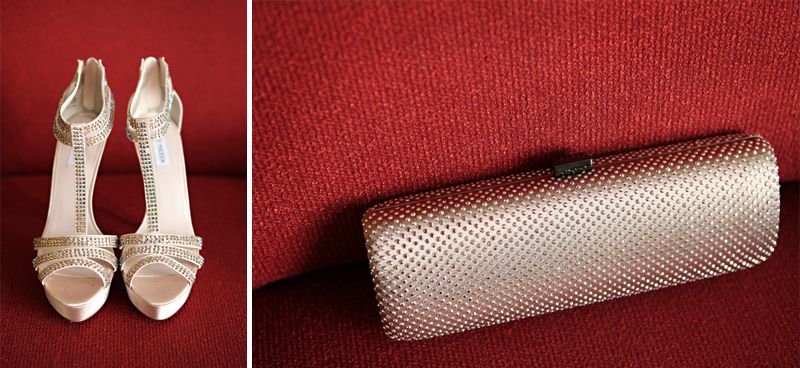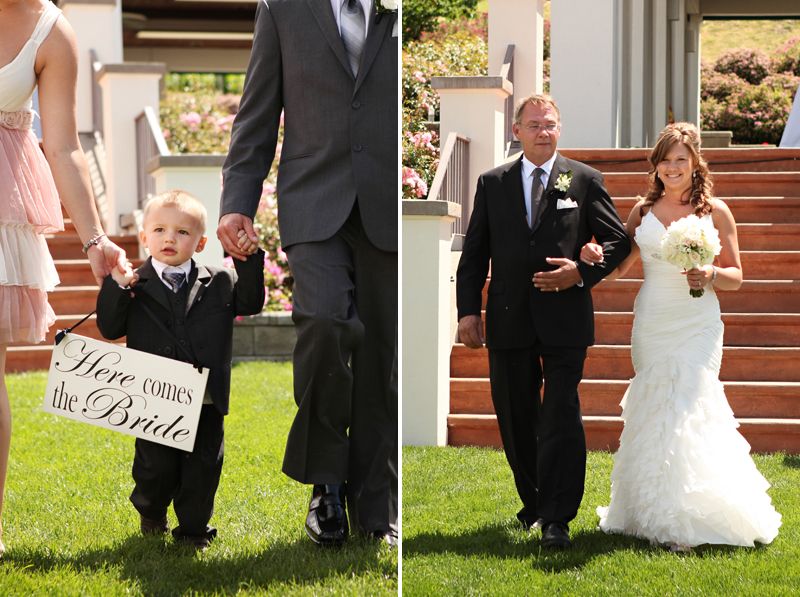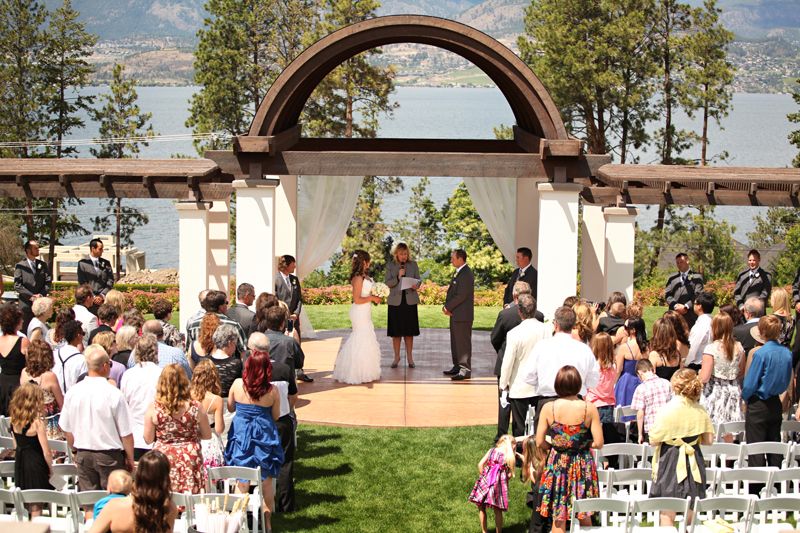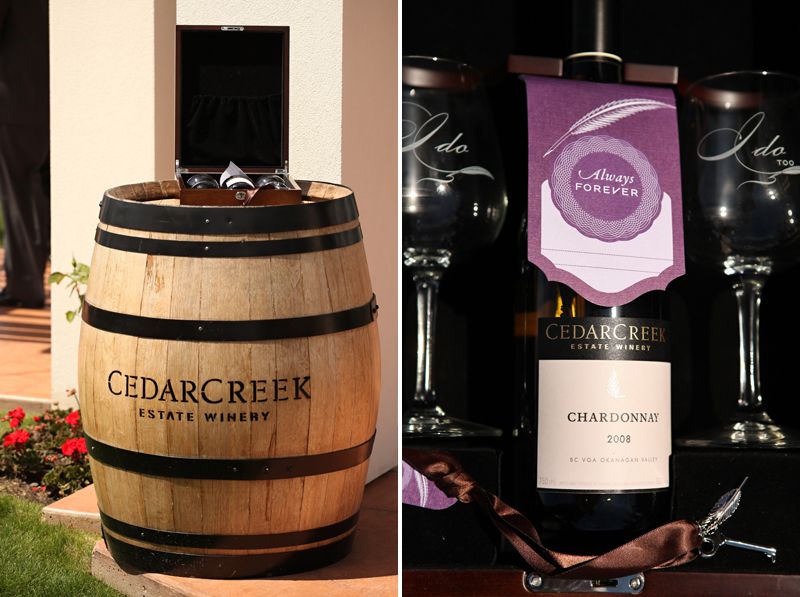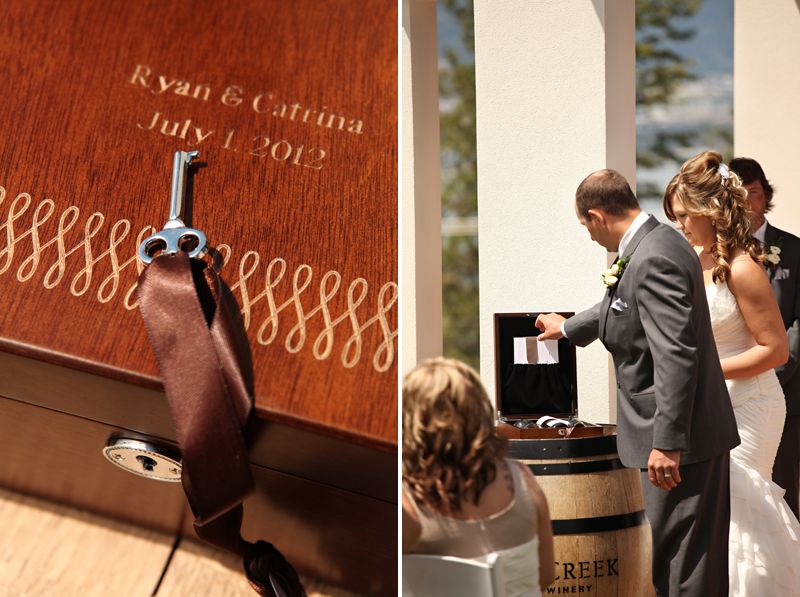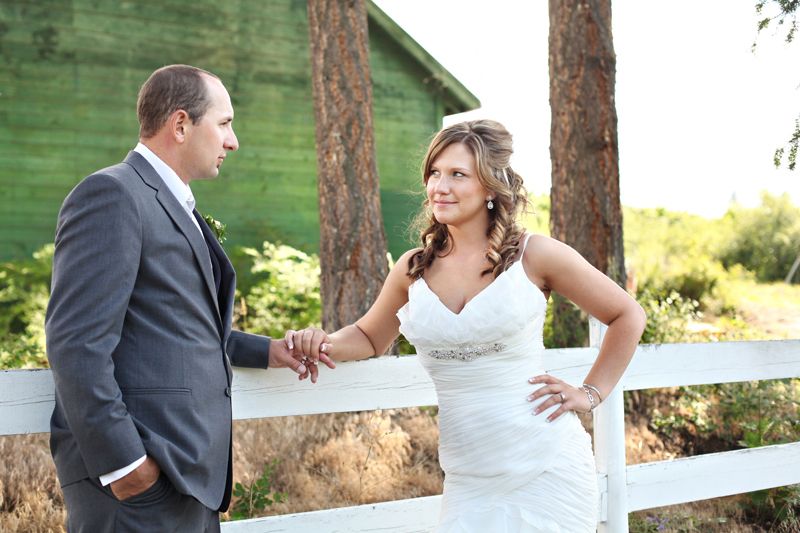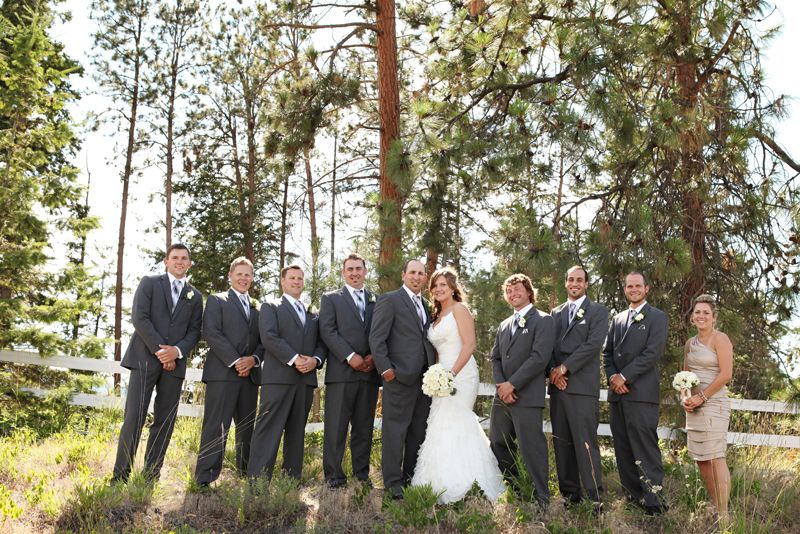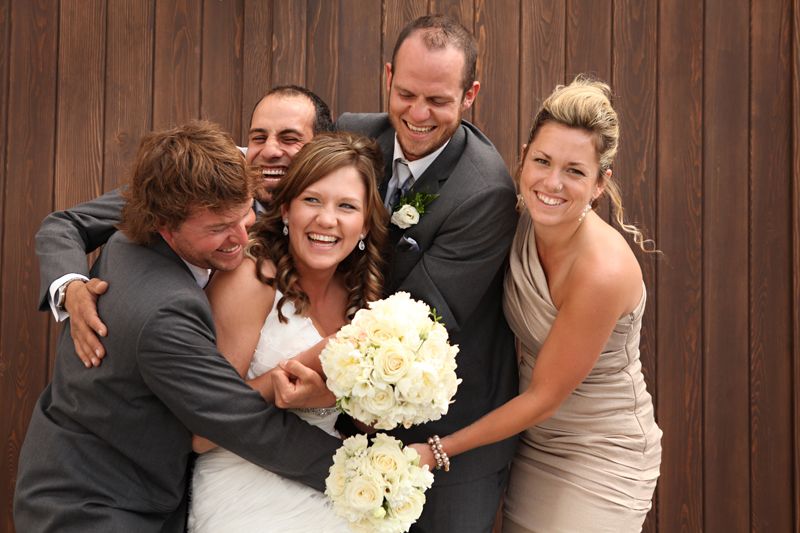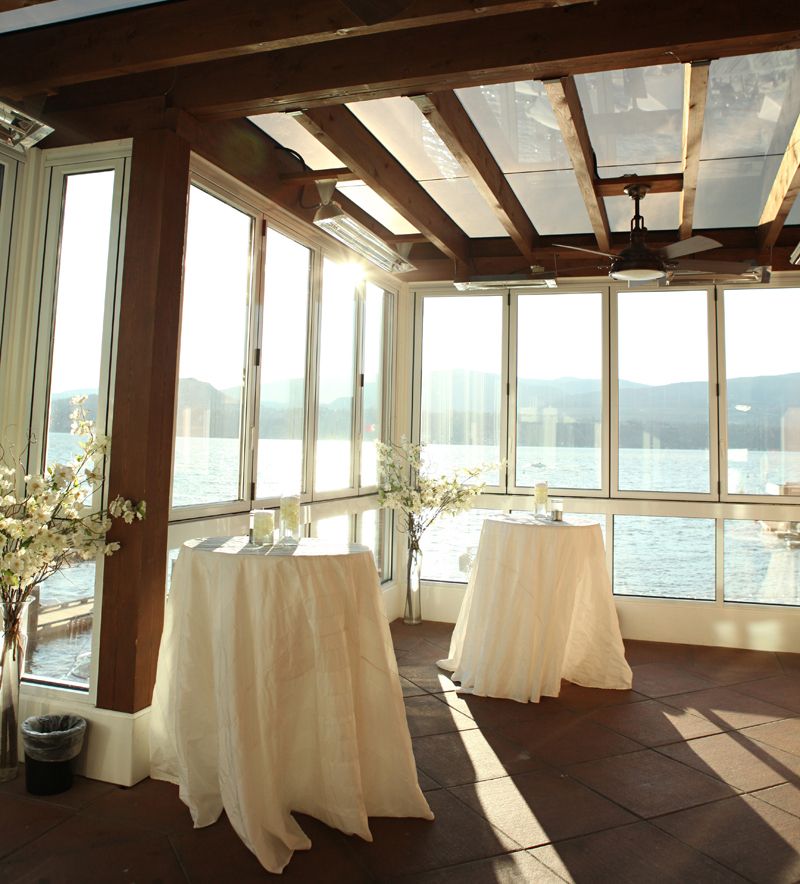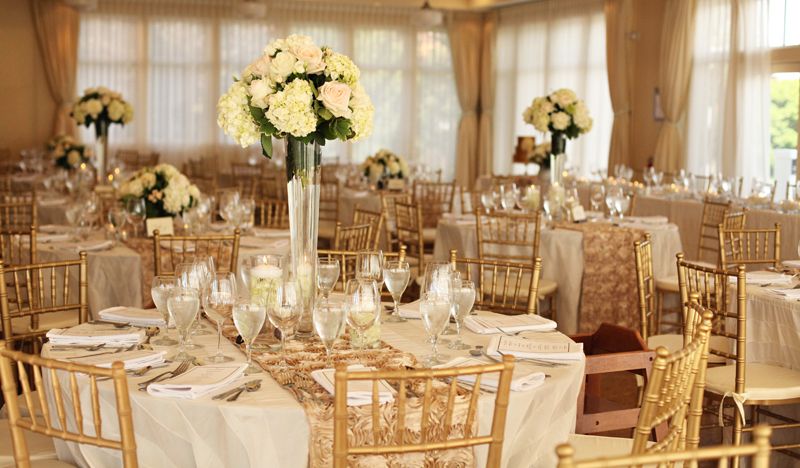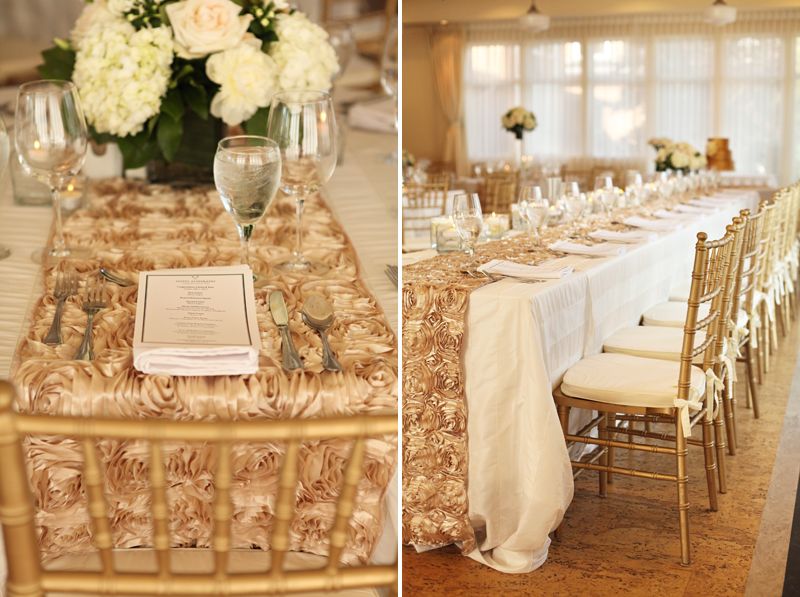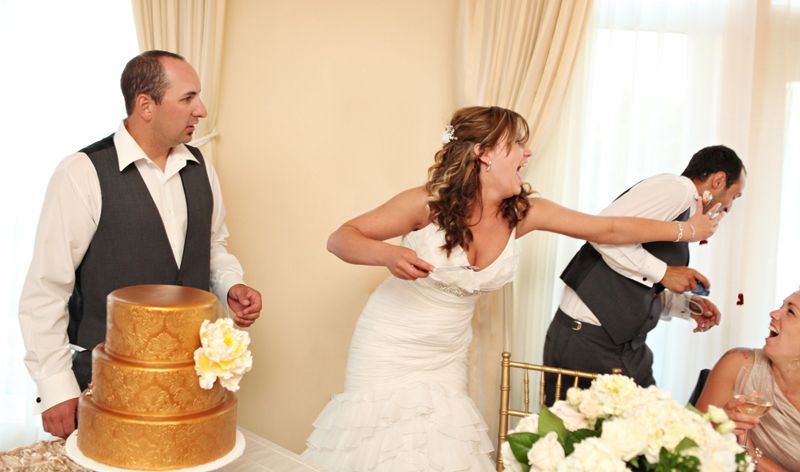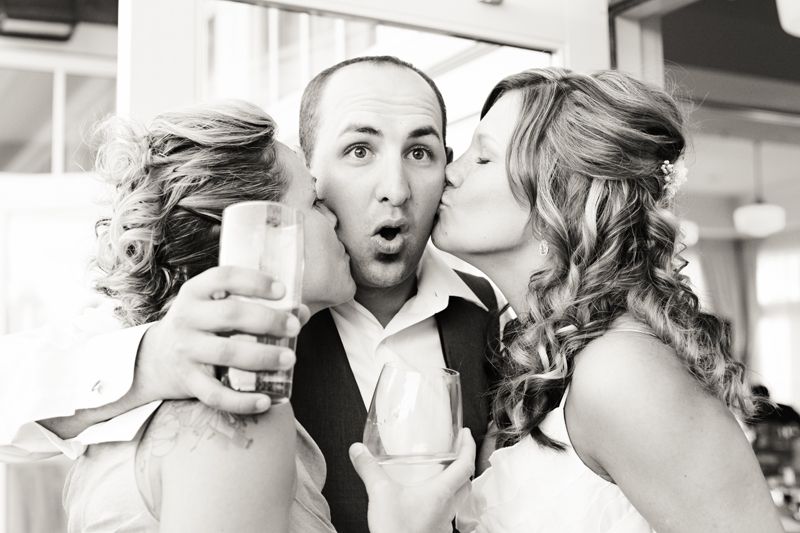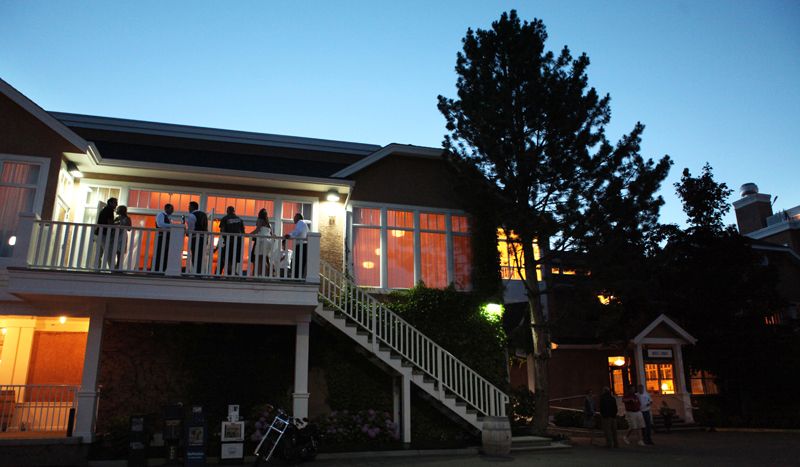 From their photographer:

The love letter wine box was such a sweet touch to the ceremony. Catrina got the wine box online from Weddingstar. Catrina and Ryan each wrote a love letter to the other, and without reading them, locked them in the box with a bottle of wine, to be pulled out and enjoyed years down the road at an anniversary. Love it!

Happy weddings!

Ceremony Venue: Cedar Creek Winery
Reception Venue: Eldorado Hotel
Wedding Planning/Decor/Florals: Stage Right Etc
Ceremony Wine Box: Weddingstar
Ceremony Music: Violin & Guitar
Marriage Commissioner: Becky Vink
DJ: DJ Krucial K "The Flyin' Hawaiian"
Cake: Whisk
Make-up and Hair: Melissa Craven
Dress: Ethos bridal
Suit Rentals: Derks from Cliffrose
Please include the name of the happy couple, wedding date and location, vendors, and any other information you'd like to include about the venue, decor and overall theme or inspiration of the wedding.
If you are not the photographer then you must get permission to use their photos before you submit them, and please include their name and website for photo credit purposes. Photos will be featured as space permits.
Of course, we would love to see our own stuff in action! If you have photos featuring any of our Weddingstar products, please submit them.
Like us on Facebook
Follow us on Twitter
See our pins on Pinterest