Roses are incredibly popular as wedding flowers because of their long-standing representation of love, passion and beauty. Between the vines in the background of this first picture, the elegance of the chapel and the centerpiece branches with the perfectly placed roses; I am somehow reminded of the fairytale of Beauty and the Beast. Though of course there is nothing beastly about this couple; in fact, they are absolutely stunning!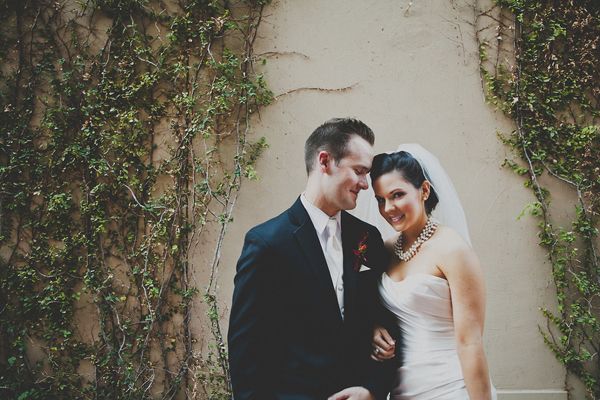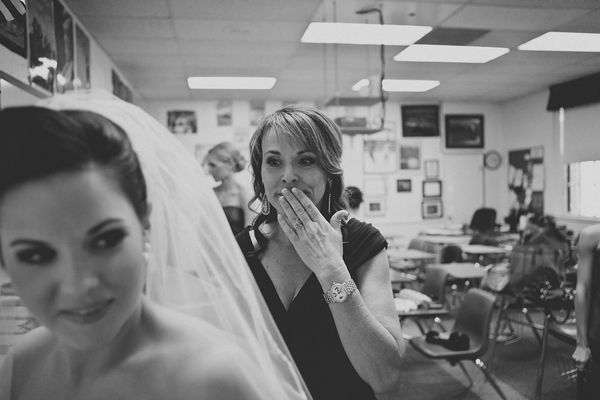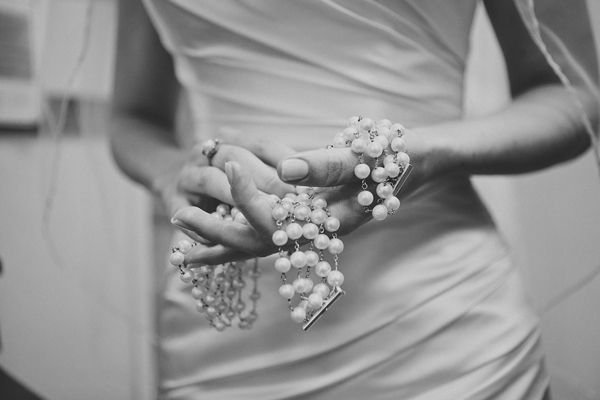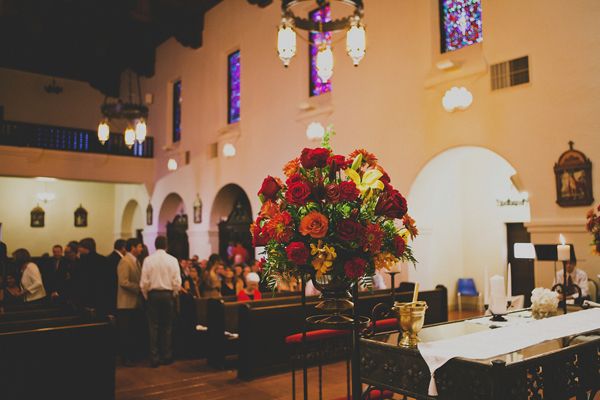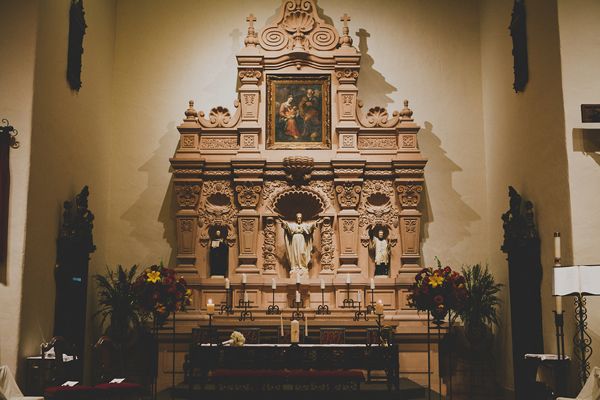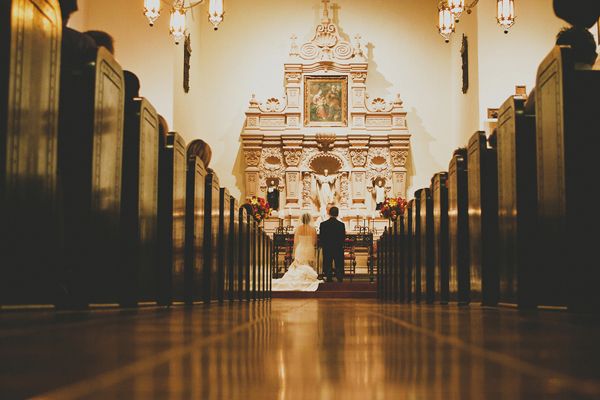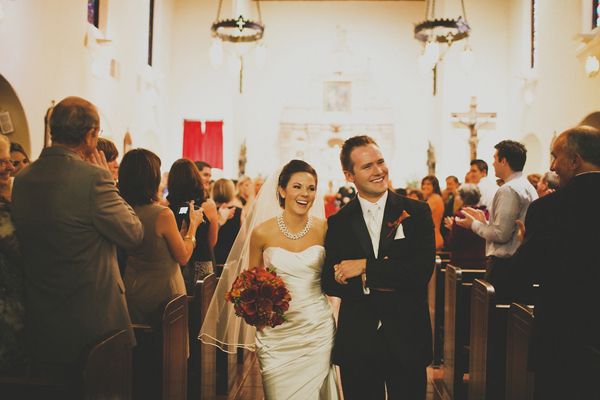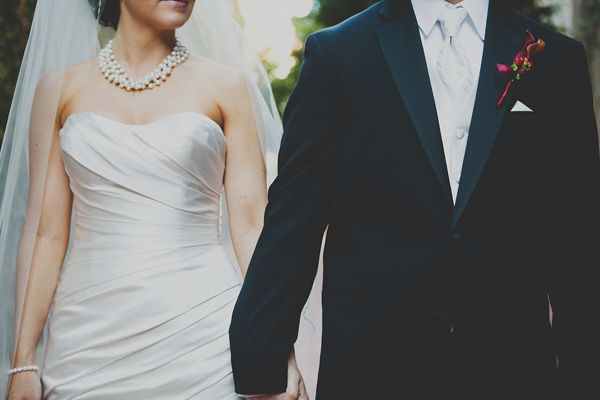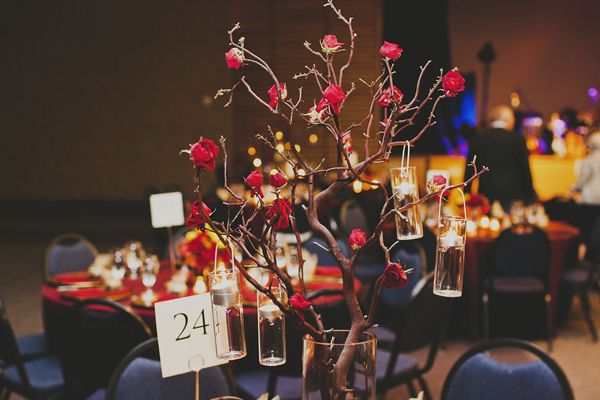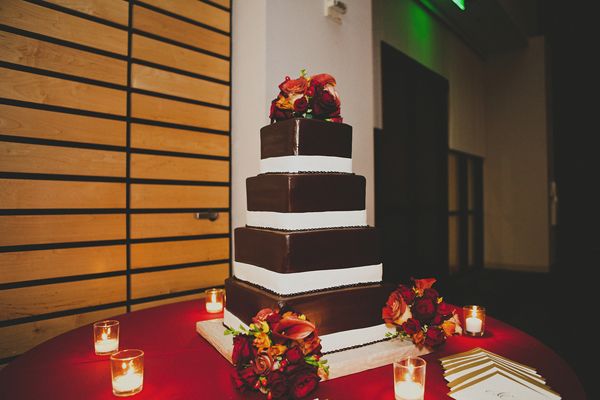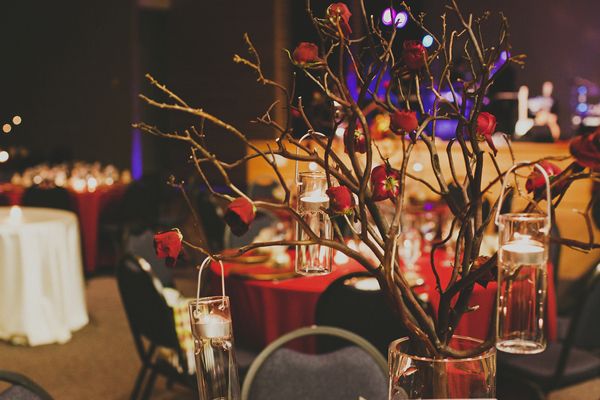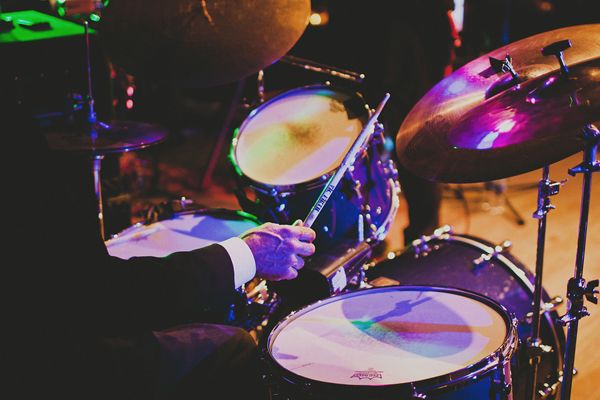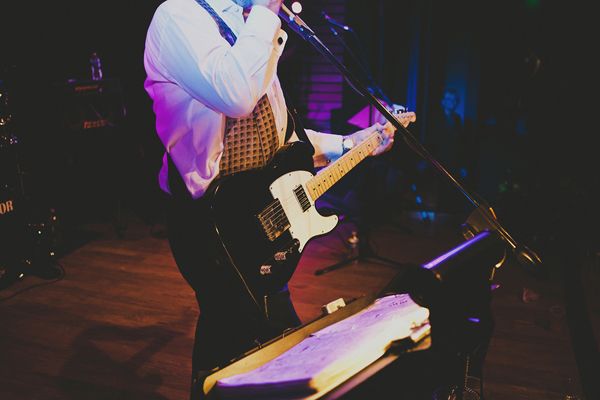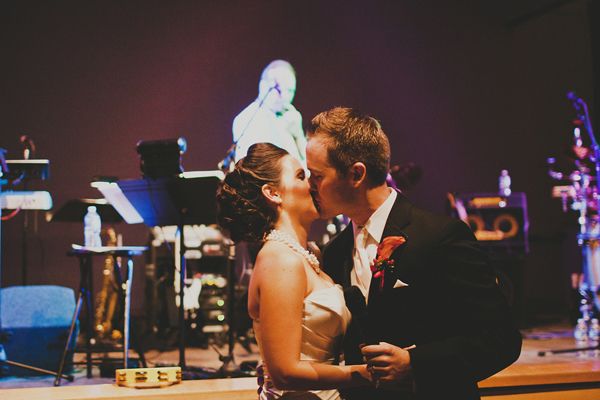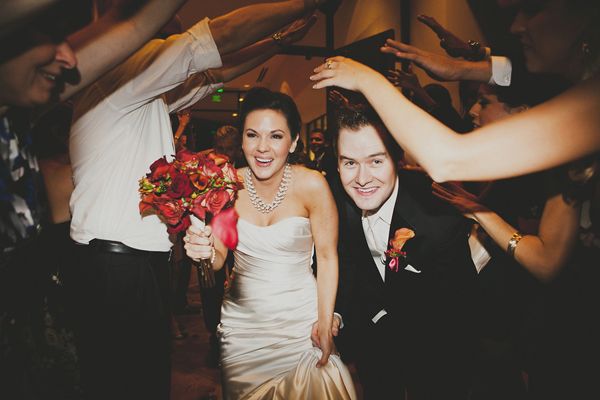 From their photographer:

 We met Tyler & Steph through one of Steph's bridesmaids, who had attended Grad school with another mutual friend of ours. And ever since our first meeting with them we knew that we were going to be in for an incredible time on their wedding day. Not only were these two funny and witty, as we sank right into great relationships. But they were totally, madly in love with each other. Good combo in our books. Their special day quickly came (surely not as quickly for them) and we were witness to a beautiful story that day. Both tangibly and emotionally. Tyler & Stephanie were married in this magnificent sanctuary called Brophy Chapel as part of their Catholic faith. And the liturgy and meticulous detail to their ceremony was so amazing. There were lots of tears and hugs, coupled with laughter and a whole heck of a lot of dancing. And two families united under one very important and special reason. Two became one to start a new journey together. And the world became just a little bit smaller.

This was, without a doubt, an absolutely beautiful wedding, but there isn't a single detail that stands out more than the blissfully happy smiles on the Bride and Groom's faces.
Congratulations to the happy couple!
Photographer: Session Nine Photographers
Hair Stylist: Park Avenue Blow Dry Bar
Caterer: magic touch catering
Floral Designer: Designing Elegance Flowers and Decor
Invitation Designer: Paper Crazy
Dress Store: Lillian Lottie Couture
Cake Designer: Barb's Bakery
Band: Snake Eyes
Ceremony Location: Brophy Chapel
Shoes: Kate Spade
If you would like to see your wedding photos featured on our blog, feel free to email them to onasweetnote@weddingstar.com or submit them through your Two Bright Lights account.
Please include the name of the happy couple, wedding date and location, vendors, and any other information you'd like to include about the venue, decor and overall theme or inspiration of the wedding.
If you are not the photographer then you must get permission to use their photos before you submit them, and please include their name and website for photo credit purposes. Photos will be featured as space permits.
Of course, we would love to see our own stuff in action! If you have photos featuring any of our Weddingstar products, please submit them.
Like us on Facebook
Follow us on Twitter
See our pins on Pinterest