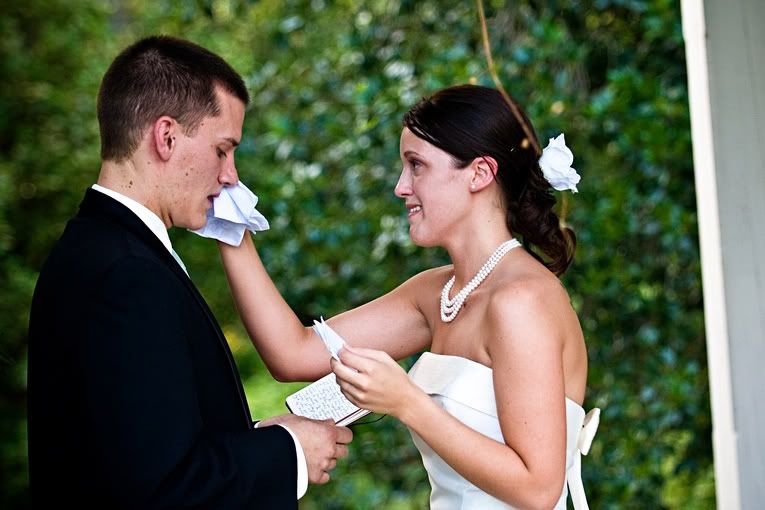 This adorable, fun-loving couple — who definitely got a little teary-eyed while reciting their vows — celebrated their big day in a beautiful garden oasis complete with a fabulous green and copper color scheme, snow cones, and a ton of yummy eats.
Bobbi Parker and Jeff Wallen were married on June 7, 2008 in Norfolk, Virginia, United States.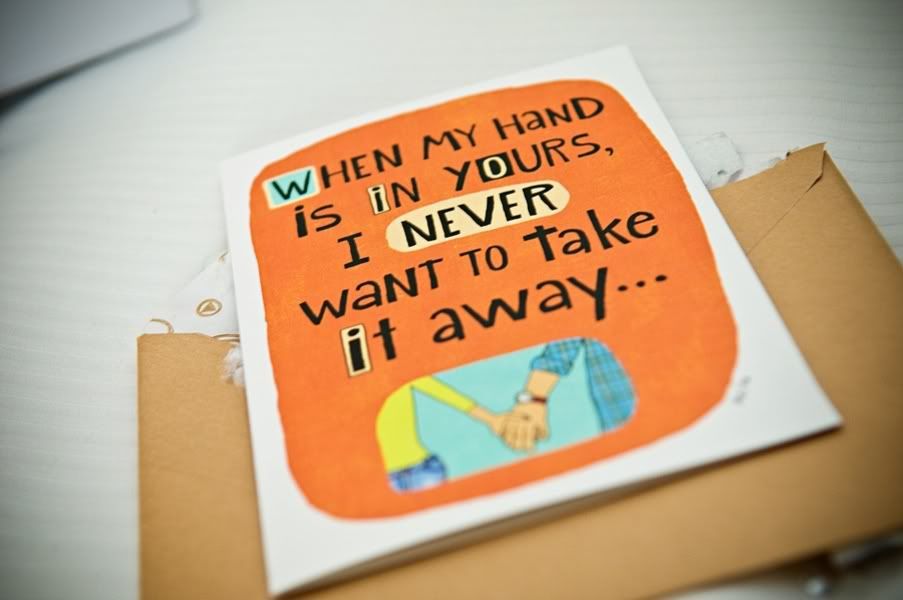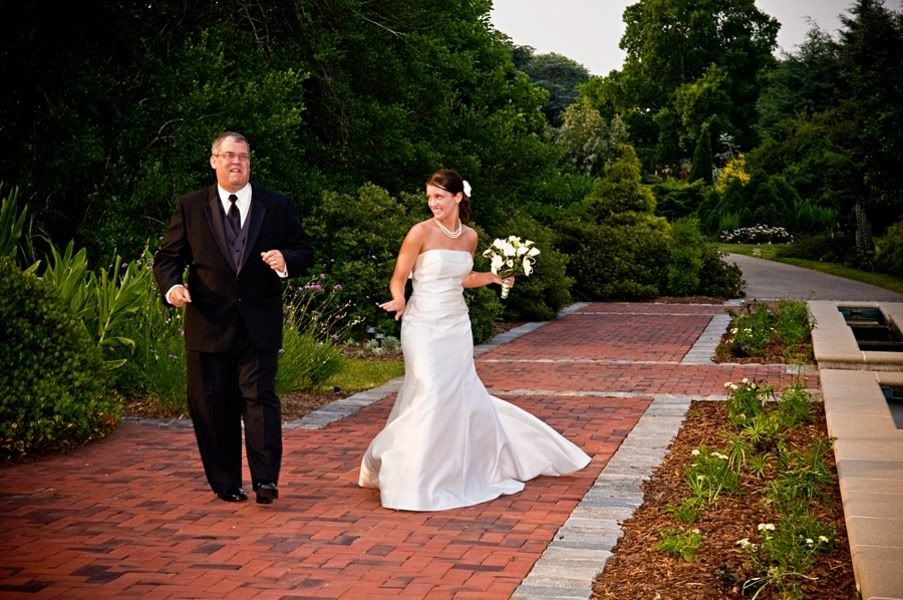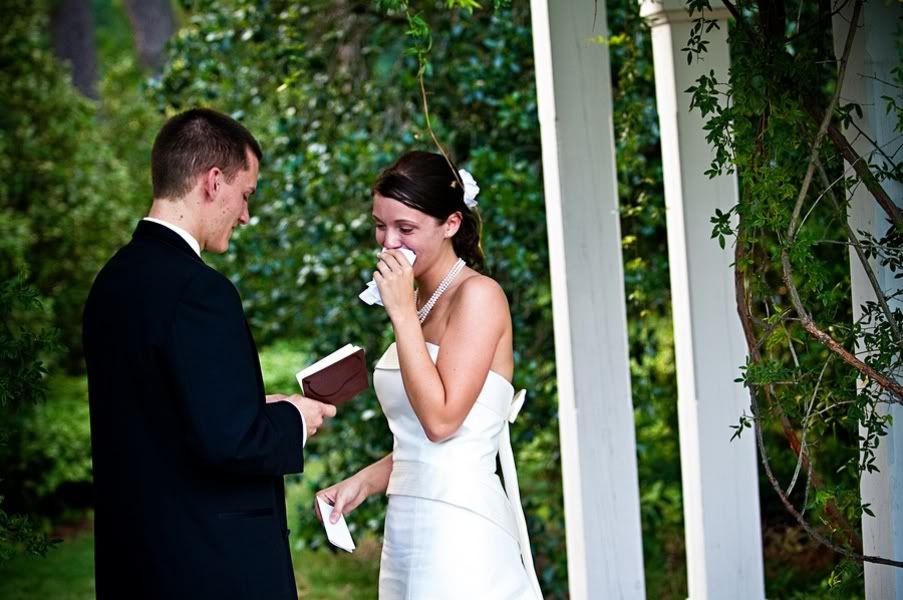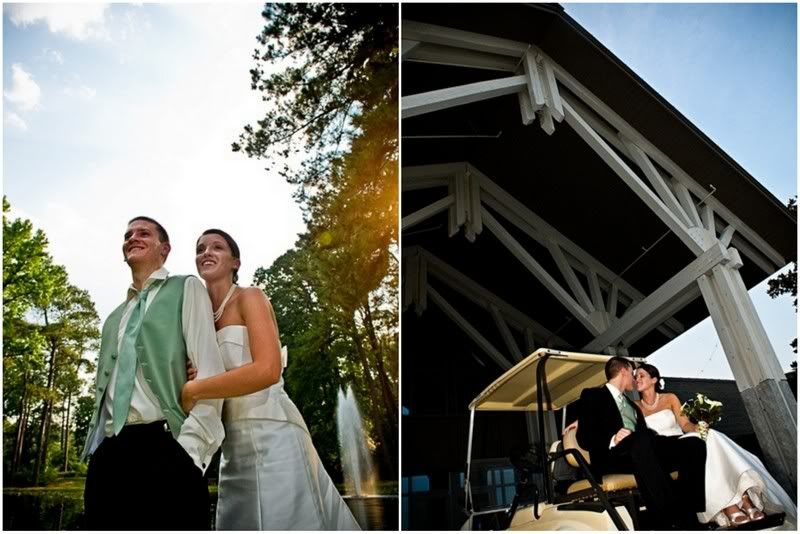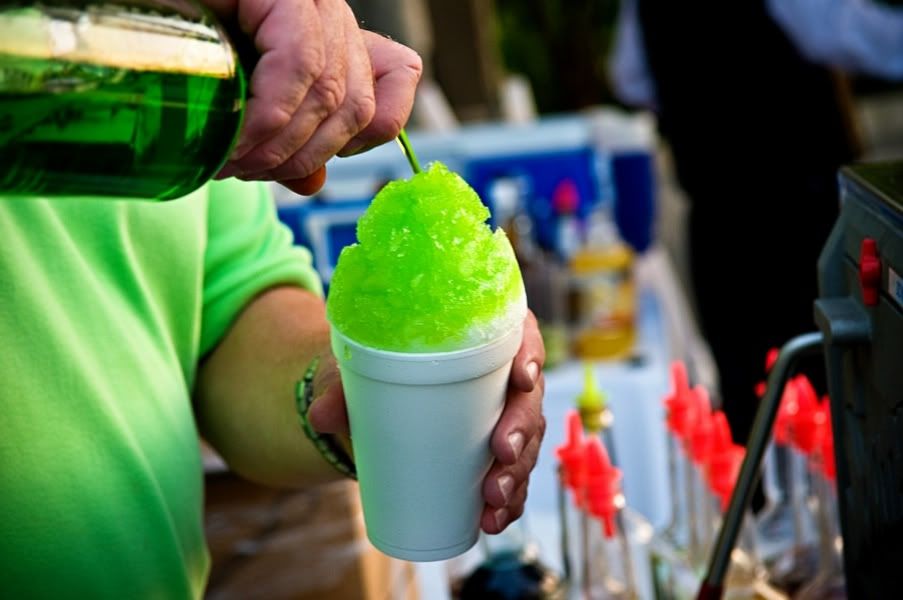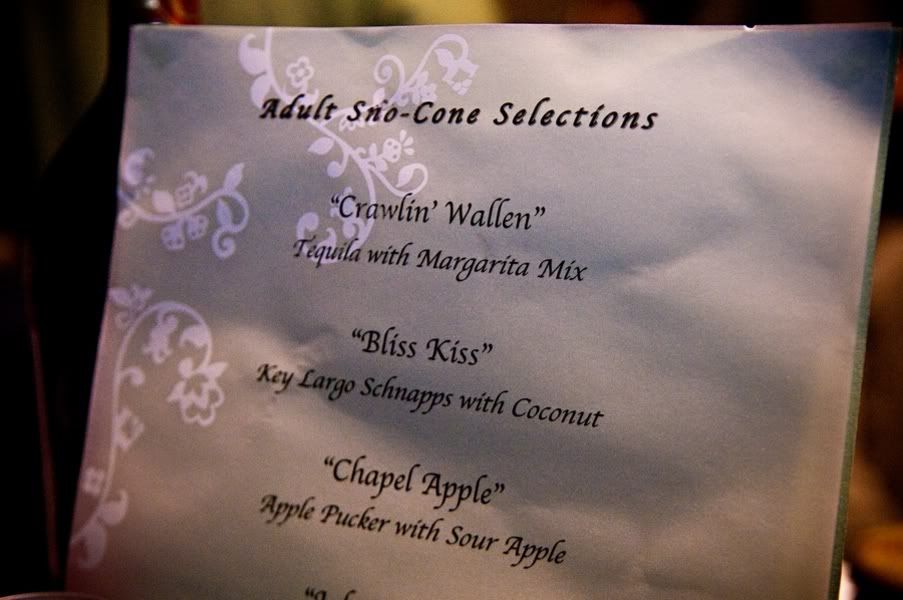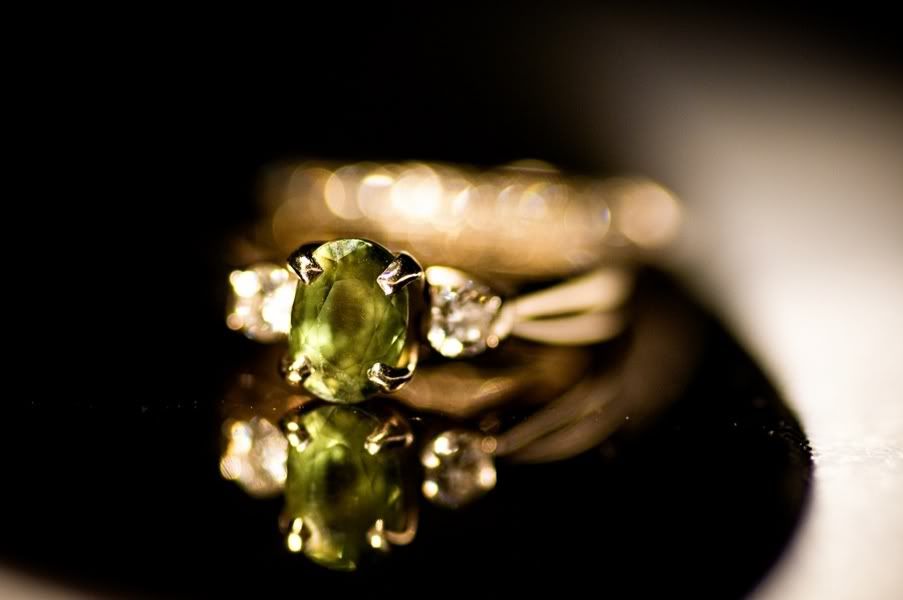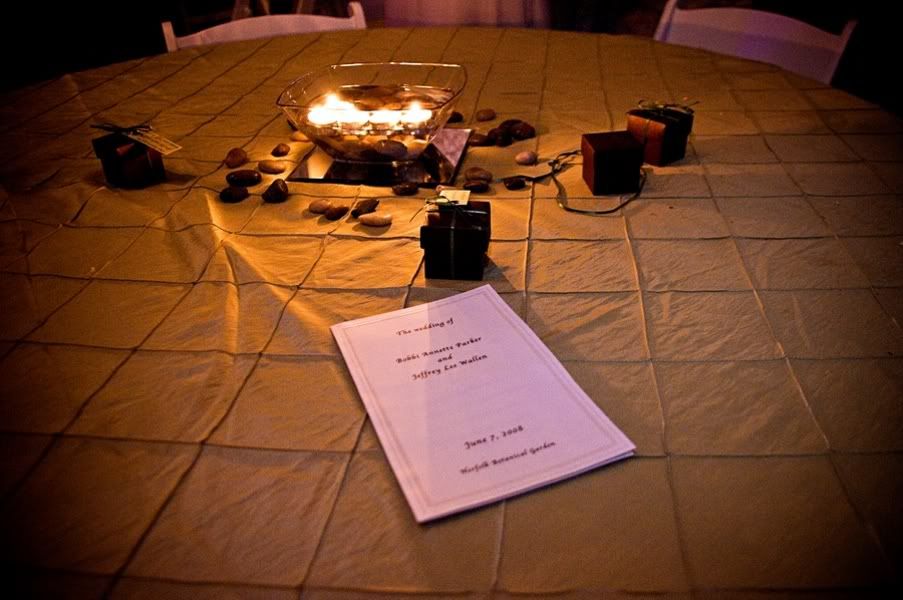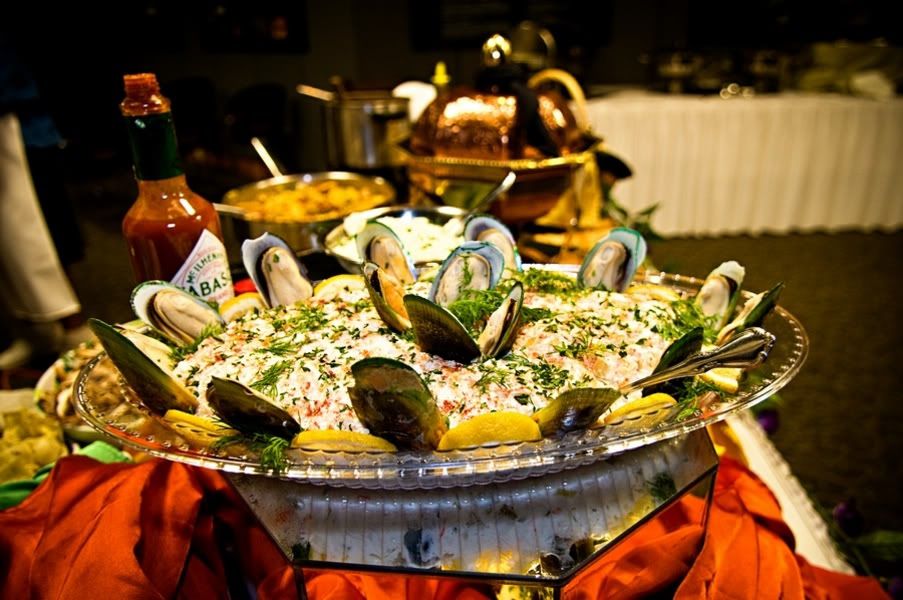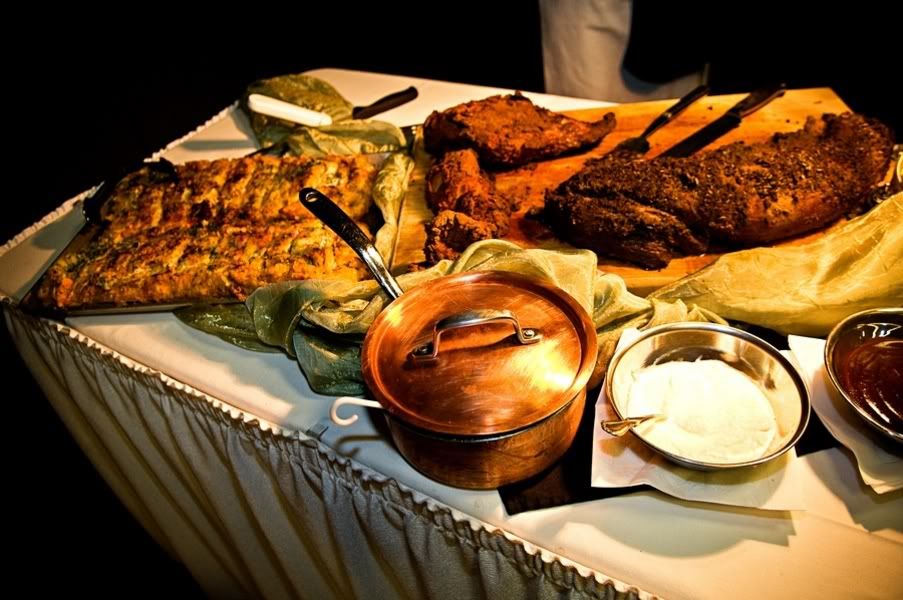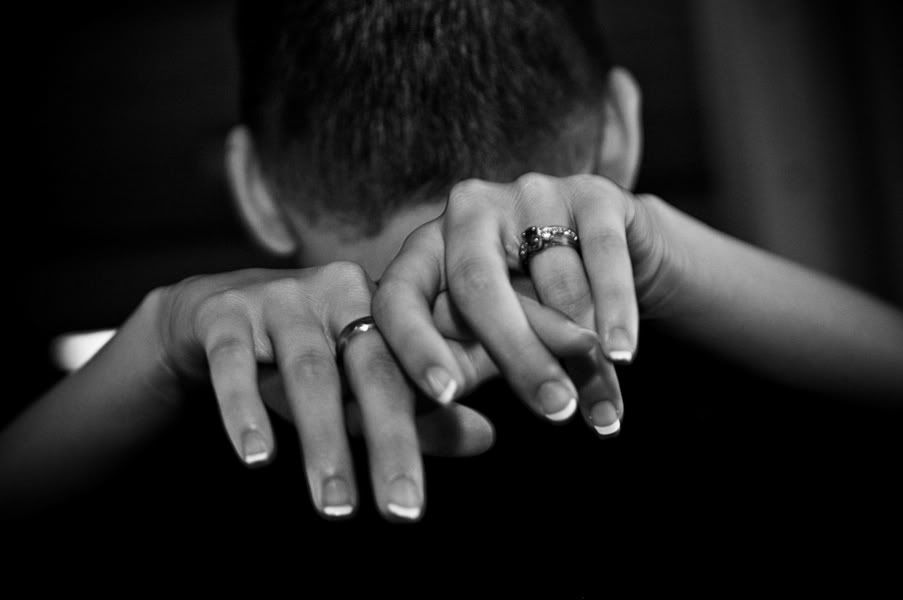 From the photographer:

Norfolk Botanical Gardens was the perfect choice. No matter where we were — and we were all over in our golf cart cheerfully chauffeured by Cindy (thanks for everything you do) — the sweet smell of honeysuckle wafted through the air. It just added this wonderful touch to the whole day.
Bobbi is just this really kewl, unique person — a juxtaposition really. At first glance, her gorgeous dress, the hair, the pearls all spoke to me of a person who values tradition and timelessness, but you don't have to scratch the surface very far to see that Bobbi is a calm planner and a real creative gal — she loves to have fun, loves her family, and loves Jeff.
One of my absolute favorite parts of the day was Bobbi's trip down the aisle, which started with the familiar strains of "Here Comes the Bride" — only to change to "The Pink Panther Theme"!
Yes, it was 106 degrees (I have an image of the thermometer to prove it!) but the heat was made bearable by the SnoZone snow cones — what a fabulous idea that I hope one of my future brides steals! They were so good and really hit the spot!
The snow cones were a first for us at a wedding — but not the first wedding that we felt that familiar lump in our throat. When Bobbi and Jeff stepped to the side under a beautiful trellis and spoke their vows to each other, Bobbi cried. Jeff cried. I cried. Even Joriana cried. It was just one of the most beautiful moments.
And Bobbi — well, she is just a gorgeous girl with great depth who I expect we will see great things from. Jeff, Joriana and I think that you are one fortunate guy to have landed such a beauty with brains and heart.

Thank you to Ever After Visuals for submitting these photos and for your kind words to the happy bride and groom. Congratulations, Mr and Mrs Wallen!
Happy weddings!

Reception Venue: Norfolk Botanical Gardens
Photographer: Ever After Visuals
Floral Designer: Jeff's Flowers, of Course!, Inc.
Dress Designer: Carine's Bridal Atelier
Caterer: Rustic Gourment Catering
Cake Designer: The Icing Cake & Confectioners
Please include the name of the happy couple, wedding date and location, vendors, and any other information you'd like to include about the venue, decor and overall theme or inspiration of the wedding.
If you are not the photographer then you must get permission to use their photos before you submit them, and please include their name and website for photo credit purposes. Photos will be featured as space permits.
Of course, we would love to see our own stuff in action! If you have photos featuring any of our Weddingstar products, please submit them.
Like us on Facebook
Follow us on Twitter
See us on Pinterest