Christmas might be done, but that doesn't mean we have to say goodbye to the season just yet. There are many seasonal wedding styles that don't have to incorporate the common red, green and gold – not that I have anything against that color scheme! (If you missed our Christmas post you can find it HERE.)
Silver, crystals and blues all contribute to the glistening splendor of winter and combine to make a stunning scheme for any wedding.
The style I'm going to talk about today adds one more color into the mix.
Red.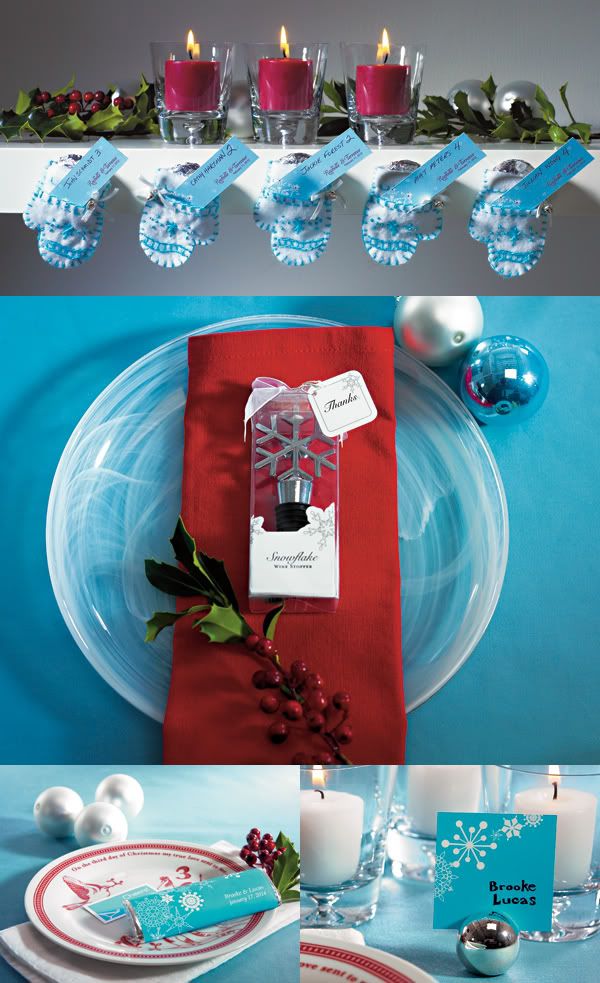 At first it can seem to be a little bit much, but as long as you are careful just how much color you use, this scheme quickly transforms into one of my favorites.
Even more importantly it is another wedding style that you can incorporate candy canes into!

Photo via: Muffet
Don't let me convince you that this color combination is specifically for winter – it can translate into a plethora of other seasons and styles.
This gorgeous photograph that I ran across made me realize that it could even be used in a rustic/vintage wedding. Sure the color schemes for that that style of wedding are usually much more tame – but this photo brings to mind antique cars, faded paint and a hint of something unique.

Photo via: Steve Snodgrass
Blue and Red – What do you think? Is it a combination that you would be daring enough to try, or would you rather leave it in the hands of Superman?