The story here is a classic one, city girl, country boy and inevitable true love. This wedding really shows off their two backgrounds while maintaining elegance and beauty.
The unifying theme of this wedding is the use of the couple's monogram. It is a great example of how one personalization can pull the whole thing together to create a look that is distinctly their own.
It's all about the shoes…
Bulldogs and Bowties
Lantern Love
I don't think I will ever get tired of seeing hanging lanterns as part of the wedding decor, the look so beautiful, especially at night!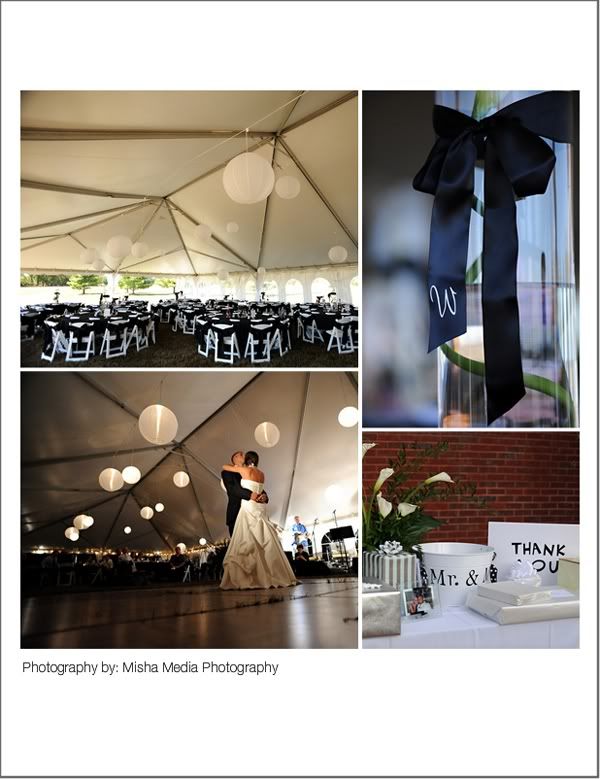 W!
Here you can see how all encompassing their monogram is, but as I'm sure you can tell, it isn't overwhelming in any way! The black and white decor accents the monogram and allows it to stand out without the use of any additional colors.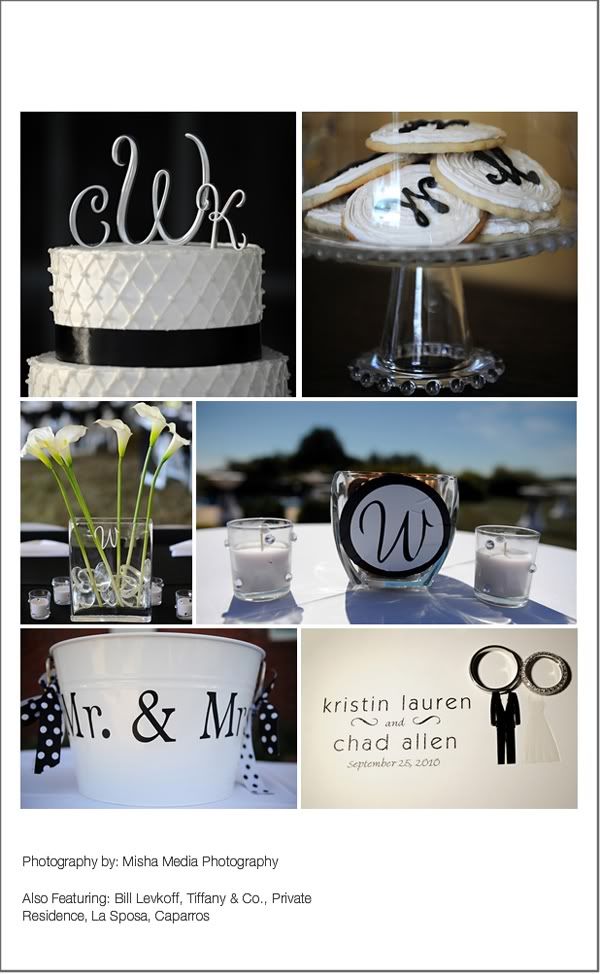 Thanks so much to Misha Media Photography for submitting this wedding!