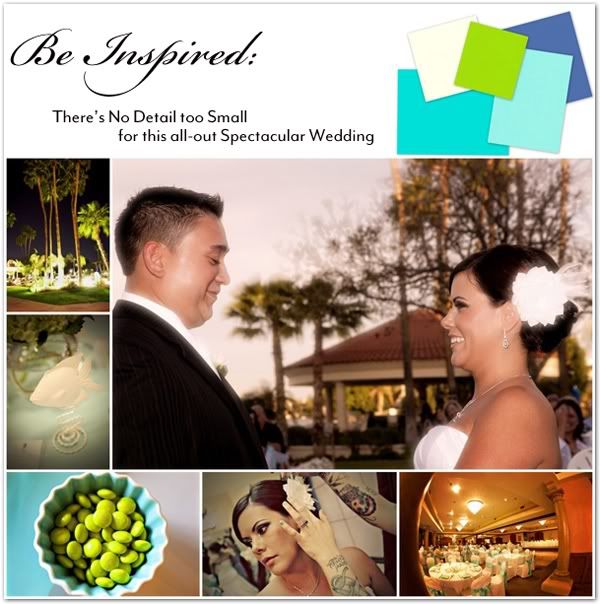 This romantic Arizona wedding is nothing short of incredible. An extravagant venue, unbelievable color palette and a stunning Bride who really knows how to work the camera, what's not to love?
Berrinda Arrendondo and Andrew Couzins were married on April 16, 2010 in Gilbert, Arizona, United States.
OK I'll admit, I've never been a big fan of puffy ballgown-type wedding dresses, but I just have to make an exception for this one that hugs her figure like a glove. And the elegance of the dress goes perfectly with the overall swanky vibe of the venue. Love it!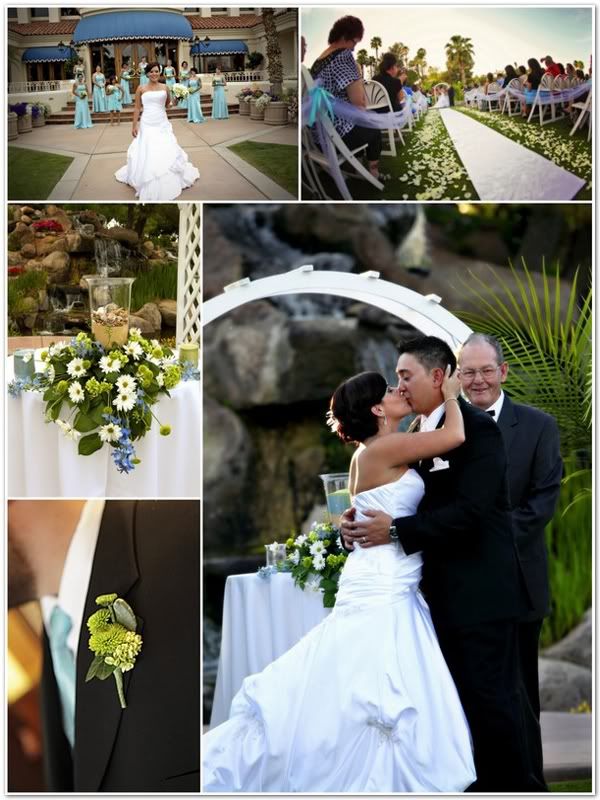 The floral decor is such a chic combination of classic and modern. Delicate white daisies are paired with classy green button mums for a uniquely contemporary look.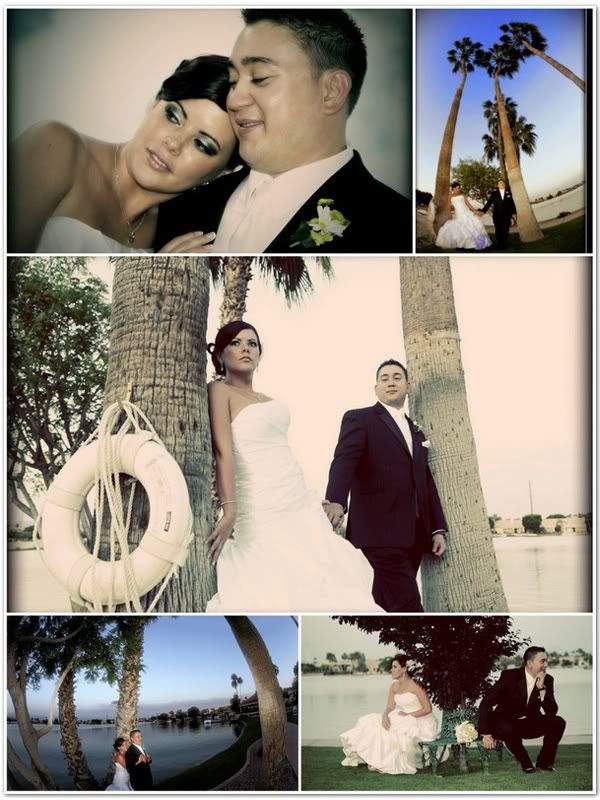 Can I just say, loving this color palette! Tiffany Blue is always so elegant, and pairing it up with this electric Harlequin Green color is pure genius!
And look, it's our starfish cake topper! Fabulous!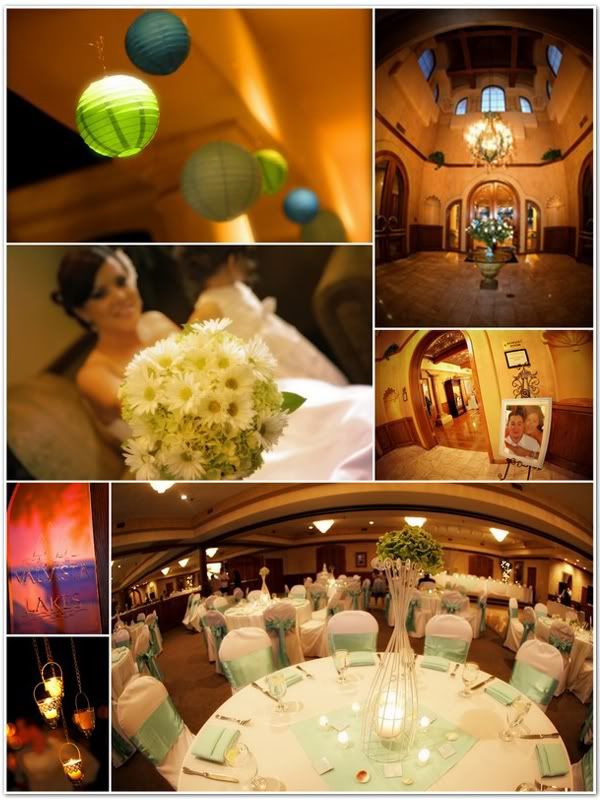 Love, love paper lanterns! Doesn't matter if it's an indoor reception or out, paper lanterns are always a great decor element because they can be dressed up or down to suit any event style.
A big thank-you to Photography by Verdi for submitting yet another great collection of stunning wedding photos!
Happy weddings!

Reception Venue: Val Vista Lakes
Photographer: Photography by Verdi
DJ: Music by Michael
If you would like to see your wedding photos featured on our blog, feel free to email them to onasweetnote@weddingstar.com or submit them through your Two Bright Lights account.
Please include the name of the happy couple, wedding date and location, and any other information you'd like to include about the venue, decor and overall theme or inspiration of the wedding.
If you are not the photographer then you must get permission to use their photos before you submit them, and please include their name and website for photo credit purposes.
Of course, we would love to see our own stuff in action! If you have photos featuring any of our Weddingstar products, please submit them. Photos will be featured as space permits.