A Weddingstar Photo-shoot
Each image that you see in our Weddingstar magazine was carefully crafted and photographed during a long and intensive process. We have decided to reveal a little bit of what goes on behind the scenes of a Weddingstar Photo-shoot and we hope you enjoy the alternate view!
For our 2011 Magazine we took a series of photos for a Garden Party theme – and our very own Media Guy (Luke) was there to capture the event on video.
This table setting was perfectly laid out to capture the theme and style we wanted our products to portray. Our goal is to inspire you with all the possibilities that the various products represent.
You can see our brand new (and not yet released) favor picnic baskets incorporated into the place setting, as well as a French Whimsy table number to the right.
Setting up is a long and exhaustive process as everything must be done 'just so'. Weddingstar products sneak in absolutely anywhere! In the image below you can see some of our personalized napkins wrapped around the bread and tied with a ribbon.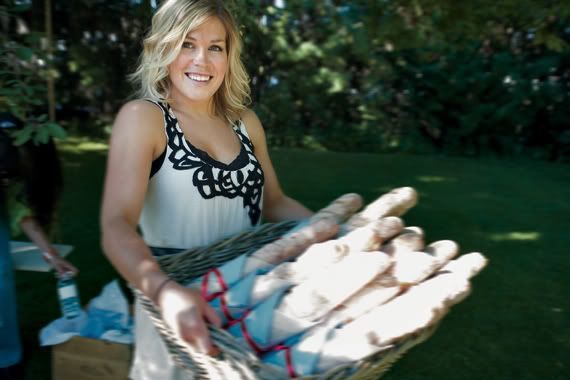 We feel that showing our products in use and in a variety of settings helps inspire even more creative uses. We could simply take a photograph of our products against a white background, but that wouldn't even begin to hint at all their potential.
In this case the extra work is absolutely worth it. We finally get to see the products that our designers have spent the year perfecting being used just as they would in a wedding. It's a great feeling!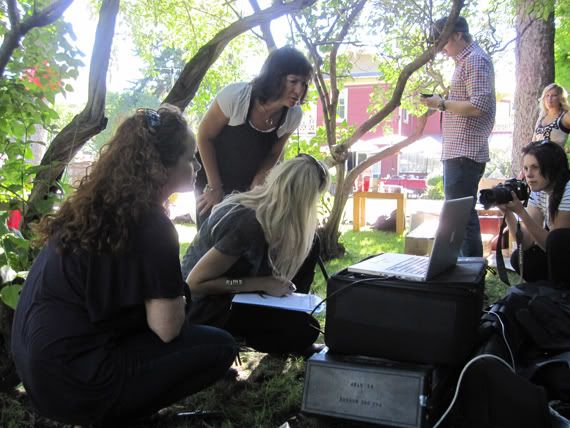 There is certainly no shortage of help in this monumental adventure! It takes months after the photo-shoots are completed for the finished images find their way into our printed magazine.
Keep watching for the rest of the videos in this series. We hope you enjoy them!