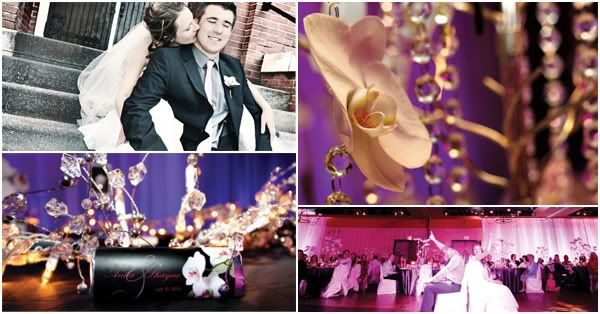 Every year we like to feature a few real weddings in our magazine. The selection process varies, but this year we want to give you the opportunity to submit your wedding, or a wedding that you were involved in!
Our magazine is sold worldwide and is a great opportunity for wedding professionals to receive some incredible publicity.
If you plan, consult, photograph or just got married, this is your chance to have an amazing event that you were a part of, in print for the world to see.
Our requirements are relatively simple, we have no hoops for you to jump through or pesky red tape to cut.
The biggest one, is that you must send in your submission and do so as soon as possible. Though our magazine will not be available until December, we're on a strict deadline and must choose our wedding features as soon as possible.
The photos must have that little something extra that will inspire Brides.
Unique ideas, fabulous decor and great photography will put your submission at the top of the list.
You must have permission to use the photographs that you are submitting.
If Weddingstar products were used in the wedding it will make us very, very happy, but it isn't required.
You must include the following information with your submission:
Your name and involvement in the event.
The name of the photographer and wedding professionals that are to receive credit for the event.
The name of the happily married couple.
The wedding date.
How to Submit:
Send an email to onasweetnote@weddingstar.com
or
Submit via your Two Bright Lights account. (Be sure to specify that the submission is for the magazine).
If your submission is not chosen for our Magazine, we may wish to feature it on this blog in the future.
The deadline for submissions is June 15th, 2011.
I look forward to seeing all your amazing submissions – tune in Friday for a very special Designer Spotlight blog post!