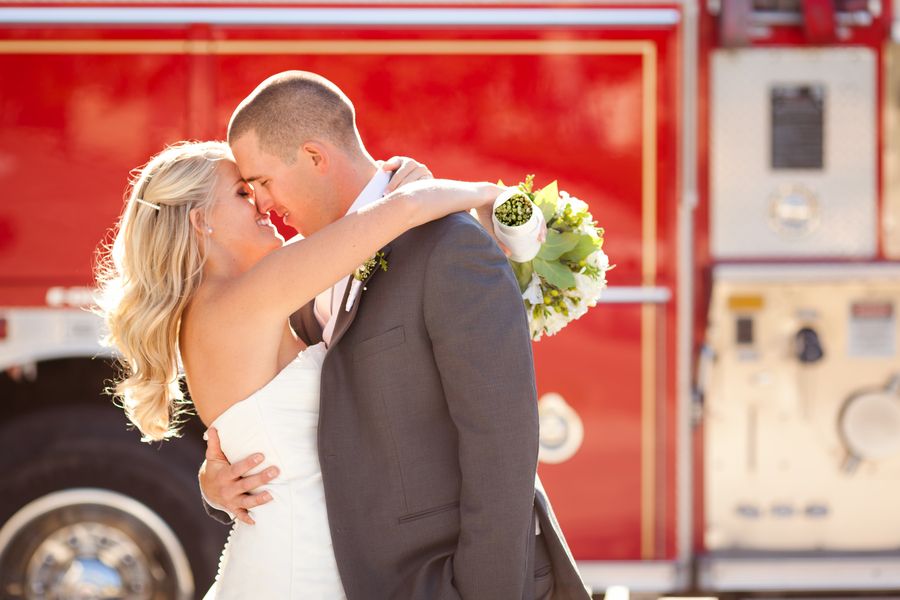 These two look like the sweetest couple, and their wedding photos are absolutely breathtaking! From Bayley's adorable custom Nikes and James' grey pinstriped suit to the incredible ceremony space and bright California sun, every last detail of this purple wedding is pure perfection.
Here's what their photographer had to say about it:

The groom in this wedding is a member of the Manhattan Beach Fire Department, and the couple got married just 5 minutes from his station. They got some fun pictures at the station and all the firemen at the wedding made for a lot of fun (and a lot of rowdiness).

Bayley Boyd and James Falls were married on November 5, 2011 in Manhattan Beach, California, United States.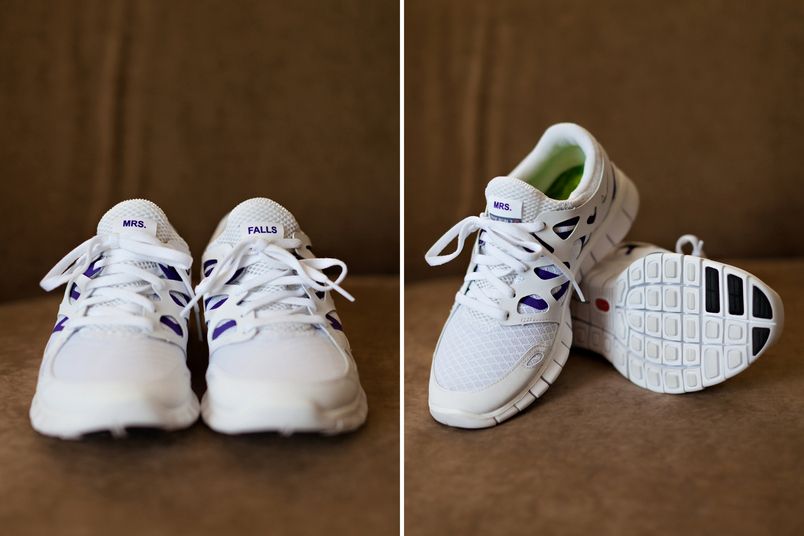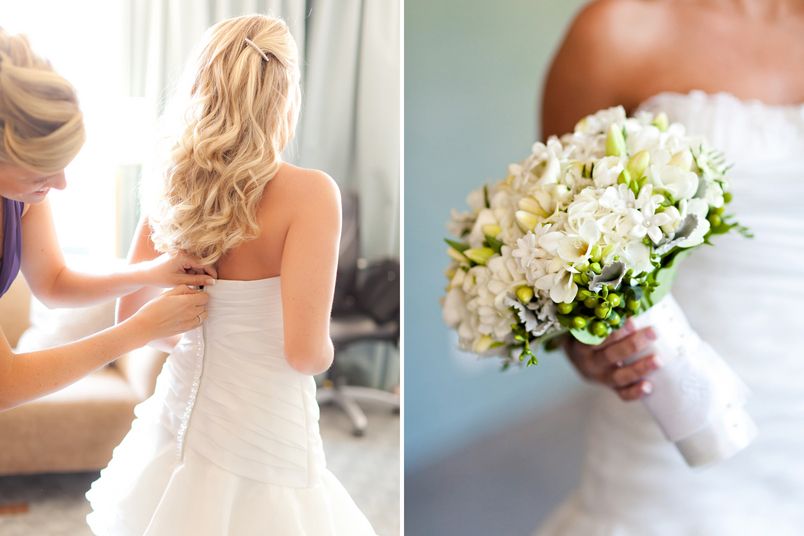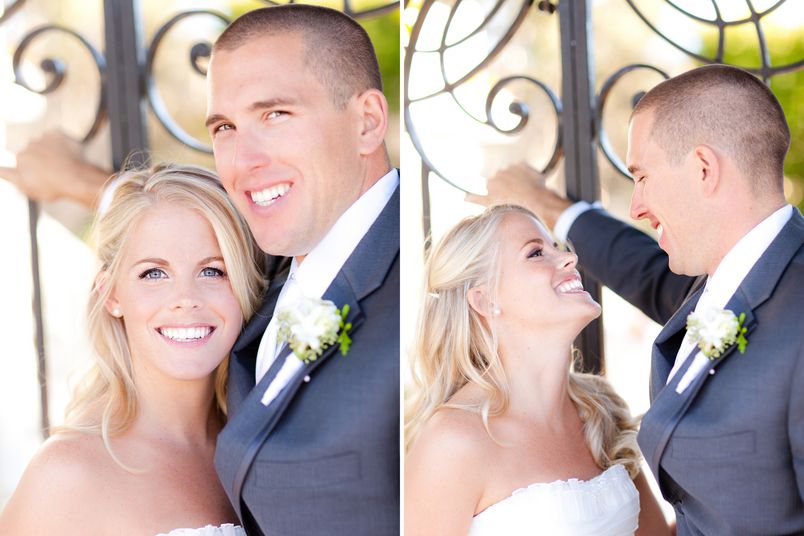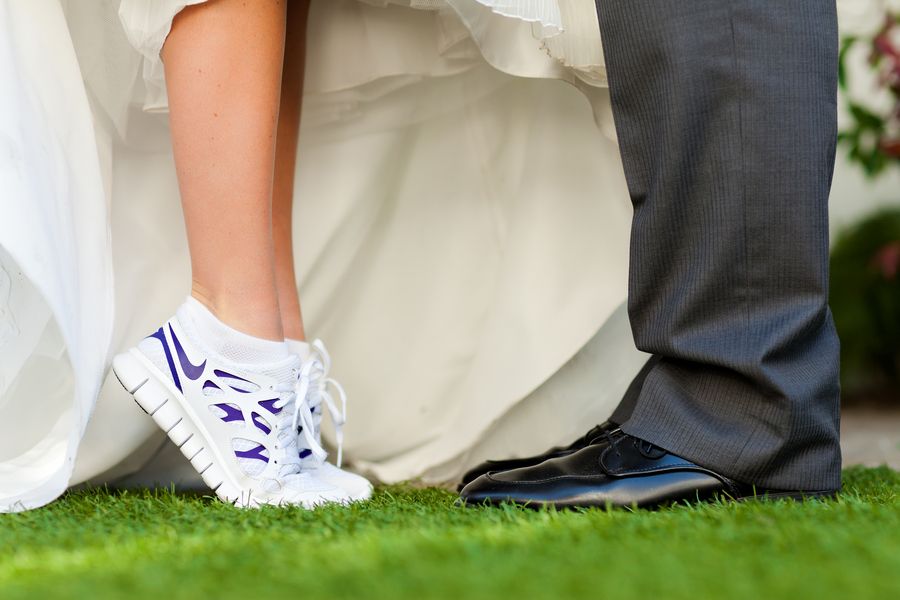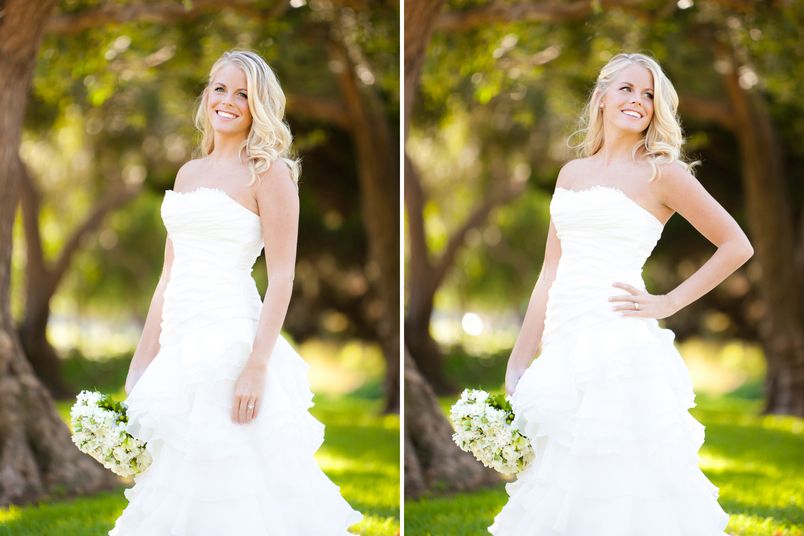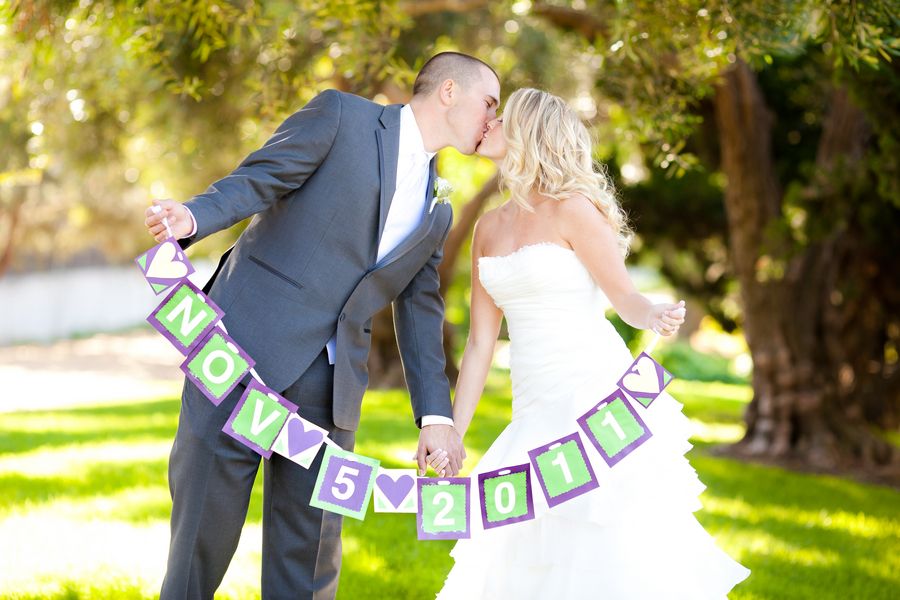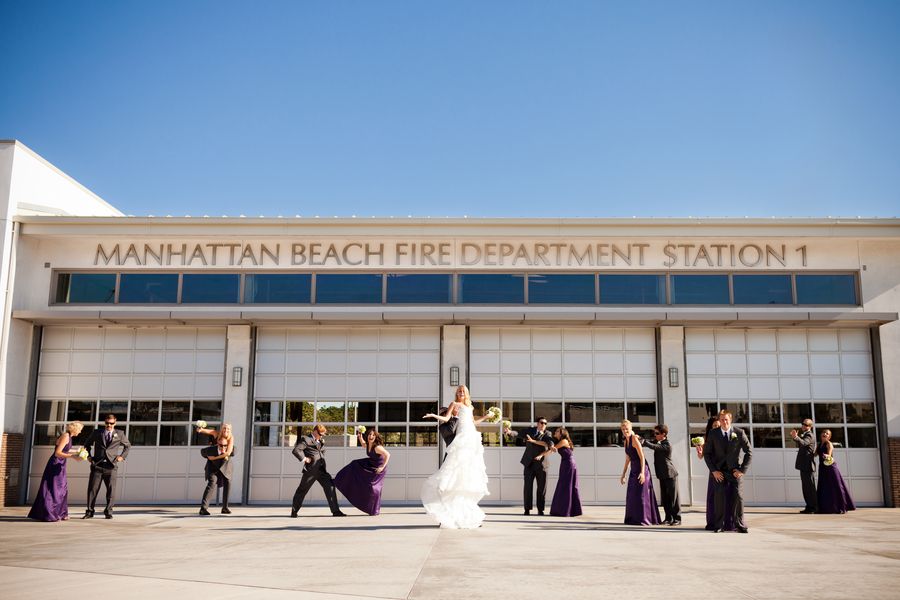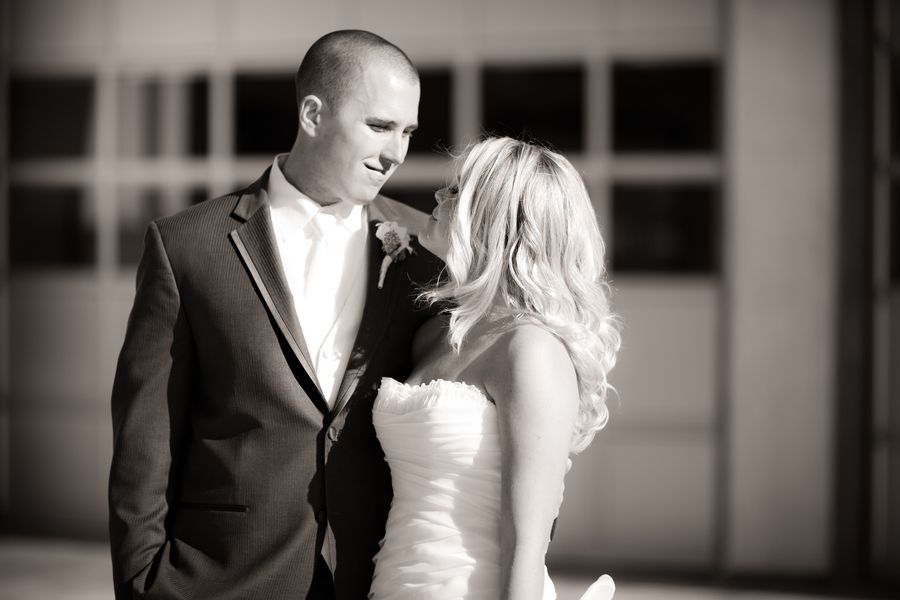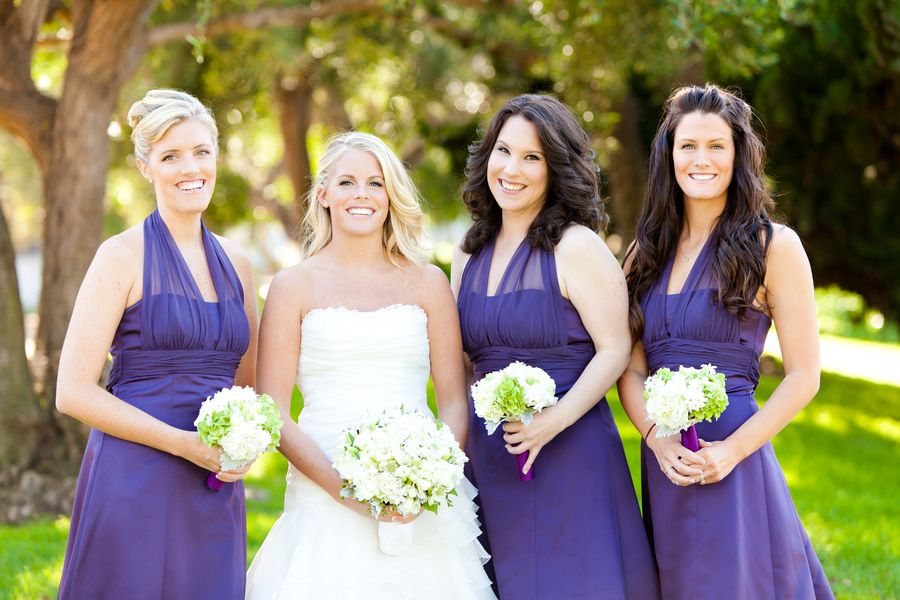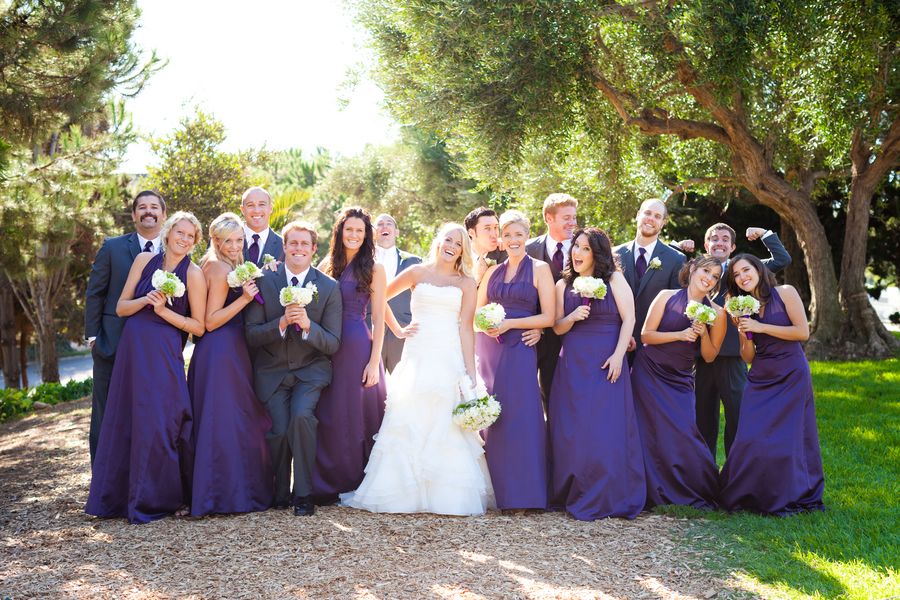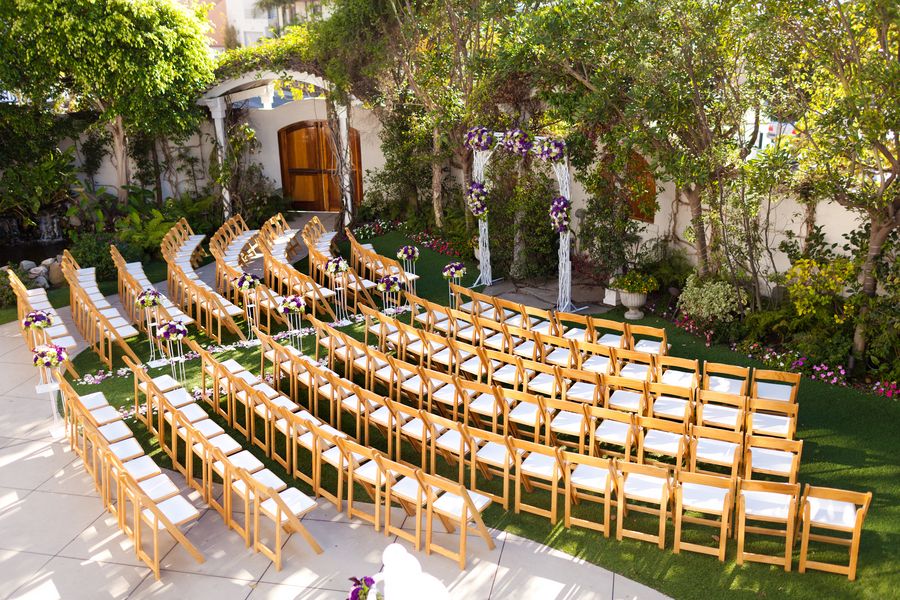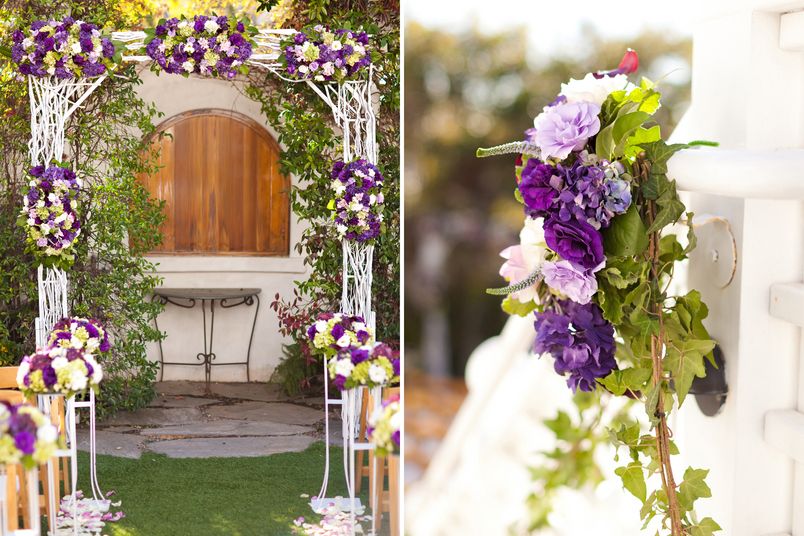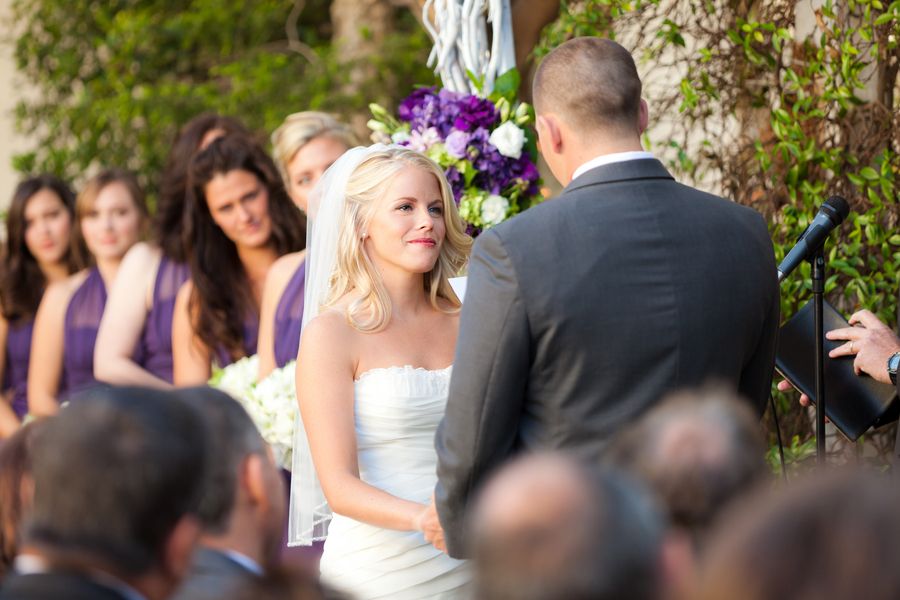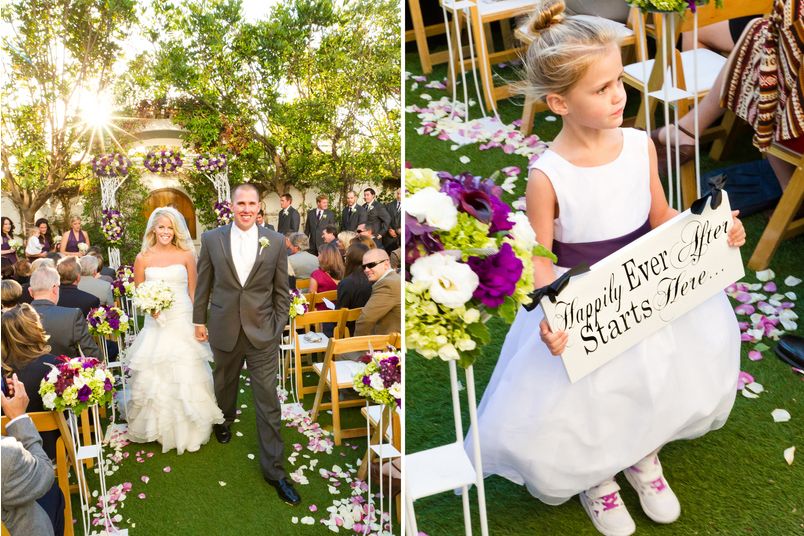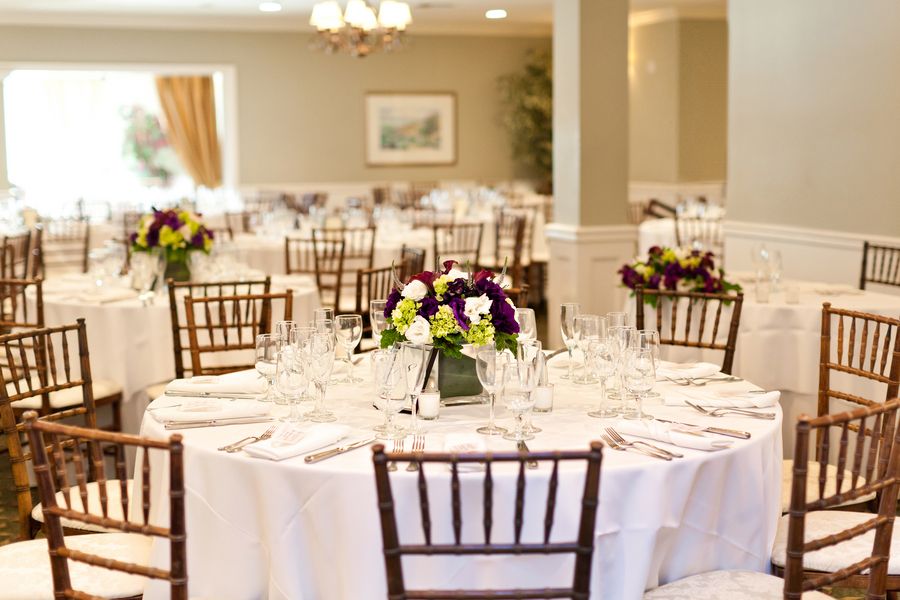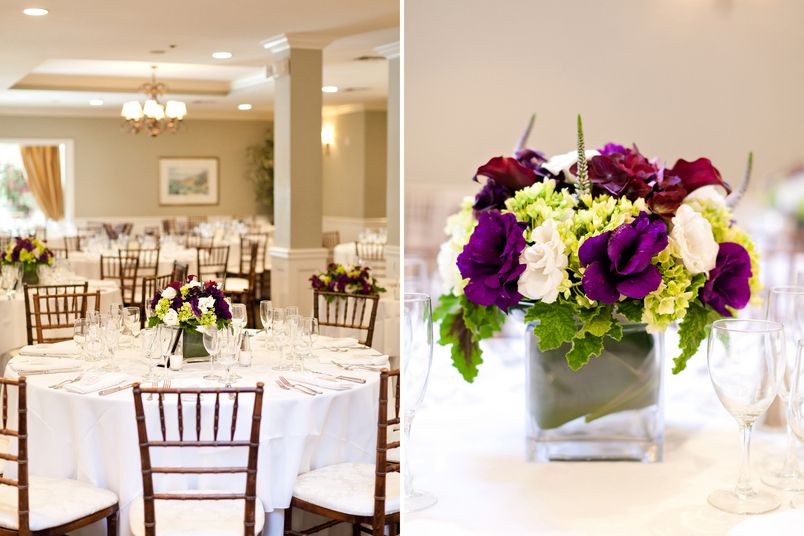 Thank you to Figlewicz Photography, and big congrats to Bayley and James!
Happy weddings!

Photographer: Figlewicz Photography
Floral Designer: LA Flower Mart
Reception Venue: Verandas Manhattan Beach
Dress Store: David's Bridal
Bakery: Manhattan Beach Creamery
DIY or Handmade Goods Designer: Glassed Over Candles
Please include the name of the happy couple, wedding date and location, vendors, and any other information you'd like to include about the venue, decor and overall theme or inspiration of the wedding.
If you are not the photographer then you must get permission to use their photos before you submit them, and please include their name and website for photo credit purposes. Photos will be featured as space permits.
Of course, we would love to see our own stuff in action! If you have photos featuring any of our Weddingstar products, please submit them.
Like us on Facebook
Follow us on Twitter
See our pins on Pinterest