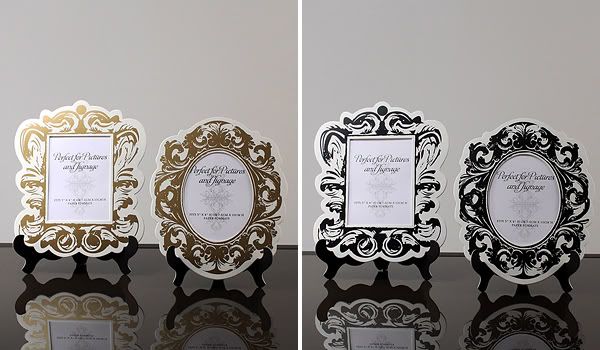 I'm always saying things like 'all you need is a little imagination' or ' the possibilities are practically endless'. You may or may not believe me, but today I'm going to show you that those sentiments are exactly right. We have a simple product here at Weddingstar – the Baroque Frames. They are pretty straightforward, either black or gold, square or round, big or small. At first glance you see a nicely designed frame that may or may not fit in with your wedding decor.
Take a look again. What could you do with this simple product? Put a picture in it? – That's what frames are for right? Well you could do that.. OR you could try out one of these 6 ideas we've put together to start you off!
I'll start with some of the more obvious options and move on from there.
Give the frames as favors – they would make for a stylish favor for your guests. Wrap a ribbon around them, add a tag and voila – all done.
Use the frames as place cards for the wedding party table.
If you're prepared for a little DIY project: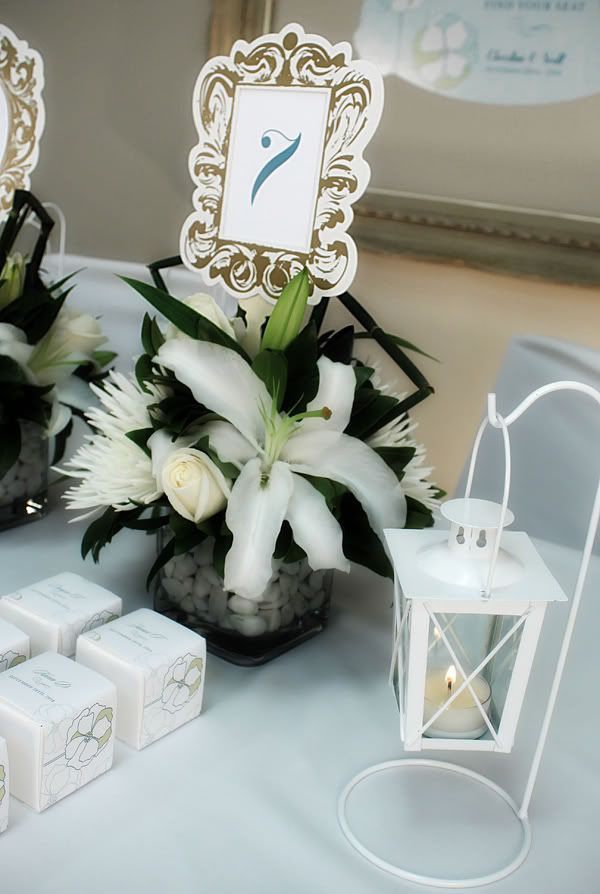 With only moments of work we transformed these frames into incredible table numbers that can be added right into your centerpieces. All you need is the number! You can write it by hand, print it, stamp it… the choice is up to you and the style of your wedding! We added one of our wooden fan handles to make it easier to position in the centerpiece. It was just a matter of gluing it in place!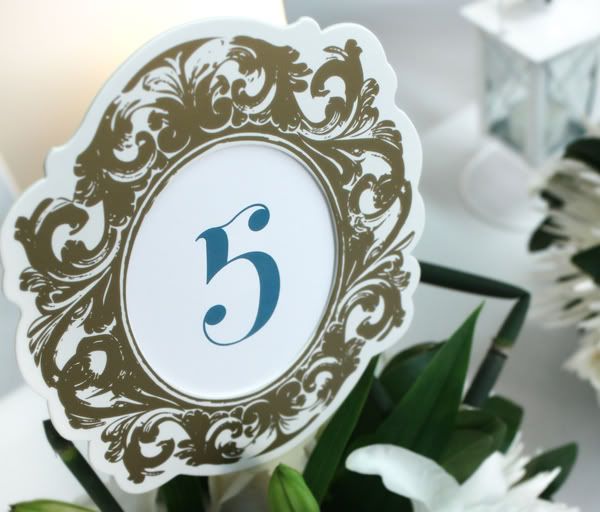 You could use any sturdy material to hold it up, simply take into consideration the function it must perform and the style of centerpiece when you make your decision.
If you're offering your guests some extra amenities, such as a basket of emergency items in the bathroom, leave a sign that encourages them to use it. There is no point going through the effort of putting such a nice gesture together if you don't do something to guarantee your guests know it is meant for them! The note can be printed off on your computer so that it is easy to read, and simply placed in the frame.
I'm a huge fan of supplying your guests with as much information as possible. You want them to be comfortable and relaxed, this will ensure they have a fabulous time.
If you are planning to leave a message for your guests in their hotel, why not do it with a little style? If that style happens to match the ambiance of the wedding, so much the better!
Invite them to lunch, let them know about events that will be happening during their stay or simply thank them for coming!
The last idea ties in with Monday's Dessert Table Post – When I mentioned that you should use signage on your desert table, this is precisely what I meant.
Leave a sign on your dessert table, buffet or near any beverages to inform your guests what is available for them!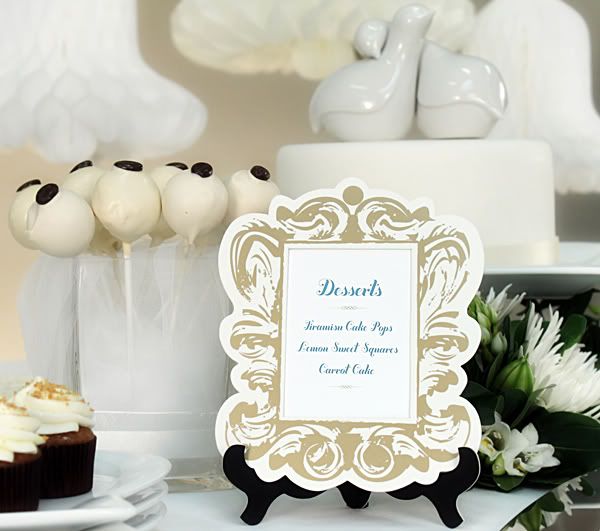 We have put together some insert templates which you can print from home – these have been designed to fit in the baroque frames.
I have no doubt there are endless wonderful ideas that could be brought to life by using these, or other frames. If you have an idea that we haven't mentioned here, I would love to hear it!
Have a fabulous weekend!
Products included in this post are the: Baroque Frames, Pinwheel Poppy Stationery Collection, Wooden Fan Handles, Mini Hanging Lanterns, Tissue Wedding Bells and the Love Birds Cake Topper.