Hello readers, my name is Jonathan, one of the newer additions to the creative department here at Weddingstar. My focus is in web and graphic design, and I'm pleased to be July's designer spotlight.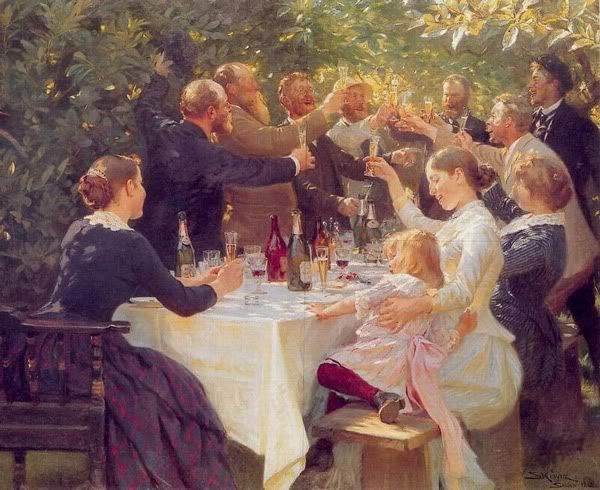 Hip, Hip, Hurrah! by P.S. Krøyer, 1888
Among other things, there are two things I have a soft spot for: puppies and history.
I'm sure most of you reading this can easily identify with having a weakness for puppies, after all, everyone loves puppies, but you're probably thinking "History? Really? Who likes history?". Well, I do. Hold on! Don't leave! Allow me to at least explain. I understand exactly how you feel. History can be bland, boring, and entirely uninteresting to put it mildly. But it doesn't have to be! Honest! Continue reading →